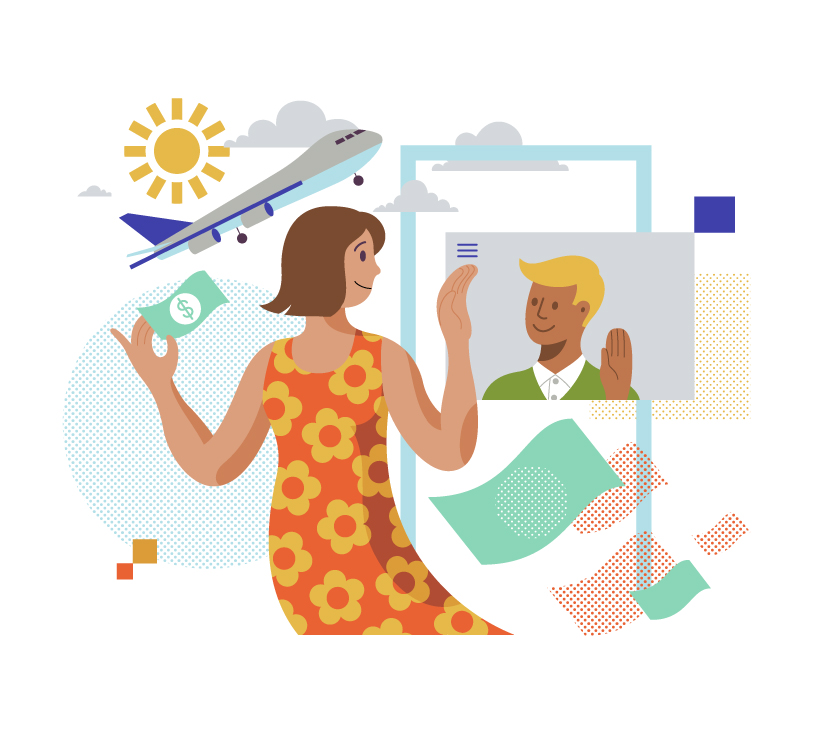 The fastest way to find the smartest deal
Join over 100,000 monthly users saving thousands by finding and comparing exchange rates and fees for their next global adventure or international money transfer. All it takes is a few taps or clicks to compare and select the lowest fees and rates available.

More than 1.8 million satisfied visitors have saved over $57.5M on currency so far.

Never get ripped
off again
We've partnered with the largest, safest and most trusted money currency brands in the world.

No added costs,
no mark up
Our referral fees don't affect what you pay. Our exchange expertise is 100% free.

Explore our growing currency resources and make confident buying decisions.
We compare the world's most trusted brands
Not all rates are born equal
At Exiap, we keep things nice and simple. Because every company has different exchange rates and fees, finding the best deal can be a minefield. That's where we step in. We bring together all your options, highlight the fees and rates per provider, and show you the best possible deals. With all the information in one place, you'll know you're making the right choice for your back pocket and peace of mind.
Hot off the currency press, explore our most recent currency articles.
Receiving Inheritance Money from Abroad
A number of questions are immediately raised when a US citizen receives inheritance money from an overseas friend or relative, who isn't a US citizen.
5 Cheaper Ways to Transfer Money Overseas
Using a bank is one of the easiest ways of transferring money overseas, but can also be the most costly. There are alternatives that can make the whole process cheaper.
What is a Wire Transfer and How Does It Work?
In this article, we cover what a wire transfer is, how they work, if they are safe and the fees involved.
XE Money Transfer
Our latest review
In our XE Money Transfers review, we have a look at the services they offer and lay out the reasons we do (and sometimes don't) like them.
The Ultimate Guide to Currency Exchange in the USA
There is no single way to exchange currency that is always the cheapest. It really depends on what currency you are buying, how much and where you are.