The Ultimate Guide to Currency Exchange in the United States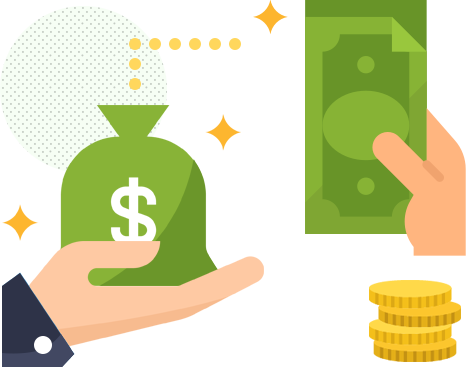 Planning holidays abroad is a rewarding process and we would like to improve it by assisting you buy foreign currency and tick one more thing off your holiday to do list.
In the article below we help you answer
What is the best way to buy foreign currency in the US?
The best way to best way to buy foreign currency in the US will depend on your situation. It might be a bank, bureau exchange, online foreign exchange services or debit or credit card.
Bank
Buying foreign currency from a bank is a long established service and conventional wisdom says that using a bank to buy travel funds is going to be one of the most expensive ways to do it. However, this is not always the case.
When it comes to the most common currencies, most banks won't offer a very competitive exchange rate when compared to dedicated currency providers. For lesser known currencies, such as the South African Rand or the Polish Zloty they can be a good value.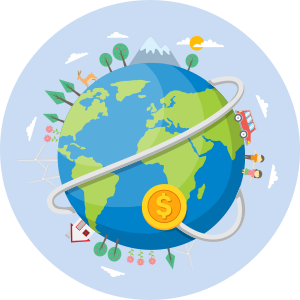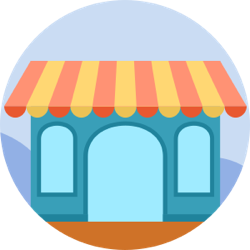 Bureau Exchange
To determine if using a bank is the right choice, be sure to check the exchange rates and compare. Buying foreign currency from a bureau exchange can be one of the cheapest and most straightforward approaches, especially if you are buying a highly traded currency like Euros or Pounds. In major cities, there will often be a good number of exchange companies.
By shopping around or negotiating, you may be able to save yourself a little bit extra. The downside of using these specialist money-changers is that they don't have a great amount of cash available in less used currencies, such as Vietnamese Dong or Thai Baht. They can also have their reserve of Euros or Yen exhausted on busy days, so there is never a guarantee they'll have what you need.
Online Foreign Exchange Services
Calling ahead can help to eliminate this problem. Online foreign exchange services like Travelex are easy to use, accessible 24 hours online, deliver to your home or work address.
Debit Card or Credit Cards
Many travellers use their debit card or credit cards for purchases overseas due to convenience, which is fine as long as you aware of the foreign fees before your depart on your holiday. We suggest using the airport money exchangers as your last possible option due to their high commissions and low exchange rate.
Need buy a specific foreign currency in the US?
How much does it cost to buy foreign currency?
The amount you pay for foreign currency can vary widely so it pays to do your homework before taking your well deserved break. To illustrate the the pros and cons for each of your international withdrawal options, we've compared the costs associated with various methods of converting $300 into Euros. This table of costs shows exchange rate and fee information obtained from the WalletHub Credit Card Landscape Report and the Currency Exchange Study.
Alternatively the table below highlights the difference in spending money your will receive if you wish to buy euro in cash.
| | |
| --- | --- |
| Euro Will You Receive for $1500 USD | |
| Bank of America | €1,258.18 |
| Currency Exchange International (CXI) | €1,245.00 |
| Travelex | €1,230.75 |
Tips - How to Stretch Your Dollar
Look out for fees
When buying a little bit of money for your vacation it's unlikely you'll be charged, but that does not mean it can't happen. If ordering in person ask the cashier about fees, if doing so online read the fee structure quickly. Any reputable money exchange provider will provide this information.
Request a better rate
If you don't ask you'll never receive. If you're exchanging a lot of money it's foolish not to ask. Also, often you'll find there is some wiggle room.
Call ahead
Once you've figured out which currency changer you want to use give them a quick call. Why? This is just to save you the time of visiting and then realizing they don't have the currency or amount you require.
Another thing you'll want to remember to ask is about denominations. You don't want to turn up at the retail location for your money only to find out all they have is $50 bills.
Don't put all your money in one spot
Before you embark on your trip be sure to consider how you're going to carry your money. The following routine has been successful in our experience:
Take some small currency for taxis, meals, and tips.
Get some cash on a travel card for big purchases like hotels.
Remember to take your debit card handy as a backup plan.
Be the first to know about the great rates 
Simply use our free email alerts to track the rate daily. Or set the rate you want and we'll email you when it's time to buy.