How to Send Money Abroad: Cheap from the UK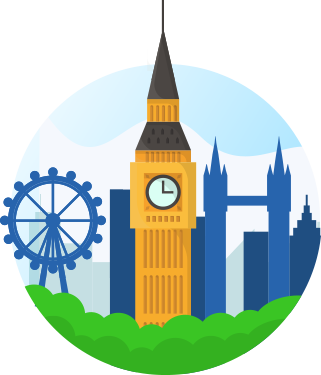 Finding the cheapest option to send money abroad from the UK can be a challenge if you don't even know how to transfer money in the first place. Not to worry, we've put together this step-by-step guide to show you how to send your money overseas so you don't end up paying ridiculous fees.
Also, look out for our "helpful hints" for easier and cheaper ways to make an international money transfer.
Helpful hint
Transferring money overseas online with your computer or mobile phone can be the best way to send money abroad. It's convenient and safe as long as you know what you're doing.
How to transfer money abroad from the UK in 3 steps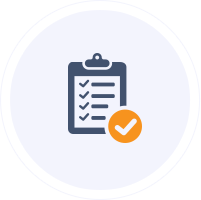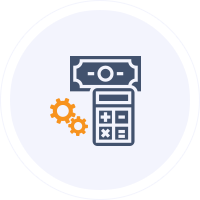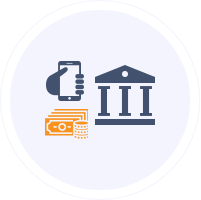 It takes 5 - 10 minutes to type in your personal details, set your account with passwords and your personal preferences.
1. Details include:
Your full name
Your physical address and email address
Mobile phone number
2. Verify your account:
Take photos of your personal ID. This can be your passport or drivers licence
Send it through to the money transfer service
Helpful hints
- Make sure your photo is of a high quality so they can see the picture
- Make sure your personal id is valid and within the expiry date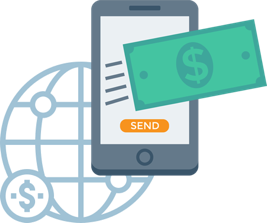 Before we move on to Step 2, it's important to find out:
How much will it cost to make my international money transfer?
There are 3 fees you'll usually be charged for your money transfer abroad: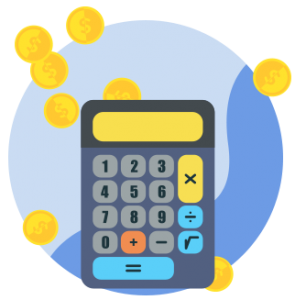 Exchange rates - The better the exchange rate, the more money you get in the account abroad. Money transfer services that offer better rates will usually charge you a separate transfer fee.
Transfer fees - These can range anywhere between GBP £0 to £5. Some online transfer companies offer fee-free transfers for sending large amounts of money. These companies usually charge a slightly worse margin on their exchange rate, but are still often better than banks.
Receiving fees - You or the person you're sending money too will often get charged a bank receiving fee of up to £20.
Helpful hint
Total costs are lower with money transfer companies than banks.
This is because:

1. they charge less transfer fees and/or
2. give better exchange rates and
3. they reduce the amount or don't charge receiving fees
Step 2. Make your transfer
You will need the address and IBAN/BIC/SWIFT code of the international bank account overseas. Choose how you want to pay for the transfer - cheapest via bank transfer, but some accept credit cards and debit cards.
What information do I need to transfer funds abroad?
Your personal information. Your full name, address and date of birth. For security reasons they need your photo id scanned or photographed. You can use your mobile phone to take a photo and send
How you wish to pay: Your bank details, account numbers and address or debit/credit card details
The full name and address of the person you wish to pay
Overseas bank account details, the name on the account, banking codes for the bank account abroad
Helpful hints
- Make sure your photo is of a high quality so they can see the picture
- Make sure your personal id is valid and within the expiry date
- You can't give your work/office address or PO box address
Payment by bank transfer is usually cheaper than using your debit or credit card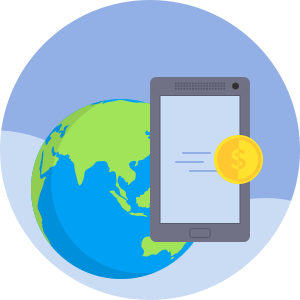 If you want to fast-track finding the receiving bank code you just need to contact the overseas bank or person you're sending the money to ask their bank for these details well before you want to make your transfer.
Alternatively, here is a summary of the main banking codes required for transferring money to different regions or countries and links to help you find it.
Before we move on to Step 3, the delivery, there's a few questions you might want to find out including:
How much money can I send from my UK bank account?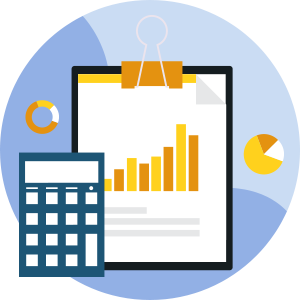 The maximum limits set by the money transfer companies are usually very large. They also depend on which currencies you send to and from and how you pay.
For example, to send money from the UK to Australia the maximum limit for Wise (formerly known as TransferWise) is GBP £1,000,000 or AUD $1,500,000. Wise allow you to send more than their limits, but you need to set up more than one transfer.
On the other hand, some money transfer companies have minimum transfer amounts like TorFX (£2,000) or OFX (£200).
Can I use a credit card to pay for the money transfer?
Yes you can usually use your credit card to pay for your money transfer. However, money transfer companies may charge a small additional fee.
Most money transfer providers offer the flexibility of paying for your transfer in different ways. This includes direct bank transfers from your UK bank account, wire transfers (SWIFT transfers), debit card or credit card payments.
Helpful hint
Avoid using your debit or credit card to make your payment so you don't incur any extra fee. Using a direct bank transfer from your bank account is often cheapest way to transfer money overseas from the UK, however it may also take longer.
Yes. Online money transfer services need to be regulated by Financial Conduct Authority (FCA) to send money from the UK. They have very stringent guidelines to be allowed to send money abroad.
Money transfer providers also invest in identity protection, fraud prevention and encryption to create a secure connection with your browser when you register and login into their online services.
Still worried? If you want to keep your funds secure when you transfer larger amounts of money overseas, you have a few options:
Bank transfer — you can send directly between your bank and a bank in another country, but you will pay high fees
Online money transfer services — specialist providers like OFX and World First are transparent, safe and fully regulated
Peer-to-peer transfer services — companies like Wise (formerly known as TransferWise) and PayPal match you with people buying or selling the currency you want to exchange with. These companies are just as trustworthy and also have strict compliance procedures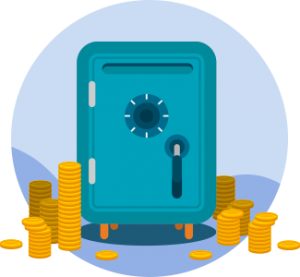 Step 3. Money is delivered
Your money transfer service will then convert the money to another currency (if needed) and deliver it to the bank account overseas.
Helpful hints
Online money transfer services tend to keep you updated on the movement of your funds. This includes the estimated arrival time of your funds to the foreign account you're sending money to.

In our experience, banks tend to be hit or miss on how often they communicate with you. It's usually up to you to check if the person or account you sent money into has received it.
You're probably wondering how long will it take?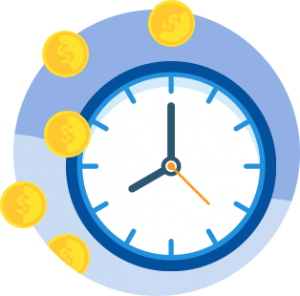 The actual length of time between you paying for a transfer and the person or account you're sending money to overseas varies depending on several different factors:
The international money transfer provider or bank that you're using
The country and currency you're sending from
The country and currency of the person receiving the transfer
How you're paying for the transfer (e.g. by a wire transfer, bank transfer, credit or debit card)
Whether your transfer needs an extra review or validation
Here are also some of the average times for our most popular money transfer specialists:
Wise (formerly known as TransferWise): 0 to 3 business days
XE Money Transfers: 0 to 3 business days
WorldFirst: 1 to 2 business days
Western Union: 0 to 3 business days
OFX: 0 to 3 business days
Banks: 1 to 5 business days
How to transfer money abroad fee-free
Very few people like paying transfer fees when making an international money transfer from the UK. Luckily for you, many money transfer services offer zero transfer fees. Here are some popular fee-free money transfer companies that we recommend especially for larger transfers:
Just because a service is 'fee free' doesn't mean it's the cheapest option
When a company offers an international money transfer service that has "no fees", it usually means the company doesn't charge you an international money transfer fee (or commission).
Instead, they make money from you through costs that aren't as obvious when you transfer money overseas - like when you convert your money to another currency. This is known as the exchange rate margin. While you might not be paying an upfront fee, these companies will still charge you higher exchange rates than the market interbank rate, which is how they make their margin (or profit).
Companies that charge a transfer fee tend to offer better exchange rates and some providers offer 'first transfer free' promotions for new customers or free transfers when you're sending larger amounts of money.
Luckily, we've examined other money transfer services that might not necessarily offer "fee-free" transfers, but still have highly competitive exchange rates:
What are the best international money transfer apps?
Most providers have smartphone apps so you can access and make money transfers on the go. You can install these apps on Apple and Android devices, then use them to create, pay for and track your international money transfer.
Here are some of the best apps from our specialist providers:
Wise (formerly known as TransferWise) money transfer app
WorldRemit money transfer app
WorldFirst money transfer app
OFX money transfer app
How do I transfer money overseas using my post office?
UK Post Office lets you easily send money overseas. The transfers are actually handled by Western Union and WU will determine the fees you pay and the exchange rates you get. You can send money online or at a UK Post location. You'll need:
SWIFT code of the bank you are sending the money to
Can I directly transfer money abroad using my credit card?
Yes, you can send money overseas using your credit card, but it can get very expensive. There are several reasons for this:
Your credit card provider will probably see this as a "cash advance" and will likely charge a higher interest rate from the moment you fund the transfer
You will probably pay more in fees to the money transfer provider
Using a credit card may make the exchange rate you get slightly worse
We recommend paying for your transfer by using your bank account, an electronic funds transfer or a debit card. The fees are lower and your money will go further.
Will I get taxed for sending money overseas?
You won't generally get taxed by the UK government for money you send out of the country. You may get taxed on money you bring into the country, including:
After you become a resident of UK, transferring money into your UK bank account
Earning income from overseas sources while you're in the UK
Always seek advise from a tax consultant if you're unsure.
Your currency knowledge centre
Make a Money Transfer Online to the United Kingdom in a Jiffy
Need to send money back home to the UK? We can help you understand how to make a money transfer to the UK with confidence, ease and at the lowest cost.
International Money Transfer Comparison and Reviews
Find the best international money transfer exchange rates to send money overseas from the UK. Compare the rates and fees from leading money transfer services.
Best Ways to Transfer a Large Amount of Money Internationally
Trying to work out all the costs when you make large money transfer from the UK can be difficult. Find out the best way to transfer large amounts abroad.