Our Foremost Review for 2020. Is it a good option for money transfers from the United Kingdom?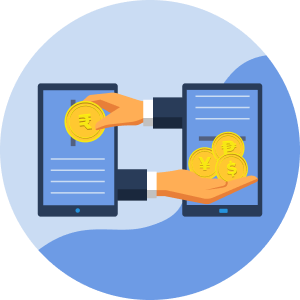 Foremost Currency Group is a small UK-based company that specialises in foreign exchange. They differ from their competitors through their personalised service, which aims to support customers by phone or mail rather than via app technology.
Although an old school approach in this day and age, it works for Foremost Currency Group, because of their smaller size and customer base. They typically work with larger transfer requests and have transferred an average of £7.5bn annually for over 300,000 customers.
So who are they and are they the right transfer provider for you? Let's take a deeper look.
In this Foremost review we explain:
Foremost is good for
Major currencies supported

Specialists in helping buy property abroad
Great value for larger transfers
Foremost rating: 4.0 / 5.0
Our reviews are 100% independent
---
We want to make money transfer simpler, fairer, and safer for everyone. We don't accept advertisements or promoted content so we can give you advice based on data and facts, not influence. Read more.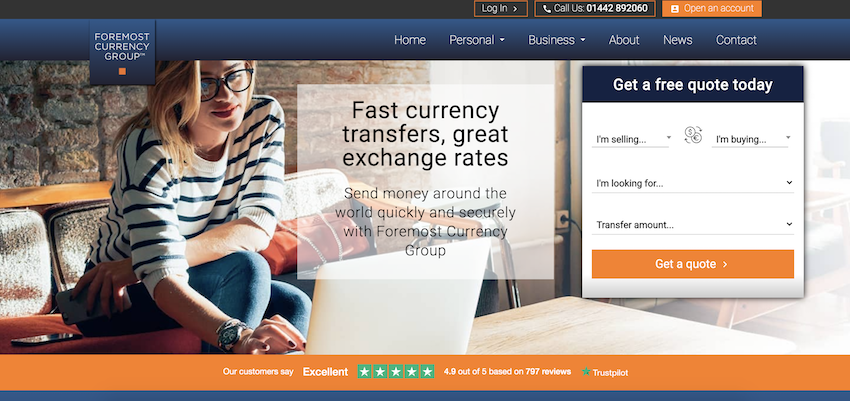 Foremost Currency Group is a UK-based company founded in 2005. A relatively small team, they offer a personalised consultancy service focused around customer needs and circumstances.
Instead of a platform designed to take you through each step of your transfer, Foremost has returned to the 'traditional way of banking'.
Although they boast a sizeable range of supported currencies, it's worth noting that Foremost's global reach is more limited than other providers. With that in mind, Foremost Currency Group is really suited to customers based either in the UK or Europe only.
Foremost is also a specialist in currency exchange for property buying abroad and has a branch called Foremost Property Group, launched in 2007. A large percentage of clients use Foremost for buying and selling property and their reach in this space extends globally, including Canada, Australia and New Zealand as well as many European countries like France, Spain and Italy.
How does Foremost Currency Group compare?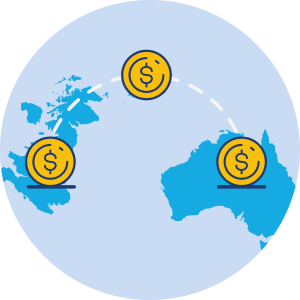 Foremost is a hybrid of a currency and consultancy provider. They favour a personalised, hands-on approach to the more technological, hands-off service others, such as Wise (formerly known as TransferWise), offers to customers.
The reason for this is because most of their clientele look to transfer large amounts of money.
As a result, customers contact Foremost to be personally supported through the process. (When you're sending £100,000 abroad and you know nothing about the market, it's nice to have an expert do it for you!)
On the other hand, competitors like Xoom, CurrencyFair and Wise target a different tech-savvy audience by offering ease and simplicity through their platforms. If you favour speed and simplicity, check out more of our reviews here.
Pros and cons of using
Foremost
For larger international transfer needs, Foremost is a great option, but they're not quite perfect. Let's break it down and explain what Foremost is great at and where they have a few issues.
Great customer service for a more personal transfer guide
Supports all major currencies
Excellent TrustPilot reviews and a rating of 4.9/5.0 stars
No limit on transfers so you can transfer larger amounts
Great option for buying/selling property abroad
Limited opening hours and only during the week
No phone app and online information can be tricky to navigate
You have to open an account to get exchange rates and fees - not as transparent
High minimum transfer amount
Limited global reach compared to other providers

Money transfers can be made in these currencies:
How much does Foremost cost?
It's difficult to really pin down the fees that Foremost charge for your international transfer. Their website states that they don't charge any transfer fees, yet their FAQs page state that 'in some cases a small fee is applicable'. This contradiction and lack of transparency is risky when other competitors have chosen to be upfront and transparent about theirs.
Fortunately, you can find out how much they cost through our comparison table.
There are two things to consider. Where do transfer providers make their money and how do they calculate it?
Firstly, transfer providers make their money in two ways:
Transfer or conversion fees applied to each transfer. This is either as a percentage or set amount e.g. £10 fee for each transfer below £1000.
Exchange rate margin. This is the most common way because it's less obvious to the customer and can still be applied while beating the banks. This is the mark-up companies put on top of the live market rate.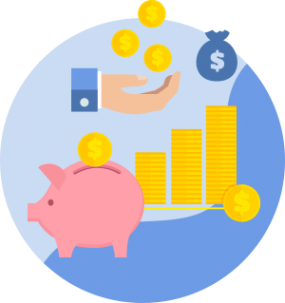 So how do they calculate your fees and exchange rates? With Foremost Currency Group, it's by these two factors:
Where you are transferring from and to
How much you are transferring
With that in mind, you as a customer want to ensure you're getting the best deal possible. Foremost Currency Group does appear strong in this space, with raving reviews at the exchange rate that was offered and not many complaints about the conversion fees that are applied.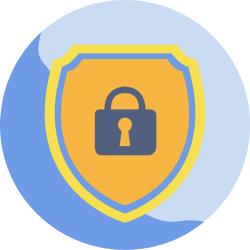 Is Foremost safe?
Foremost Currency Group is a trusted, safe and secure money transfer provider. They are licensed and authorised by the Financial Conduct Authority as an e-money institution.
The Payment Services Regulations require Foremost to hold all funds in segregated client accounts with Barclays Plc, separate from all company funds. This means that if the worst were to happen to the company, your money is in safe hands and you don't lose a penny.
How long does Foremost take to transfer?
Foremost FAQs page state that transfers can take between 1-3 days depending on the currencies involved and the destination of the recipient account.
Some customers have left reviews on TrustPilot to say that their transfer reached the recipient the same day. None left complaints of any slower transfer times.
This is a similar time frame to other transfer providers such as Wise, World Remit and CurrencyFair.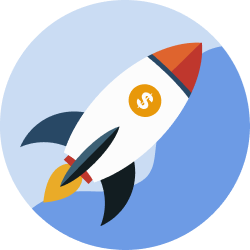 Instead of interacting with an interface online, you'll be assigned a dedicated Foremost Currency Group broker. Working a little like an Account Manager, your specialist will guide you through your transfer by email or phone (your choice) and help you get the best deal.
Their ultimate goal is to execute a well planned and timed currency transfer for you. To do this, they monitor the market at all times and apply their expertise and advice to get you the best rate possible. You really don't have to do much at all!
This is great if you're new to the world of currency exchange or looking to transfer a large amount of money such as through international salary payments or buying a property abroad. These types of larger transactions are crucial to get right because a bad exchange rate or high transfer fees would sting significantly.
This is where the Foremost Currency Group come in. They offer flexibility in how you want to work with them, and you can choose one of the following options depending on what you're looking for. Each option can be done online or via the phone, depending on how much interaction you want.
Spot contract. For immediate transfers, customers can accept the exchange rate plus conversion fees on the day of trading. Foremost will help you, if needed, to ensure your transfer is processed safely and securely.
Forward contract. Allows customers to lock in an exchange rate for up to two years. This is a great choice for frequent transfers as you'll get the same rate despite negative market movements.
Limit order. If you're unhappy with the rate and want to secure a better one, you can place a limit order. This is great if you've got time on your hands. It means your transfer will be automatically executed if the market rate ever moves to that level.
Stop-loss order. The lowest rate chosen by you that will automatically trigger your transfer so you avoid further loss if the market falls to that level. A good option for your larger sums of money where negative market movements can cost you.
What information do I need?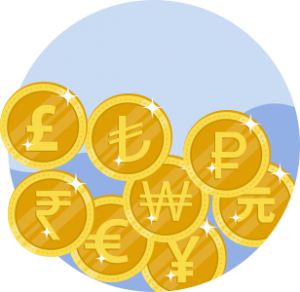 To set up an account with Foremost Currency Group, you'll need to go online or call their phone number (there is no app available to download).
To sign up for an account, you'll need to follow the below steps and ensure you have the required information:
Choose whether you need a personal or business account
Provide your name, DOB, the country you're opening an account from and your address. You'll also be required to provide your mobile number to verify your PIN that will be set up and linked to your account.
Information about your transfer, including the currency you intend to send and the amount you're looking to transfer.
Provide requested documents, which include identity documents such as a passport or Driver's Licence as well as a proof of address such as a bank statement.
Your application will then be submitted and approved by the team. You will be assigned a dedicated currency expert from the Foremost team who will be in touch to assist you.
Note: Some reviews have mentioned that this registration process can take some time, so we recommend getting set up well before you're looking to send money so you're prepared.
How to send money online with Foremost
When you have an account up and running with Foremost, it is then quite a simple process to send money.
Firstly, you have two options to transfer your money:
Via the phone with your assigned currency expert
Via the website
For customers unsure of what to do or where to begin, or perhaps looking to transfer large amounts, we recommend that you phone Foremost. This is so you can talk to an expert who will help you find the best way to send money at the best rate. Their expertise and advice is their best selling point, use them!
If you're a customer looking to transfer a smaller amount or you're happy to confirm it online, then you'll follow the below process to make a transfer via the Foremost Currency Group website.
Select 'Make a Transfer' and choose an existing or new recipient. Note, you'll need their name, address and bank account info as a minimum.
Enter your transfer details, including the currency you wish to pay with and the amount you want to send.
You'll then need to choose 'get rate' to see the exchange rate and conversion fee that has been applied to your transfer. As the rate is live and refreshes every minute, this may change if you take too long!
Choose the reason for the transfer and add the reference
Choose your payment method
Confirm your transfer
If you're looking to receive money with Foremost, either from yourself to another bank account or from another person, then you can only receive this via your bank account.
Your bank details should be provided to Foremost who will securely organise your transfer. You should expect to see the funds in your account within 1-3 days from the transfer being sent.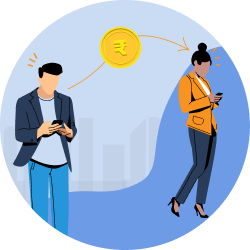 How you can pay for your transfer
Foremost Currency Group support multiple payment methods to secure an international money transfer. Whether you choose to do this online or via the phone with your specialist broker, it's good to know you have options. These are: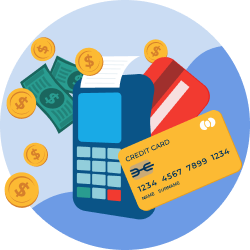 Bank transfer. Set this up via your bank account and request a transfer to your recipient's bank.
Debit card. Use your debit card details to debit your account of the requested amount and send to your recipient's bank.
Currency wallet. This might be when you've bought currency previously and want to include this with your transfer.
Can I use my credit card to make my transfer?
No. Foremost Currency Group does not support international transfers made with credit cards. If you're wanting to use your credit card, you'll need to use it to withdraw and transfer into your debit account.
Foremost have different minimum and maximum limits for online and phone. You'll see a lower transfer limit applied for online and a higher limit for phones. We've listed them below:
| | | |
| --- | --- | --- |
| | Minimum | Maximum |
| Phone | £2,500 | No limit |
| Online | £100 | £25,000 |
Customer reviews and support
TrustPilot customer reviews for Foremost
With 700+ reviews on TrustPilot, Foremost boasts a near-perfect 4.9 out of 5 stars and a long list of glowing reviews from customers.
I have had excellent service and advice from this company. The transactions I have made we're easily and effectively made, and I anticipate using their services again very soon.
I highly recommend them.
I always got excellent information from the Foremost team they looked after my interests throughout. You could call them any time to discuss your requirements and if they were busy just leave a message and they will get back to you in no time at all. They did me an excellent service and they get my highest approval and recommendation.
Foremost Customer Support
Monday to Thursday, 8.30-6.30pm & Friday 8.30-5.30pm
Phone: +44 (0)1442 892060

Office: Make an appointment 

Email: info@fcgworld.co.uk
Note: they are not open on weekends
If you're a business looking to transfer or manage money internationally then Foremost might be a good option for you. As with their personal offerings, the team at Foremost are on hand to assist you with anything such as paying international invoices, investing in overseas assets or managing payroll abroad.
You will need to open a business account with them to get started. Foremost will then guide you through what you need while also providing market updates to you, which in turn help you manage your risk as a business.
Read more about it here or talk to a member of their team using the contact details above.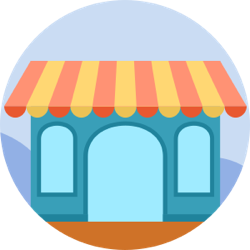 If you're wondering if Foremost is the right provider for you, but still not sure how to get the best deal without signing up, check out our handy comparison tool which will give you all the best providers based on what amount and currency you want to send.
Your currency knowledge centre
How to Easily Receive Money from Overseas
There are 3 main ways most people receive money from overseas. Find out the most common fees, exchange rates and money traps to avoid.
The Absolute Best 6 Money Transfer Services
Finding the best money transfer services in the US can be challenging. We reviewed over 30 banks and online money transfer companies to give your our list of the best service to send money overseas.
International Bank Wires: Your Best Options in 2020 Compared
Wire transfers let you send thousands of dollars, to almost any other bank account in the world. There's just one catch. Transfers through your bank are expensive—really expensive.