The Complete
Wise for Business UK Review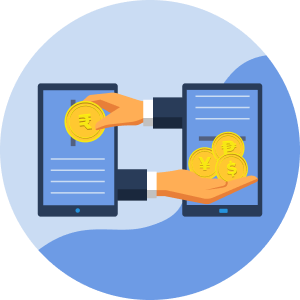 Learn how your business can benefit from using Wise (formerly known as TransferWise), a money transfer provider that offers a comprehensive range of services in the United Kingdom.
In this Wise for Business review we will explain:
Wise for Business is good for
Regular money transfers and business travel
Best exchange rates, fast and cheap transfers
Debit card has no fees online or in person
Free monthly ATM withdrawals
Wise rating: 4.7 / 5.0
What is Wise (formerly known as TransferWise) for Business?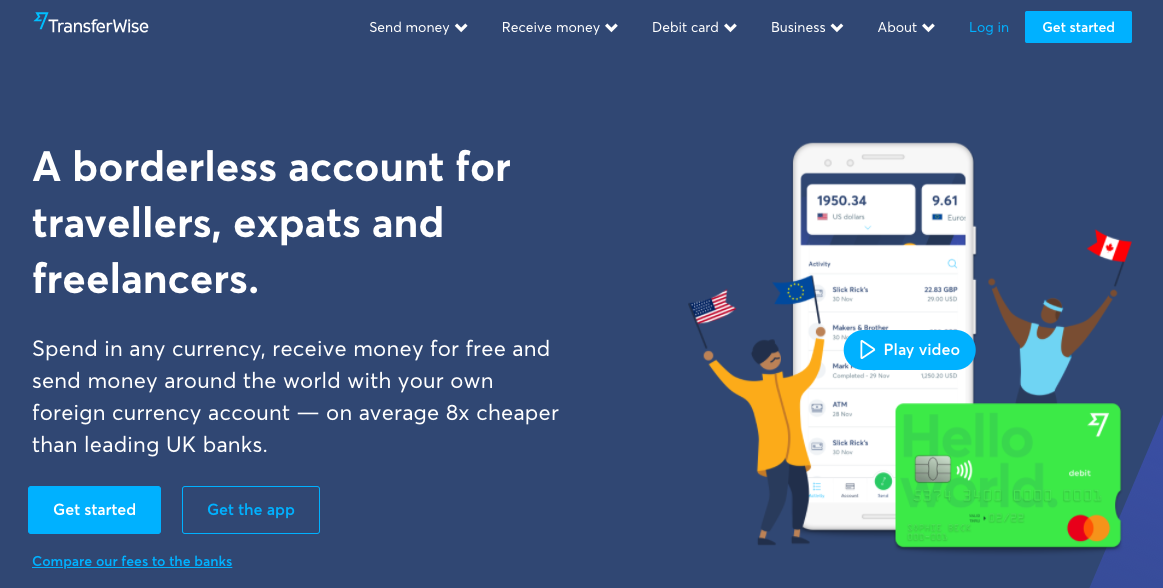 Wise for Business is a specialist service offered by Wise, a popular currency exchange provider.
Wise for Business makes it super-easy for organizations to send money overseas and receive funds in a foreign currency. Wise's business accounts are fast and simple to use, and Wise's fees are among the lowest in the money transfer industry. They have millions of customers and handle billions in transactions every year.
Wise for Business has been designed around convenience, so your organization doesn't spend tons of administration time on making or receiving payments. You can setup a business account in a few minutes, and get started with sending and receiving funds moments after that. Even better, Wise for Business offers the best exchange rates around. You'll get regular updates on the progress of your transfer and you can manage everything through their website or Apple and Android mobile apps.
Wise's business UK account offers a range of services, which has made them into a great choice for UK businesses to transfer and receive money with other organizations and individuals. On their website, they claim that they're up to 19 times cheaper than PayPal — wow! Their fintech currency exchange services are ideal for freelancers, sole traders, small and medium businesses, and enterprises.
For most international business transfer needs, Wise for Business is an excellent choice, but there are a few areas you'll need to pay attention to.
Pros and cons of using
Wise for Business
Thinking about using Wise for Business? Here's a quick breakdown of what works really well and other areas where you'll want to take a second look.
Their UK currency conversion services are very easy for businesses to use.
They're completely open and transparent about how much they charge, so there are no budgeting surprises.
Their fees are really low, so your business funds go that much further.
They use the real exchange rate, so you get to avoid unpleasant hidden exchange rate fees.
They're introducing innovative features like the Wise Borderless Account.
Wise also offers personal accounts for individuals.
Their customers adore them.
You can only pay for a business transfer by bank transfer, debit, or credit card — you can't fund your transfer with cash or a cheque.
Wise for Business doesn't support all currencies or provide transfers into all countries.
You can only send money to the bank account of an individual or business.
For larger amounts of money (more than £10,000), a specialist foreign exchange provider might be a little cheaper.
Wise for Business services
Here are all the things you can do with a Wise for Business account:
Make and receive international payments.
Use batch payments to make payroll deposits to people overseas.
Receive money from overseas with no fees.
Get a Wise Borderless Account which gives you local bank details in the UK, the US, Australia, New Zealand, and the Eurozone.
Integrate with the Xero accounting app.
Use Wise API integrations to automate payments and connect business tools.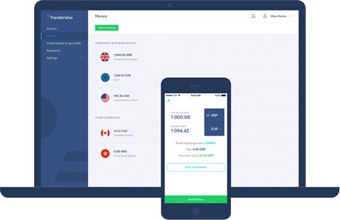 When should you use Wise for Business for your transfer?
Here's how to find out if Wise for Business is right for your organization.
Do you need to send or receive money quickly?
Excellent. Wise for Business lets you send and receive money with most countries within a couple of business days (Monday to Friday).
Are you worried about getting ripped off?
Wise for Business tells you the cost upfront. Even better, they're often the lest expensive UK provider around.
Do you want to make sure your money is safe?
We agree. Wise for Business is fully regulated by the UK Financial Conduct Authority and other agencies around the world.
Are you concerned it will take a while to create an account?
You can get a Wise business account within a few minutes.
Do you want to pay by cash or cheque?
Wise for Business doesn't let you pay this way, you can only fund your international transfers with a bank transfer, wire transfer, or a card.
Wise for Business fees and exchange rates are low-cost
Wise for Business fees and exchange rates are some of the best you can get from any money transfer provider. You'll be charged a low-cost percentage of the amount you're sending plus a small, fixed fee. The percentage and the fee that's added do vary between destination countries and different currencies.
How much does it cost to send money between the UK and Europe?
Transferring £500 between British pounds and euros:
The base market exchange rate is 500 pounds to 601.66 euros.
Wise charges £2.10 in transfer fees, so the recipient would get 597.09 euros.
OFX charges £14 in transfer fees and offers a worse exchange rate, so the recipient would get 573 euros, or around 24 euros less.
Transferring £2,000 between British pounds and euros:
The base market exchange rate is 2,000 pounds to 2,406.58 euros.
Wise charges £7.63 in transfer fees, so the recipient would get 2,397.70 euros.
OFX charges £14 in transfer fees and offers a worse exchange rate, so the recipient would get 2,346.26 euros, or around 50 euros less.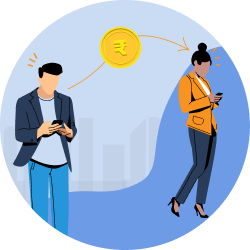 *All of the comparisons above include the fees charged by money transfer services, but don't include extra fees that might be charged by others, like credit card companies or bank fees. The base exchange rate is the market rate used by traditional banks when they exchange money, and is considered the best exchange rate you can get.
How Wise for Business works
Before you can send money from the UK, you'll need to create a business account with Wise.
Head on over to the Wise sign up page.
Sign up for an account using your email and a strong, unique, and secure password.
Once you've signed up, Wise will send you an email for verification.
You'll need to follow the instructions in the email.
You're all set and you can make a transfer.
In some cases, you'll need to send Wise your identity and business documents.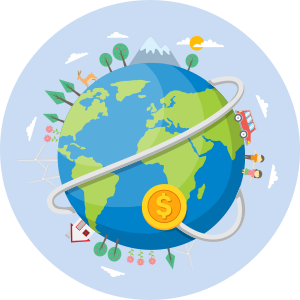 How to send money with Wise for Business
Once you've set up your business account, you can easily send money overseas. Here's what you need to do:
Sign into Wise through the website or a mobile app and choose to send money.
Provide recipient and bank details of where you'd like to send the money.
Pay for the money transfer.
Track your transfer as it goes through the system.
Wait for the money to be deposited in the recipient's bank account.
Details for transferring money or making international payments
If you're completing a money transfer or sending an international payment, you'll need to provide information about where you want the money to go. You can get this from the organization or person receiving the money, and if they don't know all the details, they can get them from their bank.
If you'd prefer to have the recipient provide details directly, Wise has a "Money to Email" service — just provide the recipient's email address and Wise will contact them and ask for the relevant information.
Here's what Wise for Business expects you to provide:
The amount of money you're sending.
The countries you're sending money from and too.
The currencies that you're sending money between.
The recipient's name and address.
Bank details of the recipient's account.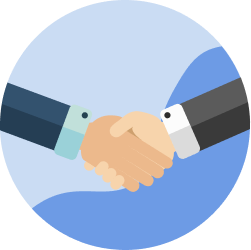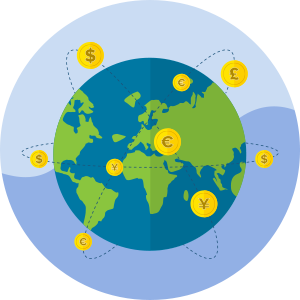 How you can pay for your transfer
Wise for Business offers several payment methods that let you fund your overseas transfer:
Bank transfer to a Wise account.
A debit card linked to your bank account.
A credit card.
If you're paying by bank transfer / wire transfer, Wise requests that you don't pay until you've arranged to send money. They will then provide bank account details and a reference number so that your payment goes to the right place. They accept payment by Faster Payments, Bacs or CHAPS.
If you make a card payment via credit card, your provider may charge your card as a "cash advance." This can mean higher interest rates, and could also result in you starting to pay interest on the amount immediately. Check with your card provider to see if that's likely to happen to you.
You can pay by most types of debit or credit card, including Mastercard and Visa. Wise does charge slightly differently depending on how you choose to pay for your transfer, with a payment from a bank account having a low fee, and debit or credit cards charging slightly more.
We use TrustPilot to learn what people think about Wise and overall it's great news. More than nine in ten customers said that Wise was "Excellent" or "Great," and they have an overall score of 4.6 out of 5.
Contact Wise for Business if you have a problem using the details below:
Wise Borderless Account and Debit Card
Wise provides a couple of additional, innovative services.
The Borderless Account is a multi-currency account that lets you hold multiple different currencies in the same account. You can easily transfer money between currencies using Wise exchange rates. You also get local bank details in the UK, the US, the Eurozone, New Zealand, and Australia that allows you to have money paid directly into your Borderless Account.
If you have a Borderless Account, you can also get a Wise debit card on the Mastercard network. This lets you spend money from your account anywhere Mastercard is accepted, and there's no foreign transaction charge just Wise's exchange rates and low fees.
Through the Borderless account, Wise can provide business support for your international transfers and currency exchange.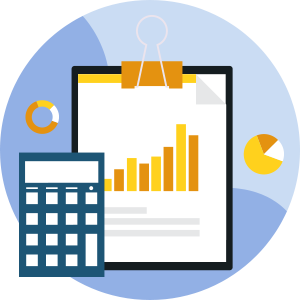 Wise personal accounts
Wise also provides currency exchange and money transfer services for individuals. We cover Wise for individuals here.
This means you can use Wise for you personal and business needs and this gives you the flexibility to set up your account in the way that best suits you.
Can I trust Wise for Business?
Yes. Wise as a whole has millions of customers and processes billions in transactions every year. They're regulated by the Financial Conduct Authority in the UK and by other agencies around the world. They use state-of-the-art security to keep all of your information secure, and they have excellent reviews from customers.
How safe are my login details when I use Wise for Business?
Extremely safe. Wise has strong encryption and security to protect your personal and business information. You can also use two-factor authentication for extra security. You should still use a unique, strong password for your Wise for Business account.
How long does Wise for Business take to transfer funds?
Typically, it takes anything from a few minutes to a few business days for Wise to get money to your recipient. The actual length of time depends on the currencies and countries you're sending money between, how you're paying, when you pay, and if you need to verify who you are. You can easily see how long it's likely to take by using their calculator. In most cases, it takes fewer than two business days. Note that payments with UK bank transfers can take slightly longer to clear, which may delay things.
How much does Wise for Business cost?
As we've mentioned above, Wise has very low fees, and you can check out how much they charge using their calculator. They charge a small percentage of the overall transfer amount, then add on a fixed fee. Their charges do vary depending on where you're sending money. In most cases, the percentage fee will be around 0.5 to 1 percent of the total you're sending, plus an additional fee of £1 or £2. You may also pay a little more if you're paying for the transfer with a debit or credit card.
How does Wise for Business apply exchange rates?
Wise uses the base, mid-market rate for calculating exchange rates. This is the best exchange rate available.
Does Wise have a mobile app?
Your currency knowledge centre
Wise (formerly known as TransferWise) vs PayPal - Which is Better for Your Business?
Find out which is better for your business in our comparison guide of Wise vs PayPal. PayPal is a dominant player for receiving payments in the US, what does Wise offer that beats PayPal when sending or receiving money from overseas?
The Absolute Best 6 Money Transfer Services
Finding the best money transfer services in the US can be challenging. We reviewed over 30 banks and online money transfer companies to give your our list of the best service to send money overseas.
5 Safe Money Transfer Companies Like Wise (formerly known as TransferWise)
Keen on Wise, but like to keep your options open and find out more about its competitors? We have all the answers in this easy to read guide offering 5 money transfer companies like Wise.