Find the Best Way to Send Money from the UK to Australia
Transferring money internationally to Australia from the UK is easy if you've done it before. However, each bank and money transfer service charges different fees, so it can be tricky to figure out whether the exchange rate you get from your transfer is the best you can get.
After comparing over 20 different banks and money transfer services, Exiap found money transfer services consistently give you the best exchange rate.
Their rates are closest to the interbank rate or market rate shown on google. In addition, they often charge lower transaction fees and sometimes even fee-free money transfers.
Get the
best exchange rate
Use our comparison table to find the best money transfer service for you and get the most out of your British pounds.
How to transfer money to Australia from the UK
Using a money transfer service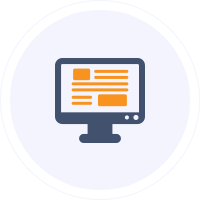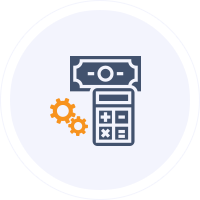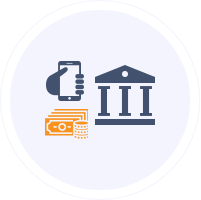 What information will I need to transfer funds to Australia?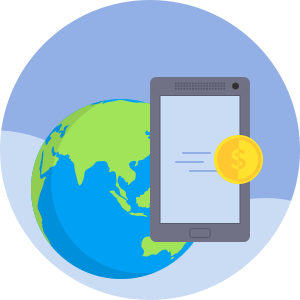 Your personal information. Your full name, address and date of birth. For security reasons they need your photo id scanned or photographed. You can use your phone to take a photo and send
How you wish to pay: Your bank details, account numbers and address or debit/credit card details
The full name and address of the person you wish to pay
Australian bank account details, the name on the account, the BSB number and SWIFT / BIC code of the Australian bank account
Helpful hints
- Make sure your photo is of a high quality so they can see the picture. Make sure the id is valid and within the expiry date.
- You can't give your work/office address or PO box address.
Here is a summary of details required for Australia's major banks:
How long does it take to send money from the UK to Australia?
Money Transfer Services can take 0 - 3 days
When using money transfer services, like Wise (formerly known as TransferWise), they tend to quote arrival time in hours not days. Unlike banks, they keep you updated on the movement of your funds. This includes the estimated arrival time of your funds to the account you're sending money to.
Bank to Bank Transfer can take 3 - 5 days
These are also known as a 'wire transfer' or 'telegraphic transfer'. Bank transfers are slow, because the money may go through a network of correspondent banks (SWIFT network) before landing into the account in Australia.
The time it takes will also vary depending on the bank receiving the money. Plus, it's up to you to check if the person you sent money to has received it.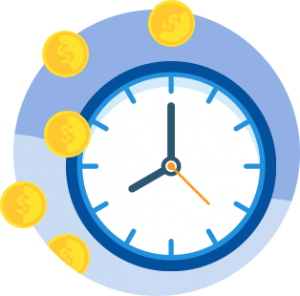 What are the costs to transfer funds from the UK to Australia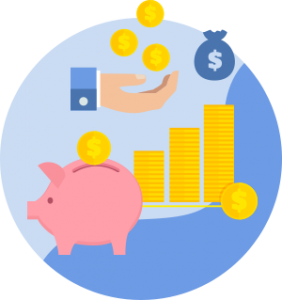 These are the transfer fees plus the exchange rates and any additional fee (normally charged by banks, not money transfer services).
Exchange rates - The better the exchange rate, the more money you get in Australia. Money transfer services that offer better rates will usually charge you a separate transfer fee.
Transfer fees - These can range anywhere between GBP £3 to £5. Some online transfer companies like OFX even offer fee-free transfers for sending large amounts of money. Banks can charge up to £50 per money transfer.
Total costs are lower with money transfer companies than banks.
How much money can I send from my UK bank account?
The maximum limits set by the money transfer companies are usually very large. However, they depend on which currencies you send to and from and how you pay.
For example, to send money from the UK to Australia the maximum limit for Wise (formerly known as TransferWise) is GBP £1,000,000 or AUD $1,500,000. Wise allow you to send more than their limits, but you need to set up more than one transfer.
On the other hand, some money transfer companies have minimum transfer amounts like TorFX (£2,000) or OFX (£200).
Get the best exchange rate from your money transfer service
To get the best exchange rate when transferring money to Australia from the UK, it's always better to use a money transfer service.
We recommend the following 4 money transfer companies: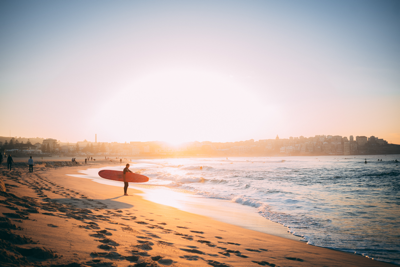 Is there anything else I should consider aside from the best exchange rate for my money transfer?
Aside from costs, speed and limits, choosing the right product, frequency, customer service and customer reviews are also good to consider if you have time:
1. Right product or service for your situation
Are you making a personal or business transfer? You might need foreign exchange products so you can lock in the exchange rate. Business products include spot contracts, forward contracts and lock-in contracts to help you buy foreign currency at the best rate. Or you might want to look at using foreign currency accounts.
2. Frequency
How often will you need to make an online money transfer? Being able to make regular and quick payments to family, friends or employees can be important and some mobile apps are better than others provided by money transfer services.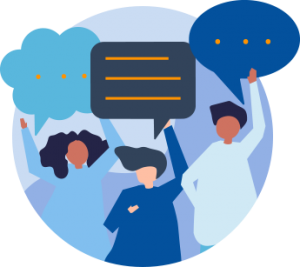 3. Good customer service
Do you need to speak an account manager for assistance? Look for a money transfer service that works for you, whether you need 24/7 support via phone, email or online chat.
4. Reviews or Trustworthiness
Do reviews give you peace of mind when making an international transfer? If so, Trustpilot is a great source of 3rd party reviews. In addition, we have reviews to help you choose the best money transfer service to make your currency exchange from the UK to Australia.
What to avoid when you transfer money to an Australian bank account
Instead of picking the absolute best deal or company to make your overseas money transfer, sometimes you'll save more money by avoiding the worst. Either way, we think it's wise to avoid these 4 things: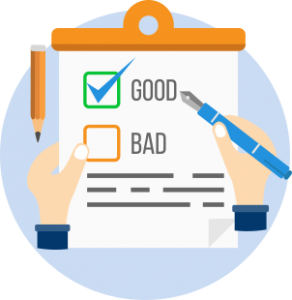 1. Banks
Sending money directly from your bank to an Australian bank account can be expensive as they don't offer great exchange rates on your foreign exchange. Also banks have hidden costs which can make it difficult if you need to take into account the final amount of Australian dollars the person will receive.
2. Last minute cash transfers
Money transfer companies like Western Union allow the person you transfer money to in Australia to pick up cash instantly from certain locations. This is convenient if you're sending money to Australia without a bank account or if you want to transfer cash instantly. However it is expensive.
3. PayPal
PayPal is good for paying small amounts under £100 and if the person in Australia has a PayPal account. But avoid it for larger transfers as it can be more expensive than other options. If the person you're sending money to doesn't have an account, they can wait up to 28 days to receive funds. One of the biggest problems is the sudden freezing of accounts. If your account is frozen, you can't add or withdraw funds.
4. International money orders
You pay your bank or post office in return for an internationally guaranteed cheque. You then post this cheque to the person you're sending money to in Australia. International money orders are typically the most inconvenient way to make an overseas money transfer, because they take ages and you run the risk of losing it in the post.
One of the main questions people ask us is "will my money be safe online?" The answer is yes.
Money transfer services need to be regulated by Financial Conduct Authority (FCA) to send money from the UK. They have very stringent guidelines to be allowed to send money.
These money transfer services implement strict verification processes to ensure they fully identify all of their customers. They also invest in identity protection, fraud prevention and encryption to create a secure connection with your browser when you register and login into their online services.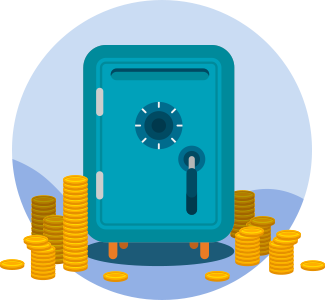 Your currency knowledge centre
How to Send Money Abroad: Fee-free from the UK
Sending money abroad from your UK bank account is simple and cheap once you know how to do it, but you might be short on time to figure it out.
International Money Transfer Comparison and Reviews
Find the best international money transfer exchange rates to send money overseas from the UK. Compare the rates and fees from leading money transfer services.
Best Ways to Transfer a Large Amount of Money Internationally
Trying to work out all the costs when you make large money transfer from the UK can be difficult. Find out the best way to transfer large amounts abroad.