What the Major Banks are Forecasting for the Japanese Yen in 2020
The Japanese Yen (USDJPY) forecast changes from bank to bank and from month to month. This article looks at average USDJPY predictions and how it may impact your money transfers or holiday travel decisions.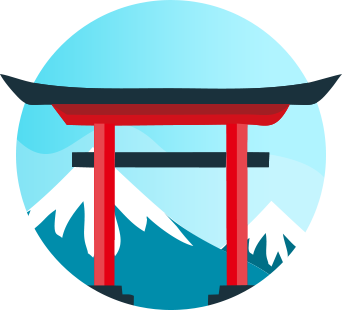 The Japanese Yen forecast is often a point of difference for major banks. However, this time major Australian banks agree the Japanese Yen will be firmer against the US dollar by the end of 2020.
ANZ is most pessimistic, with the USDJPY to remain around 107, Westpac believe the currency will remain around 105, while NAB is the most optimistic in their expectation for the Japanese Yen currency in 2020. However, this could change.
Ongoing negative economic data will likely generate some weakness in the Japanese Yen exchange rate.
How will coronavirus affect exchange rates?
Uncertainty from the coronavirus pandemic increases volatility in currency markets. Generally, safe-haven currencies like the USD, CHF and JPY will likely move higher. However, commodity currencies such as the AUD, NZD, CAD and ZAR exchange rates will likely fall.
Currently, the reverse is true. The USD and JPY are both weaker. Interestingly, the USD is falling more rapidly and is propping up the Japanese Yen a little bit.
Check today's Japanese Yen Exchange Rate: JPY Currency Converter and Graph
Be the first to know about great rates
Simply set up an alert for the currency and rate you want and we'll email you when it's time to buy. We track live rates of over 60 currencies to make sure you're the first to know.
Will the USDJPY strengthen in 2020?

Maybe slightly, if we agree with most of the major banks.
Let's examine the 5 most likely reasons the Japanese Yen will remain weak at current forecast levels:
Coronavirus pandemic continues for a longer than expected period of time and the government doesn't have control of the spread, overburdening public health services
Coronavirus epidemic in the US is under control, the US economy picks up, US political risks ease, and the Federal Reserve (central bank) increases interest rates, supporting the USD. This may reduce safe haven buying for lower risk currencies like JPY or CHF
The Japanese economy falters and inflation only slowly and gradually picks up, increasing the chance of interest rate cuts and other forms of stimulus from the Bank of Japan (BOJ)
China and US economic growth slows more than expected, reducing China and US trade and lowering demand for Japanese imports (and the Japanese Yen)
Economic growth slows down more than anticipated in most countries worldwide
How does a rising JPY affect me?
Expats
If you're an expat living in Japan you might be feeling less happy the Yen is strengthening this year. But how much you receive will depend on if you're being paid in local or foreign currency. If you're being paid in foreign currency and spending your money locally, you might not get as good a rate this year as the Yen gets stronger. High volatility will also make it hard to predict when to exchange Japanese Yen to other currencies or vice versa.
Travellers in Japan
On the other hand, if you're being paid in Japanese Yen and are transferring your money overseas, you might get a better rate. Similarly, travellers that were going on holiday to Japan before coronavirus hit us would not have benefitted from a stronger Yen. Whether you're sending money overseas or buying travel money in Japan, the amount you get really depends on what your home currency is doing.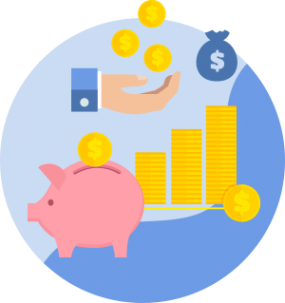 Example: If you're from New Zealand, you might not get as much Japanese Yen for your New Zealand dollars, because the NZD would be relatively weaker than the JPY. Meanwhile, Australian residents may benefit from a more favourable exchange rate against the Yen. Note, there are many variables that impact currency pairs (NZD JPY or AUD JPY) and predicting changes are better left to the experts (who also get it wrong!).
How to find the best Japanese Yen exchange rates
Compare exchange rates from banks and foreign exchange leaders.
You don't like getting ripped off. So why are you ok with paying exorbitant fees and rates on currency conversions? You shouldn't be.
At The Currency Shop we help you compare providers to find the best exchange rates and lowest fees right now. Leaving you more time and energy to conquer the world.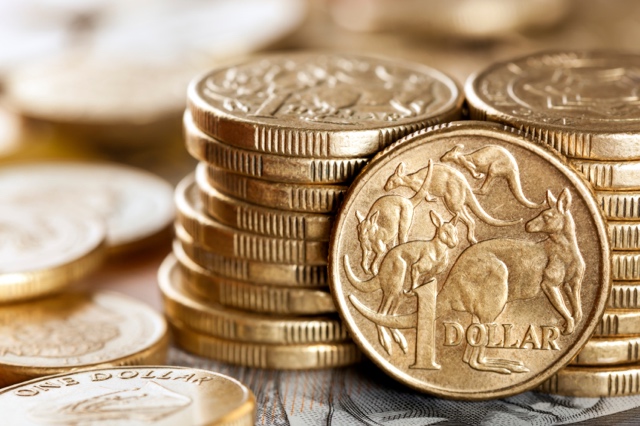 What are the key influences on the Yen?
1. Japanese Economy
The Japanese Economy has expanded since 2012, but the recent coronavirus pandemic has created uncertainty and weighed on economic growth. Local businesses are unsure whether the government stimulus will be long-lasting - especially now that the Japanese Prime Minister Shinzo Abe has resigned. Greater uncertainty could pressure the Yen.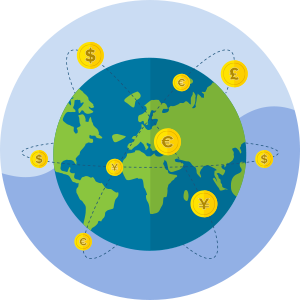 2. Politics
Japanese politics has a big influence on the Yen. The Yen goes up when the elected government implements policies help improve the economy. The continuation of similar economic policies as last year, which appear to be working, will mean the Yen will likely go up.
Authorities are also likely to implement policies to help manage any sudden fluctuations in the foreign exchange rate. A stronger Yen could lower demand for Japanese exports and negatively impact the economy. However, everything is uncertain due to the coronavirus pandemic and the recent resignation of Japan's Prime Minister will add to this.
3. Other Currencies
The US dollar (USD) can significantly influence the Yen. Generally, when the USD gets stronger, the Yen is relatively weaker and vice versa. The Yen is also seen as a 'safe currency', which means it will move up against other 'higher risk' currencies when there is more uncertainty over global economic growth. Safe-haven buying of the JPY might be short-lived, but it depends on how long the coronavirus pandemic impacts countries and the government response to it worldwide.
Japanese Yen bank forecast currency pairs

Major banks agree that in 2020, the EUR JPY will trend lower. Most bank analysts are expecting the Euro to Japanese Yen currency pair to decline gradually within a trading range of 120.00-130.00. The current EUR JPY exchange rate is 124.41.
Banks are expecting the Aussie to Japanese Yen exchange rate to remain flat around the 76.00-78.00 level near-term. For the rest of 2020, it looks like most banks predict the AUDJPY rate to move between a 75.00-80.00 range, weaker than the range in 2019.

Bank analysts generally expect the NZD JPY to remain at currently low levels (under 75.00) in the short-term. For the rest of the year, bank analysts predict the NZD JPY will remain flat.
Compare international money transfer exchange rates
General advice: The information on this site is of a general nature only. It does not take your specific needs or circumstances into consideration. You should look at your own personal situation and requirements before making any financial decisions.