5 Trusted and Convenient Alternatives to TorFX
We've explored some companies that offer similar services to TorFX to see how they stack up. This gives you the opportunity to see which money transfer company is best for you.
TorFX is renowned for its excellent customer support. But when it comes to making an international money transfer, this isn't all you need to consider. There are alternatives to TorFX that offer fantastic exchange rates, and have more user friendly websites. While they are great themselves, you might find a TorFX competitor that suits you better.
5 Similar Sites to TorFX
Below, we've listed 5 companies you can use as alternatives to TorFX. We've taken their level of convenience, cost and security into consideration so you can decide who to use for your next international money transfer.
1. Currencies Direct
If you want to use a large and established company, Currencies Direct could be the one for you. They are a really good option for making transfers online and don't have a minimum transfer amount. Like TorFX, Currencies Direct do not charge any fees. They generally have competitive exchange rates in the same way TorFX do.
Owned by the same group as TorFX, Currencies Direct are very similar to their 'sister' brand. Their offline service is good but their website experience is easier to use.
Have competitive exchange rates.
They don't charge any fees or commission for making a transfer.
Large and well established global reach.
Learn more about Currencies Direct
2. OFX


OFX have an easy to use website and app. Which isn't always the case with TorFX. So if you like doing everything online, they could be a good option. OFX have a large number of currencies they support and countries they can transfer between. This means they operate in most of the same countries that TorFX do.
OFX support international money transfers from over 190 countries in more than 55 currencies. If you're making an online transfer, it is definitely worth looking at OFX as an alternative to TorFX.
Exiap has partnered with OFX to offer fee free money transfers. Click on this offer, register your details and avoid paying a fee to transfer money overseas.
After 20 years, OFX is one of the oldest money transfer companies and they have the expertise to go with it.
Their rates are often better than the banks, especially for larger transfers.
24/7 phone support.
They have a minimum transfer amount of $250
Receiving or intermediary banks may charge fees on transactions
3. WorldRemit


Like TorFX, WorldRemit is a UK based company. They offer money transfer services for both individuals and businesses alike. While their headquarters is located in London, they have offices spanning throughout Asia Pacific, Europe and Africa.
WorldRemit have a maximum transfer amounts depending on where you are sending the money.
Low fees and excellent exchange rates for transfers to India, the Philippines, Africa and South America.
Easy to use website and app that allows you to pay by credit or debit card.
Great for cash pick-up.
Learn more about WorldRemit
4. Wise (formerly TransferWise)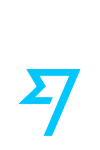 Wise is a peer to peer money transfer service. This makes the way they transfer your money slightly different to TorFX. Having said this, they're just as secure and their website is even more user friendly. The company's headquarters is in London and they have offices in New York and Tallinn.
Wise is often recognised for its fast transfers and highly competitive exchange rates. As an alternative to TorFX, Wise is a better option for smaller transfers up to $7,500 or £5,000, but it can also offers fee discounts if you send a large transfer.
Offers the real exchange rate, based on the mid-market rate.
Fees are based on a percentage of transfer amount.
Straightforward and easy to use online through their app.
Learn more about TransferWise
5. PayPal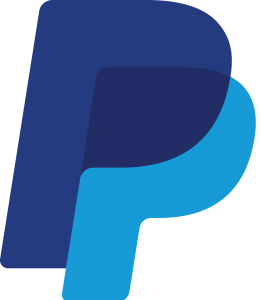 If you have an account, you may have considered making an international money transfer with PayPal. They are one of the world's most popular payment systems to purchase goods and pay for services. It is a convenient way to transfer money to people in the same country and internationally, if they also use PayPal.
If you're thinking of using PayPal as an alternative to TorFX, it's important to keep a couple of things in mind. Firstly, the person you're sending money to must also have a PayPal account. Secondly, know that TorFX can generally be cheaper than PayPal.
They are good for sending money within the same country, but can be expensive internationally.
Accept a variety of payment methods.
If you've used them before, the process is very straightforward.
Compare international money transfer companies like TorFX
Your currency knowledge centre
How to Long Does it Take to Wire Money Overseas
Find out how long it takes to send money overseas with a wire transfer with a bank vs a money transfer service. Learn how to speed up your international money transfer.
The Absolute Best 6 Money Transfer Services
Finding the best money transfer services in the US can be challenging. We reviewed over 30 banks and online money transfer companies to give your our list of the best service to send money overseas.
Find out why this debit card is a great way to shop online, receive payments, transfer money overseas and travel. Save money through low currency conversion fees an no ATM fees.