5 Safe Money Transfer Alternatives to Wise
As a money transfer service, Wise (formerly known as TransferWise) is a transparent and easy to use option. But if you're making an international money transfer, it can be worth looking at some of Wise's competitors to see which is the best one for you.
While they are known for their transparency and low fees, for some transfers there are companies that can be cheaper than Wise. It's always good to know what your options are. In this article, we take a look at companies that offer similar services to Wise and how they compare. We'll walk through these services like Wise:
Xe - best for global reach and range of currencies
OFX - best for personalized support from a broker
Remitly - best for sending on popular remittance routes
MoneyGram - best if you want to have your transfer collected in cash
PayPal -  best if speed and convenience are more important than cost
Similar Sites to Wise (formerly TransferWise)
Below, we've listed 5 companies you can use as alternatives to Wise. We've taken their level of convenience, costs and security into consideration so you can decide who to use for your next international money transfer.
First, though, let's look at a quick side by side comparison for convenience:
Quick summary: which provider to choose when
While choosing the best provider for your needs will depend on the specific details of your transfer, here are some guidelines to consider if you're looking for sites like Wise for your next payment:
Consider Xe -  if you want to send a payment to a less commonly used currency - 139 currencies and 220+ countries and territories are covered by Xe Money Transfer.
Consider OFX - when you need specialist currency risk management services, or personalized support from a broker. There's more about Wise vs OFX here.
Consider Remitly - if you're sending relatively small transfers on popular remittance routes - good range of payout options available. Check out this Wise vs Remitly guide for all you need to know.
Consider MoneyGram - when you want to have your transfer collected in cash or for home delivery to your recipient. Get the lowdown on MoneyGram vs Wise here.
Consider PayPal -  if you're sending to someone who uses PayPal regularly, and when speed and convenience are more important than cost. All you need to know about PayPal vs Wise is in this handy guide.
1.
Xe Money Transfer
Summary

Xe offers a range of currency tools and data, including live and historical exchange rate information. You can also use Xe Money Transfer to send payments to pretty much any country in the world, in a broad range of currencies. It's worth noting that while Xe's currency data shows the mid-market exchange rate, the rates used for sending payments with Xe do include a markup on the mid-market rate.
Best Features
Xe's main attraction may be in the sheer range of countries and currencies served. You can send payments to more or less anywhere you want, for delivery to bank accounts in almost any currency.
Pros
Send 139 currencies to 220+ countries and territories
Large, established company processing $115 billion in payments annually
Create your account online or by phone
Cons
Exchange rates include a markup on the mid-market exchange rate
Fees and delivery times vary based on where you're sending money to
No option to send or receive cash payments
2.
OFX
Summary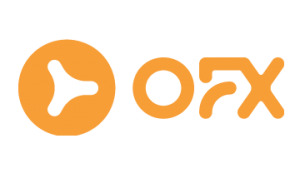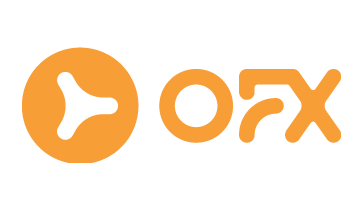 OFX supports international money transfers from over 190 countries in more than 55 currencies. If you're making an online transfer, it is definitely worth looking at OFX as an alternative to Wise. In addition, OFX has personal broker services you can access by phone, any time of the day or night. Learn more in this OFX review.
Best Features
OFX has an easy to use website and app, much like Wise. So if you like doing everything online, they could be a good option. However, if you prefer the reassurance of talking to someone when you arrange your payment, the phone service can be a great way to get connected with a broker 24/7.
Pros
OFX is one of the oldest money transfer companies and they have the expertise to go with it
Their rates are often better than the banks, especially for larger transfers
24/7 phone support
Cons
Exchange rates will include a markup which is a less transparent way of pricing compared with Wise
No cash, cards, checks or bank drafts are accepted - payments by bank transfer only
3.
Remitly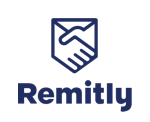 Summary
Similar to Wise, Remitly is a company that was born online and has grown rapidly. Unlike Wise, however, they specialize in sending smaller transfers amounts or remittances to countries which are mainly in South America, Asia and Africa. Check out this Remitly review before you arrange your payment.
Best Features
Remitly offer to send your money "Express" which is faster, but comes with a higher fee or "Economy" which is cheaper, but can be slower. Like Wise, their site is easy to use and their fees, exchange rates and services are clear at each step of the way when making a transfer.
Pros
Very easy to make a transfer
Great range of payout options
24/7 customer support online or over the phone
Cons
Services vary by destination, and mainly cover common remittance routes
Maximum transfer sizes apply
4.
MoneyGram
Summary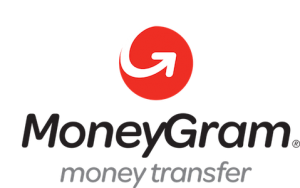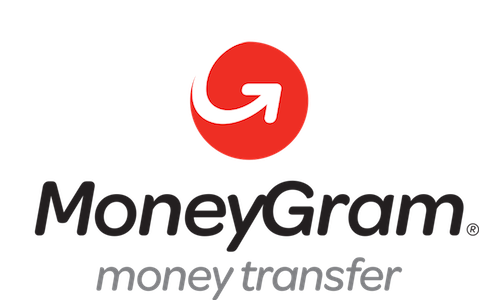 MoneyGram is the second largest money transfer service in the world, after Western Union. Chances are that you've seen their logo in one of your go-to stores such as 7-Eleven, Walmart and the Post Office. With over 380,000 locations, MoneyGram offers in-person cash collection of money transfers around the world, as well as payments to bank accounts and mobile wallets. Read our MoneyGram review to learn more.
Best Features
Arrange your payment online or in the MoneyGram app - or choose to pay in cash at an agent location if that's more convenient for you. MoneyGram's key strength is probably its extensive agent network in the US and around the world - making this a good way to get money to someone fast even if they can't access a bank account or ATM.
Pros
Send money quickly to family and friends around the globe
Fast and reliable money transfers
Easy and convenient – available 24/7
Cons
Services can be on the pricier side
Exchange rates include a markup on the mid-market rate
Learn more about Moneygram
5.
PayPal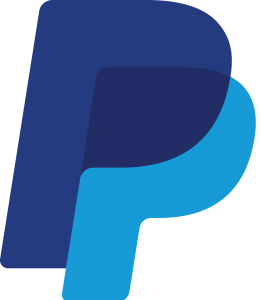 Summary
PayPal is one of the world's most popular payment systems to purchase goods and pay for services. It is a convenient way to transfer money to people in the same country and internationally, if they also have an active PayPal account.
PayPal transfers are pretty much instant. However, Wise will generally be significantly cheaper than PayPal for cross border transfers. For a detailed comparison, visit Wise vs PayPal. Learn more about how PayPal works.
Best Features
Convenient and fast transfers to family and friends all over the world - you don't even need to know their bank account number to get started.
Pros
Accept a variety of payment methods
Send money to people using just an email address or phone number
If you've used PayPal before, the process is very straightforward
Cons
Good for sending money within the same country, but can be expensive internationally.
Several fees can apply to a single transaction, including a transfer fee and currency conversion charge
Conclusion
When it comes to sending an international transfer, you've got options. Wise is known for having great rates and low, transparent fees - but comparing a few apps like Wise before you make your payment is still a good idea. That way you'll always know you're getting the best possible deal for your international money transfer.
Use this guide as a jumping off point to research different services like Wise, and pick the perfect fit for your needs.
FAQs
What is the best company to transfer money internationally?
Using a specialist provider will almost always be cheaper than sending an international payment with your normal bank. However, services, coverage, fees and rates do vary between providers, so comparing a few is a smart move. Use this guide to get your research started and find the best available deal for your transfer.
Which is the best multi currency account?
Many specialist online and mobile services which offer international transfers also have multi currency account products for individuals or businesses. Check out the Wise multi-currency account, or the OFX Global Currency Account for online sellers to get some ideas about which might work for you.
What is the cheapest way to send money internationally?
Comparing a few different online and mobile specialist services will make sure you get the cheapest available international transfer, and beat bad exchange rates and high bank fees.
Compare international money transfer companies like Wise
Want to be the first to know about great rates?
Simply set up an alert for the currency and rate you want and we'll email you when it's time to buy. We track live rates of over 60 currencies to make sure you're the first to know.
Your currency knowledge centre
How to Easily Receive Money from Overseas
There are 3 main ways most people receive money from overseas. Find out the most common fees, exchange rates and money traps to avoid.
The Absolute Best 6 Money Transfer Services
Finding the best money transfer services in the US can be challenging. We reviewed over 30 banks and online money transfer companies to give your our list of the best service to send money overseas.
Borderless Account and Mastercard Debit Card
Find out why this foreign currency account and card is a great way to shop online, receive payments, transfer money overseas and travel. Save money through low currency conversion fees an no ATM fees.