5 Safe Money Transfer Alternatives to TransferWise
As a money transfer service, TransferWise is a transparent and easy to use option. But if you're making an international money transfer, it can be worth looking at some of TransferWise's competitors to see which is the best option for you.
While they are known for their transparency and low fees, for some transfers there are companies that can be cheaper than TransferWise. It's always good to know what your options are. In this article, we take a look at companies that offer similar services to TransferWise and how they compare.
Similar Sites to TransferWise
Below, we've listed 5 companies you can use as alternatives to TransferWise. We've taken their level of convenience, cost and security into consideration so you can decide who to use for your next international money transfer.
1. Remitly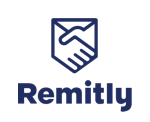 Similar to TransferWise, Remitly is a company that was born online and has grown rapidly. Unlike TransferWise, however, they specialise in sending smaller transfers amounts or remittances to countries in South America, Asia and Africa.
Remitly offer to send your money "Express" which is faster, but comes with a higher fee or "Economy" which is cheaper, but can be slower.
Like TransferWise, their site is easy to use and their fees, exchange rates and services are clear at each step of the way when making a transfer.
Very easy to make a transfer
24/7 customer support online or over the phone
Maximum transfer sizes apply
2. InstaRem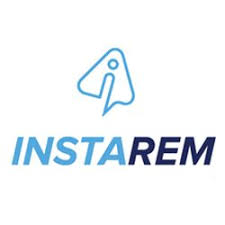 Like TransferWise, InstaRem is a money transfer service with a seamless online experience. They also have some of the best exchange rates and lowest fees. So if you are looking for an alternative to TransferWise that has a similar rate and fee structure, InstaRem is well worth a look.
Have competitive exchange rates.
Clear, low cost fee structure.
Products and services for business.
Learn more about InstaRem
3. WorldRemit


Customers that have used TransferWise are likely to feel comfortable using WorldRemit. The most important thing the two companies have in common is transparency. From the start, it's easy to find out what exchange rates and fees you'll pay when sending money overseas.
It's also important to know what makes them different. Firstly, WorldRemit has much lower transfer limits. If you are looking to send more than $10,000 they might not be the right option for you. Secondly, unlike TransferWise, WorldRemit offer cash pick-up for many countries which is really handy if you don't have the bank details of the person you are paying.
Very low fees and excellent exchange rates for transfers to India, the Philippines, Africa and South America.
Their website and app is easy to use and allows you to pay by credit or debit card.
Great alternative when you need cash pick-up.
Learn more about WorldRemit
4. OFX


OFX have an easy to use website and app, much like TransferWise. So if you like doing everything online, they could be a good option. OFX have a large number of currencies they support and countries they can transfer between. This means they operate in most of the same countries that TransferWise do.
OFX support international money transfers from over 190 countries in more than 55 currencies. If you're making an online transfer, it is definitely worth looking at OFX as an alternative to TransferWise.
5. PayPal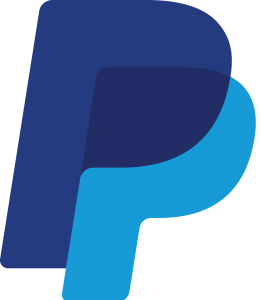 If you have an account, you may have considered making an international money transfer with PayPal. They are one of the world's most popular payment systems to purchase goods and pay for services. It is a convenient way to transfer money to people in the same country and internationally, if they also use PayPal.
If you're thinking of using PayPal as an alternative to TransferWise, it's important to keep a couple of things in mind. Firstly, the person you're sending money to must also have a PayPal account. Secondly, know that TransferWise will generally be cheaper than PayPal.
They are good for sending money within the same country, but can be expensive internationally.
Accept a variety of payment methods.
If you've used them before, the process is very straightforward.
Compare money transfer companies like TransferWise
Want to be the first to know about great rates?
Simply set up an alert for the currency and rate you want and we'll email you when it's time to buy. We track live rates of over 60 currencies to make sure you're the first to know.
Your currency knowledge centre
How to Easily Receive Money from Overseas
There are 3 main ways most people receive money from overseas. Find out the most common fees, exchange rates and money traps to avoid.
The Absolute Best 6 Money Transfer Services
Finding the best money transfer services in the US can be challenging. We reviewed over 30 banks and online money transfer companies to give your our list of the best service to send money overseas.
Borderless Account and Mastercard Debit Card
Find out why this foreign currency account and card is a great way to shop online, receive payments, transfer money overseas and travel. Save money through low currency conversion fees an no ATM fees.