5 Safe Money Transfer Alternatives to TransferWise
As a money transfer service, TransferWise is a transparent and easy to use option. But if you're making an international money transfer, it can be worth looking at some of TransferWise's competitors to see which is the best option for you.
While they are known for their transparency and low fees, for some transfers there are companies that can be cheaper than TransferWise. It's always good to know what your options are. In this article, we take a look at companies that offer similar services to TransferWise and how they compare.
Similar Sites to TransferWise
Below, we've listed 5 companies you can use as alternatives to TransferWise. We've taken their level of convenience, cost and security into consideration so you can decide who to use for your next international money transfer.
1. InstaReM
InstaReM is a similar money transfer service to TransferWise. They also offer the wholesale or 'mid-market' exchange rate like TransferWise. This means you don't need to worry about hidden fees or loaded exchange rates.
The fee structure is also similar to TransferWise. They usually range between 0.25% and 1% and are clearly explained and calculated.
They support international money transfers from over 55 countries in more than fifty currencies. If you're making an online transfer, it is definitely worth looking at InstaReM as an alternative to TransferWise.
Great exchange rates across a range of currencies and amounts.
Low fee
Access to 24/7 customer support.
Learn more about InstaReM
2. WorldRemit

Customers that have used TransferWise are likely to feel comfortable using WorldRemit. The most important thing the two companies have in common is transparency. From the start, it's easy to find out what exchange rates and fees you'll pay when sending money overseas.
It's also important to know what makes them different. Firstly, WorldRemit has much lower transfer limits. If you are looking to send more than $10,000 they might not be the right option for you. Secondly, unlike TransferWise, WorldRemit offer cash pick-up for many countries which is really handy if you don't have the bank details of the person you are paying.
Very low fees and excellent exchange rates for transfers to India, the Phillipines, Africa and South America.
Their website and app is easy to use and allows you to pay by credit or debit card.
Great alternative when you need cash pick-up.
Learn more about WorldRemit
3. Currencies Direct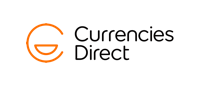 Currencies Direct is a UK based company that are especially good for larger international money transfers. If you're making a transfer of more than $30,000, they could be a good alternative to TransferWise. Currencies Direct don't have any transfer fees, unlike TransferWise and have excellent customer support.
They have offices spanning throughout Australia, the UK, Europe, the USA and South Africa.
They don't charge any direct fees or commissions.
Access to a dedicated account manager and excellent customer service.
Great exchange rates for transfers above $10,000.
Learn more about Currencies Direct
4. OFX
OFX have an easy to use website and app, much like TransferWise. So if you like doing everything online, they could be a good option. OFX have a large number of currencies they support and countries they can transfer between. This means they operate in most of the same countries that TransferWise do.
OFX support international money transfers from over 190 countries in more than 55 currencies. If you're making an online transfer, it is definitely worth looking at OFX as an alternative to TransferWise.
5. PayPal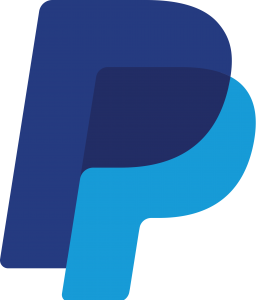 If you have an account, you may have considered making an international money transfer with PayPal. They are one of the world's most popular payment systems to purchase goods and pay for services. It is a convenient way to transfer money to people in the same country and internationally, if they also use PayPal.
If you're thinking of using PayPal as an alternative to TransferWise, it's important to keep a couple of things in mind. Firstly, the person you're sending money to must also have a PayPal account. Secondly, know that TransferWise will generally be cheaper than PayPal.
They are good for sending money within the same country, but can be expensive internationally.
Accept a variety of payment methods.
If you've used them before, the process is very straightforward.
Compare money transfer companies like TransferWise