7 Cheaper Money Transfer Alternatives to Western Union
Western Union is maybe the most well known name in money remittance. Just because they've been around the longest, doesn't mean they should be the company you use though. There are many alternatives to Western Union that can offer you a safe and fast transfer, while saving you some money!
Today, there are many companies like Western Union that are cheaper and more convenient. When it comes to making your next international money transfer, have a look at some of Western Union's competitors. We've got our top 5 similar companies listed below.
5 Similar Sites to Western Union
Below, we've listed 5 companies that are cheaper competitors to Western Union. We've taken their level of convenience, cost and security into consideration so you can decide who to use for your next international money transfer.
1. Remitly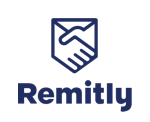 Western Union are good at sending money to countries in South America, Asia and Africa through their massive network of agents and physical locations.
Similarly, Remitly are excellent at sending money to these countries, but online via your computer or mobile app.
In many cases, they are far cheaper than Western Union, because they are online only. They don't have the extra costs of having to deal with physical locations. While this means their service offering may be more limited, their process of sending money online is so much easier.
Remitly offer to send your money "Express" which is faster, but comes with a higher fee or "Economy" which is cheaper, but can be slower
A very good option to send money online to South America, Asia or Africa
24/7 customer support online or over the phone
2. Revolut

Revolut is another excellent alternative to Western Union. We like them because their rates and fees are generally much lower. You can also make much larger transfers with them, if you need to. Revolut have an easy to use website and app but unlike Western Union, do not offer cash pick-up as an option.
Revolut specialises in multi-currency accounts and linked services like debit cards, savings vaults and kids accounts. You can also trade and exchange crypto currencies.
It's really easy to open an account, and you can get one in minutes
They have a ton of helpful digital services, even with the free plan
They provide the "Interbank" mid-market foreign exchange rate, which is the best you can get
3. Wise


Wise's mission to offer fair fees and continue to drive down costs means their pricing system is completely transparent. There's no bundling or hiding fees - the costs you pay are always shown upfront before you fund your Wise payment. If you need to receive, hold or exchange currencies often you could also benefit from the Wise multi-currency account for individuals and business customers. You'll always get the real exchange rate and can hold and handle 50+ currencies all in the same place.
Send payments overseas, or open a Wise multi-currency account to hold and exchange 50+ currencies and spend using a linked Wise debit card
Transparent pricing - no markups are added to the mid-market exchange rate, and all costs are clearly shown before you confirm any transaction
Modern approach to moving money internationally - Wise has its own payment network instead of relying on the outdated SWIFT network favored by bank
40% of transfers are instant, 80% are delivered within 24 hours
4. WorldRemit

Customers that have used Western Union are likely to feel comfortable using WorldRemit. The most important thing that Western Union and WorldRemit have in common is cash pick up. While WorldRemit don't offer it for every location they can transfer money to, it's worth checking. Often you will find the rates they off are better than Western Union's exchange rates.
It's also important to know what makes them different. You can make a higher transfer with WorldRemit. While Western have a transfer limit of $5,000 you can send up to $10,000 with WorldRemit, depending on the currency.
Very low fees and excellent exchange rates for transfers to India, the Philippines, Africa and South America.
Their website and app is easy to use and allows you to pay by credit or debit card.
Great alternative when you need cash pick-up.
Learn more about WorldRemit
5. Moneygram
MoneyGram is the second largest money transfer service in the world, after Western Union. Founded in 1940, you are likely to have seen their logo in one of your go-to stores such as 7/11, Walmart and the Post Office. With over 380,000 locations, MoneyGram is one of the few companies that offer in-person cash collection of money transfers.
Best Features
Send money quickly to family and friends around the globe
Fast and reliable money transfers
Easy and convenient – available 24/7
Learn more about Moneygram
6. PayPal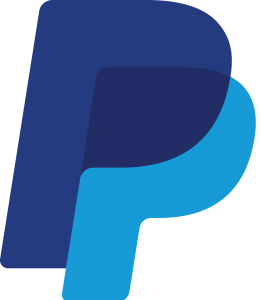 If you have an account, you may have considered making an international money transfer with PayPal. They are one of the world's most popular payment systems to purchase goods and pay for services. It is a convenient way to transfer money to people in the same country and internationally, if they also use PayPal.
If you're thinking of using PayPal as an alternative to Western Union, it's important to keep a couple of things in mind. PayPal doesn't offer cash pick up, and the person you're sending money to must also have a PayPal account. Finally, know that PayPal isn't necessarily cheaper than Western Union.
Compare international money transfer companies like Western Union
Your currency knowledge centre
The Best Ways to Send a Large Amount of Money Overseas
Need to find a quick way to send money on your phone? Discover out the 5 best apps to transfer money internationally in 2020. These apps are designed to make transferring money abroad easy and quick.
The Absolute Best 6 Money Transfer Services
Finding the best money transfer services in the US can be challenging. We reviewed over 30 banks and online money transfer companies to give your our list of the best service to send money overseas.
Need to know more about Wise (formerly known as TransferWise) for your international money transfers? We have a complete current review of the fees, where you can send money and how to pay with Wise.