Bank of America Business Account Review [2023]
Opening a new business is an exciting time. It's also exhausting, with so many different tasks and duties to make sure everything works as it should. Selecting the best business bank account for your needs will be one important early step to setting your business on the route to success.
This guide walks through the small business bank account options from Bank of America, and also offers a few traditional and online alternatives for you to research.
Bank of America business account pros and cons
How does the Bank of America business account work?
Bank of America international business account fees
BOA alternatives from traditional banks
BOA online business accounts alternatives
Bank of America business accounts at a glance
They were founded in 2011, headquarters are located in the UK and have grown exponentially to become one of the biggest names in international money transfers. They help more than 6 million people transfer over $5 million every month.
Providing low and transparent fees are part of the massive increase in their money transfers overseas. Their fees tend to be 8 times lower than banks like Wells, Chase and Bank of America. They offer super competitive exchange rates and all funds need to be received into a bank account.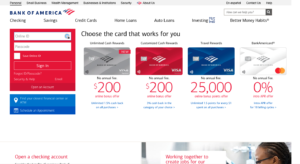 Bank of America (BoA) offers a couple of key business checking accounts for small business customers. These are:
Bank of America (BoA) Business Advantage Fundamentals Banking
Bank of America (BoA) Business Advantage Relationship Banking
We'll take a look in more detail at how the different BoA business accounts work, but as a starting point let's get a quick snapshot of the fee structures, so you can get a feel for which may suit your business.
Bank of America business account pros and cons:
Bank of America has created business bank accounts at 2 different levels to help you choose the one which suits your company. If you're still debating whether or not BoA is right for your business, read on for some alternatives - and check out this handy list of pros and cons to help you decide.
Well known bank with an extensive branch and ATM network

Accounts come with online and mobile banking options as well as face to face branch services

Relatively high levels of cash deposits included in monthly account fees

Many electronic transactions are free
Monthly fees apply unless you can qualify to waive the costs

Transaction fees are not necessarily the cheapest out there - check the costs of transactions you need to make regularly

Some fees are not available online - such as international wire costs - you'll need to log in, call or visit a branch to check the price for your transaction
How does the Bank of America business account work?
You may be able to open your BoA business bank account online, by phone or in person, depending on the circumstances. To apply you'll have to be the owner of the business, or an employee who is designated to make the application on behalf of the owner.
At the time you start your application you'll also be offered the opportunity to open additional business bank accounts to manage some funds separately to others, a business savings account or a business credit card. That means you could get all the services you need for your business at the same time from BoA.
What do I need to open a BoA business account?
You'll usually need the following to open your business bank account with Bank of America:
Your own ID documents, address and other personal information

Your business tax ID information

Business formation date

Location of legal business formation and primary business operation 

Legal business name and DBA (

doing business as

) name, if applicable

Social Security number and date of birth for everyone on the application - this must include any owners with 25% of more ownership of the business
Bank of America international business account fees
If you'll be dealing with international suppliers, customers or employees - or you need to travel for work - you'll need to know the costs involved with international business transactions. Here are some important details.
Bank of America international ATM costs
Making a withdrawal from an ATM overseas with your Bank of America debit card will cost 5 USD plus a 3% international transaction fee. If you get a business credit card you can also expect to pay cash advance fees when you use it to make cash withdrawals at home or abroad.
Bank of America foreign transaction fee
Any transactions which don't use USD will come with a 3% fee. That includes foreign ATM withdrawals, spending with retailers when you're abroad, or shopping online with international ecommerce sites.
Bank of America international wire fee
The international wire fees for Bank of America business accounts aren't available online. You'll need to contact the BoA team to learn more about the costs. Remember to check the transfer fee, the exchange rate being used, and also any third party fees which may apply, as these can all push up the overall costs of your payment. 
Bank of America does make it clear in the terms and conditions document for their business accounts, that there is a markup on the exchange rate used whenever you send an international payment. This can mean you pay more than you expect when you compare the costs to the exchange rate you find on Google or with a currency converter.
Bank of America business account alternatives from traditional banks:
Choosing the best business bank account will probably require a bit of research. Check out the offers from Bank of America, and then compare with some other traditional and modern online alternatives. Here are a few of the traditional business bank accounts you might consider: 
Chase
Check out the Chase Business Complete Banking, which has a 15 USD/month fee, the Chase Performance Business Checking account at 30 USD/month or the more advanced Chase Platinum Business Checking account for 95 USD/month. Fees can be waived by meeting minimum balance or spending requirements.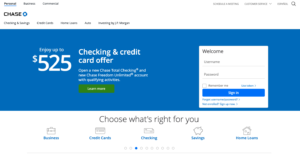 US Bank
US Bank has Silver, Gold and Platinum business checking accounts, for small, growing or mature businesses. Silver accounts have no monthly fees but limited free transactions, while the more advanced accounts come with a waivable monthly fee of up to 30 USD, and up to 500 free transactions a month.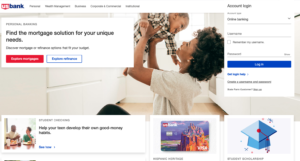 Citibank
There are 4 Citibank business bank accounts available for small businesses, with monthly fees of 15 USD to 24 USD, and low minimum opening deposits of just 1 USD. Each account has different free transaction levels, features and fees, to suit different business types and stages.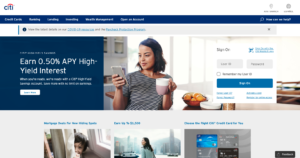 LendingClub
LendingClub offers 4 different business operating accounts, as well as saving solutions, lending and financing products. Check out the different account features and fees online to see if they may suit your specific situation.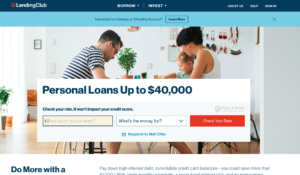 Online business accounts alternatives
Depending on your business type, the best business account for you may not be with a bank at all. Online business accounts offer flexibility and  24/7 service, and often come with lower fees than traditional banks.
In particular, if you're making frequent international transactions or need to travel for work, an online business account can be a smart option as it's possible to access better exchange rates and lower fees if you pick a specialist account. Different providers have different account types, but in all cases you'll be able to manage your money online or in an app, send international payments and maybe even get some business friendly perks like integration with online accounting services.
Here are a few to check out.

Wise
Open a Wise online business account for international transfers which are 19x cheaper than PayPal and 6x cheaper than traditional banks. This multi-currency account lets you hold 54 currencies, open receiving accounts in 10 currencies, and send payments to 80+ countries around the world. Wise accounts can be integrated with Xero accounting software for convenience. There's a 31 USD one off opening fee, and then you're good to go with no monthly costs and no minimum balance requirements.
Want to learn more about Wise? Click here for our full review.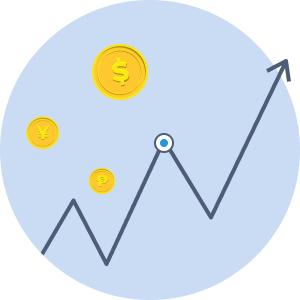 WorldRemit
WorldRemit is another online international payment provider to consider if you need to make cross border payments. Check out the options, features and fees for your payment by heading to the WorldRemit website and modeling the transfer online. You'll immediately see the fees and exchange rate which will apply so you can decide if it's right for you.
Want to learn more about WorldRemit? Click here for our full review.

TorFX
Open a TorFX business account online or by phone to access currency solutions, international transfers and business funding. You can also get a business health check to see where you may want to make adjustments to improve your profitability.
As soon as you have to make or receive business payments, you need a business account to keep your personal and company finances separate. Bank of America has a couple of smart options for new business owners - but it's well worth comparing the accounts on the market from other traditional banks, and a few online providers too. Find the account that suits your business now - and will grow with you in future - and you can relax in the knowledge that you're getting a good deal on every transaction.
Compare international money transfer companies
Your currency knowledge centre
Both Wise and CurrencyFair provide peer to peer (P2P) international money exchanges, so find out how they compare against each other. Discover what makes them different and why it's important.
The Absolute Best 6 Money Transfer Services this Year
We reviewed over 30 banks and online money transfer companies to give your our list of the best service to send money overseas.
Like Wise and keen to find their competition? Find out 5 companies similar to Wise in our easy to read guide. Learn which money transfer companies are great for large amounts and which are better for instant or cash pick ups.