What is the Best US Bank to Transfer Money Internationally?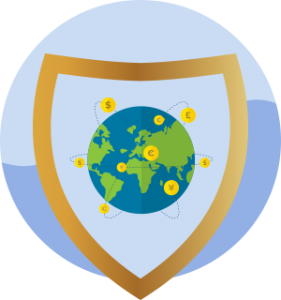 If you want to send money overseas through a bank, you've got a few choices on the fastest and cheapest ways to get your cash where it needs to go. We don't normally recommend using a U.S. bank for an international wire transfer and with good reason. Banks are among the most expensive ways to send money overseas, both in terms of their fees and the exchange rates they offer. In most cases, you're better off comparing rates and fees and choosing a competitive, specialist currency provider.
But sometimes you need the convenience of using a bank to make an international transfer and if you look around, you can find U.S. banks that provide a good service at a reasonable fee. We've done the research, and we're happy to share how much the big U.S. banks charge and what you can expect.
Looking for the best U.S. bank for an international wire transfer?
Citibank. They have the lowest fee for sending money internationally through their website at $17.5 per transfer*.
Chase at $40 per transfer*
Bank of America at $45 per transfer*
Wells Fargo at $45 per transfer*
*These outbound wire transfer fees do not take into account the exchange rates charged by the banks, although research by Wise shows that Citibank do offer better exchange rates than other banks.
Why you might choose a U.S. bank instead of a specialist money transfer provider
There are some good reasons to choose to send money through your bank, rather than a specialist provider. They include:
You already trust your bank with your money: Although specialist providers do follow strong security rules to keep your money safe, many consumers like the safety that their bank provides.
You don't want to open up an account with a money transfer provider: It can take a whole to create an account and send money with a specialist provider. If you want to send money right now, your bank is always available.
You don't have the necessary identification documents at hand: Most specialist money providers will need you to upload some proof of identity documents. If you don't have them, then your bank is an alternative.
Let's look into the fees for making an international money transfer through a U.S. bank.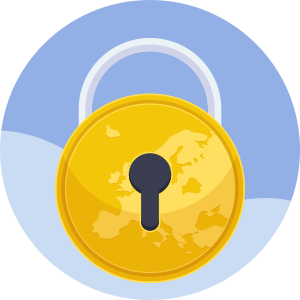 Fees you can expect when making an international money transfer with a U.S. bank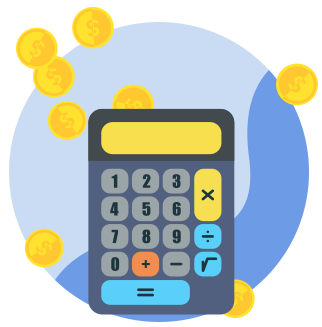 U.S. banks will charge you in several different ways for an international wire transfer:
Bank sending fee: The bank will charge a fixed fee for each international money transfer that you make. This fee can vary depending on the type of account you have, how you're making the transfer and some other factors.
Exchange rate markup fee: A U.S. bank typically offers a worse exchange rate than the base exchange rate, often between two and four percent worse than you might get elsewhere. This is a hidden fee as the bank pockets the difference.
Correspondent bank fee: The complexity of the international money transfer system, often means your money will need to pass through one or more intermediary, correspondent banks. Each of those banks will likely charge an additional fee on your money transfer.
Receiving bank fee: Finally, the beneficiary's bank will probably charge a fee for them to receive the money into their account.
All of these fees do add up and can mean the beneficiary ends up receiving quite a bit less than you sent them. When we're comparing fees below, we've only included the bank sending fees, as most U.S. banks don't share the exchange rates they use and the correspondent and receiving bank fees vary so much.
International Wire Transfer Fees for the Big U.S. Banks
Here's how much the larger US banks - Citibank, Chase, Bank of America, Wells Fargo, and US Bank - charge to send an international wire transfer.
Through the Citibank website: $35 for all transfers
In a Citibank branch or over the telephone: $45 for all transfers
Through the Chase website: $40 in USD, $45 in a different currency
In a Chase branch or over the telephone: $50 for all transfers
Through the Bank of America website: $45 in USD, $35 in a different currency
Through the Wells Fargo website: $40 to $45 in USD, $30 to $35 in a different currency
Through the US Bank website: $50 for all transfers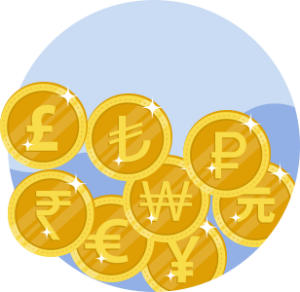 How to keep your transfer fees down when using a U.S. bank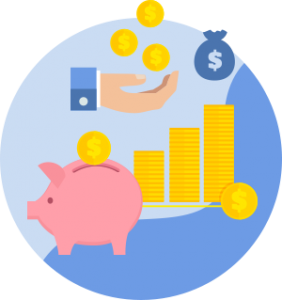 Some tips on how you could keep your costs down:
Always make an international transfer through the secure banking portal on your bank's website. For most banks, it's less expensive to make a transfer online than to do it over the phone or through visiting a branch.
The wire transfer sending fee charged by your bank is a fixed fee, charged each time you make a transfer. So, if you're sending $1,000 through Citibank, that $35 is 3.5 percent of the fee, whereas if you're sending $10,000 it's only 0.35 percent.
If you can, use a specialist currency exchange provider. Compare money transfer services and get the best deal for your money transfer.
Your currency knowledge centre
3 Smart Ways to Avoid Bank International Wire Transfer Fees
Doing an international money transfer with your bank can cost you a lot more than its worth. By the end of this article, you'll find out how to transfer funds internationally without paying too much.
Should You Use Wise to Wire Money Overseas?
Our biggest, most comprehensive look at Wise (formerly known as TransferWise), one of the most popular money transfer companies in the world. All the information you need to make the right decision.
How to Easily Receive Money from Overseas
There are 3 main ways most people receive money from overseas. Find out the most common fees, exchange rates and money traps to avoid.