Looking for the best Credit Unions for small business? Read this full guide [2022]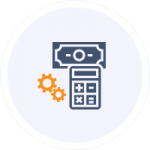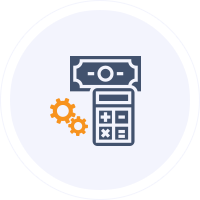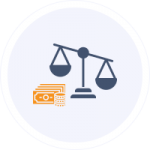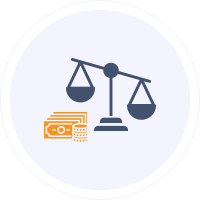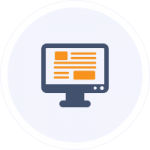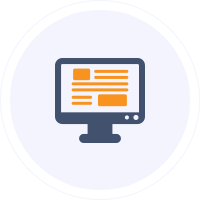 Getting a business account is one of the first things you'll need to do once you set up your company, register as a sole proprietor, or start working freelance. Having a separate account from your personal bank account simply makes it easier to track your company finances, create essential business reports and file taxes. It also makes it far easier to be sure you're on track to achieve your business goals.
Business accounts are available from regular banks, online alternative providers, and also credit unions. This guide walks through some top picks for credit union business checking accounts in 2022.
A credit union is a member-owned not for profit financial institution. Many of the products and services available from credit unions mirror those you can get from a traditional bank. But because the ownership structure is different, credit unions may have lower fees, better rates and offer customers more say about the future of the organization. 
Requirements for getting a Credit Union business account
One major difference between regular banks and credit unions is that you'll have to become a member of a credit union. This is different to simply fulfilling eligibility requirements and signing up for an account in a traditional bank. Instead, credit unions have their own requirements for members, which can be more or less strict. 
You'll see some of the common membership requirements in the credit union options we have laid out below - these often involve:
Membership based on having a family or household member who is already a customer

Membership based on where you live, work, study or volunteer

Membership based on association with another organization or group

Membership based on making a donation to a good cause related to the credit union
Before you start your credit union business account application you'll need to check out the membership rules for your preferred provider.
5 best credit unions for a business account
Let's get into some detail, with credit union business account options which may suit your needs.
Navy Federal Credit Union
Founded in 1933, Navy Federal Credit Union is open to applicants who are tied to the armed forces, DoD or National Guard. You can also apply if a member of your household has links to these organizations.
Key features:
3x cheaper

than some regular banks

Hold 54 currencies and send to 80+, get your own local bank details in 10 currencies for fee free payments

Linked debit card for spending and ATM withdrawals around the world
Navy Federal Credit Union business account features
You'll find a few business solutions on offer from Navy Federal Credit Union, including business checking and savings accounts.
Business checking accounts come with different features and fees, but all have access to digital banking, debit cards and free starter checks.
You can choose from:
Business Checking Account which is aimed at new companies
Business Plus Checking Account for growing businesses
Business Premium Checking Account for mature businesses
Navy Federal Credit Union business account fees
Picking a business account which comes with low fixed fees and reasonable costs for the transactions you make frequently can mean your business grows faster. Here are the key costs associated with the Navy Credit Union business accounts. Get full details online.
America First Credit Union
America First Credit Union is the 6th largest in the US. Founded back in 1939, you can become a member if you have personal or family links to geographic areas in Utah and Nevada - check online for a detailed map of the areas served.
America First Credit Union business account features
American First Credit Union has 3 tiers of business checking accounts as well as an account aimed at non-profit organizations. Choose from the Basic, Premier or High Yield account, depending on your business priorities. You can also apply for business savings accounts, credit cards, loans and a range of connected business services
America First Credit Union business account fees
Before you choose a business account you'll want to check out all the fees and transaction limits which may apply. Here's what you need to know.
Alliant Credit Union
Alliant Credit Union has around 11,000 current members. It's a closed field of membership credit union, which means you have to have a connection through a family member or employer to join. Check out the full list of employers which are eligible for membership online.
Alliant Credit Union business account features
Alliant Credit Union business checking accounts have no minimum balance, discounted checks, a linked debit card and online banking services. Accounts are interest bearing and you can make deposits in person, by mail, through payroll deductions or as a direct deposit.
Alliant Credit Union business account fees
Alliant Credit Union business account fees are not published online. To open an account and learn more about the terms and conditions you'll need to check if you fulfil the eligibility requirements, and then get in touch with Alliant either through a branch location or by calling the service team.
First Tech Credit Union
Based in California, and with a 70 year history, First Tech Credit Union offers a broad range of ways to become a member. Join if you or a family member are already customers, based on your employer, or if you live in Lane County Oregon. And if you're not sure whether or not you're eligible to join, you can also call to check available options.
First Tech Credit Union business account features
Choose between the Simple Business Checking account, Business Instant Access account and the Business Dividend Checking account. The dividend account earns dividends based on tiered rates - and all accounts have free online and mobile banking options, as well as linked debit cards. 
First Tech Credit Union business account fees
To help you figure out if the First Tech Credit Union accounts are right for you, let's look at some key costs. The full details for each account are available online.
Blue Federal Credit Union
Blue Federal Credit Union is open to members through a range of routes. You can join if a family member is already a customer, based on your employer, or simply by making a 10 USD deposit which is used to both set up an account for you, and to contribute to the Blue Foundation.
Blue Federal Credit Union business account features
There are 2 business checking accounts available from Blue Federal Credit Union, as well as savings account options and related services. Choose from the Basic Business Checking account and the Business Plus Checking account depending on your specific needs. While the basic account suits small businesses and freelancers who don't need to make large volumes of transactions, the Business Plus option is aimed at more advanced and mature companies.
Blue Federal Credit Union business account fees
Not all fee information is available online, which means you'll need to call to check whether transaction fees which may apply to your Blue Federal Credit Union account are good value for you. Here are the key fixed costs to know about: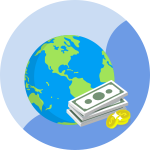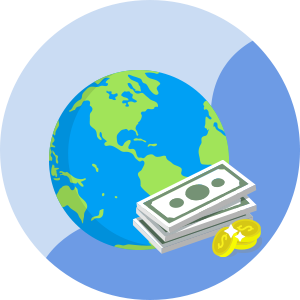 Is a credit union better than a bank for my business?
Whether a credit union or bank business account is best for you will depend on your business type and stage. Credit unions often come with cheaper fees and better interest rates compared to large banking brands. You'll also be able to access most basic banking services a newer or smaller business could need.
That said, with a credit union you might not get the full range of services you could from a well known global bank, and the online and mobile solutions may not be as advanced. Credit unions don't usually have as many branches as regular banks, either, so if you value face to face service, you may prefer to stick with a traditional bank instead. Do your research and weigh up the pros and cons of each option to help you decide.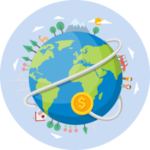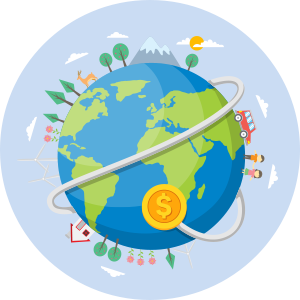 How to choose a credit union for a business account
Before you can get a credit union business account you'll need to qualify for membership - checking out your eligibility for credit union business accounts will probably be your first priority so you know your options. Then, compare the accounts available to look at things like:
Branch locations and ease of use of mobile and online account services

Any regular fees and how you may be able to waive them

Transaction limits and fees

Costs for more sophisticated services like international wires

Customer service reviews to see what support you can expect in the long run
While getting an account for your business is pretty much essential, it's not mandatory to pick a product from a regular bank. A credit union may suit you better, particularly if you have a new company and are looking first and foremost to cut the costs of day to day local business transactions. Use this guide to kickstart your research and find the right business account to help your company flourish.