Top 5 Prepaid Debit Cards in 2023
Prepaid debit cards are a must-have for anyone looking to spend money internationally.
Whatever you need it for, we've drawn up a list of the best prepaid debit cards available in the USA in 2023:
Wise
Netspend
Revolut
Serve Card (by Amex)
Chime
Wise - best all-round prepaid card
Hold and exchange 40+ currencies with the mid-market exchange rate and no hidden fees
Autoconvert feature means you can wait for the best exchange rate before converting your USD to other currencies
Send payments to 70+ countries and get paid easily from 30+ countries with a Wise account
Find out more about the Wise card.
Netspend - best for depositing cash and checks
130,000+ physical reload locations, plus options to add funds electronically
Earn cash back and rewards on spending
Some cards offer a purchase cushion of up to $10 if you run low on funds in your account
Find out more about the Netspend card.
Revolut - best exchange rate
Hold 25+ currencies, and exchange with the mid-market rate up to your plan limits
No-fees applied to ATM withdrawals at 55,000+ in network ATMs
10 no-fee international transfers per month
Find out more about the Revolut Card.
Serve - best for instant pick-up
Get your card online or pick up at a participating retailer for no mailing delays
Top up at a physical location or using a digital method if you'd prefer
Different card plans which have their own features and fees, some including cash back options
Find out more about the Serve card.
Chime - best for low foreign transaction fees
No monthly fee, and no foreign transaction fee when you spend with your Chime card overseas
Fee free ATM withdrawals at 60,000+ locations
Checking, saving and credit building account options also available
Find out more about the Chime card.
What is a prepaid debit card?
A prepaid debit card can be used for spending and withdrawals, much like a regular debit card would be.
However, in most cases, a prepaid card is linked to an account you can't overdraw - so there's no risk of extra fees if you run short of funds.
International prepaid debit cards can be used to spend in foreign currencies - and often come with extra perks, lower international costs or better exchange rates.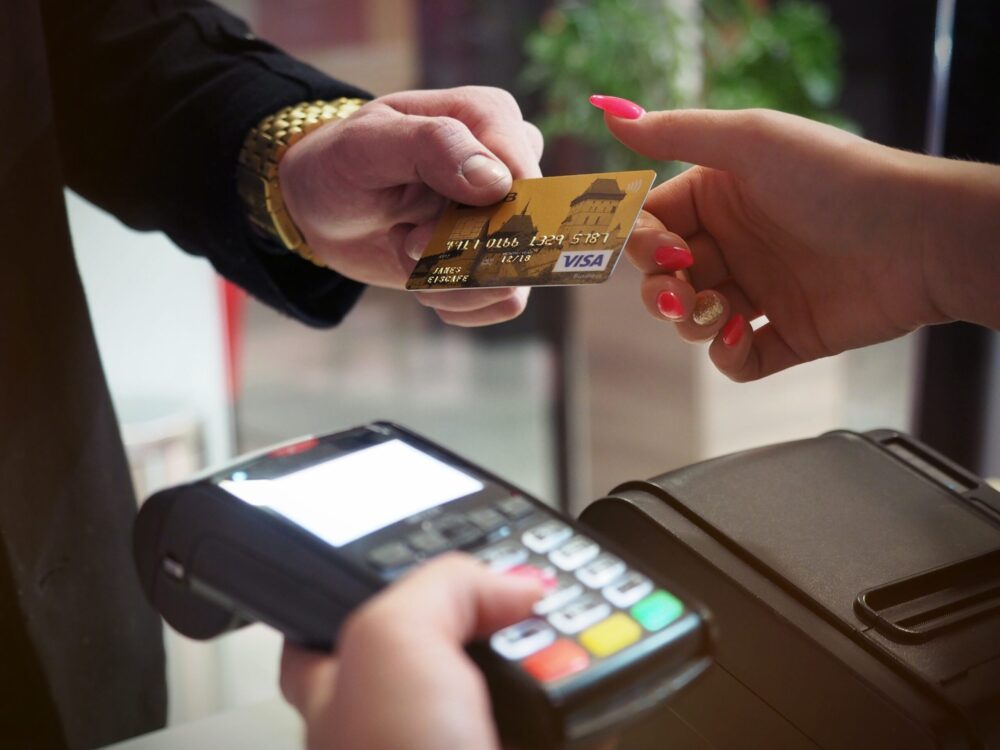 How do I get a prepaid debit card?
The process to sign up for a prepaid travel card varies by provider, but usually you can choose:
To apply online and have your card delivered to your home address
To pick up a card in a physical location and complete verification there
In most cases you'll have to show or upload proof of your identity for verification, and then load an initial amount onto the card. The good news is that it's usually more straightforward to sign up for a prepaid card than a credit card as there are no credit checks to complete.
Fees and charges
The costs associated with an international prepaid debit card can vary widely based on the provider and card you pick. Have a look at your card's terms and conditions, and cardholder agreement document to make sure you're familiar with all the fees, which can include:
Monthly maintenance fees
Cash and check reload fees
Transaction fees
Foreign exchange fees
ATM withdrawal fees
ATM inquiry fees
Inactivity fees
Replacement card fees
Check out the Wise card, Chime card, or a standard Revolut account and card if you're interested in prepaid international debit cards with no ongoing fees and options for currency exchange with no foreign transaction fee.
Are prepaid travel cards safe?
Prepaid travel cards are usually considered safe to use as long as you take normal security precautions - like keeping your account details and card PIN secret.
If your prepaid travel card is stolen you'll usually be able to freeze or cancel it in an app - and it's not linked to your main bank account, which can also offer peace of mind. Some providers like Revolut also offer "disposable" virtual cards which can add an extra layer of security when spending with new merchants.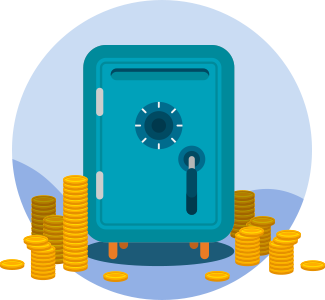 How are deposits on prepaid debit cards protected?
In the US, most reputable prepaid debit card providers offer customers protection under the FDIC insurance scheme, either through their own banking licenses and FDIC membership, or through working with partner banks which are themselves FDIC insured.
If your funds are held by a provider which offers FDIC insurance your funds are usually protected up to $250,000. All of the providers we picked out above do offer customer protections either through safeguarding funds by placing customer money with partner banks, which have FDIC protections in place.
Loading money on to a prepaid debit card
How you add funds to your international prepaid card can vary depending on the details of the card. You'll usually be able to choose from one or more of the following options:
Have direct deposit payments - such as your salary or government benefits deposited to your account
Transfer in money yourself from a checking account
Add money in cash or checks at a physical location - some cards also let you add checks electronically with your phone
Prepaid debit cards: best MasterCard alternatives
Most of the cards we've looked at so far are issued on the Visa network. Visa is one of the card networks with the broadest global coverage - and most merchants and ATMs which offer Visa also allow Mastercard transactions.
It's useful to have cards on several different networks, just in case there's a problem with one card or network. Some networks which are commonly used here in the US aren't as popular in some other regions - such as Discover and American Express. That makes it handy to carry one or more Visa or Mastercard card options alongside your normal cards if they're on these networks.
In case you'd rather have a Mastercard, we've picked out a few top Mastercard prepaid international debit cards as well:
Monzo - best overall
Range of account functions, to support budgeting, saving and more
No foreign transaction fees, no ATM fees, no monthly maintenance fees
Cards are Apple Pay and Google Pay compatible
Find out more about the Monzo card.
Add money from your bank, by direct deposit or in person at a physical location
Earn cash back and rewards with PayPal partner merchants
4% foreign transaction fee applies to international spending
Learn more about the PayPal prepaid card.
Ally Bank card - best for everyday use
FDIC insured with broad range of services including savings, investments and IRA plans
Manage your money on the move with easy online and mobile banking
International fees, including a foreign transaction fee when making ATM withdrawals, may apply
Learn more about Ally Bank.
Frequently Asked Questions
Which is the best prepaid debit card for use abroad?
There's no single best prepaid debit card. It'll depend on what's important to you, and how you'll use the card once you have it.
For example, if you're looking for a card with the Google exchange rate with no markup you might want to take a look at Wise. If being able to add funds at a physical location is most important , check out Netspend instead.
There are lots of providers out there - so you'll  be able to find the best prepaid travel card for you with a bit of research.
Are prepaid debit cards anonymous?
Prepaid debit cards are still covered by similar financial rules to banks - both here and internationally. That means you'll usually be asked to show ID when you get a card, for verification.
All of the cards we have profiled here require customers to provide ID to comply with financial legislation, and to keep customers and their money safe. That means they're not truly anonymous - even though they're not linked usually to your normal bank account in any way.
Are prepaid debit cards worth it?
Prepaid debit cards are more secure and convenient than carrying lots of foreign currency cash. And if you pick the right provider for your needs you could also find you get a better exchange rate and lower overall costs for your international spending.