How to Open a Business Bank Account in Canada - A Full Guide [2023]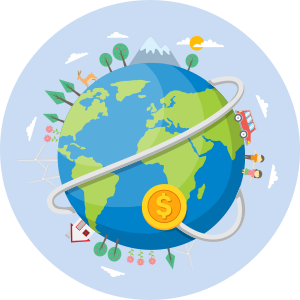 If you've opened - or are planning on opening a business in Canada, you need a business bank account to keep your personal and company finances separate. This makes it easier to manage your accounts, analyze your profits, and file your taxes.
The right business account for you depends on your situation - including whether you're in Canada already or not, the type of business you run, and how you intend to grow your company in future. This guide covers some key considerations, including a look at the providers to check out when it's time to decide which one's for you.
Can I open a business account in Canada as a non-resident?
There's no legal barrier to opening a business account in Canada as a non-resident. However, banks set their own eligibility requirements, which in practise means your options might be limited if you aren't a resident, and don't intend to become one any time soon.
If you're non-resident at the moment, but are moving to Canada in future, it's good to know that some banks have a newcomers to Canada service, which is designed to help immigrants - including incoming entrepreneurs - get their finances in order. This may be an option if you're looking for a traditional bank account prior to your move. You can also opt for an online multi currency account for your business, which you could open more or less wherever you're based, and operate across US and Canadian dollars, as well as a range of other currencies, to help your business have global reach.
One last option if you're a non-resident but already have a business in the US - check whether your current bank operates in Canada, or has partner banks in Canada. Many global banking brands operate across the border - if you already bank with one of them, this may make it easier to transfer your account when you're ready.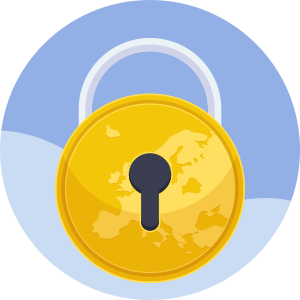 Can I open a business account online in Canada?
Some traditional banks do allow you to open a business account online in Canada - however, you may be restricted in which accounts you can select, and the services you can access may be limited. Some banks will require you to open a personal account with them prior to applying for a business account online.
If opening an account online is your priority, you may be better off choosing a fintech alternative to a traditional bank account. We'll cover some options in a moment. As these business accounts are operated entirely online, you can get your account opened digitally, and manage your money via a website or app.
What's the process of opening a business bank account in Canada?
The exact process you need to follow depends on your chosen bank and the exact account you want - as well as whether you're intending to move to Canada or not.
There are several different models for opening bank accounts - some accounts can be opened entirely online, by submitting your paperwork digitally. Others - like the Royal Bank of Canada - may allow you to get started opening a personal account online before you get to the country, but you'll need to call or visit a branch to open a business account in Canada. Check out the options available to you based on your personal situation and the provider you've chosen.
What documents do you need to open a Canadian business bank account?
In most cases, whether you're applying in person or online, you'll need to provide a similar set of details and paperwork:
Details of the owner

, applicant and/or signatories to the account, including name, nationality, birth date and address

Personal identification

for the

business owner

- directors and major shareholders may also need to provide this, based on the entity type

Details of the business

including trading name, address, type, profit figures or forecasts

Your

business documentation

, based on entity type - business licenses, registration numbers, partnership agreements or articles of incorporation for example
Most banks have a checklist online showing the documents required by entity type, which makes it much easier to see what's expected of you. As well as the paperwork, you may also need to hand over a minimum opening deposit amount to get your account up and running. Check the details for your account before you get started.
What are the other requirements to open a Canada business bank account?
Each bank sets their own standards for eligibility, but it's normal to have to be 18 years old or older, with a fully registered business which meets a bank's acceptable use policy.
Fees to open a business bank account in Canada
Before you choose a bank account you'll need to check out all the fees and charges you'll need to pay - read the small print carefully and don't expect charges to be the same as those you're used to.
You can usually find an account which doesn't charge you an opening fee. In fact, some banks will even offer perks to new account holders, to entice you their way. That doesn't mean there are no fees to worry about though. Read the full terms and conditions and look out for minimum opening balance requirements, service or fall below fees, transaction costs and early closure penalties in particular.
Best providers that offer business bank accounts in Canada
Get a professional accountant to support your administration and allow you to focus on what you're best at - pleasing customers and growing your business. Your local Chamber of Commerce may be able to put you in touch with accountants in your area. Or, take a look at the Ordre des Experts Comptables (OEC) which is the professional body for accountants in France.
Traditional banks aren't your only business account option in Canada. You can also choose a fintech company or online bank which offers business accounts for online and mobile use. These accounts are usually as secure as a regular bank account would be, but can have lower fees and more flexibility in terms of how you manage your account.
Fintech business accounts - Pros
Accounts on the market include some with no monthly charge - or others with various plan options to suit your needs

No need to wait in line in a bank branch to transact - do it from your phone

Online business accounts are designed with modern businesses in mind, with features like accounting integration and smart ways to analyze your finances
Fintech business accounts - Cons:
The choice of account options isn't as wide as with traditional banks

You won't get face to face customer service or support

Typically these are newer providers which are less well known than the big high street banks
Let's take a look at a few specific fintech business account providers as an example.
OFX
With OFX you can open a global currency account which is set up for small businesses, medium business or online sellers. Send money to contractors, suppliers and staff in many countries around the world, online. To get started, complete the application online and wait for a call back from the OFX service team.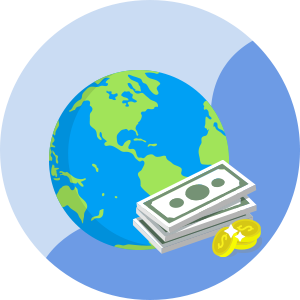 Wise business account
Wise multi-currency business accounts are a smart option if you want to open your account before you go to Canada, and continue to send, receive and manage multiple currencies. Accounts have no minimum balance requirement and no monthly service charge. Hold 40+ currencies and switch between them using the mid-market exchange rate and just a low, transparent fee. You'll also get business friendly perks like batch payment solutions and Xero integration.
WorldRemit business account
You may have heard of WorldRemit for personal payments and transfers, but did you know you can also use this service for business payments. If you don't require a full business account right now, but do need to send money internationally, WorldRemit could be worth looking at. Send a payment more or less anywhere in the world, aside from a few restricted countries, direct to a bank account, or in some cases for cash collection.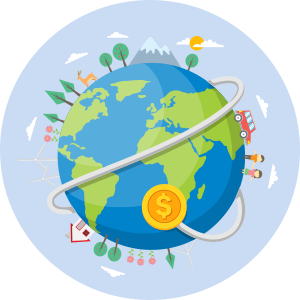 Payoneer
Payoneer has specialist account functionalities which work well for people managing multiple currencies, or receiving payments from e-commerce platforms. You can get paid into your Payoneer account and then send money to settle invoices or withdraw to your regular bank account if you'd rather.
The obvious place to start is with traditional banks - high street names and often global or regional companies. Most retail banks have business account options, including some for smaller businesses and startups, and more complex products for advanced businesses and big corporations. Start your search with some of the biggest banks in Canada, including:
Bank of Montreal

Bank of Nova Scotia

Royal Bank of Canada

TD Canada
Traditional business bank accounts in Canada - Pros
Get all the financial support your business needs under one roof

You may be able to open a joint CAD/USD account for convenience

If you plan on depositing cash regularly a bank with branches near you is handy
Traditional business bank accounts - Cons:
Accounts may have monthly service fees or minimum balance requirements

Some transactions may require a trip to a branch - taking time out of your day

Eligibility requirements are likely - check these out before applying
The only way to really know which traditional bank will work for you is by browsing and comparing some account options.
Canada is a great place to expand or launch your business, with a relatively similar market, shared language and ease of access. As soon as you're trading you need a business bank account - getting this sorted early just means one less thing on your long to do list! Use this guide to get your research started, and make sure you check out a good selection of both traditional and modern business accounts to pick the one that suits your company best.
If you're looking to open a personal account in Canada, you can check our guide: How to open a bank account in Canada from USA
Your currency knowledge centre
Best International Money Transfer for Businesses?
Looking for the Best International Money Transfer for Businesses? Here's 6 of them.
Should You Use Wise to Wire Money Overseas?
Our biggest, most comprehensive look at one of the most popular money transfer companies in the world. All the information you need to make the right decision.
International Money Transfer Comparison and Reviews
Doing an international money transfer with your bank can cost you a lot more than its worth. By the end of this article, you'll find out how to transfer funds internationally without paying too much.