Citibank Business Account: Fees and Alternatives
As one of the largest banks in the US, Citibank is a natural place to look for your new business bank account. This guide walks through the Citibank business account options, features and fees - and also highlights a few alternatives to make it easier to research and compare accounts to find the best one for you.
Citibank business account at a glance
Citi has several different business bank accounts to choose from:
Citibusiness Streamlined Checking Account
Citibusiness Flexible Checking Account
Citibusiness Analyzed Checking Account
Citibusiness Interest Checking Account
All of the accounts include online and mobile banking, account alerts, bill pay and debit cards. However, there are different features and fees of each account to make them suited to different customer and business profiles. Here's what you need to know.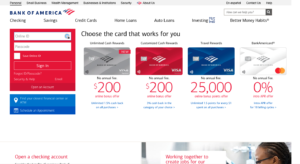 Citibank business account pros and cons:
We'll take a look at a few other traditional and alternative business accounts in a moment to help you decide if the Citibusiness range of account products is right for you. Here are a few pros and cons to consider when you make your decision.
Well known bank with several different business account tiers to suit different customers

Choose an account which has sufficient free transactions to avoid some of the potential additional fees

3 of the 4 business accounts have monthly fees which can be waived by meeting a minimum balance requirement
You can only open an account by visiting a branch - no online option

Not all account options are available in all states - check the details for your area carefully

No free accounts are available so you'll have to tie up funds in a minimum balance to avoid monthly fees
How does the Citibank business account work?
You can only open a Citibank business account by visiting a branch to talk to a service advisor. You can find the most convenient location for you by using the Citibank location finder tool online - and you'll also be able to double check all the documents you need to take along online, too.
What do I need to open a Citibank business account?
The exact documentation you need to take along to your Citibank meeting to open your new business account may vary based on the account type you select, and the state you're in. Check all the details before you head out to avoid unnecessary delays. To give an idea, here's what you'll usually need:
All applicants need a government issued form of ID document

Business formation documents which vary according to the business entity type you have

Information about the business including full name, activities, employee numbers and tax identification details

Personal information and SSN for all individuals associated with the business.
Associated individuals include:
Anyone authorized to sign on the account once open

Anyone owning 10% or more of the business

All Owners of a Personal Investment Company or Business Trust

Anyone with a significant responsibility for managing the business
Citibank international business account fees
If you expect to grow your business internationally - either with customers from overseas, or by working with suppliers based outside of the US, you'll want to know how much it costs to send and receive money across borders with Citibank. Here are the details:
Citibank business account alternatives from traditional banks:
Most major banks in the US offer small business banking solutions, so you have plenty of options available to you if you're not completely sold on the Citibank business account. Even if you love the options available from Citi, comparing a few business bank accounts makes sense - to make sure you're getting the best possible deal for your business. Here are a few options to consider.
Chase
Chase has several different account options for businesses at different stages - first there's the Business Complete Banking account, which has a 15 USD/month fee to suit newer businesses. More established companies may choose the Chase Performance Business Checking account at 30 USD/month with more features - or the Chase Platinum Business Checking account for 95 USD/month.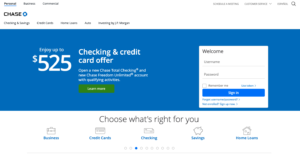 US Bank
Take a look at US Bank's Silver, Gold and Platinum business checking accounts. With varied fees and different levels of free transactions, these accounts are aimed at small, growing or mature businesses. If you're just starting out, the Silver account may suit you, with no monthly fees but limited free transactions. Gold and Platinum accounts are more advanced but with a waivable monthly fee of up to 30 USD, in exchange for up to 500 free transactions a month.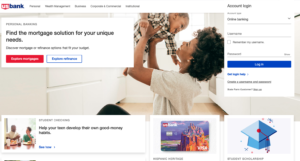 Bank of America
Bank of America customers can choose from business bank accounts at 2 different levels. Pick the one which suits your company from the Bank of America Business Advantage Fundamentals Banking which has a fee of 16 USD/month, or the 
Bank of America Business Advantage Relationship Banking at 29.95 USD/month.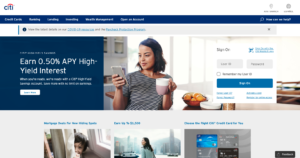 LendingClub
LendingClub offers 4 different business operating accounts - Tailored Checking, Relationship Checking, Account Analysis Checking and Interest Checking. You can also get saving solutions, lending and financing products which might mean you can find everything your business needs to grow in one place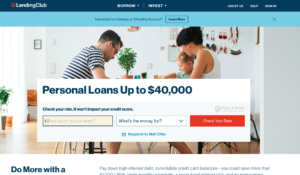 Online business account alternatives
Having a business account is essential to make sure you're protecting and separating your business and personal finances. However, it's not necessary for that account to come from a traditional bank if you don't want it to. Check out instead the range of online business accounts which can be more flexible and allow you to transact 24/7 without visiting a branch.
We'll highlight a few specialist accounts here which really come into their own if you have global aspirations for your company. If you'll be sending or receiving international payments, connecting with customers, clients, suppliers or staff overseas, or want to travel for work, these accounts can help you save on fees.

Wise
Wise online business accounts let you hold 54 currencies and offer international transfers which can be 19x cheaper than PayPal and 6x cheaper than traditional banks. All currency exchange uses the real mid-market exchange rate and low, transparent fees. Open your Wise multi-currency account online to get receiving accounts in 10 currencies, and send payments to 80+ countries around the world. There's a 31 USD one off opening fee, but no monthly costs, no minimum balance requirements, and no hidden fees.
Want to learn more about Wise? Click here for our full review.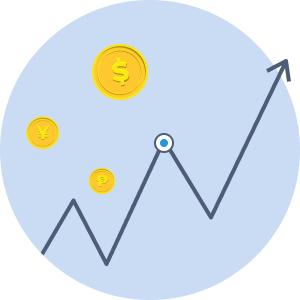 WorldRemit
If you need to make cross border payments but may not want a full business account, you may find that Worldremit fits your needs. Enter the details for your transfer on the WorldRemit website to immediately see the options, fees and exchange rate which will apply to your payment. 
Want to learn more about WorldRemit? Click here for our full review.

TorFX
TorFX business solutions include online business accounts, currency solutions, international transfers, business funding and business health checks. Open your account online or by phone to get support from the TorFX team across all currency services.
Take some time choosing a business bank account - by picking the perfect account you can not only cut costs and admin time, you'll also avoid future hassle by choosing an account which lets your business grow. This about what your company needs now and in the future - and do a little research before you leap in. You won't regret it.
Compare international money transfer companies
Your currency knowledge centre
Both Wise and CurrencyFair provide peer to peer (P2P) international money exchanges, so find out how they compare against each other. Discover what makes them different and why it's important.
The Absolute Best 6 Money Transfer Services this Year
We reviewed over 30 banks and online money transfer companies to give your our list of the best service to send money overseas.
Like Wise and keen to find their competition? Find out 5 companies similar to Wise in our easy to read guide. Learn which money transfer companies are great for large amounts and which are better for instant or cash pick ups.