Estonia e-residency:
A Complete Guide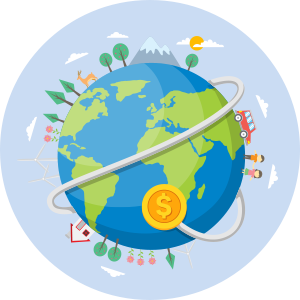 Digital nomad working your way around the world? Entrepreneur setting up a business? Freelancer or contractor working in the EU?
Even if you've never heard of Estonia before, you'll want to know more about how to become an Estonian e-Resident. That's because you can apply online to get your digital ID as an e-Resident, set up an EU based business, and manage your company from anywhere in the world. If that sounds like a dream, read on for all you could ever need to know about Estonian e-Residency.
What is Estonian e-Residency?
Launched in 2014, e-Residency allows people from all around the world to get a government issued digital identity document and e-Resident status for Estonia. Among other benefits, this allows e-Resident entrepreneurs to start businesses registered in the EU, online, and from anywhere in the world.
E-Residency might suit you if you own or want to open an EU based business and you're a:
Business owner

Entrepreneur

Digital nomad

Freelancer

Consultant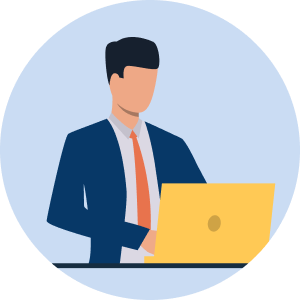 How does Estonian e-Residency work?
Applying for e-Residency is pretty cheap and easy - but why would you want to?
While e-Residents hail from all over the world, the most common reason to sign up is to be able to open an EU based business no matter where you happen to be.
This is how it works. When you're accepted as an Estonian e-Resident you'll get a digital ID document you can use to prove your identity and sign documents. With this you can establish a company in Estonia entirely online. This brings a number of benefits - your business will be based in the EU giving access to the EU single market, Estonia has a stable and trusted business environment, and your company can operate paperlessly from anywhere.
Estonia e-Residency benefits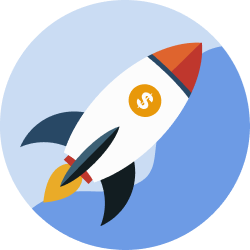 Here are a few of the benefits of e-Residency highlighted by the Estonian government:
Start an EU registered company 100% online

Manage your business from anywhere in the world

Reduce business admin and paperwork with a full suite of digital solutions

Become part of a community of e-Residents from around the world

Connect with expert and dedicated business support services
How much does Estonia e-Residency cost?
You can register as an e-Resident without any support from a lawyer or other professional, which makes the process simple and cheap. All you need to pay is a state fee as follows:
100 EUR if you will collect your e-Residency kit in Estonia

120 EUR if you collect your kit at the office of a foreign representative of Estonia 
If you then decide to open a business using your new digital ID, there are a few more costs, but they're pretty low compared to the price of setting up a business in many countries. Fees to consider when starting a business include:
You may need an Estonian contact person and registered address if you're not in the country - many providers offer this service for 30 EUR - 150 EUR/month, often with extra services like bookkeeping rolled into the fee

State business registration fee is 190 EUR

You'll want a business bank account - depending on the provider you prefer, this may come with a fee - we'll look at some smart online account options in a moment
5 steps to getting Estonian e-residency
Becoming an Estonian e-Resident is easier than you might expect. Here's what you need to do:
Gather all the required documents to support your application - more on that in a moment

Submit your application online and pay your state fees

The Estonian authorities will review your application and do background checks to verify - this can take 3 to 8 weeks

If your application is accepted you can collect your e-Residency pack

Submit your fingerprints when you pick up your e-Residency kit and you're ready to roll
The only documents you need are a copy of your government issued identity document, a digital passport photo, a statement about why you want to become an e-Resident, and your Visa or Mastercard to make payment. Simple.
Can I open an Estonian bank account with e-Residency?
Depending on your business, your country of origin and your business banking needs, you may find a suitable business bank account in Estonia based on your digital e-Residency. Each provider can put in place their own eligibility restrictions, which means that not all accounts are open to all e-Residents. However, there's a handy marketplace page on the e-Residency website which gathers many service providers including banks and account providers, and is fully searchable. 
If you're looking for an account from a traditional bank in Estonia, LHV is popular with e-Residents. However, it's worth noting that American citizens may not be able to open a business account due to FATCA regulations - check with the bank directly to understand how the rules apply to your personal situation. 
It's good to know that the key requirement when opening your business is to have an EU IBAN number. You can get this from a physical bank in Estonia or elsewhere in the EEA, or a fintech company based in Europe - which means you have options even if LHV won't work for your circumstances. We'll cover a few fintech options later to give some inspiration.
Can I open a business in Estonia with e-Residency?
Use your e-residency to launch your new EU based business in just a few steps:
Choose your business name

- you'll need to follow local rules for this, which include picking a unique and relevant name written with no special characters in it

Check the classification code for your business activities

- you'll need to find the right code to show what your business does, following the Estonian classification of business activities

Get a legal address and Estonian based contact person

- connect with providers on the e-residency marketplace

Register your business online and make or defer your monetary share contribution

- registering your business can be done entirely online and requires submitting an application, signing, paying your fee and submitting your documents

Complete your registration and get started

- the business formation is usually approved within a day or so
Need to make business payments? Some providers you can choose from:
Whether you need to set up your EU IBAN (international bank account number) to operate your business as an e-Resident, or you just need to send money overseas from time to time you'll often find it's easier and cheaper to use an online provider instead of your regular bank. Check out these providers to see if any suit your needs.

Wise
Wise online business accounts let you send and receive international payments using the mid-market exchange rate, and will also get you your EU IBAN number. In fact, you'll get receiving accounts in 10 currencies, and can send payments to 80+ countries around the world. Hold and manage 54 currencies, all with no monthly costs, no minimum balance requirements, and no hidden fees.
Want to learn more about Wise? Click here for our full review.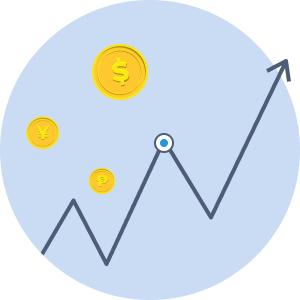 WorldRemit
WorldRemit allows customers to send payments all over the world, with a range of payment and collection options depending on the destination country. Model your international transfer on the WorldRemit website to immediately see the options, fees and exchange rate which will apply to your payment.
Want to learn more about WorldRemit? Click here for our full review.

TorFX
TorFX a currency specialist offering online business accounts, currency solutions, international transfers, business funding and business health checks. Open your account online or by phone to get a range of sophisticated currency options through your account manager.
Becoming an Estonian e-Resident may not be something you've heard of before - but hopefully this guide has got you thinking. Check out all the details and guidance available online to see if getting your e-Residency and opening an EU based company could be the right option for you.
Your currency knowledge centre
Best International Money Transfer for Businesses?
Looking for the Best International Money Transfer for Businesses? Here's 6 of them.
Should You Use Wise to Wire Money Overseas?
Our biggest, most comprehensive look at one of the most popular money transfer companies in the world. All the information you need to make the right decision.
International Money Transfer Comparison and Reviews
Doing an international money transfer with your bank can cost you a lot more than its worth. By the end of this article, you'll find out how to transfer funds internationally without paying too much.
General advice: The information on this site is of a general nature only. It does not take your specific needs or circumstances into consideration. You should look at your own personal situation and requirements before making any financial decisions.