Looking for the best multi currency accounts in the USA? Check these 7 providers
A multi-currency account can make it easier - and cheaper - to hold, manage and spend foreign currencies.
If it's time to get yourself a multi-currency account, you need this guide. We've reviewed some multi-currency account options for 2021, including accounts for daily use, accounts for business, accounts for digital nomads and accounts aimed at high wealth individuals.
To help you choose the right one for you check out our summary of the accounts' features, benefits and fees. Let's take a look.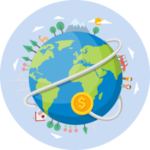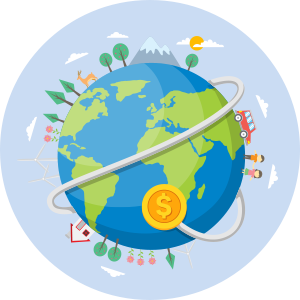 Multi-currency account options - an overview
Here's a brief overview of the accounts we will cover - there's more detail on the features and benefits of each coming up:

1. Wise multi currency account
Wise is a digital service which offers low cost, secure international payments which use the real mid-market exchange rate with no markups. The Wise multi-currency account can be opened online or on your mobile device, with no minimum balance or monthly fees to pay.
Key features:
3x cheaper

than some regular banks

Hold 54 currencies and send to 80+, get your own local bank details in 10 currencies for fee free payments

Linked debit card for spending and ATM withdrawals around the world

2. Citibank foreign currency account
Citibank offers multi-currency and foreign currency account options to customers who maintain a high minimum relationship balance. These accounts are available in 21 currencies and allow customers to access detailed investment advice and favourable fees for foreign exchange services.
Key features:
Suited to high wealth individuals with a balance of at least 200,000 USD held by Citi

Debit card provided for worldwide use, online and mobile banking features available

Get foreign exchange solutions to help manage fluctuating exchange rates 

Hold balances in different currencies, switch between them and send global payments

3. Revolut multi currency account 
Revolut accounts offer users the opportunity to hold 28 currencies, plus some crypto currencies, with tools for saving and budgeting, as well as spending your money. Choose your account type according to your usage and personal preference, with fee paid accounts offering higher limits and more perks than the free standard offer.
Key features:
3 different account types

at different price points. Higher fee accounts have more features and perks

Exchange currency up to agreed limits fee free, with charges to pay for out of hours trades and exotic currencies

Some

free ATM withdrawals

- the value of withdrawals available depends on the account type

Accounts for kids available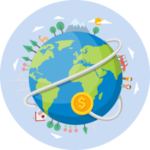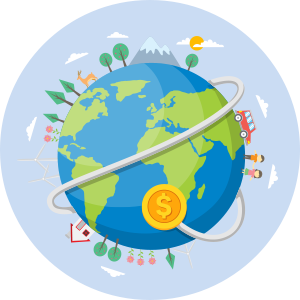 4. Wells Fargo foreign currency account (business customers only)
Wells Fargo offers international treasury management services, and multi-currency account services to corporate business clients. These services are operated through offices based in Europe and Canada and allow business customers to receive foreign currency payments, and accumulate foreign currency deposits with one institution.
Key features:
Corporate clients only - contact Wells Fargo directly for advice about the accounts which may suit your business needs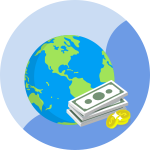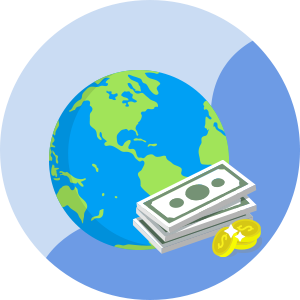 5. HSBC (Expat bank account) foreign currency account
HSBC has a range of options for expats and people who need to bank in different currencies. Expat bank accounts are intended for people who either earn salaries of 100,000 GBP/year and above or the equivalent, or who hold a balance with HSBC of 50,000 GBP or more. If you do not hit this minimum balance you'll pay a monthly fee for your account.
Key features:
Day to day checking accounts in GBP, EUR and USD - 16 other currencies available for savings accounts

Debit card available in GBP and USD

Complimentary travel security services

Access to a relationship manager to help you improve your financial wellbeing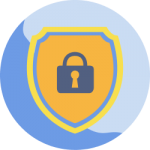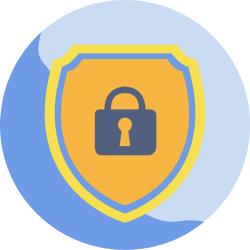 6. Payoneer multi currency account
Payoneer has multi currency accounts which are designed to support freelancers, digital nomads and people selling internationally in ecommerce. You can set up an account to get paid in multiple currencies from a variety of online platforms or by local bank transfers, and then manage your money in your Payoneer account or withdraw to your main bank account.
Key features and benefits:
Useful way to get paid by multiple platforms, in multiple currencies, into one account

There's no annual account fee if you keep your account active; but if you don't make any transactions in or out of your Payoneer account, you'll be charged $29.95 annually

Fee structures are not fully disclosed online - you'll need to start the account creation process to check the overall costs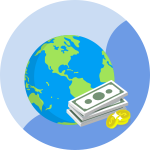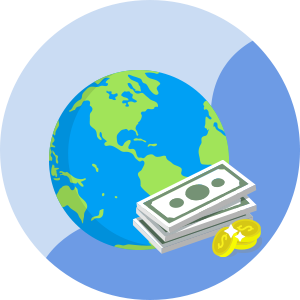 7. TIAA Bank multi currency account
TIAA Bank has a multi-currency saving account which allows you to save and still access your funds - although limits to the number of withdrawals you can make may apply. There are a broad range of currencies available. Interest rates and maintenance fees vary by currency, and you'll want to check that these balance out for your preferred currencies
Key features:
Day to day checking accounts in GBP, EUR and USD - 16 other currencies available for savings accounts

Debit card available in GBP and USD

Complimentary travel security services

Access to a relationship manager to help you improve your financial wellbeing
Frequently Asked Questions (FAQs)
There are many different types of multi-currency accounts out there so you'll need to think carefully about your personal needs and preferences. Consider also how you'll use the account, so you can check that the transactions you make frequently will be free or come with low fees.
Accounts range from products aimed at high wealth individuals who hold significant savings balances, through to day to day accounts with no minimum balance requirements or monthly fees. Check out a range of options from the list above to kick start your research.
It's often possible to open your foreign currency account online by uploading copies of key documents, and providing your personal information. You'll then need to wait while your paperwork is verified, and a physical card or checkbook is mailed to you. Check your chosen provider's processes to learn more.
Foreign currency accounts allow users to hold their balance in different currencies, switch between currencies, make foreign currency payments, and spend using a linked card or checkbook. Some accounts are intended for savings, while others have features to make them easy low cost ways to manage your money across currencies day to day.
You can send international payments from most foreign currency accounts. It's worth checking the terms and conditions of your account to confirm, as some savings accounts may have limits on the withdrawals and transfers you can make from them. You'll also want to check the costs and exchange rates applied when you make international transfers from your foreign currency account, as these may be higher than you expect.
Get the right multi-currency account and it can help you to grow your savings, cut the costs of international transactions, and send or receive foreign currency payments more conveniently. Check out the range of accounts highlighted above as a cross section of some of the best options in the US for 2021 - and do your research to find the perfect product for you.