How to Open a Business Bank Account in France - A Full Guide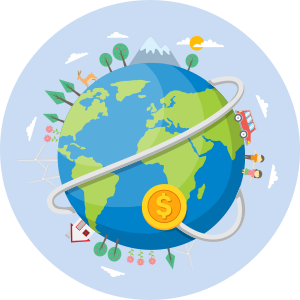 Do you dream of opening a business in France? World class cuisine, sunny skies, and a chance for adventure draw many expats to France every year. If you're headed there as an entrepreneur, opening a business bank account should be high up your list of priorities. 
Check out this guide to opening a business account in France to get you started.
Can I open a business account in France as a non-resident?
It is theoretically possible to open a bank account in France as a non-resident - to filter out the options when you research, look for compte non-résident (non-resident account). Because you're looking for a business account you'll naturally need to have a business registered in France to be eligible. That said, even with your legally registered business, there are restrictions and eligibility requirements put in place by individual banks which may make it trickier than you expect to open a business account in France as a non-resident.
If you're not in France and not intending to move there to run your business, you may want to take professional advice about the best business accounts to suit your needs. If you have a local director in France this may make the process smoother.
Other options include opening a business account with a global bank which has branches in France, or choosing an online multi-currency account from a fintech provider to send and receive EUR payments no matter where you're based.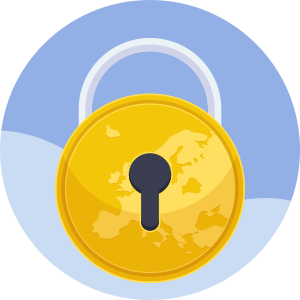 Can I open a French business account online?
Many traditional banks in France will require you to visit a bank branch to open a business account. You'll often need to meet with a business advisor (conseiller clientèle professionnelle) before you can even start the process. Your business advisor will talk through your plans, assess whether or not you should be offered a loan or credit services, and then make a final decision on your application.
If opening an account online is a priority for you, you may prefer to look at online only banks and fintech companies, which operate in France and offer mobile and digital business account services. More on that coming up.
One useful thing to know is that all French citizens and residents are legally entitled to open a bank account. If you're resident in France and are refused an account with your chosen provider, the bank is obliged to explain why, in writing. You can then appeal to the Banque de France to ensure you can get an account up and running - although his process does take time.
What documents do you need to open a business bank account in France?
Firstly, it's worth noting that the paperwork you need will vary according to the type of business  you have in france. The documents you need if you have a sole proprietorship (entreprise individuelle) aren't the same as those for a limited liability company (société à responsabilité limitée - SARL) - so do double check the full requirements set by your chosen bank before you get started.
In most cases, you can bet on needing the following:
Personal details and identity documents

for owner, directors and minor shareholders as relevant 

Proof of residence

for the owner/applicant

K-bis business registration

and identity document 

Articles of incorporation

, partnership agreement or similar relevant documents according to entity type 

Business performance information including

profit history or forecast

, plans and team structure 
Assuming you choose to work with a traditional French bank, the documents you take along to your meeting with a business advisor should be translated into French. 
While in major cities and big bank branches, you can probably find an English speaker, don't make any assumptions on this point. It's standard for meetings to be held in French, and paperwork - including detailed business plans - to be in French also. If you're not confident with the language yet, you might need to take along a French friend or a professional translator to smooth the process.
What are the other requirements to open a French business bank account?
To open a French business bank account you'll usually need to be aged 18 or over, and have a business which is fully registered in France. You may also need to pay an opening deposit.
Fees to open a business bank account in France
You may well find French business bank accounts which are free at the point of opening - but they could still come with a broad range of fixed fees and service charges. 
There are a range of different options out there, so the only way to find one which has a fee structure which suits you is to compare a few providers and account specifics. Don't forget to look at all the small print, including minimum balance, fall below fees, quarterly account charges, and transaction costs.
Best providers that offer business bank accounts in France
Get a professional accountant to support your administration and allow you to focus on what you're best at - pleasing customers and growing your business. Your local Chamber of Commerce may be able to put you in touch with accountants in your area. Or, take a look at the Ordre des Experts Comptables (OEC) which is the professional body for accountants in France.
While you're researching the best business account for you, it's also a good idea to look at alternative providers. Fintech companies often work in partnership with banks - meaning your money is just as safe, but you can get a flexible digital account with lower fees and service charges. Fintech and digital bank accounts can be managed online and using mobile apps for convenience.
Fintech business accounts - Pros
Accounts may have no monthly charge, or paid plans which you can choose to access extra features and services

No waiting at branches, or fitting in with banking hours for service - 24/7 teams available to help online and using your preferred apps

Fintech accounts have been built for modern businesses and often include accounting integrations, open APIs and other tools
Fintech business accounts - Cons:
These accounts won't suit people who prefer to talk face to face to someone when they need service

It's often not possible to deposit cash payments

Fintech providers aren't as well known - although they're usually fully insured, they're unfamiliar to many people
Let's take a look at a few specific fintech business account providers as an example.
Wise business account
Open a Wise account online to get EUR bank details even before you arrive in France. You can receive payments, settle invoices, and hold balances in EUR, USD and 50+ other foreign currencies. Wise currency exchange uses the mid-market exchange rate with no hidden fees and no markup, which means you save vs traditional banks. You can also save time with useful tools like batch payments and Xero integration.
Here's how it works:
The Wise Account is a multiple currency account that lets you hold money in more than 40 currencies, including U.S. dollars and Canadian dollars.
You can open up a an account in the U.S., U.K., Eurozone, Australia, Canada and New Zealand and receive money in GBP, EUR, USD, AUD, NZD or CAD currencies.
You get local banking details for each of those countries, which effectively means you have a bank account in that country with its own routing and account number.
You also get a connected debit card, so you can spend money from the account. The debit card is free to use if you're spending money in the local currency.
N26 business account
N26 accounts are available for personal or business customers, with a range of plans to suit varied needs. All accounts come with a linked debit card and 0.1% cashback on spending. Upgrade for a monthly fee to the Business Smart account designed for freelancers, or the Business You account for businesses and business travel, to unlock more features. The most comprehensive account comes with extras like priority support and travel insurance options.
Payoneer
Payoneer accounts are designed for people managing multiple currencies, or receiving payments from ecommerce platforms. Get paid into your Payoneer account from ecommerce platforms and freelance marketplaces, and then send money to settle invoices or withdraw to your regular bank account. You can also pay your EU VAT from your account once you're all set up - there are fees for services, which you'll need to check out.
If you're already in France you'll be familiar with the big traditional banks you see on many town and city highstreets. As well as French brands there are a number of global institutions with branches and services in France, giving you a broad range to choose from. With traditional banks you'll find a good suite of business services which often covers extras like financing and loans - but you may need to comply with relatively strict eligibility requirements, as well as fees. Here are a few of the top French banks you'll want to check out.
Crédit Agricole (CA)

Société Générale

Banque Populaire (BP)

BNP Paribas

Crédit Mutuel

Caisse d'Epargne (CE)
Traditional business bank accounts - Pros
Choose from a large French bank or a global brand - many well known options available

Get all the financial support and tools your business needs, under one roof

Face to face service is available, including cash deposits
Traditional business bank accounts - Cons:
Traditional banks tend to have higher fees compared with challenger banks and providers

Branch services may have limited hours, and don't suit everyone's schedule

Strict eligibility criteria can apply, including minimum balance requirements
Starting your research with traditional banks makes sense - check out a range of options online, and also look at which brands have branches near your workplace for convenience.
Having a business bank account is essential, whether you're an individual entrepreneur or building a bigger organization. Use this guide to help you choose between traditional banking options and newer alternatives, and be sure to do your research to find the perfect match for you.
Your currency knowledge centre
Best International Money Transfer for Businesses?
Looking for the Best International Money Transfer for Businesses? Here's 6 of them.
Should You Use Wise to Wire Money Overseas?
Our biggest, most comprehensive look at one of the most popular money transfer companies in the world. All the information you need to make the right decision.
International Money Transfer Comparison and Reviews
Doing an international money transfer with your bank can cost you a lot more than its worth. By the end of this article, you'll find out how to transfer funds internationally without paying too much.