7 Ways to Get Paid as a Freelancer - 2023
Working freelance provides flexibility, and the option to work for employers around the world, on a range of interesting projects. However, with no regular paycheck arriving every month it also means you're totally responsible for making sure each employer pays you in full and on time.
Getting paid as a freelancer doesn't have to be a headache. There are plenty of different options which can make it easy for the client to pay - and fast for you to collect your money. You can compare different money transfer providers to make sure you get the best deal for your needs and you can also read this guide where we analysed some of the payment platforms options for freelancers in 2023.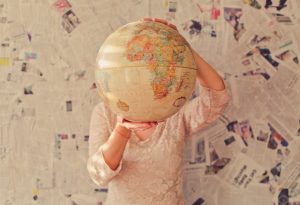 Freelancer payment options 
One of the advantages of working freelance is that you can get paid by employers around the globe. However, that means finding easy and cheap ways to receive and manage foreign currency payments. 
1. Wise

Wise - and the Wise multi-currency account - is one good option to help cut the costs of receiving, converting and spending payments from overseas. Open a multi-currency account online with no minimum balance and no monthly fee, and receive a linked debit card for withdrawals and spending online around the world
Hold

50+ currencies

, and receive payments fee free with your own local bank details for 10 currencies 

Exchange between currencies using the real

mid-market exchange rate

and low transparent fees - Wise can work out up to 7x cheaper than using your normal bank 

First 2 ATM withdrawals up to the equivalent of 100 USD/month fee free, 2% fee + 1.50 USD per transaction for withdrawals after that
5. Revolut
Revolut accounts let customers receive and convert 28 currencies, with extra features to help you budget and save. As well as fiat currencies, you may be able to hold and deal in crypto currencies, although some limits and fees may apply based on the account type you select.  
Choose the Revolut account that suits your needs, including

free Standard plans

, or fee paid accounts with more features

Receive payments in

multiple currencies fee free

, and convert payments up to the limits in your account plan, with no exchange rate markup

Although Revolut offers many services fee free, there are some costs you may run into even when using the free Standard plan - check out the details before you sign up
2. PayPal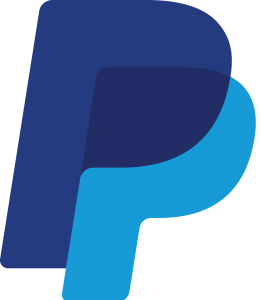 As well as being an easy way to shop online, PayPal is a popular way to get paid as a freelancer. You can even create PayPal invoices which let your client click right through to process their payment. However, it's worth noting that you may need a PayPal merchant account to get paid this way - and different fees apply to business customers compared to personal accounts.
Many clients are familiar with PayPal and will have an account - paying through a PayPal invoice is then a matter of a couple of clicks

You'll need a PayPal account to receive any payments, and withdrawing money to your regular bank account will take several days, or incur a fee

Depending on the circumstance you may require a merchant account which has different fees to an account for personal use - it's also good to know that PayPal has high fees for international transfers, including currency conversion charges
4. Your bank
Another option is to have your clients pay you by check or bank transfer directly into your regular account. 
Asking clients to send you a check may be familiar and comfortable, but does make getting paid less convenient. Not only does your client need to write a check in the first place, you'll also have to wait for it to arrive in the mail, and then visit your bank to deposit it. Asking to be paid by bank transfer or wire is a more convenient option, but you'll want to check if there are any fees applied by your own bank before you start.
Getting paid into your bank account is convenient, and both wires and checks are familiar to most clients

Check payments are slow and can cause cash flow issues as you wait for payments to arrive and clear

Bank transfers and wires may mean paying fees - which can reduce the amount you receive in the end
2. Payoneer
Payoneer has a range of solutions for different types of customers, including freelancers, small businesses, enterprise customers and ecommerce sellers. Open an account to bill clients, or get paid into your Payoneer account through marketplace sites like Fiverr and Upwork. It's good to know that there is a fee for invoicing through Payoneer of 1% - 3% of the invoice value, and marketplace sites may impose their own fees, too.
Get paid by international clients easily with local receiving accounts for the US, Europe and the UK

Payoneer's partnership with popular freelance marketplaces and ecommerce platforms is convenient and makes it easy to receive income

Pay suppliers and VAT from your account, manage currencies and withdraw to your own bank account
4. Cash App (by Square)
You can download the Cash App to send and receive payments, get a linked debit card, earn extra perks and discounts, and even grow your money through investments. The Cash App's parent company - Square - is a global business payment provider.
Pay and get paid into your Cash App account with convenient transfers made entirely online 

Earn

Boosts

- discounts which apply only when you spend using your Cash App debit card

Use your Cash account to invest and trade in stocks and crypto - investments start at just one dollar, and Cash boasts that crypto purchases take only 6 taps
4. Skrill
Use a Skrill account to pay and get paid, manage crypto currencies and earn loyalty points. There are different account levels depending on your preferences and how regularly you'll likely use the account - higher tier accounts unlock extra perks and VIP extras.
Choose the account level that suits you and get more perks like free withdrawals for higher tier options 
Millions of users trust Skrill's security and fraud management tools and processes 

As with any financial product, some fees apply to transactions - check the full range of fees before you get started
Best way to get paid as a freelancer?
Ultimately the best way to get paid as a freelancer depends on your personal needs and preferences - and those of your clients. Finding a way to make it easy for your clients to pay is the smartest route to getting paid on time, and choosing a platform which comes with fee free or low fee payments also makes sense. 
If you're getting paid by clients based overseas, don't underestimate the costs of sending international transfers. High fees or poor exchange rates can quickly mount up and mean that you earn far less than you should. Picking a provider which offers low, transparent fees and the mid-market exchange rate is the best way to keep more of your money.
How to make sure you get paid as a freelancer?
Unfortunately every freelancer can have challenges getting paid at one time or another. Maybe clients go quiet or miss deadlines to honor their bills. Being tenacious is sometimes the only option, but there are a few ways you can make life easier for both you and the clients, and ensure you get paid in full and on time:
Check out prospective clients before you start working for them. Do some due diligence checks and talk through the project to help build a relationship
Agree your terms in writing in advance - freelancer contracts should set out the project scope, payment terms and deadlines
Keep on top of invoicing, using a routine to send bills on a regular basis
Create professional looking invoices which include all relevant information - including the project title, how and when you want to be paid
Use tracking numbers on invoices so you can cross check when they're paid
Move to online payments to make it easier for clients to send money - and for you to receive it quickly
Check all the fees which apply to your chosen payment platform as some - including currency conversion and withdrawal fees - can mount up quickly 

Consider asking for a deposit or staged payment plan for larger scope pieces of work

Be prepared to chase missed payments
As our lives move more and more online it should be easier than ever to get paid as a freelancer. However choosing the right platform is important to make sure you don't lose out through high fees and charges. Do your research in advance using this guide as a starting point, to find the best international payment provider for your needs.
Your currency knowledge centre
How does PayPal Work? Your Full Guide here
This guide runs through how PayPal works, particularly when you need to send money to someone overseas. It also covers some pros and cons of using PayPal for international payments.
Should You Use Wise (formerly known as TransferWise) to Wire Money Overseas?
Our biggest, most comprehensive look at one of the most popular money transfer companies in the world. All the information you need to make the right decision.
International Money Transfer Comparison and Reviews
Doing an international money transfer with your bank can cost you a lot more than its worth. By the end of this article, you'll find out how to transfer funds internationally without paying too much.