How US Citizens Can Open a Bank Account in Canada Without Leaving Home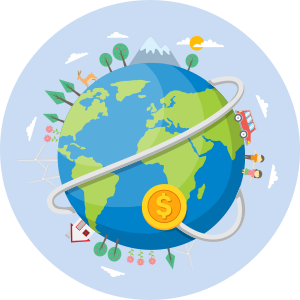 If you're a U.S. resident who wants to work and study north of the border, it's worth knowing how to open a bank account before you relocate to Canada. You can get your finances in order, transfer money over and have everything ready to go when you want to make the move. Although U.S. and Canadian banks have close ties, most Canadian banks do require you to visit in person to open an account. That's not always the case though and we have the information you need to open a Canadian bank account while you're in the U.S.
Can a US citizen open a bank account in Canada?
Americans can open a bank account in Canada, but if you don't open an account in person at a Canadian bank branch, things do get more complicated. You have a few different options:
Several U.S. banks have Canadian branches or a partnership with banks in Canada. You can contact your U.S. bank to ask them about the possibility of opening a Canadian bank account. In many cases, having an existing account with a U.S. bank will be necessary before they will consider opening a Canadian bank account for you.
If you're going to be a Canadian resident, you can visit a Canadian bank when you're there and provide documents proving your intent to immigrate, together with your identity and proof of address. There are several documents you will need to have before you're allowed to open a Canadian bank account in person.
Although not available yet, eventually you may be able to get a specialist "virtual" bank account in Canada from a currency exchange company like Wise.
Whether you're an international student or another non-resident of Canada, we'll let you know how to get an account.
Rules for U.S. Citizens Opening a Canadian Bank Account
Typically most Canadian banks will require you to either be a resident or have immigration papers that show you are going to be a resident before you open an account. The Financial Consumer Agency lists the documents that a bank will typically ask for.
You will normally need to provide one or two documents from this list:
Valid Canadian driver's licence (as permitted by provincial law)
Current Canadian passport
Birth certificate issued in Canada
Social Insurance Number (SIN) card issued by the Government of Canada
Old Age Security card issued by the Government of Canada
Certificate of Indian Status
Provincial or territorial health insurance card
Certificate of Canadian Citizenship or Certification of Naturalization
Permanent Resident card or an Immigration, Refugees and Citizenship Canada (IRCC) form
You can also use a document or card with your picture and signature on it, issued by certain organizations.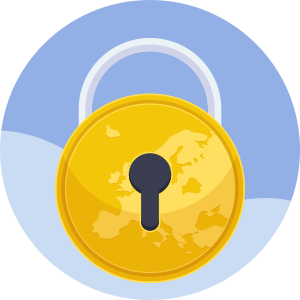 You may also need to provide one document from this list:
An employee ID card with your picture on it
A debit card, bank card or Canadian credit card
A current foreign passport
In some cases, you may be able to have someone in good standing with the bank or in the local community confirm your identity. If you're opening an account that will earn interest and be liable to tax, you must also provide a Social Insurance Number (SIN). You can obtain an SIN from the Canadian government.
Identification and account opening requirements do vary from bank to bank, so it's always worth contacting a bank where you want to open an account to see what their specific needs are. In almost all cases, a Canadian bank will expect you to provide your foreign passport and a permanent residency card or immigration papers. Acceptable immigration papers may include:
Temporary Residence Permit
Work or study permit
Confirmation of Permanent Residence
1. Cross-Border Account Opening Between the U.S. and Canada
Several U.S. banks have Canadian branches or close partnerships with Canadian banks. In these cases, you may be able to open a Canadian bank account without leaving the U.S. You should contact your U.S. bank and ask them about the possibility of opening an account in Canada.
Many of these banks will have a cross-border account opening process. Find the contact details for your bank, get in touch and ask them if they have provisions for opening an account in Canada from the U.S. In every case, you'll need your immigration details as you can't open an account without them.
2. Visit a Canadian Bank with the Right Documentation to Open an Account
The easiest way to open a Canadian bank account is to visit a Canadian bank. While you can't do that from home or remotely, in some cases it may be your easiest option. Before you visit a Canadian branch, contact the bank and ask them about the account opening process as a U.S. citizen. They will talk you through all of the rules, requirements and documentation you will need to open a bank account in Canada.
If you can't open a Canadian bank account using the options above, you may eventually have another choice—a virtual bank account. These are specialist accounts that you can access from anywhere and that give you a bank account in a variety of countries.
The Wise (formerly TransferWise) Borderless Account
Wise (formerly TransferWise) is a much-loved international money transfer and currency exchange service. They offer excellent exchange rates and low, transparent fees for sending money around the world. They've been offering a virtual bank account for a few years, called the Wise Account. Their multi-currency account also provides a virtual Canadian account.
Here's how it works:
The Wise Account is a multiple currency account that lets you hold money in more than 40 currencies, including U.S. dollars and Canadian dollars.
You can open up a "local" bank account in the U.S., U.K., Eurozone, Australia, Canada and New Zealand.
You get local banking details for each of those countries, which effectively means you have a bank account in that country with its own routing and account number.
You also get a connected debit card, so you can spend money from the account. The debit card is free to use if you're spending money in the local currency.
You can receive money in GBP, EUR, USD, AUD, NZD or CAD currencies.
There's a Wise app that tells you how much is in your account at all times.
You can also use your multi-currency account to send money to over 50 countries.
Note that the maximum amount you can hold in a U.S. Borderless account is $1 million.
Fees for the Wise Account
There are no minimum account amounts, no monthly fees and no maintenance fees on the Borderless account. The only fees you'll pay are:
Adding money to the account via direct debit: 0.2% fee, so $2 if you add $1,000
Converting between currencies, at a rate between 0.35% and 3%
If you take more than $250 out of an ATM within 30 days, you'll pay a two percent fee on any amounts over $250
Wise also charges low rates for converting between USD and CAD. The current percentage they charge for USD to CAD exchange is 0.53 percent, so you'll pay $5.30 if you're converting $1,000.
The Best Bank for U.S. Citizens Wanting to Open an Account in Canada
The following banks, among others, have branches in both the U.S. and Canada:
BNP Paribas
Citibank
HSBC
TD
If you already have a bank account with one of these banks, that may be a good starting point. However, these accounts may have high minimum one-off or ongoing deposit requirements and there can be significant ongoing fees for holding these accounts.
Canada has several major banks, and each of them may be able to help you as an immigrant:
The Royal Bank of Canada (RBC) has several accounts available to people who have recently arrived in the country, including accounts specially targeted at students
TD Bank has a "New to Canada" package that could be ideal for immigrants
Other banks with comprehensive account packages, including ones tailored to students, include Scotia Bank, Bank of Montreal and the Canadian Imperial Bank of Commerce
Note that if you're not a student, there are often monthly fees for having an account with a Canadian bank.
Now you know what you need to about opening a bank account in Canada from the U.S., it's time to start your adventure and enjoy your time in the north!
Your currency knowledge centre
How to Easily Receive Money from Overseas
There are 4 main ways most people receive money from overseas. Find out the most common fees, exchange rates and money traps to avoid.
Should You Use Wise to Wire Money Overseas?
Our biggest, most comprehensive look at one of the most popular money transfer companies in the world. All the information you need to make the right decision.
International Money Transfer Comparison and Reviews
Doing an international money transfer with your bank can cost you a lot more than its worth. By the end of this article, you'll find out how to transfer funds internationally without paying too much.
General advice: The information on this site is of a general nature only. It does not take your specific needs or circumstances into consideration. You should look at your own personal situation and requirements before making any financial decisions.