How to open a Swiss bank account online for a non-resident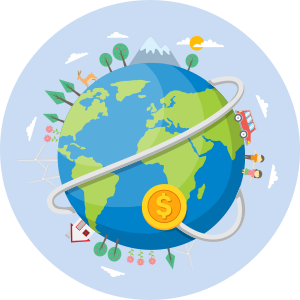 Looking for a bank account you can use to receive, send or spend Swiss francs? Even if you're not resident in Switzerland you'll be able to open an account to manage your money in francs, euros, or any other currency you might need - either with a traditional Swiss bank or a more modern online provider. This guide covers all you need to know about both - including a few top picks to check out when you're choosing the right Swiss bank account for you.
How to choose a Swiss bank account [as non-resident]
There's no legal reason why foreigners can't open and operate a Swiss bank account, even as a non-resident. However, different banks have their own eligibility requirements, which means that in practise it may be a little trickier than you expect to get the perfect account for you. We'll cover some popular choices for Swiss bank accounts for non-residents in just a moment - but first let's run through a few things to think about when you select an account.
Before you choose your Swiss bank account you'll want to consider how you intend to use it. Accounts are offered which have features to suit different types of customers - such as:
People planning to move to Switzerland, or who visit regularly and are looking for a day to day account denominated in Swiss francs (CHF)

Cross-border commuters who live outside of Switzerland and are paid in CHF, but usually spend in EUR

People looking to manage CHF alongside a range of other currencies

High wealth individuals who will trade and invest in CHF denominated funds
Accounts which are intended for trading and investing are likely to come with high minimum balance requirements and hefty fees. Accounts which are aimed at day to day spending will still come with some costs, but are likely to be more flexible in terms of minimum balance and fixed fees.
If you're looking for a Swiss bank account for daily use check out our top picks below, and don't forget to look at key features and fees before you choose - including:
Monthly fees

Transaction fees including ATM withdrawals and payments

Costs for more complex transactions like international wires

Exchange rates available if you need to manage between currencies

Account closure and dormancy fees
What are the requirements to open a Swiss bank account?
Each bank will set their own requirements which usually include an age limit of 18 or 20 years old for different account types. In addition you'll need to provide some information and paperwork to get your account up and running - this usually includes:
Government issued photo ID document

Proof of address

Opening deposit amount

Proof of employment may also be required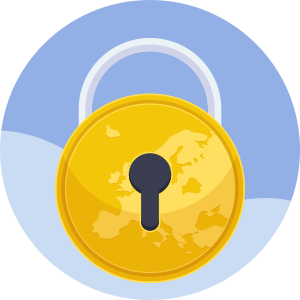 How to set up a Swiss bank account
We'll cover some major Swiss banks in a moment - these are good choices if you're looking for a traditional account based in Switzerland. However, it's worth knowing that many major physical banks in Switzerland expect account customers to visit to open their account in person. If you're non-resident and don't travel to Switzerland frequently this may limit your options. 
Check the account opening processes for your preferred accounts before you choose one - in some cases it's possible to open your account by mail although this may take some time to arrange. Otherwise, try a digital provider - more on those coming up.
Can I open a bank account in Switzerland from the USA?
Theoretically, non-residents are free to open bank accounts in Switzerland. However, many banks still require that customers visit a branch to get their account fully up and running.
You may be able to start the process online, but if you don't intend to travel to Switzerland any time soon, you'll need to double check the details on any account you're interested in before you get started with your application.
Picking a Swiss bank accounts for US citizens
If you're from the US, it's important to check the details and eligibility requirements for the accounts you look at especially carefully. That's because overseas banks - including those in Switzerland - have additional responsibilities when offering accounts to US citizens, because of FACTA (Foreign Account Tax Compliance Act) legislation. 
FACTA means that funds held overseas by US citizens must be reported by banks to the IRS to ensure full US tax compliance. The extra work involved in this can mean that some smaller international banks in particular are unwilling to take on new customers from the US. Check the small print carefully when you select your account.
Can I open a Swiss bank account online?
Check the details for your preferred accounts before you start your application. Many major Swiss banks do not allow first time customers and non-residents to open an account online so you might have to mail in copies of documents and completed forms, or visit a branch in person.
Best Swiss Bank Account For Foreigners?
The best account will depend a lot on your personal situation and whether you intend to head to Switzerland in future. Here are a few large Swiss banks to start your research with. We'll cover some digital providers - which can be more flexible for non-residents - in a moment.
1. PostFinance
If you live in Switzerland you'll be able to open your new PostFinance account online using just your smartphone. However, if you're a non-resident you'll need to start the account opening process digitally and then wait to receive hard copy documents in the post to complete your application.
Choose the account package that suits your needs. To give an idea, for the Smart Banking Package you'll pay 5 CHF/month fees unless you hold a balance of 25,000 CHF. International ATM withdrawals are likely to cost around 5 CHF each depending on which package and card you select.
2. Migros Bank
Migros Bank has a range of different accounts on offer - and although their website is only available in German, Italian and French, accounts are available to foreigners as well. To open an account you'll usually need to visit a branch, though - so you may need to take a local friend with you if you choose a Migros account.

3. UBS
UBS has a few different account options which may suit foreigners depending on their individual situation. You'll be able to check out the packages available online, then click to the account application stage to get an account package and proposal based on your personal circumstances including your income level.
Personal accounts are free to open and close - but there's a monthly fee of 3 CHF to 5 CHF for digital accounts, or 7 CHF to 9 CHF for accounts which issue paper statements. Card payments made abroad attract a 2% fee in addition to the UBS exchange rate which has a surcharge included. International ATM withdrawals cost up to 5 CHF each, in addition to the exchange rate surcharge.
Alternatives to transitional Swiss bank accounts?
Swiss bank accounts from traditional providers may not suit everyone. Particularly for non-residents or people who need an account for occasional use or lower value transactions, the restrictions and fees may not work well. That's where digital alternatives can come into their own. Check out the account options available from these modern alternatives to get the right Swiss account for you.
1. Wise account
You can open a Wise international account online and hold and manage 54 currencies including CHF and USD. Wise accounts have no minimum balance requirements and no monthly fees, making them a flexible alternative to traditional bank accounts. You'll also get your own local receiving account details for 10 different currencies, and access to currency exchange at the mid-market exchange rate. 
That means no markups and no hidden costs when you need to switch between currencies, which can save you 3x compared to old school banks.
2. N26
N26 is a German neo-bank which has recently started to operate out of the US as well as their base across much of Europe. If you're a US resident you'll need to join a waitlist to get an account, which comes with no monthly fee, no minimum balance and no foreign exchange fee when you spend in any currency other than USD. 
If you're already in Switzerland or elsewhere in Europe you can open a euro denominated N26 account to enjoy similar benefits and make it easier to manage your money across currencies. You won't be able to hold a CHF balance, but the fact there's no foreign exchange fee for spending in other currencies may still make this an option worth exploring.
3. Revolut
Revolut offers personal accounts which come in tiers with different pricing and features for each. That means you can choose the one which suits you best, from either a free plan which has lower levels of free transactions, or a paid plan which unlocks extra perks such as more fee free currency exchange and higher ATM withdrawal limits. 
Revolut accounts are intended as multi-currency accounts and allow customers to hold and manage around 30 currencies including CHF[10]. You can receive, hold, send and spend in different currencies and switch between them fee free up to the limits in your account tier.

No matter why you want a Swiss bank account there's probably a product out there that suits you. You'll need to check the features and fees carefully - and also look at the eligibility requirements and account opening processes to make sure you find a fit for your needs. Use this guide to start your research and you'll be ready to get going in no time.
Your currency knowledge centre
How to Easily Receive Money from Overseas
There are 4 main ways most people receive money from overseas. Find out the most common fees, exchange rates and money traps to avoid.
Should You Use Wise to Wire Money Overseas?
Our biggest, most comprehensive look at one of the most popular money transfer companies in the world. All the information you need to make the right decision.
International Money Transfer Comparison and Reviews
Doing an international money transfer with your bank can cost you a lot more than its worth. By the end of this article, you'll find out how to transfer funds internationally without paying too much.
General advice: The information on this site is of a general nature only. It does not take your specific needs or circumstances into consideration. You should look at your own personal situation and requirements before making any financial decisions.