How U.S. Citizens Can Open a Bank Account in the U.K. Without Leaving Home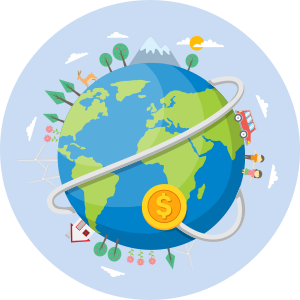 If you want to open a bank account in the United Kingdom from the United States, we've got the information you need. Although it can be tough to open an account if you're not a United Kingdom resident or citizen, it's not impossible. Read on to find out what you need to do to get a bank account in the U.K. as a U.S. citizen.
How an American Can Open a Bank Account in the UK
It is possible for an American to get access to their own U.K. bank account, it's just difficult. You have a few different options:
Several U.K. banks offer specialist, international accounts. Unfortunately, these accounts often have very high initial deposit requirements, and you will probably need to pay a high monthly fee and pay in a lot of money each month to keep using them.
Some U.S. banks have "reciprocal relationships" with banks in the U.K. This means they can effectively "vouch" for you, which will improve the chances of the U.K bank creating your account. Some U.S. banks may even have a U.K. presence.
If you're planning to be a resident in the U.K., you can visit a U.K. bank when you're there, and providing you have a valid address document and a valid identity document, you can open an account.
You may be able to get a specialist "virtual" bank account from a currency exchange company like Wise. This is, by far, your easiest option.
Whether you're an international student or another non-resident of the U.K., we'll let you know how to get an account in the U.K.
Rules for U.S. Citizens Opening a Bank Account in the UK
Typically, most U.K. banks require someone to be resident in the United Kingdom when they set up their account. They will also require proof of identity and proof of address.
For proof of identity, most banks will accept a passport, drivers license, identity card, or other official document
For proof of address you'll need a utility bill, rental agreement, financial statement, offer of employment, offer of university placement, or similar document.
Requirements do vary from bank to bank, so it's always worth contacting a bank you want to create an account with to see what their specific needs are.
Clearly, the issue with the address document is that if you're not already resident in the U.K., or planning to live or work there, it will be very difficult to obtain such a document. That's one of the main reasons it's so hard to open a bank account in the U.K. from the U.S.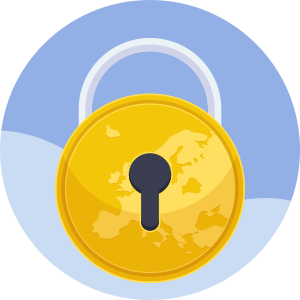 International and Offshore Banking Accounts
One expensive way that you can open up an account from the U.S. is to create an international account with a major U.K. bank. Unfortunately, this will be out of reach of most U.S. citizens for several reasons:
You'll typically need to make an initial deposit of around £100,000 / $130,000
You'll need to deposit a sizeable amount of money into the account each month
You'll need to earn a significant salary
You'll need to pay a monthly maintenance fee to keep the account
Although requirements do vary between the four big U.K. banks—Lloyds, Barclays, HSBC, and RBS/Natwest, we don't typically recommend these accounts.
Reciprocal Relationships between U.S. and U.K. Banks
Reciprocal Relationships between U.S. and U.K. Banks
It's possible that the bank you hold an account with in the U.S. has a relationship with a bank in the U.K., which may allow you to open an account there. We recommend contacting your bank in the U.S. and enquiring with them about opening an account in the U.K. They may be able to recommend a correspondent bank, or they may even have a branch in the U.K. where you can access your U.S. account or setup a new bank account.
In may cases though, opening a bank account through a reciprocal bank is likely to be difficult and complex.
Visit a U.K. Bank with the Right Documentation to Open an Account
Clearly, you can't do this while you're in the U.S., but we want to make you aware of all your options. If you're going to be resident in the U.K., you can open a bank account shortly after arriving there. Most of the big banks in the U.K. have accounts for new arrivals, and you'll have plenty of choice.
Barclays provides a wide range of current (checking) accounts with good offers for students.
Lloyds has a large banking network and a "Classic" current account suitable for basic banking needs.
HSBC provides basic, student, and premier bank accounts.
Both RBS and Natwest provide accounts for most needs.
It's complicated to open an account in the U.K if you're not located there, but there could be a workaround—a virtual bank account.
The Wise (formerly TransferWise) Account
Wise is a popular currency exchange and international money transfer service. They provide excellent exchange rates and low fees for sending money around the world and their customers love them! One of their most popular and innovative products is the Wise Account and it could be the perfect solution for opening a bank account in the U.K from the U.S.
It works as follows:
The Wise Account is a multiple currency account that lets you hold money in more than 40 currencies, including U.S. dollars and U.K. pounds.
You can open up a "local" bank account in the U.S., U.K., Eurozone, Australia and New Zealand.
You get local banking details for each of those countries, which effectively means you have a U.K. bank account with its own sort code and account number.
You also get a connected debit card, so you can spend money from the account. The debit card is free to use if you're spending money in the local currency.
You can receive money in GBP, EUR, USD, AUD, CAD or NZD currencies.
There's a Wise app that tells you how much is in your account at all times.
You can also use your multi-currency account to send money to over 50 countries.
Note that the maximum amount you can hold in your Wise U.S. multi-currency account is $1 million.
Fees for the Wise Account
There are no minimum account amounts, no monthly fees and no maintenance fees on the multi-currency account. The only fees you'll pay are:
Adding money to the account via direct debit: 0.2% fee, so $2 if you add $1,000
Converting between currencies, at a rate between 0.35% and 3%
If you take more than $250 out of an ATM within 30 days, you'll pay a two percent fee on any amounts over $250
The amount charged for converting between U.S. dollars and U.K pounds is as follows:
USD to GBP: 0.45%, so $4.50 if you're converting $1,000
GBP to USD: 0.37%, so £3.70 if you're converting £1,000
We think the Wise Account is the perfect solution and you can set one up quickly and easily, right now.
Revolut multi-currency accounts have been available to personal customers in UK since 2015.
3 different personal Revolut account plans are available:
The Standard plan is free from monthly fees.
Plus for GBP2.99/month
Premium for GBP6.99/month
Metal for GBP12.99/month. Paid plans allow you to access additional features and benefits including fee free ATM withdrawals, preferential customer service, premium physical cards and disposable virtual cards. Revolut business accounts, and junior accounts for children are also available.
With Revolut you can hold 27 currencies in the same account and manage your money using an app. Revolut users can send money internationally using the mid-market exchange rate, with fees payable at weekends, on certain currencies. Sending between Revolut accounts is instant. There are also handy budgeting features to help you save, a reward and cashback program, and options to buy, sell and trade crypto currencies and commodities.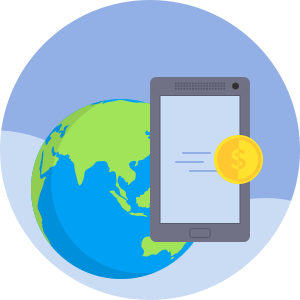 The Best Bank for U.S. Citizens Wanting to Open an Account in the U.K.
For international students, non-residents and others, the Wise Account is going to be your easiest option. It's fast and easy!
There you have it, your guide to opening an account in the U.K. from the U.S. Now, if only we could have provided crumpets and tea as well…
Your currency knowledge centre
How to Easily Receive Money from Overseas
There are 4 main ways most people receive money from overseas. Find out the most common fees, exchange rates and money traps to avoid.
Should You Use Wise to Wire Money Overseas?
Our biggest, most comprehensive look at one of the most popular money transfer companies in the world. All the information you need to make the right decision.
International Money Transfer Comparison and Reviews
Doing an international money transfer with your bank can cost you a lot more than its worth. By the end of this article, you'll find out how to transfer funds internationally without paying too much.