6 Ways to Pay a Foreign Contractor - 2022
As a business owner you can hire contractors and freelancers from all over the world, to help manage projects and build your company. Using foreign contractors can bring great benefits in terms of skill, experience and cost. However, you'll need to figure out how to pay your international team members so they can get their money conveniently and without excessive fees. 
This guide to paying foreign contractors is the place to start, with 6 smart options to make it easy, safe and cheap to send payments internationally.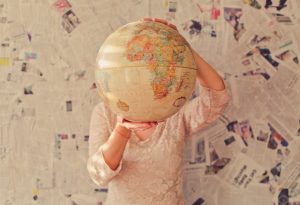 What you need to know when paying contractors overseas
Before you start working with international contractors, you'll want to read up on the implications of growing your team overseas. The exact rules may vary according to your working relationship with the contractor, and where in the world they're located. Take professional advice if you need it, to make sure you're fulfilling all your obligations both locally and wherever your contractors are based.
One important step is to have your contractor complete and give you a Form W-8 BEN, which is used to show they're not US citizens. This IRS form means that you shouldn't need to withhold tax, allowing your foreign contractor to manage their own tax affairs locally.
You'll also need to research the best ways to pay your contractors, to ensure you don't lose out on fees and poor exchange rates when sending international payments. This guide will help you out.
Options to pay foreign contractors
1. International wire transfers
You'll usually be able to send a wire transfer to your foreign contractor from your regular bank. The process for this will vary depending on who you bank with, but in many cases you'll be able to arrange your payment by logging into your online banking service. 
Before you get started, be sure to check out the costs of an international wire, which can include an admin fee, cable charges, SWIFT/BIC fees and a markup on the exchange rate.
International wire transfers - pros and cons
Sending a wire is familiar and often easy to do through online banking

Secure service provided by all major banks
Bank wires can be extremely costly compared to alternative providers

Depending on where you're sending to, a wire may not be the fastest method
2. Wise
Wise offers international transfers which arrive directly in your recipient's bank account. You'll get the real mid-market exchange rate with no markups added, and pay a low, transparent fee. Fund your payment with a bank transfer/ACH for the lowest costs. Here's how to send money with Wise:
Download the Wise app or head to the Wise website

Create an account by entering your email - alternatively, sign up with your Google or Facebook account

Enter the amount of money you want to send, or the amount you want the recipient to receive

Confirm the transfer type, and enter your personal details using the onscreen prompts

Add the recipient's bank details or email address

Review and add a message for the recipient

Choose how to pay, and follow the instructions to fund your transfer

Both you and the recipient will be notified once the payment is made
Wise international payments - pros and cons
Low, transparent fees with no markup on the exchange rate

Payments are often received very quickly - depending on the destination country, your money can arrive in hours
You'll need to set up an account online to make a payment

Fees vary based on the service you select - funding your payment with a card may cost more than using a bank transfer
3. WorldRemit 
With WorldRemit you can send payments to your contractors all over the world. 130 countries are covered, with services including bank transfers, cash collection, mobile money payments and even airtime top-up. Fees vary, and there may be a markup added to the exchange rate used. Many payments are available within minutes, although bank transfers can take a little longer depending on the specific bank's own processes, the time of the transaction and the day of the week. Here's how to get started with WorldRemit:
Click

Sign Up

on the WorldRemit website or using their app

Enter your personal details according to the onscreen prompts

If requested, verify your account by uploading your identity and/or address documents

Model the payment you want to make to see the services you can select for that destination country

Check the exchange rate and fees, enter your recipient's details and confirm your payment

Fund the transfer using the method you've selected

Follow the onscreen instructions to conclude your payment - you may need to pass a reference number to your recipient so they can collect their money 
WorldRemit international payment - pros and cons
Payments can be made to bank accounts, for cash pick up or even to mobile money accounts

Broad range of countries and currencies covered
You'll pay a transfer fee, and there may also be fees added to the exchange rate used

 Not all services are available in all destination countries
Learn more about WorldRemit
4. Revolut
Revolut has both personal and business account options. For business customers, there are a couple of different ways you can use Revolut. Sign up for a free account and pay a fee every time you make an international transfer - or choose to open a paid account plan, and get free international transfers and a range of other useful perks and tools. Monthly fees for the most popular plan are 39.99 USD.
Revolut international transfers made within your account limits use the mid-market exchange rate with no markup. If you have a free plan, or exceed the limits on your account type, you'll pay a markup of 0.4% and a 3USD fee for every transaction. Here's how to sign up with Revolut for business:
Click

Sign up

on the Revolut business webpage

Complete the form following the onscreen prompts - this should take about 10 minutes

Submit the form to join the queue for membership

A member of the Revolut team will contact you to confirm the next required steps and what documents you'll need to upload to verify your account
Revolut international payments for business - pros and cons
Choose either a free basic account to pay 3USD + 0.4% per international transfer, or upgrade to a paid account which has free transfer options

Paid accounts come with lots of other functions like expense management and bulk payments
Free transaction limits vary according to the plan you select - the most popular

Grow

account has a 39.99 USD/month fee

Currency exchange offered on 28 currencies only - check the currencies you need are covered
5. PayPal
As a leader in digital payments, PayPal offers solutions to business owners looking to send and receive money online. With a PayPal business account you can send money to contractors - as well as receiving payments from customers through invoices, in person or online. PayPal international Payouts can be made to multiple contractors at once, and have a 2% fee. You'll also pay a currency conversion charge when you need to switch between currencies, which will be 3% or 4% depending on the situation.
To get started with PayPal business, head to their dedicated business account page, and follow the onscreen instructions to activate your account.
PayPal Payouts - pros and cons:
Familiar brand with good security in place

Many people will already have a PayPal account, making this a convenient option
2% fee to send a PayPal Payout, plus currency conversion fees of 3% - 4%

Recipient will need to have or open a PayPal account to access their money
6. Payoneer
Payoneer offers accounts for small businesses, freelancers, ecommerce sellers and entrepreneurs. You'll be able to use your account to make and receive payments, with pay per use fees. Sending an international payment has a 3% fee if you fund it using a credit card. Using a bank transfer to pay will come with a lower fee of up to 1%. There may also be markups added to the exchange rates used, so you'll want to check the details for the specific payment you need to make before you confirm it.
To get started with Payoneer:
Click the option to sign up which is available on the Payoneer website

Enter your business details and personal information, following the onscreen guide

Add your email and create a password for security

When you want to make a transfer select

Initiate a payment

Enter your recipient's details, and the amount you want to pay

Select the payment method, and check over the fees and rates on offer

Once you confirm your transfer, you'll be able to track it in your Payoneer account
Payoneer international payments - pros and cons
Payoneer is a specialist in account solutions for entrepreneurs and SME owners

Pay per use fee structure so you don't pay for any services you don't need
International payment fees are higher for credit card users - 3% plus any markup added to the exchange rate

You'll need to set up and verify your account to get started
What are the benefits of hiring foreign contractors?
If you're still unsure about whether or not using foreign contractors is right for your business, check out these benefits:
Find the best people for the job, no matter where in the world they are

Build a flexible team you can make larger or smaller as needed

No need to invest in large offices as your team will work remotely

Hire people who are experienced and independent to save time on onboarding

Save money by finding a contractor who can fit your budget

Cut the costs of benefits as compared to engaging a full time permanent team
With businesses growing ever more globally connected, it makes sense to find the best people for your team, no matter where in the world they are. Use this guide to help find the best way to pay your foreign contractors, to save money and boost your profits as you build your business.
Your currency knowledge centre
How does PayPal Work? Your Full Guide here
This guide runs through how PayPal works, particularly when you need to send money to someone overseas. It also covers some pros and cons of using PayPal for international payments.
Should You Use Wise (formerly known as TransferWise) to Wire Money Overseas?
Our biggest, most comprehensive look at one of the most popular money transfer companies in the world. All the information you need to make the right decision.
International Money Transfer Comparison and Reviews
Doing an international money transfer with your bank can cost you a lot more than its worth. By the end of this article, you'll find out how to transfer funds internationally without paying too much.