7 Alternatives to MoneyGram Online Money Transfer
If you need to send money abroad, MoneyGram is one of the most popular options. It offers online transfers, has a huge network of physical locations around the world and you can also receive money.
But there are plenty of other options, too. Here are a some of them:
1. Remitly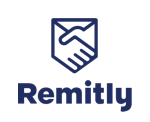 Remitly has a broad range of services in addition to sending money overseas online. You can also use their mobile money service, send payments for cash collection at a local agent or even home delivery in some locations. The costs vary according to the service you select, with higher fees for express payments.
Key features and fees:
Range of ways to have your recipient get their money - and 2 different fee types based on how quickly you want the payment to arrive
Fees and rates vary depending on where you're sending money to, the value and the payment/receipt method
2. Wise

Wise offers direct international bank payments, as well as multi-currency accounts to allow you to receive fee free payments in major currencies, hold foreign currency balances, and send money all over the world. All transfers use the real mid-market exchange rate with low, transparent fees - which can work out much cheaper than other alternatives.
Key features and fees:
Wise offers mid-market exchange rate for currency conversion
Wise money transfer allows money transfer to 160+ countries, in 50+ currencies
You can also open a Wise multi-currency account for free, an receive international payments conveniently, in 10 currencies
Model your payment instantly online to see the fees - no markup is added on the exchange rate
Low & transparent fees
Learn more about Wise Money Transfers
3. OFX

As a global payment provider, you can send in over 50 currencies with OFX, to some 190+ countries. You can also access specialized FX services to lock in exchange rates and make and receive business payments. Create an account to see how much your specific transfer will cost you.
Key features and fees:
Create an account to get a payment quote from an OFX expert and learn more about the fees and exchange rates available
Business payments, and accounts for online sellers also available
4. WorldRemit

WorldRemit services are flexible and include direct bank transfer, payment for cash collection, mobile money and airtime top up. The range of services available depends on the destination country - but with 130 countries available, the chances are that the one you want will be covered.
Key features and fees:
Model your payment online to get an instant quote for the fees and exchange rate available
Fees and rates vary depending on where you're sending money to, the value and the payment/receipt method
Learn more about WorldRemit
5. TorFX

With offices around the world, TorFX processes over 7.5 billion GBP worth of transfers every year. Create an account and you'll be assigned an account manager to get quotes for your payments over the phone or online. You can send both business and personal payments with TorFX.
Key features and fees:
Highly rated for customer service, with support both online and by phone, 24/7
Fees and rates vary - you'll need to create an account to check the costs and exchange rate for your transfer
6. XE


Create an account with XE to send money by direct bank transfer to over 130 countries. Fees and rates vary depending on where you're sending money to, so you'll have to log into your account to get a quote for your specific transfer..
Key features and fees:
XE is a global currency service which offers data, insights and FX tools as well as currency exchange and international payments
Fees and rates vary - you'll need to create an account to check the costs and exchange rate for your transfer