How to Open a Business in France - A Full Guide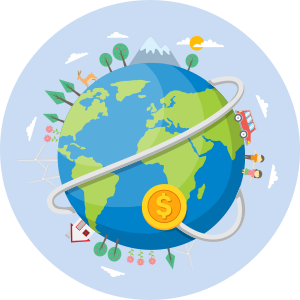 Whether you want to open a real estate office on the Riviera, become a plumber in Provence, or sell your art in the Alps,  you'll need to understand how to open a business in France first. Starting a business anywhere is an exciting - but daunting -  challenge. Even more so when the business will be outside of your home country, and you'll be navigating unfamiliar business structures, taxes, labor laws and licensing requirements.
This guide gives an overview of the broad steps you'll need to take to open a business in France. You'll need to get professional and specific support to make your dream a reality - but this is a great guide to get you started.
Can I open a business in France from abroad?
It's easiest to open a company in France if you're from the EU or hold a residence permit for France. In this case there are pretty much no restrictions on your options for trading in France as long as you follow the rules.
If you're not in France and want to get your business started you do still have options, but you'll probably need to seek legal advice before you dive in. It may be possible to register a business in France as a branch office if you already have a business overseas, or if you're willing to open an SA company - like a PLC in other countries. These business entity types are complex though, so do talk to a lawyer or company registration specialist to understand your best option.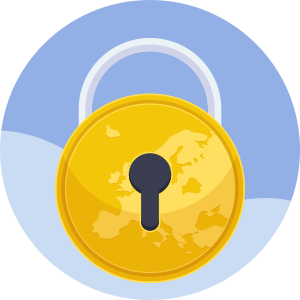 The steps to open a business in France
Let's look at an overview of the steps you'll need to take to open a business in France. Don't forget, taking professional advice is essential - the information here is intended as a guide only, and is a starting point to more detailed research to make your dream come true.
1: Types of business entities in France
One of your first steps will be to identify the correct sort of business entity you'll need to open. The types of business structure common in France may vary from what you're used to. Here are some of the most common options:
Sole proprietorship (

entreprise individuelle

)

Limited liability sole proprietorship (

Entreprise individuelle à responsabilité limitée

- EIRL)

Commercial partnership (

société en nom collectif

- SNC)

Limited liability company (

société à responsabilité limitée

- SARL)

French joint stock company (

société anonyme

- SA)
The sole proprietorship option suits freelancers and those working alone, who don't mind their personal and company finances being considered as one. Alternatively the EIRL is similarly for individual business owners, but does consider personal and business finances as separate. That means that you may not be personally liable for company debts.
A partnership model will be fairly familiar, while the SARL entity type best fits the LLC model in the US. The final option listed - the SA - is roughly the same as a publicly limited company in other countries, with floated stock on public exchanges.
2: How to register a business in France
Choose the right business type
Before you can register your business you must decide the entity type that best suits your needs. Make sure you understand the obligations and rules surrounding the entity structure you've selected - and as always, get legal advice as you need it.
Select the right business category
Business registration in France is done through the centre de formalités des entreprises (CFE). There are different CFE divisions for different types of business - so you'll need to select the category your business falls into, to know where you can register. You will then need to find the CFE which covers your category and your geographical area. 
There's lots of useful information about business registration processes - as well as some useful tools, on the Guichet-Enterprises website. This site provides ways for business owners to easily interface with the correct CFE, no matter what type of business you run, and where.
Check your chosen name is available
As with many other places, you'll need to check that the name of your business isn't already taken in France. If your preferred name is already unavailable, then you'll need to think again. 
You can check the names and registered trademarks of all businesses through the Institut National de la Propriété Industrielle (INPI).
Gather the paperwork to register your business
Now it's time to gather all the documents you need to register your business so you can start trading. You'll be able to register your business through your local CFE - or online via the Guichet-Enterprises.
The documents required vary according to the business entity you're setting up. No matter what business type you're creating you'll need valid identity documents and proof of address for the business owner or owners, and in some cases other managers or directors. If you're setting up a more complex company type you'll need to demonstrate you have funds to invest, as well as draft documents for the creation of your company.
Check the specific paperwork required with your CFE or a legal advisor.
Get your registration numbers
Once you've submitted your registration application to the CFE, it will be passed to the relevant authorities to get you registered. Exactly what happens now depends on the entity type, the work you'll be doing and if you're hiring people. Your company information could be sent to the authorities to ensure you're following labor codes for example, the tax office, or the specific commercial body for your field of work.
Your application will also be passed on to INSEE - the National Institute of Statistics and Economic Studies - to be entered into the business register. This will then mean you receive a series of registration numbers known as APE, SIREN and SIRET codes. These codes are used to identify different businesses and make it easier to look up registered business details like type, size and turnover.
Plan hiring processes 
If you're building a team to grow your business, you'll need to get local advice to make sure you understand how labor law works in France. Don't assume it's the same - or even similar - to what you're familiar with. 
French employers have to pay significant contributions for social security charges. Get support and advice before you get started.
Get the right financial tools in place
You're almost ready to move forward with your business plans. Now's the time to make sure you have the right practical financial tools in place to make sure you have a good chance of success. 
Understand the tax and accounting requirements for your business type and get accounting support or software to make life easier. Open a business bank account to keep your personal and financial funds separate. And plan your budget and business projections so you stay on track as you start trading.
3. Opening a bank account
As soon as you make or receive payments on behalf of your business you need a business bank account. Keeping your business accounts in one place makes it far easier to prepare your tax filing, do the accounts, and measure the success of your new company.
You will be able to open a business bank account with a traditional bank, or you might choose to work with a fintech company which offers online business accounts. Traditional banks have a broad suite of financial products for business owners, but may come with higher fees. Online options typically have lower fees thanks to the lower overheads, but can't offer face to face customer support.
Big highstreet banks to look at might include:
Crédit Agricole (CA)

Société Générale

Banque Populaire (BP)

BNP Paribas

Crédit Mutuel

Caisse d'Epargne (CE)
Fintech companies you may consider include:
Learn more about opening a business bank account in France, with this handy guide.
4: Finding an accountant in France
Get a professional accountant to support your administration and allow you to focus on what you're best at - pleasing customers and growing your business. Your local Chamber of Commerce may be able to put you in touch with accountants in your area. Or, take a look at the Ordre des Experts Comptables (OEC) which is the professional body for accountants in France.
5: Legal obligations and responsibilities
As soon as you're registered as a business owner in France you need to keep up with the legal obligations and responsibilities that come with your role. That will include doing your accounts, paying your tax, keeping the authorities informed about any change to your business activities, and being well on top of any licensing or legal requirements relating to your specific field of work.
The exact legal obligations you need to know about depend on your business type, field of work, turnover and whether or not you have any employees. Make sure you're clear on the law in France and how to keep on the right side of it.
Where can you get professional advice and help from?
There are lots of places you can get advice and help from, with many online resources available from the comfort of your own home. Here are some of the best French resources to look at before you start your business, for inspiration and ideas:
The

centre de formalités des entreprises

(CFE) for your location and business type

Your local Chamber of Commerce

The

Guichet-Enterprises

website for general business advice

Ordre des Experts Comptables

(OEC) for accounting matters

Institut National de la Propriété Industrielle

(INPI) for trademarking and copyright
You may also find help outside of the traditional French institutions:
European Enterprise Network

for advice, funding and information

BGE

for support for entrepreneurs and startups

LinkedIn and other professional sites to connect with people in your niche even if you're not yet in business

Networking sites to find places to connect with other business owners in France
Setting up a business in France isn't easy, but there is a lot of support out there to make sure you get off to a flying start and you can use this guide as a jumping off point for your own research on how to open a business in France.
Your currency knowledge centre
Best International Money Transfer for Businesses?
Looking for the Best International Money Transfer for Businesses? Here's 6 of them.
Should You Use Wise to Wire Money Overseas?
Our biggest, most comprehensive look at one of the most popular money transfer companies in the world. All the information you need to make the right decision.
International Money Transfer Comparison and Reviews
Doing an international money transfer with your bank can cost you a lot more than its worth. By the end of this article, you'll find out how to transfer funds internationally without paying too much.
General advice: The information on this site is of a general nature only. It does not take your specific needs or circumstances into consideration. You should look at your own personal situation and requirements before making any financial decisions.