6 Options to Take Online Payments - 2023
Giving your customers easier ways to pay online is good for business - and can make your life more straightforward, too. No more handling cash or taking trips to the bank to deposit cheques - just simple payments from your customers, deposited directly to your account.
Let's take a look at the best ways to get paid online by customers - 2023 edition.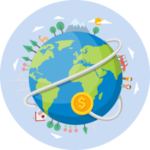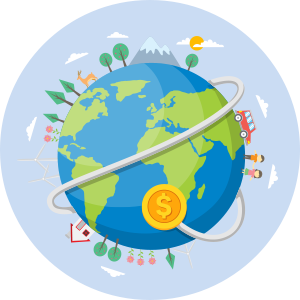 How to take payments online
Online payments were already a big thing - and the global pandemic has been a driving force in more people than ever shopping and managing their money online. A recent report shows that 44% of people order online using their smartphones on a weekly basis. That means that no matter what business you're in, you need to make online and mobile payments easy for your customers.
The right way to arrange online payments depends on your business type. You could issue invoices to customers and provide ways to pay digitally, or if you're in ecommerce, you may consider adding more online and mobile payment options to your website. It's also possible to have customers pay you by a regular bank transfer or echeque. Different approaches suit different businesses - we'll run through some key options and their pros and cons, next.
What are some of the options to take payments online?
1. PayPal
PayPal has a comprehensive range of solutions to allow business owners to get paid online - and even offline, too. Depending on your business type, you could choose to use PayPal to get paid through your ecommerce site, through marketplace sites, or by issuing invoices which have a Pay Now function embedded. For online payments through a website, you'll be able to easily add PayPal as a payment option if it's supported by your website platform - Shopify, GoDaddy and WooCommerce for example.
Check out the full range of fees you'll need to pay when using PayPal before you sign up. PayPal is great as a market leader in digital payments, but some costs - including international payment fees - are on the high side. Here are some examples:
PayPal online domestic payments - 2.9% + fixed fee by currency
PayPal online international payments -  2.9% + 1.5% international fee + fixed fee by currency
2. Get paid by bank transfer or echeque
Some businesses may prefer to simply be paid by their customers directly into their bank account, without using an intermediary service or platform. You could ask customers to pay by wire, or echeque for example. Check out the costs of receiving payments, which will vary according to your bank. Depending on your bank's policy you may find it's free to receive domestic bank transfers, but fees for receiving international wires are common and can eat away at your profits.
The fees of an incoming wire depends on various factors, but this is typically a charge of $10 to $20.
3. Card payments direct to your bank
To allow your customers to pay you using credit or debit cards you'll need to select a payment processor and a payment gateway. The processor will determine which type of cards you can accept - Visa, Mastercard or Amex for example. The gateway is - as the name suggests - the way your customers can actually get their money to you. Many of the options laid out in this article offer credit card payment services - PayPal for example, is one popular payment gateway to consider. You can also look at Stripe or Square, which are great companies for small business customers looking to take online and mobile payments.
There are fees for getting paid by credit card, which can vary according to the network and payment gateway you choose. The specific type of payment will make a difference too - for example, payments made where the card isn't present typically attract higher fees than ones where the merchant physically swipes or taps the card. Here are some example fees to consider:
Stripe online payments - 2.9% + 0.30 USD per transaction
Square online payments - 2.9% - 3.5% depending on the type, + small fixed fees per transaction
4. Payoneer
Payoneer is a specialist in payment services for entrepreneurs, ecommerce sellers and freelancers - as well as having solutions for larger businesses. You pay for the services you use with Payoneer - there is no set monthly account fee. That can make this an attractive option when you're building your business and may not be sure of the numbers of transactions you'll likely make.
Payoneer gives customers local receiving accounts in major currencies like USD, GBP and EUR, so you can get paid by customers in their local currency around the world. You'll then be able to manage currencies within your Payoneer account. There are fees to consider when using Payoneer - here are a few to know about:
Get paid by another Payoneer customers - free

Get paid by clients using a credit card or ACH transfer - 1% for ACH, 3% for card payments

Get paid through integrated marketplaces - marketplaces like Fiverr and AirBnB set their own fees

Get paid into your local receiving account - free for EUR and GBP - up to 1% for some USD transfers
5. Skrill
Skrill is a digital wallet service which offers businesses ways to receive online payments. You'll need to sign up for an account, and can choose between 3 account levels according to your personal preference. Then you can have customers pay into your Skrill account, or add Skrill as a payment gateway on your ecommerce site. Skrill is integrated with Shopify to make it easy to set up online payments.
Skrill works across multiple currencies, so you can pay and get paid by customers overseas. However, there are fees involved when sending or receiving a Skrill payment. Check out the full range of costs online, which include:
Skrill fee when sending and receiving a payment in the same currency - up to 4.99%
Skrill international transfer exchange rate markup - up to 4.99%
6. Cash App (by Square)
Square is one of the biggest payment processing platforms out there, and within the Square family you'll also find the Cash App. Cash App works as a digital wallet for personal customers, who can use it to hold money, make and receive payments, and even invest. If you use Cash for your business, you'll need to pay fees when receiving payments. These fees are not disclosed on the Cash App website but shared at the point you're setting up your account. 
Check out Cash App's full functionality and costs, online or by downloading the app to get started.
Which online payment system to choose for your business?
There's no single best way to set up online payments. The right choice for your business will depend on your personal preferences and the way you typically interact with customers. If you're a freelancer issuing invoices, you'll naturally be drawn towards some services which are optimized for invoice payments. 
Ecommerce sellers have a broad range of ways to get paid online. If you sell through a marketplace platform see which online payment platforms are integrated already for ease. It's also worth checking out which payment methods are set up by your hosting service if you've built your own website - switching on online payments could be as simple as clicking a button if your preferred payment provider is already integrated.
Services like Square and PayPal can even work for online payments made in person - suitable for mobile workers like tradespeople or those working across both off and online sales.
Getting paid online isn't hard to arrange - and can make it easier to connect with your customers around the world. Check out these options as good places to start, and remember to compare a few and look through the full list of fees, terms and conditions before you choose one.
Your currency knowledge centre
How does PayPal Work? Your Full Guide here
This guide runs through how PayPal works, particularly when you need to send money to someone overseas. It also covers some pros and cons of using PayPal for international payments.
Should You Use Wise (formerly known as TransferWise) to Wire Money Overseas?
Our biggest, most comprehensive look at one of the most popular money transfer companies in the world. All the information you need to make the right decision.
International Money Transfer Comparison and Reviews
Doing an international money transfer with your bank can cost you a lot more than its worth. By the end of this article, you'll find out how to transfer funds internationally without paying too much.