5 Alternatives to Payoneer international payments
If you're not sure whether or not Payoneer will suit your needs, it's a smart move to check out some similar services and competitors. Compare these options with Payoneer to see if any may work better for you.
1. Wise

It's free to create a Wise account for personal use - if you want to unlock business features you can pay a one off 31 USD fee to get full access. No minimum balance or monthly fees apply.
Both personal and business accounts let you hold 54 currencies, get local receiving accounts for free transfers to up to 10 currencies, and send to 80 currencies around the world. All currency conversion uses the real mid-market exchange rate with no markup, just low, transparent fees.
2. Remitly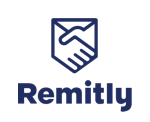 If you want to send international payments but don't want a multi-currency account, Remitly may be an option.
You can send money to 100 receiving countries, and register your account for free. Fees vary based on whether you use the faster - and more expensive - express service, or choose the cheaper economy option. Delivery options include bank transfers, cash collection and mobile money payments.
3. PayPal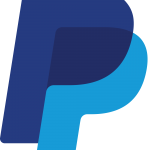 With a huge global user base, PayPal is an obvious place to look as an alternative to Payoneer. You can get a personal or business account with PayPal - fees and features do vary between the two so make sure you choose the right one. Payments can be made to users globally, although your recipient does need an account to receive their funds. Personal international transfers cost up to 4.99 USD, plus currency conversion costs - sending or receiving commercial payments costs 2.89% + 1.5% international charge, and currency conversion costs.
4. Skrill
As a personal customer you can use Skrill digital wallets in a variety of levels - unlocking more features as you go. Business customers can get a multi-currency account to manage 40+ currencies and integrate with their ecommerce platforms to receive payments. There are lots of features for online sellers like simple integration, chargeback protection and analytics.
5. Neteller
Neteller digital wallets can be used to hold currencies and send payments around the world. You can sign up as a personal or business customer -  business customers can choose to integrate Neteller with their ecommerce sites to facilitate payment processing in a range of currencies. As a personal customer you can spend from your digital wallet online, and upgrade your account to get extra benefits.
Learn more about Neteller
Payoneer Alternatives - Features and Fees
Let's look at how these services measure up side by side.
Payoneer entrepreneurs and business accounts can provide a simple way to get paid by customers and clients, and to pay global contractors. However, there are fees to consider, so - like any financial product - you should read the terms and conditions of the Payoneer account thoroughly before you sign up. 
Compare a few options from our list, so you know you're definitely getting the best account for your needs.