How to Register a Business in Canada - A Full Guide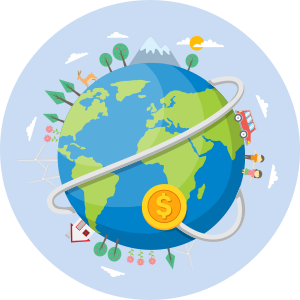 Setting up shop in a new country - even when there's no language barrier to tackle - can be a challenge. Use this guide as a starting point to figure out the steps you need to take to start a business in Canada.
Can I register a business in Canada from abroad?
There are ways you can open a business in Canada as a non-resident, but the best route for you depends on both the type of business, and where in the country you intend to operate. It's best to take some advice here to make sure you get the right option from the outset, as changing company structure later could be a hassle.
Options might include:
Entering a partnership with a Canadian citizen and registering the business using their address

Opening a branch office or subsidiary in Canada if you've already got a business in operation

Setting up a corporation
In all cases rules apply regarding the residency of directors, the licensing requirements and where you'll be able to operate.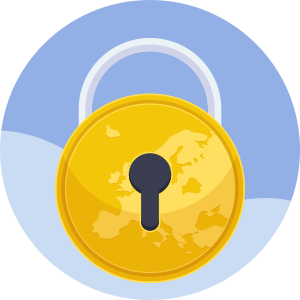 The steps for starting a business in Canada
Let's work through the basic requirements for registering a business in Canada. It's important to remember that each individual case is unique and will come with its own specific requirements. Many of the steps to take - and the rules which apply - are set by provincial and territorial authorities, and so vary from place to place.
The information set out here is a broad guide - do your own research and take professional advice to make sure you know how the processes apply to your circumstances.
1: Types of business entities in Canada
The types of business entries available in Canada will probably feel familiar- in broad terms you can choose from:
Sole proprietorship

Partnership

Corporation
If you want to register a business in Canada as a sole proprietorship, this is the simplest type of business; you take on personal responsibility for the profit and loss of your company. This would suit people working alone.
If you intend to work with someone else, consider a partnership. A partnership can be formed by verbal agreement although it's more common - and more advisable - to have a full written agreement in place before you start working. Partners are individually responsible for tax filing in this case, and should have an advance agreement about how profit and debts are managed.
Finally, the most complex business structure - a corporation. This is a more advanced business structure with different reporting and tax requirements. There's lots of useful information on the Canada Revenue Agency (CRA) website to help you navigate the obligations of each business structure - but do take personal advice from a legal professional if you're not clear of the implications or opportunities of each entity type.
2: What's the business registration process in Canada?
It's helpful to take a look at the broad range of advice available from the CRA before you get started with building your business. Here's an overview of the steps to kick off.
Choose the business entity that suits your needs
As we've outlined above, there are several different options when it comes to the type of business you want to operate in Canada. Some will appeal more than others based on your niche, ambitions and residency status. Read through the rules of each before you choose.
Check if the name you want is available
Picking a business name is more than just choosing something you like the sound of. Once you have an idea of the name you want you'll need to check it's not already taken, and register it for yourself. First check with a simple internet search whether other businesses already operate by that name - and if the website and social media addresses you might want are still available.
You can then move onto a more thorough search. Registering business names is done by province or territory, so you might need to check both national and local registries. Here are the national registries to check out - get the local register for your province or territory online with a simple Google search.
You'll then need to register your business name with your local authorities wherever you plan to trade. The only exception is if you're a sole proprietor trading under your name with no additions or modifications - in this case you can usually proceed without registration.
Register or incorporate your business
The next step is to register your business. Because the process here varies from place to place, the best way to proceed is to tap into the resources on the Regional Business Support website, which has details by province and territory, covering registration processes and available help.
In all cases, to register you'll need to provide:
Your business name

Your chosen business entity type

The location of your main office

Where you intend to trade
Get a business number, tax account and any licenses required
When you start to register your business with the provincial or territorial authorities you'll be guided through the process of applying for a business number and tax account. However, you'll also need to check if you need a license or permit to work in your specific field. As this can vary by location and niche, you'll want to check out the helpful online tool to let you search by municipality and industry to find any required paperwork.
Learn about hiring employees
As a final step before you start trading, make sure you take the time to understand your responsibilities as an employer in Canada if you're hiring staff. The rules here can be very different to what you're used to, so get advice to make sure you can stay on the right side of the law.
3. Opening a bank account
Getting a business bank account is an essential step when starting a new business. Keep your personal and company finances separate to make accounting, tax and profit analysis easier.
You'll be able to open a business bank account with a traditional bank in Canada - or you could choose a fintech company offering flexible business accounts online. Traditional banks have usually got a full suite of business products including financing and credit - but may also have eligibility restrictions and higher fees. Fintech accounts tend to be lower cost, more flexible, and can often be opened before you even arrive in Canada to start your new enterprise.
Traditional banks you might consider include some of the biggest in Canada, like:
Bank of Nova Scotia

Bank of Montreal

Royal Bank of Canada
Or check the online business account providers such as:
Tangerine

Simplii Financial
4: Finding an accountant in Canada
You'll want the right team on side when you open your business in Canada - and one part of that is getting a great accountant. The professional body for accountants in Canada is the CPA.
One way to find your perfect match is to search online by your location in Canada for CPA registered accountants - provinces and territories have their own lists you can check out. You'll also be able to find accountants by word of mouth and personal recommendation.
5: Legal obligations and responsibilities
Starting a business is exciting, but there's a lot to think about. Make sure you're clear on your legal obligations and responsibilities before you get caught up in the day to day work of running your company. For example - before you can hire any employees you'll need to register a Payroll Deductions Account with the CRA. This can usually be done online - or even at the same time as you register your business. But it needs to be done before those first hires to make sure you can make deductions and manage payroll properly.
Whenever you start to make sales you'll also need to check if you need to register for GST/HST or any provincial sales tax. The requirements may vary by location, so the only way to be sure you're on top of everything is to get great advice and dive into the research yourself.
Where can you get professional advice and help from?
A final word on places to find help and advice The good news is that there's a lot of guidance out there - and with most resources available in English, the internet is a perfect place to start. Here are a few pointers:
If you're unsure about the steps to get your business register and started, there are many agencies out there which can help for a fee
The Canada revenue authorities have a whole section on coming to Canada as an immigrant entrepreneur - perfect for people intending to move permanently
Check out the helpful guides available from the Business Development Bank of Canada

Join relevant LinkedIn groups or attend in person networking events to get to know other entrepreneurs in the same situation

Find support from professionals - like picking a CPA registered accountant to keep your books straight
Building a business is exciting - and building a business in a different country comes with even more challenges and opportunities. Use this guide as a jumping off point, and get into your own research. One of the most challenging things about creating a business in Canada is that so many rules, processes and agencies are localized so you'll need to get all the details for the province or territory you're planning on trading in. Check out online resources, surround yourself with supportive and knowledgeable people.
Your currency knowledge centre
Best International Money Transfer for Businesses?
Looking for the Best International Money Transfer for Businesses? Here's 6 of them.
Should You Use Wise to Wire Money Overseas?
Our biggest, most comprehensive look at one of the most popular money transfer companies in the world. All the information you need to make the right decision.
International Money Transfer Comparison and Reviews
Doing an international money transfer with your bank can cost you a lot more than its worth. By the end of this article, you'll find out how to transfer funds internationally without paying too much.
General advice: The information on this site is of a general nature only. It does not take your specific needs or circumstances into consideration. You should look at your own personal situation and requirements before making any financial decisions.