Can I Send Money from PayPal to Western Union? Read this Full Guide
Let's start with the key question. Is it possible to send money from PayPal to Western Union? Well, yes. But it's probably not going to be easy or cheap.
How to send money from PayPal to Western Union?
Because PayPal and WesternUnion are not linked systems you'll need to take a few separate steps to transfer money from one to the other. There are a couple of potential ways to go about this, depending on the type of payment you need and how your PayPal account is set up.
Option 1: Use your linked bank account
Withdraw the money you want to send from PayPal to your bank account, and then arrange a Western Union payment online, funded with your PayPal balance.
Option 2: Use a Western Union Card
If you have a Western Union prepaid card you could link your PayPal account, and use this to fund your card. Then transfer from your Western Union card however you prefer.
Another option is to get a PayPal Card. You can then either use this to pay for your Western Union transfer, or to withdraw your PayPal funds from an ATM, and then pay Western Union in cash. 
Unfortunately neither of these methods is perfect - using your card to fund the transfer may flag as suspicious to PayPal, in which case it'll be blocked. Making ATM withdrawals means limits and fees, which can end up expensive - plus making a Western Union payment in person usually costs more than using the online service. Therefore, you're probably better off trying one of the options above in the first instance. Here's how.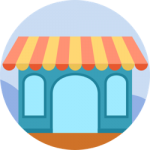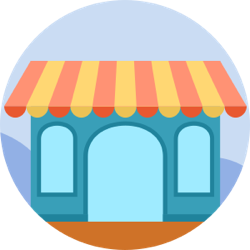 Use your Western Union card
With a Western Union prepaid Mastercard (known as a Netspend card) , you can choose to link your bank account or cards to allow you to top up. By linking your PayPal account and transferring your balance to your Western Union card, you'll then be able to move the money out of the card and on to your recipient using Western Union's money transfer service.
Get your Western Union card:
Head to the Netspend website and click Get Card

Enter your details, including name and mailing address

Confirm and you're done
Your card will be with you in 7 - 10 days. It's worth knowing that there are a host of other fees associated with the Netspend card, so you'll want to check the terms and conditions before you order.
Use your linked bank account
If you have already linked your US bank account to your PayPal account, you'll be able to withdraw your funds to your account fee free in a few days, or faster for a fee. Then you can head over to the Western Union website and arrange your payment, using a bank transfer to fund it.
How much does it cost to send money from PayPal to Western Union
So moving money between PayPal and Western Union isn't easy - but it is possible by a couple of methods. Neither option is perfect, thanks to the wait times and fees involved - here are some key costs to think about.
How much money can I transfer from PayPal to Western Union
You can transfer up to 25,000 USD from PayPal to your bank using Instant Transfer - or up to 5,000 USD using Instant Transfer to a card. You'll then be able to send this on as a payment with Western Union, subject to limits which vary according to the destination country. Model your payment on the Western Union website to see the limits which apply to your particular payment.
If you use a Western Union card there are a couple of limits you need to know about. The maximum cumulative balance you can load to your card in 24 hours is 7,500 USD. However, the maximum Western Union transfer you can send from your card is 950USD, subject to aggregate limits.
How long does the process take?
Both options for transferring money from PayPal to Western Union can take time. The very quickest way - which is also likely to have the highest fees - is to withdraw your funds from PayPal using an instant transfer.
If you then arrange an online Western Union for cash pickup, the payment could be available in just a few minutes.
However, there are higher fees for this type of transaction compared to standard withdrawals and bank transfers from Western Union.
Compare other money transfer providers
If you need to send a payment overseas it's worth checking out and comparing money transfer providers to see which offers the best value for your transfer. That's because each international payment provider offers a different range of services, with different fee structures and exchange rates. 
Factors like where you're sending money, the value of the transfer, how you want to pay for it - and how your recipient would like to get the money - can all make a difference in the overall cost. Compare a few providers to see which offers the lowest fee and best exchange rate for your payment.
Frequently Asked Questions (FAQs)
Sending money abroad? Compare exchange rates and fees