How to open a UK business bank account (as a non-resident) - A 2023 Guide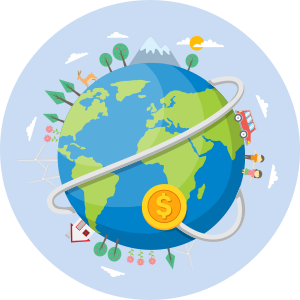 There are no legal restrictions to opening a UK business bank account - even if you're not a UK resident. However, to open a business account you'll usually need to have a business registered in the UK to be considered.
If you've already taken the leap and got your UK business registered and running, this is the guide you need. Learn about how to open your account, what documents you need, and which banks and alternative providers you might consider.
Can I open a business account in the UK as a non-resident?
You can open a UK based business account as a non resident - and as long as your business is based in the UK you should be able to open a business bank account there. In fact, if you're running a limited company in the UK you're actually required to have a business account to keep your personal funds separate from your business balance. 
That said, there are restrictions in place which are decided by the providers themselves, so you'll need to check the banks or fintech providers you're interested in to see if you're eligible under their policies.
Restrictions are sometimes in place due to strict UK laws governing money laundering and fraud - which simply make it not worthwhile some banks offering accounts to people they can't meet in person. Other banks overcome this issue by requiring a company representative to act as signatory and be a UK resident or at least visit the UK for long enough to sign a mandate to open the account.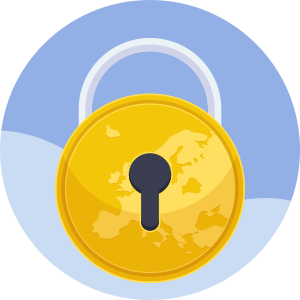 Can I open a business account online in the UK?
It is possible to open a business account online in the UK with traditional banks, however, in practise your options might be limited. This is usually due to the UK's strict Know Your Customer (KYC) rules. Banks must be able to fully verify the identity of any individuals, and the proper registration of a business, to offer an account. Some companies have this figured out and have great solutions to comply with KYC rules online - others do not.
The options you may run into include:
Some banks simply do not allow you to open an account online

Some allow you to start the application online but require an in person signature prior to beginning operating

Some banks insist on a UK based representative, even if the business owner is non-resident

Some banks and fintech providers allow digital verification processes to get your account open and operating entirely online
The only real way to work out whether you'll be able to open an account in the UK that suits your needs online is to do some research. We'll cover a few options later, including major UK banks and fintech providers, so you know where to begin.
What's the process of opening a business bank account in the UK?
The process for opening an account varies a lot between providers. If you choose a traditional bank, you'll need to assemble your supporting documents, and may need to visit a branch to hand in paperwork and give a signature. You may also need an opening deposit to get started.
With online alternative providers you'll be able to upload required documents and ID online or using your mobile device. This is typically a quicker process compared to the in person application processes employed by some mainstream banks.
There's some really useful information on how to open a business bank account as a foreign investor, on the UK government website.
What documents do you need to open a UK business bank account?
The exact documents and information you need when opening a UK business account will vary by provider, and also depending on the type of business you run. You'll want to check the full details of your chosen account before you begin your application. 
It's common to be asked for:
Personal information

, ID and addresses for owners, partners, and anyone who controls 10% or more of the business

Business contact details

and address, including online and social presence

Business plan

, financial history if any, and forecasts

If you have a limited company you'll need your

Companies House registration number
An opening deposit
Any other requirements to open a business bank account in the UK?
In most cases, to open a business bank account in the UK you should have a UK registered business -  for some accounts you can also be a sole trader or freelancer - aged over 18.
There are other standard requirements which basically restrict banks and other providers from giving accounts to businesses which may be involved in illegal or restricted activities. While many of these restrictions are obvious, others may not be so intuitive. Some charities, businesses selling alcohol or companies involved in pharmaceuticals may not be able to open some accounts for example. Check the provider's acceptable use policy carefully to make sure your business complies.
What are the fees for opening a business bank account in the UK?
The opening or monthly fee you pay will vary depending on the account type, the plan you select and the business entity you are running. You can usually find free to open accounts - at least for smaller businesses and sole traders - although you'll still want to check out transaction fees to make sure they are acceptable to you. Larger businesses with more complex financial needs might benefit from a fee paying account to access a broader range of services - weigh up your options before you decide.
UK business bank account providers
Get a professional accountant to support your administration and allow you to focus on what you're best at - pleasing customers and growing your business. Your local Chamber of Commerce may be able to put you in touch with accountants in your area. Or, take a look at the Ordre des Experts Comptables (OEC) which is the professional body for accountants in France.
An alternative option is to leave traditional banks behind and opt for a fintech company instead. Usually these are not banks as such, but work in partnership with banks to make sure your money is protected in the same way it would be in a mainstream bank. These business accounts offer flexibility, often come with low fees, and as they're opened and operated online and on mobile, they can save time too.
Fintech business accounts - Pros
Flexible accounts with lower fees and often no monthly charge

Manage online and on mobile with 24/7 support

Many accounts have specialist features such as multi-currency functionality or accounting integrations
Fintech business accounts - Cons:
No face to face service available

Not usually possible to deposit cash payments

Newer providers - although most are fully insured just like banks, they're unfamiliar to many people
Let's take a look at a few specific fintech business account providers as an example.
Wise business account
Wise offers multi-currency business accounts which let you receive payments, settle invoices, and hold balances in a broad range of foreign currencies. That means your business can have global reach - and you can get your account set up before you even head to the UK. All currency exchange uses the mid-market exchange rate with no markup, and you'll also get time saving features like batch payment solutions and Xero integration.
Monzo
Monzo is a fully licensed UK bank which operates online. You can get a Lite business account for free, or upgrade for £5/month - although you'll also need a Monzo personal account before you can apply. Even with the free business account option you get a UK current account, FCIS protection and a linked debit card. You're eligible for a Monzo account as a sole trader or limited company owner, as long as you're based in the UK.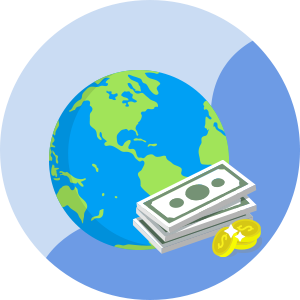 Monese
Open a Monese business account once you arrive in the UK - or the EU and EEA - and get your business registered in Companies House. You'll need a personal account before you can add a business account option, but you can choose from plans to suit your needs which come with different features and fees. You'll then be able to manage your personal and business finances from the same app. There's a £9.95/month fee for the business account.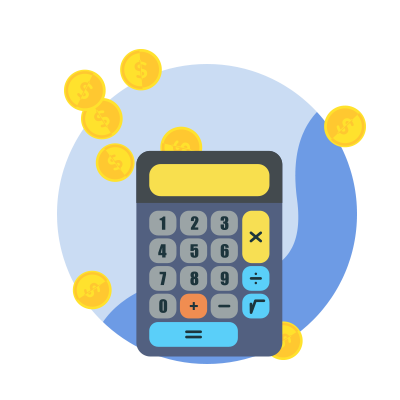 Revolut
Revolut offers business accounts to customers in the US so you can open before you travel. Choose from one of a range of plans, which span from the aptly named Free account to the $149.99/month Scale account. All accounts come with different features - if you're going to use your account regularly you'll probably want to upgrade to a paid plan to get higher limits on free transfers and withdrawals, and priority 24/7 support.
Traditional banks offer a broad suite of financial products, so theoretically if you pick well, you could get all your needs from day to day management, finance, investments and FX services, in one place. However, whether or not this works for you will depend on your preferences and your business type - the accounts available from some banks don't offer great flexibility, so you may find you need to maintain a high minimum balance, or pay service costs on your account for example. A smart place to start is with one of the UK's Big 5 banks:
HSBC

Lloyds

RBS

Barclays

Standard Chartered
Traditional business bank accounts in the UK - Pros
Well known names, established and trusted organizations 

Full suite of account options and other financial tools

Useful if you need face to face service or will be depositing cash regularly
Traditional business bank accounts - Cons:
Fees can be on the high side, including monthly account costs and transaction charges

You may need to take time out to visit a branch for some services or for support

Not all accounts will be available to all business types and sizes - check eligibility before you proceed
Do some research into banks and specific account products which might suit you. If you value face to face service, the place to start might simply be by looking at which banks have branches in convenient locations for you.
Opening a business account is an essential early step in setting up your new company. However, the choice - especially if you're in a new country - can be overwhelming. The good news is that there's definitely an account out there for you - the bad news is you'll probably have to do a bit of research and comparison to find it. Use this as a starter and do your homework to make sure you get a good deal, and an account that will grow with your business
Your currency knowledge centre
Best International Money Transfer for Businesses?
Looking for the Best International Money Transfer for Businesses? Here's 6 of them.
Should You Use Wise to Wire Money Overseas?
Our biggest, most comprehensive look at one of the most popular money transfer companies in the world. All the information you need to make the right decision.
International Money Transfer Comparison and Reviews
Doing an international money transfer with your bank can cost you a lot more than its worth. By the end of this article, you'll find out how to transfer funds internationally without paying too much.