5 Alternatives to Venmo for International Money Transfer
If you're repaying a friend for a coffee, sending a gift, or splitting a cab fare with friends, Venmo makes it easy to settle up with just a phone number.
5 alternatives to Venmo for money transfers abroad
People can use Venmo to send money to friends and family within the US. But if you want to send money abroad, in a foreign currency, Venmo can't help here - but these great international money transfer providers can. Use this list as a starting point to find the best service for you when you want to send a payment overseas.
1. Wise

Wise offers secure low cost transfers all over the world. You'll get the real mid-market exchange rate with no markup, which means you can instantly see how much you're paying for your transfer, and how much your recipient will get in the end. You can also open a Wise multi-currency account to make it easier to send and receive international payments, which comes with a linked debit card for easy spending and ATM withdrawals.
Send money to 80 countries, or hold and convert 54 currencies in the multi-currency account
Currency conversion uses the mid-market exchange rate with no hidden fees

All transfers are sent directly to your recipient's bank account for convenience - your recipient doesn't need to open a Wise account to get their money

4.6/5 star rating on Trustpilot and millions of happy customers
Learn more about Wise Money Transfers
2. OFX

With OFX you can send money online or using the OFX app, in 50+currencies, with exchange rates which are better than many regular banks. OFX is regulated in all countries in which it operates, to make sure your money is safe as it travels around the world.
OFX covers 50+ currencies and 190 different countries and territories

Send money easily online or using the app, for delivery to your recipient's bank account

Options are available to fix FX rates and send money later
4.3/5 star rating on Trustpilot, with 24/7 customer support if you should need it
3. Remitly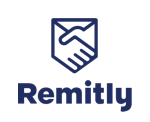 Remitly is a good option if you need to get your money to someone quickly in cash or if you want to make a payment to a mobile money account. Payment delivery options include cash collection or home delivery - or you can have your transfer paid directly to the recipient's mobile money or bank account.
Range of payment delivery options which means your money could be available very quickly and for local cash collection by your recipient
Broad coverage with thousands of agents around the world

Set up your transfers conveniently online 

4.4/5 star rating on Trustpilot
4. WorldRemit
WorldRemit also offers a broad range of delivery options for your payment. Depending on the destination country you might be able to have your transfer paid to your recipient's bank or mobile money account, or collected in cash at a local agent. In some countries you can also pay for airtime top up for

your recipient.
Send in 70 currencies, to 130 countries - with payments arranged online or from your mobile device
Quick payments are possible - 90% of transactions for cash collection are available in just minutes

Opening offers for new customers, and when you refer friends

Industry level security to keep your payments safe
Learn more about WorldRemit
5. Revolut
One interesting point of difference for Revolut is that you can choose from different account options to suit your needs. If you don't use the service regularly, a free standard account may be all you need - but you can also upgrade to paid account types which come with more perks and features.

https://revolut.ngih.net/c/2840549/1471653/9626
Exchange in 28 currencies and spend in 150+ currencies

Get smart tools to manage your money, including savings options and ways to earn interest on your balance

Different account types are available, including premium accounts with more benefits, and accounts specifically designed for children

Crypto currencies are available
Use this list of top picks as a starting point to research the best provider for your international payment - so you can cut the costs of bank fees, and get the best exchange rate out there when you send money across currencies.
Your currency knowledge centre
How to Send Money from PayPal to Venmo: A Full Guide
Venmo and PayPal offer easy and fast ways to send money to friends, split bills and pay when shopping online. However, it's not currently possible to send money directly from your Paypal account to a Venmo account - or vice versa.
Should You Use Wise (formerly known as TransferWise) to Wire Money Overseas?
Our biggest, most comprehensive look at one of the most popular money transfer companies in the world. All the information you need to make the right decision.
International Money Transfer Comparison and Reviews
Doing an international money transfer with your bank can cost you a lot more than its worth. By the end of this article, you'll find out how to transfer funds internationally without paying too much.