What is the Best Way to Transfer Money From a Bank in Europe?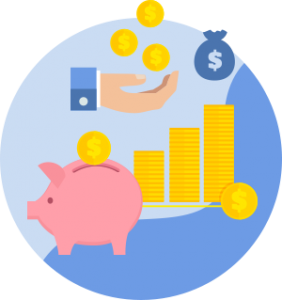 When it comes to sending money overseas from your European bank, you've got plenty of options. Choosing the right method for your international currency exchange will save you money and ensure the recipient gets their funds quickly and safely. We've done the research, so sit back, relax and learn the very best way to transfer your money from a bank in Europe.
Why your European bank won't be your best option
Of course, your first instinct is to use your European bank to send money overseas. Stop right there! Although your bank might be convenient, you'll end up spending much more to send money with them rather than through a specialist money transfer provider.
Here's why:
Banks charge high, fixed fees for international money transfers
You'll typically get a worse exchange rate from your European bank than you can find elsewhere
Your payment may have to go through several other banks, who all charge fees
The recipient may be charged a fee to receive the money into their account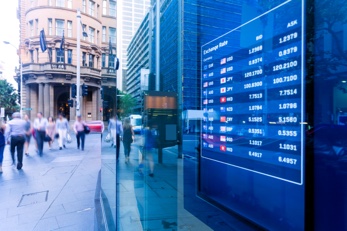 That high, fixed fee is a real problem if you're sending smaller amounts of money, as European banks might charge up to €50 on international money transfers. For example, if you're sending €500 to the U.S., that €50 fee will eat up 10% of the total.
Banks will also give you a worse exchange rate than you can get elsewhere, sometimes up to three or four percent below the base rate. Additionally, international money transfers may need to pass through other intermediary banks, and each of those may charge an additional ten euros to process the transfer. Finally, the recipient's bank will probably charge to deposit the funds into their account.
This all adds up to a bad deal for you and the recipient. For lower value transfers, you may pay 15% to 20% of the whole value of the transfer in fees and exchange rates.
What is the best way to transfer money internationally from a bank in Europe?
We have some good news for you. If you want to send money outside Europe, you can use a specialist money transfer services to save yourself a small fortune in fees. Setting up an account is quick and easy, your money is safe, and the recipient will get their funds quickly.
Because these money transfer services only focus on exchanging and transferring funds, they offer much more competitive fees and rates, meaning you get a bargain. Here are some of our favourite money transfer providers.

The best online international money transfer company
TransferWise is a great online option if you want a hassle-free and low-cost way to send money from Europe. They also offer an easy-to-use online service and mobile app and are ideal for sorting out your international money transfer straight away. But don't just take our word for it, they also have a 9.1/10 rating on Trustpilot.
How to transfer money from Europe with TransferWise?
Create an online account and log in.
Tap in how much money you want to send and where you need to send it to. Enter your recipient's details including IBAN number.
Make local EUR payment to TransferWise using your debit account, a bank transfer, or your debit card or credit card.
What are the costs?
TransferWise offers you the best exchange rates — identical to the rate you find on Google. They then charge a small, percentage-based service fee. The best way to figure out how much your transfer from Europe will cost is to use the TransferWise calculator. TransferWise offers 3 types of transfer when you send money from Europe.
Low-cost transfers - this is your cheapest option. All you need to do is to send money directly from your bank account, but it also means you need your bank account details.
Fast transfers - this is the most expensive option but it's the most convenient. This is because you can use your debit or credit card to make the transfer quickly.
Easy transfers - a bank transfer with an online payment is slightly more expensive than the low-cost transfer option, but you do need more information from your bank.
Speed of transfer:
Single Euro Payments Area (SEPA) countries: 0-1 business days
Sending EUR to countries outside of SEPA will take 2-5 working days
Is TransferWise safe?
Yes, it is. Click here to see our full review of TransferWise.

The best fee-free money transfer service
OFX is one of the oldest online money transfer companies in the market, with over 20 years under its belt. While they are especially good for sending money from the United Kingdom, USA or Australia, they also have the capabilities to send money from any European bank account in Europe to multiple countries worldwide.
OFX prides itself on taking the mystery out of foreign exchange. They offer exchange rates that are better than the banks and are therefore a good option for sending money from or to Europe.
How to transfer money from Europe with OFX?
Create a free online account and log in to get a live quote for your transfer.
Enter your recipient's details, including the bank account number, the IBAN number, and the SWIFT/BIC code.
'Finalise transaction' and pay using a bank transfer. Business customers can use direct debit.
What are the costs?
OFX offers zero transfer fees when you send money from Europe. They make their money by charging you a slightly poorer exchange rate than you would find on XE or Google.
They also have a currency exchange calculator on their website but it shows the interbank rate. This is the rate BEFORE they apply their margin. To get an accurate quote, you need to set up an account. Alternatively, use our exchange rate comparison engine. You'll see OFX's actual exchange rates and fees and can compare it with other services.
Speed of transfer:
It can take 1-5 business days for transfers from Europe.
Is OFX safe?
Yes, it is. See our full review of OFX for more information.

The best instant funds transfer company
WorldRemit is an online money transfer company that focuses on remittances. They're especially good for money transfers from Europe to other regions within Europe, parts of Asia, Africa and South America.
Two million users online use WorldRemit and they pride themselves on being able to transfer money quickly (within 10 minutes!) and conveniently. Ninety per cent of bank transfers are received the same day.
How to transfer money from Europe with WorldRemit?
Create an online account and log in. Verify your account with personal ID and address documents.
Tap in how much money to send and where to send it. Enter your recipient's personal details and address or IBAN for a bank transfer.
Make local European payments to WorldRemit using your bank account, a debit card, a credit card, a prepaid card, Apple/Android/Google Pay, or an online payment platform like SOFORT, iDEAL, or Trustly, depending on where you're sending money from in Europe.
What are the costs?
WorldRemit's transfer fees are a bit confusing because they differ depending on the amount of money you send and where you send your funds. They charge a fixed fee and add a margin to the exchange rate but are still a better option than transferring money through your European bank.
Speed of transfer depends on transfer type:
Bank transfer: Instant for selected banks
Cash Pick-up: Instant collection
Mobile Money: Same day
Home delivery: 1-7 days, depending on location
Is WorldRemit safe?
Yes, it is. Learn more about how trustworthy WorldRemit is.

The safest money transfer company
The XE business has been around since 1993 so they know a thing or two about sending money overseas! Not only is XE a well-established brand, but it is also one of the biggest and most trusted international money transfer companies with a 9.3/10 rating on Trustpilot.
XE is completely regulated and has the correct licenses in every country it operates in. In addition to their money transfer service, XE offers a wealth of reliable information on exchange rates, including currency price history, news and more.
How to transfer money from Europe with XE Money Transfer?
Set up an account online or over the phone.
Tap in how much money you want to transfer, where to send, and in which currency.
Pay XE and they will transfer the funds to your recipient's bank account.
What are the costs?
XE Money Transfer doesn't charge a fee for sending money from Europe. Instead, XE makes a profit by offering you a slightly poorer exchange rate than the base rate you would find on their website.
Speed of transfer:
Allow 1-4 business days for money transfers from Europe.
Is XE safe?
Yes, it is. XE is authorised by the Financial Conduct Authority under the Payment Services Regulations 2017. You can read our review of XE as well.
Your currency knowledge centre
How to Easily Receive Money from Overseas
There are 3 main ways most people receive money from overseas. Find out the most common fees, exchange rates and money traps to avoid.
International Money Transfer Comparison and Reviews
Doing an international money transfer with your bank can cost you a lot more than its worth. By the end of this article, you'll find out how to transfer funds internationally without paying too much.
International Bank Wires: Your Best Options in 2019 Compared
Wire transfers let you send thousands of dollars, to almost any other bank account in the world. There's just one catch. Transfers through your bank are expensive—really expensive.
General advice: The information on this site is of a general nature only. It does not take your specific needs or circumstances into consideration. You should look at your own personal situation and requirements before making any financial decisions.