We think it's important to be transparent and to arm you with the facts about our site. The benefits and the limitations.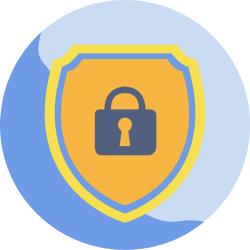 We think it's important to be transparent and to arm you with the facts about our site. The benefits and the limitations. We aim to provide the most accurate, up-to-date information to you, including tips and tools. We also compare provider options based on a set criteria such as rates, fees and customer ratings.
We value transparency and full disclosure in our dealings with you. We never charge to save people money, rank deals or providers based on referrals. Nor do we take any advertising money. We try our best to be as honest and objective as possible.
However, we can't guarantee that our information is perfect, as journalistic content we are limited to the content and data sources we have access to. Please be aware that when you use our website, you use the information provided at your own risk and we can't accept liability if things go wrong.
Disclaimer
---
Exiap Website (https://www.exiap.com/) is a comparison website only and not a currency trading platform. Exiap is a website operated by Wise Ltd ("We", "Us"), a company incorporated under the laws of England and Wales with company number 07209813. Wise is the trading name of TransferWise Ltd.
We do not guarantee that Exiap Website will operate in an uninterrupted or error-free manner or is free of viruses or other harmful components. The content on Exiap Website is provided for general information only and is not intended as an exhaustive treatment of its subject.
We expressly disclaim any contractual or fiduciary relationship with you on the basis of the content of Exiap Website, any you may not rely thereon for any purpose.
You should consult with qualified professionals or specialists before taking, or refraining from, any action on the basis of the content on Exiap Website.
Although we make reasonable efforts to update the information on Exiap Website, we make no representations, warranties or guarantees, whether express or implied, that the content on our site is accurate, complete or up to date, and DISCLAIM ANY IMPLIED WARRANTIES OF MERCHANTABILITY OR FITNESS FOR A PARTICULAR PURPOSE.
Some of the content posted on Exiap Website has been commissioned by Us, but is the work of independent contractors. These contractors are not employees, workers, agents or partners of Wise and they do not hold themselves out as one. The information and content posted by these independent contractors have not been verified or approved by Us. The views expressed by these independent contractors on exiap.com do not represent our views.
Our comparison table
---
Exiap provides a transparent and impartial comparison for money transfer providers. We do not compare all available providers in the market.
Our results are sorted by default from the lowest cost to you in your chosen currency to the highest cost to you and you may choose to sort results according to other criteria.
We may receive a referral fee if you choose one of these providers, but that won't affect the ranking of the provider, the exchange rates or any fees you are charged.
The information on Exiap does not constitute financial advice
---
We do not supply financial advice. All information is based on journalistic research rather than tailored advice aimed at individuals. This means we do not take your specific needs or circumstances into consideration.
Always do your own research to ensure it's right for your specific circumstances before making any financial decisions.
General policy
---
We do not investigate the solvency of companies we mention. There is always a risk that a company can struggle and go bust, but this information is very rarely public knowledge until it's too late, so we are unable to give any foresight into this.
Do note, while we always aim to give you accurate product and provider information at the point of publication, unfortunately price and terms of products and deals can always be changed by the provider afterwards, so double check first.
We often link to other websites, but we can't be responsible for their content.
Find our more about what we stand for, who our experts are and what our customers have to say on our about us page.