Azimo Money Transfer Review
Learn about Azimo in our easy to read review. Find our about their fees, safety and if they are best for your international money transfer.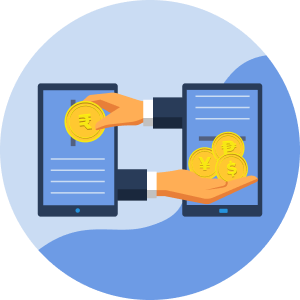 Azimo launched into the international money transfer market in 2012 by Michael Kent and hasn't look back. It has helped millions of people send money overseas.
If you are sending money to China, Colombia, Moldova, Nigeria, Pakistan, Phillipines, Poland and Thailand from the United Kingdom or Europe, they are one of the best options available. They specialize in sending fast, low-cost money transfers to these countries.
Azimo is good for
Instantly sending money with cash pick ups, direct to bank transfers, mobile deposits and Airtime top ups
200,000 locations worldwide to collect cash pick ups
Easy to use, secure mobile app
Azimo rating: 4.0 / 5.0
Pros and cons of using
Azimo
For most international transfer needs, we love Azimo, but they're not quite perfect. Let's break it down and explain what Azimo is great at and where they have a few issues.
Fast and cheap to send money to one of the 8 specialty countries
Ability to send money to 300,000 locations around the world
Instant yuan transfers to China through AliPay
Cash pick-up, mobile deposits, Airtime tops ups and home delivery are ways to receive money
Bank transfers available through 20,000 bank accounts globally
Easy to use mobile app with world class security
Unable to send money from the United States
Not possible to see exchange rate or fees for non popular countries without registering
Fewer countries to send from
For non popular countries Azimo is often not the cheapest
No phone available for customer support
Do not accept cash or cheque for payment
With Azimo you are able to send money from these countries - the UK, Australia, Austria, Belgium, Cyprus, Denmark, Estonia, Finland, France, Germany, Greece, Ireland, Italy, Latvia, Lithuania, Luxembourg, Malta, Netherlands, Norway, Poland, Portugal, Slovakia, Slovenia, Spain, Sweden and Switzerland.
Countries they specialise in are China, Colombia, Moldova, Nigeria, Pakistan, Phillipines, Poland and Thailand. They are very fast and offer very competitive exchange rates and low fees to these countries.
Our reviews are 100% independent
---
We want to make money transfer simpler, fairer, and safer for everyone. We don't accept advertisements or promoted content so we can give you advice based on data and facts, not influence. Read more.
How much does Azimo cost?
Like all money transfer companies, Azimo makes its money from charging you in two ways:
Flat fee for international transfers
Exchange rate margin
How much you pay depends on the amount and which country you're transferring your money to.
Azimo charge slightly above the market exchange rate, which you see on Google. This is normal for money transfer companies. It varies between 1 - 3%.
Banks, on the other hand, start their exchange rate margin at +3% above the market rate and airports start their exchange rate at +6%. In addition, banks and airports charge a hefty transaction fee between $10 - $35. Azimo charges a very low flat fee under $10.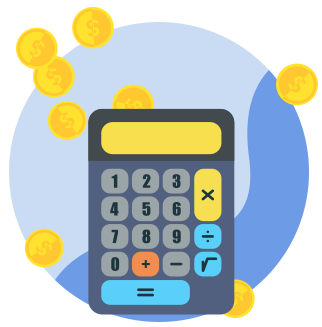 To get an accurate quote from Azimo, you need to register online with them.
It's tricky to compare the exchange rates and total costs that Azimo offer against other banks and money transfer providers. Our comparison table accurately does this for you.
It's also important to note if you send by SWIFT transfer you may incur a fee from the receiving bank.
How do I send money with Azimo?
Here's what you need to do:
Register with your full name, address, email address and select a password. This can be done on their website, through Facebook or Google+
Next supply your address and date of birth. These must match your id
Send in your id for verification (passport, National ID card, driving license or residence permits from the EEA and Switzerland)
Select the currency you wish to send and the method, the details of the person receiving the money and your transfer amount
Choose your payment method, state the purpose of the transfer
Pay Azimo. You will receive your receipt and tracking number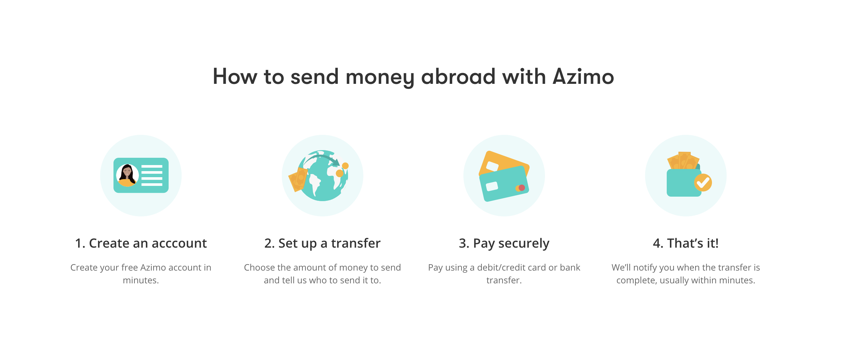 How long does a money transfer take with Azimo?
Around 95% of Azimo's transfers are delivered within 24 hours.
Deposits to mobile wallets and Airtime top ups are instant
Cash delivery is instant to more than 200,000 locations worldwide
Direct to bank, SWIFT transfers and home delivery can take up to 24 hours
Bank transfers can take up to 48 hours
Furthermore if you live in China you can enjoy instant transfers with AliPay because Azimo has integrated with China's leading payments platform. Azimo users will only need their recipient's AliPay ID to make an instant transfer in yuan.
Azimo advise that if your money transfer has not been delivered in 3 business days and you have not heard from them, to contact their support team immediately.
Ways to receive and pay with Azimo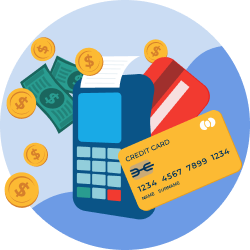 Azimo has many different ways you can receive money in over 300,000 locations worldwide.
To collect a cash pick up make sure the recipient has:
The correct reference number to the pick-up location agent
A photo ID that is valid and matches the name on the transfer
The correct cash pick-up location
They also include direct to bank, SWIFT transfers, mobile wallet deposits, Airtime top-ups and home delivery. They are not all offered in every country, so it pays to check first.
Paying Azimo is simple, they accept bank transfers, SOFORT, IDEAL, credit cards and debit cards. SOFORT is available when sending from Austria, Belgium, Germany, Italy and The Netherlands. IDEAL is only available when sending from The Netherlands.
Azimo money transfer limits
For personal and business the money transfer daily limits are:
Minimum amount is £10 or equivalent currency.
Maximum amount depends on your delivery method:
Card payments have a maximum amount is £12,000 GBP
SWIFT transfers have a maximum amount of £250,000 GBP
Direct to bank transfers have limits depending on both your bank and your recipient's bank
Yes, it is safe to send money overseas with Azimo.
Regulated by the Financial Conduct Authority (FCA) as an Electronic Money Institution in the UK.
Registered with Her Majesty's Revenue and Customs as a Money Transmitter.
Use 3D Secure authentication to give your card payments.
Update technology to detect fraudulent activity.
Certified by German TUV for data protection and IT security.
Use encrypted communication on our website and apps to protect your account against unauthorised access.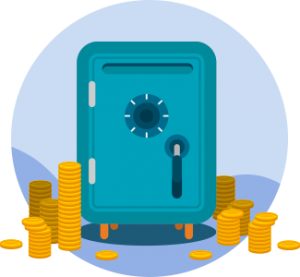 Does Azimo have a mobile app?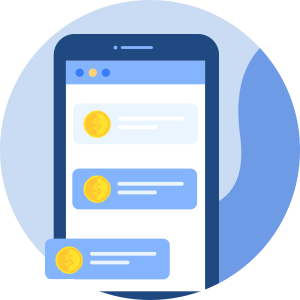 The mobile app for Azimo is very user friendly and designed to be hassle free. You can register, upload your identification and pay for your transfer all from your mobile phone.
The Azimo app is available to both iOS Apple and Android users.
It's easy to use and you can access your transfers wherever you are. You can even use TouchID to access the app, making logging in very quick once you have your account set up.
Customer reviews and support
TrustPilot customer reviews for Azimo
You shouldn't just rely on our review of Azimo, it's also worth exploring what other customers say. We read some customer reviews on TrustPilot. For starters, more than nine in ten customers said that Azimo was "Excellent" or "Great."
Positive reviews focused on secure and quick transfers:
"Azimo has been a reliable source for the secured transaction. It rates have no equal with others and their customer service is very helpful when you are in need of their services at your distress time, If no network issue, it takes 1 or 2 mins to complete a transaction. I love Azimo and will continue to proud of Azimo. It leads others to follows."
Negative reviews mentioned delays in transfers and refunds. It is pleasing to see almost all of these reviews were followed up with a response directly from Azimo.
All in all, Azimo scores very well, with a TrustPilot TrustScore of 4.6 out of 5, after 43,000 reviews.
Azimo business is designed for SME's wanting to make quick, cheap international payments. One or more people can set up separate business accounts to send on behalf of the company.
There is no monthly account fee for Azimo business and when you register as a business.
You can send up to £250,000 (or equivalent currency) with SWIFT per day.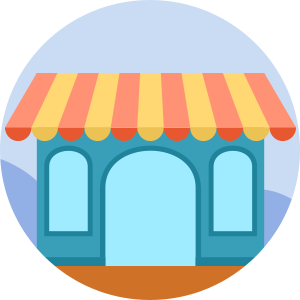 The business service is great to:
Pay suppliers, employees and overseas expenses at 50% less than the banks charge
Send money almost anywhere in the world due to the 200+ countries they service
Track payments on mobile or laptop
Keeping your money safe with 3D secure, fraud detection, data protection and encryption
If you have businesses in China, using the direct to payout method can give you some of the lowest transfer fees
Your currency knowledge centre
5 Best Mobile Apps to Transfer Money Internationally
Find out the 5 best money transfer apps available on the market. Choose the best one for your next international money transfer.
The Absolute Best 6 Money Transfer Services
Finding the best money transfer services in the US can be challenging. We reviewed over 30 banks and online money transfer companies to give your our list of the best service to send money overseas.
Best Ways to Send a Large Amount of Money Overseas
When it comes to sending large amounts of money to friends, family or others abroad, you've got plenty of choices. See which company performs best for overall, fee free, exchange rates, instant funds, safest and bank.