Cash App vs Venmo: Which is Better for Your Business?
Both Cash App and Venmo let customers send and receive digital payments to an online virtual wallet. So far, so similar. However, there are some key differences between the services - including additional features and different charging structures, that you should know about.
Check out this Cash App vs Venmo review and guide, to help you choose which service is best for you.
Cash App vs Venmo - The important bits
Features: Send payments to friends and businesses based in the US using just your mobile phone. Learn more about Venmo instant transfer here. 
Fees: Free to open and maintain your account
Payment fees: Most local transfers are fee free, 3% if you pay with a credit card
Functionality: Send emojis and messages for a social experience when paying
Direct deposit payments: Sign up for direct deposit payments, up to 2 days early
Customer support: Submit secure messages or browse the online help centre
Cash App fees and features
Features: Send and receive payments, invest and trade in cryptocurrencies. International payments available to the UK only
Fees: Free to open and maintain your account
Payment fees: Payments are fee free when funded with your balance, ban account or debit card - 3% if you pay with a credit card
Functionality: Buy and sell crypto and stocks as well as managing your digital wallet
Direct deposit payments: Sign up for direct deposit payments, up to 2 days early
Customer support: Submit secure messages or browse the online help centre
Cash App vs Venmo fees - the lowdown
Let's take a look at how the Cash App and Venmo fees and services compare side by side.
Cash App - pros and cons
Cash App is operated by the same people behind payment processing giant Square. You can get a Cash App account if you're in the US or UK and have an eligible mobile phone number. Making payments to individuals and businesses is easy - you just need an individual's phone number, QR code or $cashtag. That means you don't need to look for account and routing details to get repaid after you split a restaurant bill with friends.
Cash App also has broader functionality including the option to make and manage investments and trade in cryptocurrencies. Fees apply for these services. If you want to get paid into your Cash App digital wallet it's worth looking at the Cash App direct deposit option - you could get your money early if you sign up.
Here are some of the key pros and cons when you're thinking about Cash App: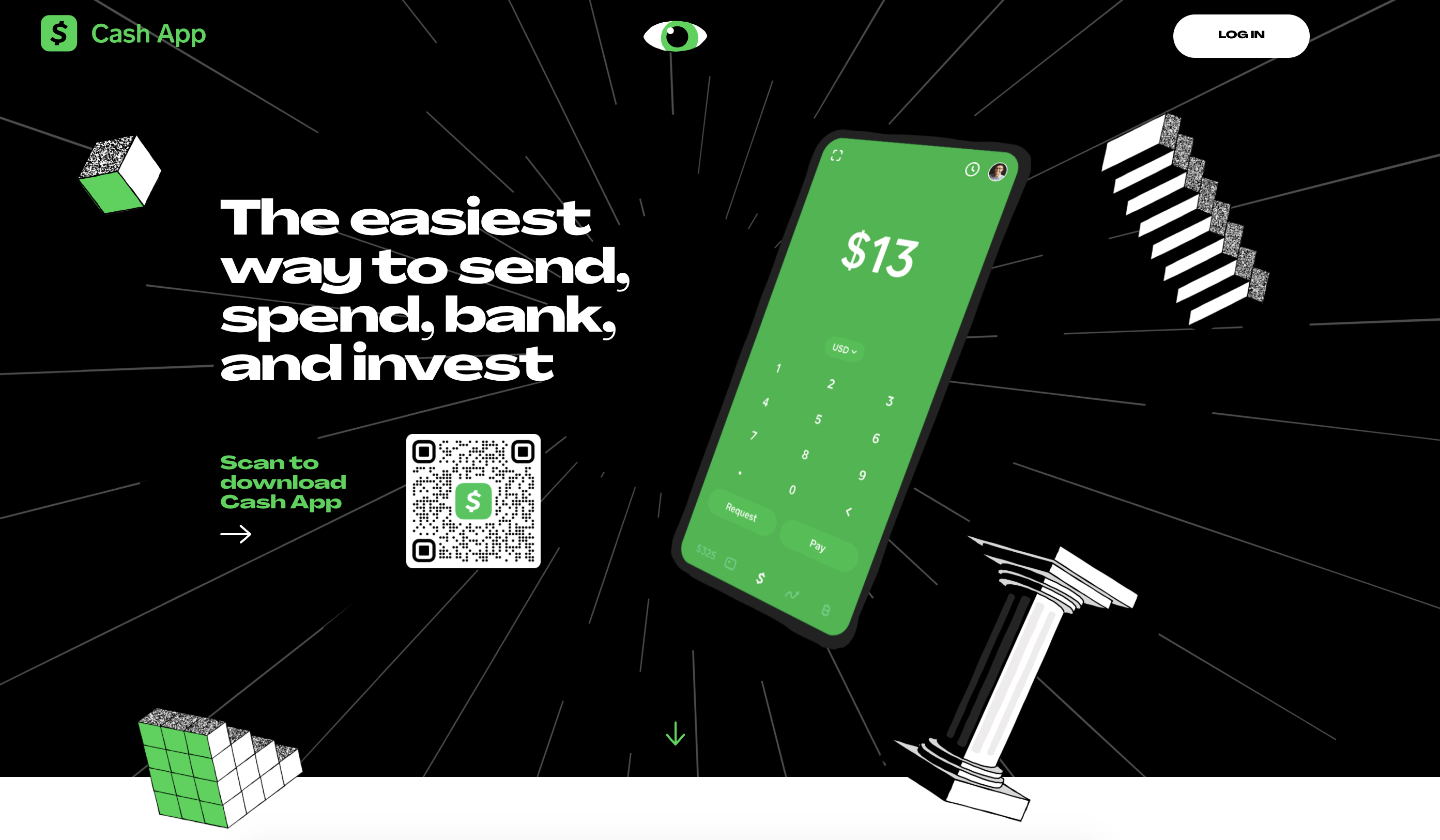 CashApp pros
Digital wallet to make and receive easy payments with just a phone number

Linked Cash App card is available for ATM withdrawals and in person payments

Send money instantly to friends and businesses, make donations and tip professionals from your balance or linked cards and accounts

Use your Cash App account to buy and manage investments and crypto
CashApp cons
Fees do apply for a few services, especially more complex things like investment management

Only available in the US and UK, not a global service

The range of services can be confusing if you don't need the extras
Venmo - pros and cons
Venmo is available for customers based within the US. You can't send money to anyone internationally, and will need a US registered phone to get started. Once you're up and running Venmo is a simple, intuitive way to pay and split bills. Social features like sending emojis or making some of your messages and transactions visible to your friends can create more of a sense of community on the app.
Venmo offers linked credit and debit cards as well as the digital wallet function, and is making it easier to get paid into your account through direct deposits. Like Cash App, direct deposits might land in Venmo earlier than other methods of payment.
Here are a few pros and cons to think about if you're still undecided about Venmo.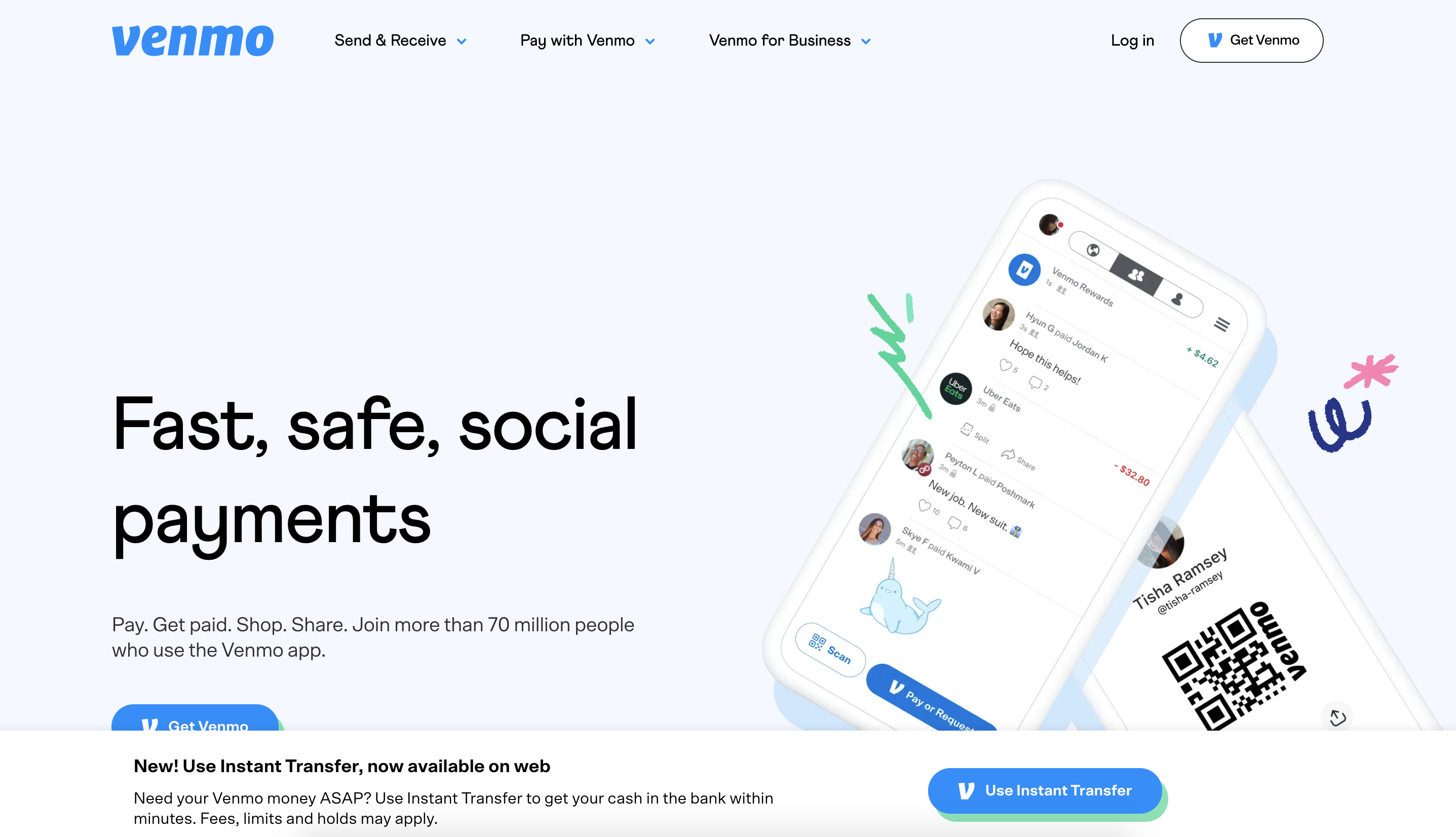 Venmo pros
Send money to friends and family with just their contact details

Payments are usually available instantly and are free if you use your balance, debit card or a bank transfer to fund them

Include a message or emojis when you pay a friend, for a more personal experience

Venmo debit and credit cards available, subject to approval

Business payments also available
Venmo cons
Venmo can't be used when paying friends and family overseas

Although many services are free, there are fees for credit card payments and fast withdrawals 

Doesn't have the same range of services that Cash App does 
Cash App vs Venmo - the verdict
Although both Cash App and Venmo offer similar digital wallet services, there are some key differences. Depending on how you prefer to use your virtual payment platform, that might make one suit you better than the other. 
Both services are free to open and manage your account, with most basic transactions fee free. That means they're equally good to send a payment to a friend, split a restaurant bill or cover your share of the rent. Venmo might just win here if your main reason for having a digital wallet is to send frequent payments to friends, as you can also take advantage of the social features available.
Where Cash App stands out is for the range of more advanced tools available to buy and manage investments and crypto. If that's your thing, or if you're looking for interesting ways to grow your nest egg, then Cash App is probably the one for you. 
It's also worth remembering that both services have some similar drawbacks, too. Venmo can only be used by US based customers, while Cash App has a slightly broader range, with UK residents also able to get in on the act. But neither are much use for international transfers or currency conversion, so if you're looking for ways to send money overseas you'll need to find a different solution. You'll also run into fees if you need to withdraw your money from either platform fast, or if you want to link a credit card and use that for payments. Check out the full fee schedule for either service when you sign up.
When it comes down to it, who wins for you in the Cash App vs Venmo debate may simply be down to how many of your friends use these services. If everyone you know is hooked on Venmo, or passionate about Cash App then the decision might be a no-brainer. Use this guide to help you understand the features, fees and services available from both, to help you pick your perfect match.