Transfer Money
with Currencies Direct
Our detailed review of Currencies Direct — a money transfer company offering a great exchange rates for large sums and for business.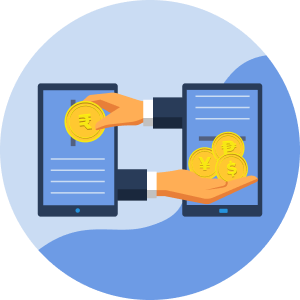 Are you unsure of making a international money transfer with Currencies Direct ? We have all your answers in the one easy to read article.
In this Currencies Direct review we will explain:
Currencies Direct is good for
Competitive rates for large money transfers
No fixed fees or commissions
Local branches in 23 countries
Wide range of business services
Currencies Direct rating: 4.5 / 5.0

Money transfers can be made in these currencies:
Who is Currencies Direct?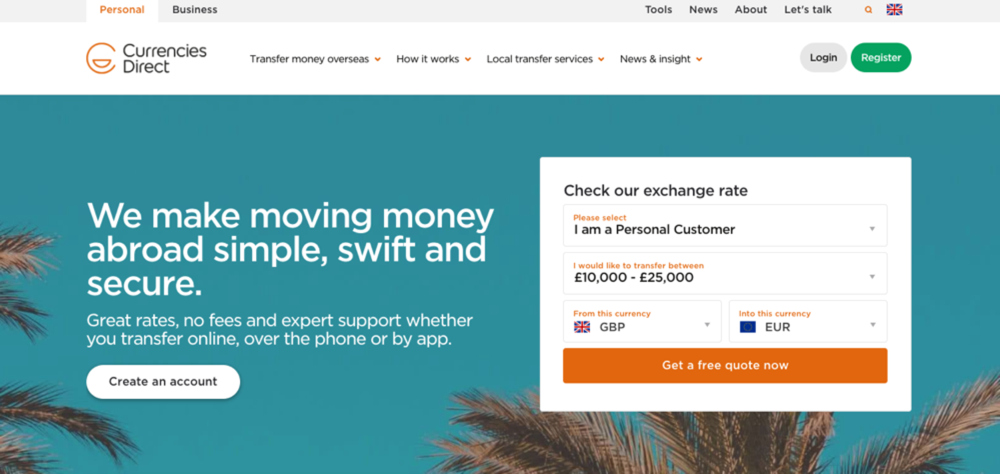 Currencies Direct is a business that helps you to send money overseas. Known as a foreign exchange or currency exchange provider, you can transfer money between more than 120 countries around the world.
Currencies Direct was established in 1996, by Mayank Patel and Peter Ellis and today has over 500 employees around the world. It has offices in the United Kingdom, Canada, Portugal, India, South Africa, Spain, and the United States.
Currencies Direct has won several awards including the MoneyAge 'Money transfer provider of the year' award in 2016 and 2018. Currencies Direct was the first money transfer provider in Europe.
You can send money through their website and online platform, or through a mobile app. One of the things we like about them is the customer service, and it's often mentioned in online reviews. Just give Currencies Direct a call and you'll get the information you need.
Currencies Direct also has more than 23 local offices around the world, where you can talk to someone in person. You can stay updated on your transfer with email and SMS alerts.
Pros and cons of using
Currencies Direct
For most of your international money transfers, Currencies Direct is a good choice.
Let's break it down and explain what Currency Direct is great at and where they have a few issues.
Fast and great customer service with a dedicated account manager.
No charges or hidden fees for most transactions.
Rate alerts can be sent to your email and SMS.
Local expert advice, help is offered on local regulations in 23 countries.
Access to the multi-currency account for online sellers.
Wide range of services for risk management for business.
Forward contracts and limit orders available for individuals and business.
No Cancellation Policy: All exchanges are contractual and final.
Time of exchange varies by location and settlement process.
No cash pick up available in local branches.
Not available in all US states.
Expertise in overseas property.
Exchange rates lower on smaller money transfer amounts.
Is Currencies Direct easy to use on your mobile?
Currencies Direct does provide a mobile app, but unfortunately the reviews aren't great. Although some people praised the app for being fast and easy to use, many reviewers did complain that the latest updates to the app were causing considerable problems. Of course, it's very likely that Currencies Direct will fix this, but you should definitely be aware. If you download the app, do test it out before you rely on it. The app scored 3.8 out of 5 on the App Store (Apple) and 4.1 out of 5 on Google Play (Android).
The app lets you make money transfers, buy currency you can use later, check out real exchange rates, set rate alerts, track your transfers, and manage the people you're sending money to.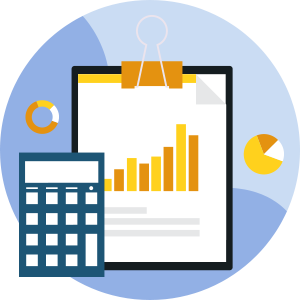 How fast is Currencies Direct?
They are pretty darned quick, and Currencies Direct says the recipient will normally have their funds within 2-3 working days of you paying for the transfer.
In some cases, they may even get the money on the same day.
Of course, it does depend on the currencies you're exchanging, where you're sending the money, and a few other factors. You'll also need to build in some time for the recipient's bank to credit the money to their account.
How much does it cost to send money with Currencies Direct?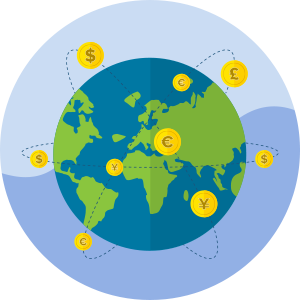 Currencies Direct doesn't charge a fee for 90% of the transfers they do. That's not the same as saying they do transfers for free though (which is what they claim on their website)!
Instead, Currencies Direct, like many other money transfer providers, makes money by giving you a slightly worse exchange rate than the mid market rate, and pocketing the difference. This is completely normal for currency exchange businesses.
The actual exchange rate you get does depend on how much you transfer. Typically, you can expect to pay around one percent of the amount you're sending, so if you're transferring $1,000, expect to pay around $10.
How do I send money with Currencies Direct?
Excellent news here, as signing up for a Currencies Direct account, then using it to make a transfer is dead simple.
Choose how you want to open your account. You can do it through their website, give them a call, or even visit a Currencies Direct shop.
When you want to send money, you can do that online, through the app or by telephone.
You'll need to provide details of who you want to send the money to, including their name, address and international banking details.
How much can I transfer with Currencies Direct?
You can transfer up to £25,000 online or through the Currencies Direct mobile app. If you need to send more than that, give Currencies Direct a call and you can get some very helpful customer support.
The details you'll need when you're sending money
Currencies Direct does need some details if you want to create an account and send money:
Whether your account is for personal or business use
Your name and contact details
Verification documents to prove your identit
When you want to send money, they'll also need more details, including:
The amount of money you're sending
The countries you're sending money from and to
The currencies that you're sending money between
The name and address of the person you are sending money
Bank account details of the person you are sending money
The bank account details you'll need vary between countries, but typically you'll need to provide the sort code or routing number and the account number. In some cases, you'll need to provide a SWIFT code or IBAN (International Bank Account Number.)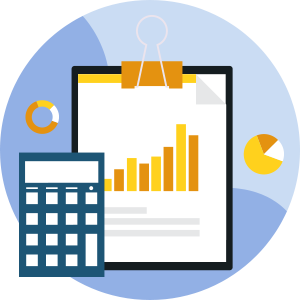 Ways to Pay Currencies Direct
Most money transfer providers only let you pay by bank transfer. Not so with Currencies Direct. You can pay by sending them money from your bank, but you can also pay with a debit card if you prefer. You'll pay once you've agreed an exchange rate, and Currencies Direct waits for your funds to clear before converting the money and sending it to the recipient.
Ways to Pay
Currencies Direct only lets you send money to someone else's bank account. They can't receive it as cash or have it delivered to their home.
Customer reviews and support details
Trustpilot customer reviews about Currencies Direct
Customers love Currencies Direct, with 93 percent of customer reviews on Trustpilot describing them as "Excellent" or "Great." This translates into an average score of 4.8 out of 5.
Here's what some of the reviews say.
"When I first contacted Currencies Direct I had no idea I was going to receive such excellent service. Right from the start Damien Harrison led me through every step of the way with my currency transfer.He made it an easy and understandable process and I shall certainly be using this company again."

"Very easy to use Currencies Direct. They have been very helpful with any questions that we've had."

"I had Grace helping me through my money exchange! She was amazing!! She was very patient, knew all the answers to my questions, she explained everything that was happening and how it works and she even gave me a call the next day to let me know my money had got to where it needed to be!"
There were some issues, with complaints about exchange rates, funding and speed of transfer, but only 4 percent of reviews were negative.
Currencies Direct Support
365 days a year
Phone: UK +44 (0) 20 7847 9400
For more office numbers
Email:

customers@currenciesdirect.com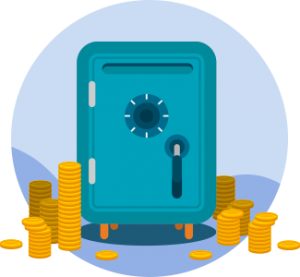 Is Currencies Direct legitimate and safe?
Absolutely. Currencies Direct is fully regulated in the UK by the Financial Conduct Authority (FCA), which means they have to meet strong rules and regulations. It has served over 300,000 customers and transfers more than £7 billion a year.
Currencies Direct has the highest credit rating with Dun & Bradstreet and one of the highest overall review scores on Trustpilot, earning 4.8 out of 5.
Currencies Direct for Business
Currencies Direct are highly geared to cater for your business international needs. Business offerings include:
If you're an online seller, you can get a multi-currency account that lets you receive funds in GBP, EUR, USD, and JPY from the USA, UK, France, Germany, Spain, Italy, and Japan
Currencies Direct supports the following online marketplaces: Amazon, Allegro, Bol, Cdiscount, eBay, Darty, Depop, Fnac, Frugo, Game, Groupon, Jet, Lazada, Newegg, Overstock, Paypal, Pixmania, Play, Priceminister, Rakuten, Shopify, Spartoo, Target, ToysRUs, Trademe, Walmart, Wayfair, and Wish
International payments to employees, suppliers, partners, and others around the world
Increase efficiency and reduce cost of international batch or multiple payments
You can get live, interbank rates on the website or in the app
If you want to lock in an exchange rate, you can use forward contracts
If you want to exchange money when the rate gets better, you can use limit orders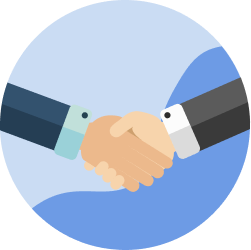 If you want to use one of these financial services, just give Currencies Direct a call, and customer service will talk you through what you need to do.
Your currency knowledge centre
How to Easily Receive Money from Overseas
There are 3 main ways most people receive money from overseas. Find out the most common fees, exchange rates and money traps to avoid.
The Absolute Best 6 Money Transfer Services
Finding the best money transfer services in the US can be challenging. We reviewed over 30 banks and online money transfer companies to give your our list of the best service to send money overseas.
International Bank Wires: Your Best Options in 2019 Compared
Wire transfers let you send thousands of dollars, to almost any other bank account in the world. There's just one catch. Transfers through your bank are expensive—really expensive.