Currency Exchange International Review
Our review of CXI — one of the largest foreign currency services, which specialises in selling travel money in the USA.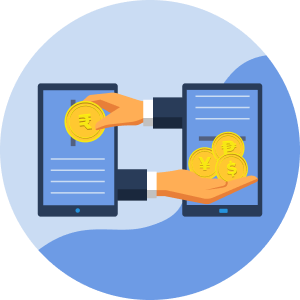 CXI is one of the largest foreign currency services in the world. They are based in Florida but have branches and support networks all over the country. Even if they're well-known, you still need to check if they're safe to use and whether they're the best for you. Find out these answers and more in our easy to read guide.
In this Currency Exchange International review we will explain:
CXI is good for
Foreign currencies in cash for over 90 currencies
Ordering online for home delivery or branch pickup
Being able to walk into a branch location
CXI's rating: 4.5 / 5.0
Pros and cons of using
CXI
For most of your currency exchange, Currency Exchange International is a great choice.
Let's break it down and explain what CXI is great at and where they have a few issues.
You can order online and have your currency delivered to your home
Best Rate Guarantee means they will match or beat any exchange rate given by any local bank or airport for the same product and service on the same day and time of the exchange
A huge range of over 90 currency banknotes and coins
They accept credit and debit cards in branch
You can exchange popular coins: £1 British pound, £2 British pounds, $1 Canadian loonie, $2 Canadian toonie, €1 European euro, €2 European euros, $10 Mexican pesos, and $20 Mexican pesos
CXI does not display their exchange rates or fees online.
Exchange rates vary from branch to branch.
No cash pick up available at the airport.
Branch locations are limited to the most popular cities
Home delivery is not available in all areas

Currency Exchange International specializes in providing foreign currency exchange (FX) at great rates with superior customer service. CXI owns and operates more than 30 branch locations across the United States and offers online foreign currency ordering through its website.
Buying foreign currency online for home delivery is easy with CXI. Select from more than 90 foreign currencies and receive it as soon as next day. Available in most areas.
CXI's branch locations buy and sell more than 90 foreign currencies, cash US and foreign Travelers' Cheques, and hold currency in stock daily (a plus for late planners). Additionally, CXI sells multi-currency cash passport travel cards, and gold bullion coins and bars. CXI's convenient service is easier than banks or at airports with less lines and you can reserve currency online or over the phone instead of coming into the branch.
CXI's aim is to provide the best exchange rates and highest level of customers service, so all customers walk away having a positive exchange experience. Limited EUR, GBP, CAD, MXN coins accepted only. No other FX coins accepted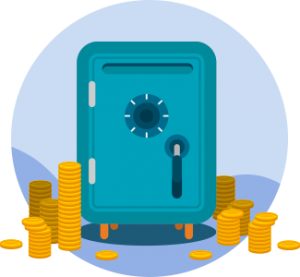 Is Currency Exchange International Safe ?
Yes. Currency Exchange International is a registered Money Service Business regulated by the US Department of Treasury. For over a decade, CXI has been a trusted foreign currency exchange provider and is a publicly-traded company on the Toronto Stock Exchange (TSX:CXI). CXI's branches are in safe, convenient locations such as shopping centers or inside banks. CXI's OnlineFX Home Delivery website is secured through an encrypted connection and multiple layers of security checkpoints. CXI is proud to routinely process more than 1 million transactions a year and is one of the largest wholesale FX service providers in North America with more than 1,000 financial institution clients
CXI has a 95%+ customer satisfaction rating.
Here's what some of the reviews say.




Contact Details Customer Care Support

Foreign currency is available in these currencies: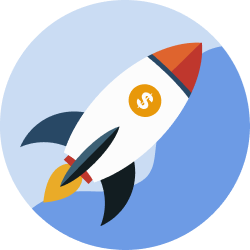 CXI provides a quick and convenient foreign currency exchange experience. Unlike most banks, CXI branches have immediate availability for its most popular currencies such as EU euros (EUR), British pounds (GBP), Canadian dollars (CAD), Mexican pesos (MXN), and Japanese yen (JPY). Clients can walk-in and purchase the foreign currencies in less than 5 minutes on most occasions.
For less traded currencies, CXI branches can typically have them ready for pick up in 1-2 business days. Foreign currencies can be reserved over the phone, online, or in person for branch pick up. If you are exchanging foreign currency to US dollars, simply come in and get your USD immediately.
CXI's OnlineFX Home Delivery allows you to purchase foreign currency any time and can be delivered to your home as fast as the next day. All foreign currency orders are shipped FedEx Overnight and orders placed before 3pm EST on a business day are shipped the same day.
At branches, CXI charge a $3 fee for amounts up to $199.99 , a $5 fee for amounts between $200 and $499.99 and a $10 fee for transactions above $500
For Online Home Delivery orders, CXI doesn't have an exchange fee for Home Delivery transactions, however there is a $15 shipping fee for transactions less than $1,000 in USD value. There is no shipping fee for transactions $1,000 in USD value or more.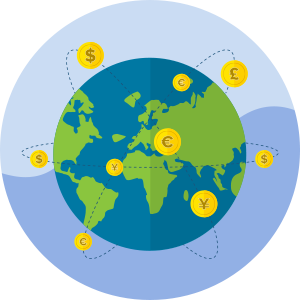 How do I order foreign currency online?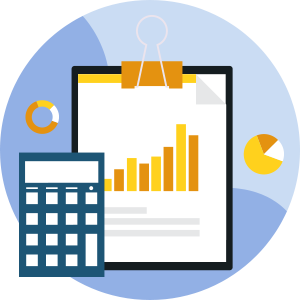 CXI makes sure purchasing foreign currency is convenient by accepting online currency reservations as well as over-the-phone reservations.
No prepayment is needed for most foreign currency orders.
Here's how it works:
Visit https://order.ceifx.com.
Once you find the CXI-owned branch location closest to you (not affiliate companies), click on reserve currency online.
Enter your country of destination or currency name you need to reserve.
Enter how much currency you want to reserve and submit with your contact information. An indication rate will be used for your reference.
A representative will contact you shortly to confirm when the reserved currency order will be available
Your currency knowledge centre
How to Easily Receive Money from Overseas
There are 3 main ways most people receive money from overseas. Find out the most common fees, exchange rates and money traps to avoid.
The Absolute Best 6 Money Transfer Services
Finding the best money transfer services in the US can be challenging. We reviewed over 30 banks and online money transfer companies to give your our list of the best service to send money overseas.
International Bank Wires: Your Best Options Compared
Wire transfers let you send thousands of dollars, to almost any other bank account in the world. There's just one catch. Transfers through your bank are expensive—really expensive.