Transfer Money
with CurrencyFair
Our detailed review of CurrencyFair — an online cross-border payment and foreign exchange service, which helps you transfer money internationally at exchange rates better than the market rate.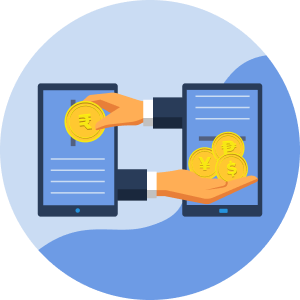 Are you making an international money transfer and keen to find out more about CurrencyFair? Are they safe to use? Which countries do they send money to? Find the answers to these and more questions in our easy-to-read guide.
In this CurrencyFair review we will explain:
CurrencyFair is good for
Ability to get exchange rates better than the market rate
Sending money to over 150 countries
Money transfers to Europe and Africa, Pacific and Caribbean islands
CurrencyFair's rating: 4.4 / 5.0

Money transfers can be made in these currencies:
Europe and United Kingdom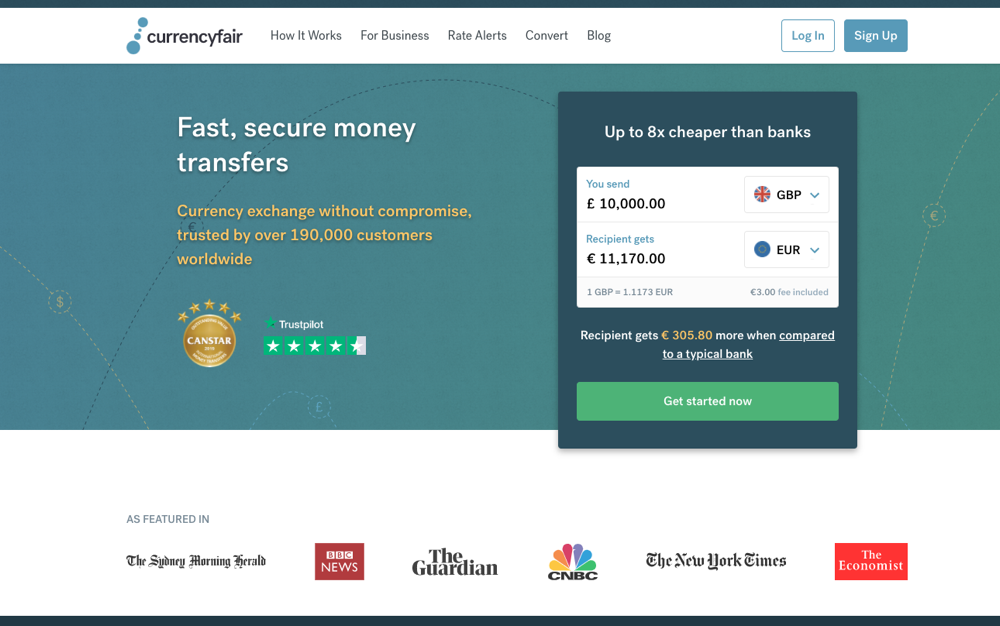 CurrencyFair is a world leading peer-to-peer currency exchange company that specialises in exchanging and transferring money internationally. They offer an online cross-border payment and foreign exchange service to customers globally. It allows you to send and receive money to and from 150+ countries in over 22 currencies. You can get same-day transfers on most major currencies from a trusted and secure source that's fully licensed and regulated, at rates up to eight times cheaper than the banks.
The CurrencyFair platform lets you trade in two ways; exchange currencies immediately or set the exchange rate you want; wait for your trade to be matched and get a better rate using the CurrencyFair Marketplace. It was launched in Ireland in 2009 and is headquartered in Dublin, Ireland. It now employs over 250 people across its offices in Ireland, the UK, Singapore, Hong Kong, and Australia.
Pros and cons of using
CurrencyFair
For most of your international money transfers, CurrencyFair is a good choice.
Let's break it down and explain what CurrencyFair is great at and where they have a few issues.
Bank-beating exchange rates (up to eight times cheaper than the banks).
World-class customer support.
Fast transfer times.
Regulated and secure (CBI, ASIC, MAS, FCA).
No minimum transfer overseas and maximum is very high.
Able to send to over 150 countries.
Flexibility to wait for the best exchange rate or make an automatic transfer.
Great security for your account online, your money and its website.
Cash pick up, mobile wallets and bill payments not available
If you want to try and beat the exchange rate available online you might have to wait a while for an exchange rate match to come through
How do I transfer money with CurrencyFair?
CurrencyFair makes it simple to get an account and start sending money. Here's the process.
Register online, its free and takes around 10 minutes if you have everything needed on hand.
Set up your transaction, including the amount and currency you will transfer in to be exchanged, and your recipient's details.
Transfer money into your CurrencyFair account by bank transfer with the correct reference number. This helps match your funds in its system.
Either send money at the best rate available at that time, or use the CurrencyFair Marketplace to wait for a match and a lower rate. See below for more details on the options available to send money.
Once you have accepted your transfer, CurrencyFair transfers your money to your recipient without delay.
'Send Money' option with CurrencyFair
This is a thorough video showing you how to use the 'Send Money' option with CurrencyFair. This is where an automatic transaction takes place.
This allows you to automatically exchange and transfer out your money at the best available rate at that point in time to the nominated recipient without delay. CurrencyFair notes that the exchange rate can go up or down between the time you set up the transaction and when the money arrives into your CurrencyFair account and the exchange occurs. However, if the rate drops by more than 3% before your money arrives, it will pause the transaction and let you know. If you are looking to transfer out an exact amount, it recommends using the "Top Up" option.
'Top Up' option with CurrencyFair
"Top Up" allows you to send an exact amount e.g. when paying a bill. Topping up your CurrencyFair personal account gives you control to be ready to exchange when you need to send an exact amount or when you want to wait for an even better exchange rate.
'Choose your own rate' option with CurrencyFair
The CurrencyFair Marketplace is a peer-to-peer exchange that gives you the chance to get a better rate for your currency exchange. You can set your own rate, and wait for it to be matched by another person who wants to buy at that price. Exchanging on the Marketplace is an excellent option if you think the exchange rate is going to improve. In that case, you might be able to secure a better rate than exchanging with CurrencyFair's live rates. Choosing this option allows you to control your exchange rate. You can complete your transfer once your order is matched. However, this feature is currently not available to US customers.
What are CurrencyFair's fees?
CurrencyFair's charges include a transfer fee and an exchange rate margin. There are no fees involved in setting up your CurrencyFair account. However, CurrencyFair does charge a small fixed fee, usually €3.00 (or currency equivalent, such as $4.00), for each transfer out of your CurrencyFair account to a bank account. If you have money in multiple currencies on your CurrencyFair account, you can choose which currency to pay the fees in to get the best deal. They may also charge a commission of between 0.10% and 0.60% of the exchanged amount.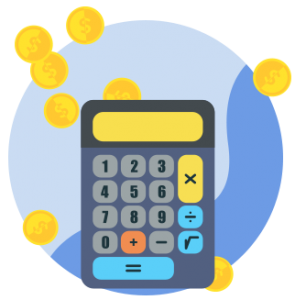 What exchange rate will I get with CurrencyFair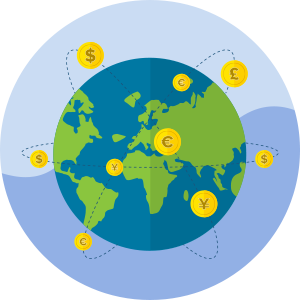 CurrencyFair provide you with the option to exchange straightaway or use their peer-to-peer network. About 40% of their customers use the peer-to-peer option. If you choose to use the peer to peer option you will set an order to buy currency at your given rate.
Choose your currency, amount and the rate to set your order and CurrencyFair's market place will match your price at a margin to interbank with another peer trading in the opposite direction at 0.15% where possible.
If no other peers are available at your price CurrencyFair will act as the counterparts and match your order but at a wider spread of 0.49%, where possible. You do have some risk, as with any other order, if the market does not reach your chosen rate then no exchange occurs.
You can always cancel your market place order and exchange at the current market price offered by CurrencyFair but this rate could be lower and at a spread of 0.5%, which is still considerably cheaper than typical bank transfer rates.
CurrencyFair provide you with a risk reward for choosing their peer to peer market place, you can achieve interbank rates or cheaper for your exchange but run the risk you are not matched and no exchange occurs.
CurrencyFair was the first money transfer provider to introduce a peer to peer (P2P) marketplace in 2009. The CurrencyFair Marketplace offers a match-making service, pairing people together who are moving currencies in opposite directions. The key to its low prices is that money never leaves the country, hence avoiding currency conversion fees.
CurrencyFair has local bank accounts in lots of countries so you send your money to that account and wait for it to be matched with someone wanting to buy your currency.
CurrencyFair brings buyers and sellers of currency together, but also steps in with a solution if no match is found. For example, if you need to send money to the UK from Germany, CurrencyFair will try to find you a match from someone trying to send money to Germany from the UK. If a peer match can't be found then customers have the option of taking the best exchange rate available from CurrencyFair directly at the time of the transfer.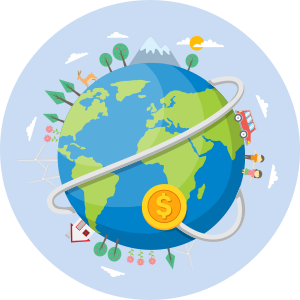 How fast is CurrencyFair?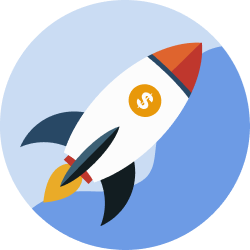 The time it takes for your money to arrive varies depending on the banks and currencies involved.
Once CurrencyFair have received your funds in their account the time it takes to receive the money in an overseas bank account can be within 1 business day, if you select the "Send Money" option.
However if you choose "Top Up" money option, your request goes in a queue and you will need to wait for a match of a corresponding currency to come through. Other factors might slow down the process is the how much you wish to send and where you are sending money overseas. The less populated a country, the longer you might have to wait.
Most major currencies have same-day transfers. Depending on the currencies you need to exchange, the entire process from sending in to transferring out your money should take between one - five days.
General quotes for time are between 1 and 6 business days, which is pretty broad and there are other companies who can send quicker but might not service the country you are looking for. Therefore it depends on what is most important to you, time, cost or availability.
The details you'll need when you're sending money
CurrencyFair does need some details if you want to create an account and send money overseas:
Person sending money
The currency to be sent and the amount of money you wish to transfer
Full name, address, date of birth, nationality and occupation
Proof of identity - passport, drivers licence or national id card - must be valid
Proof of address - Bank or card documents, utility bill, government issued document
Dates on these documents must be within the last 3 months
Both proof of identity and proof of address must have a clear photo showing all edges and under 5MB. They have a handy help link at the top of the page to show you good and bad examples.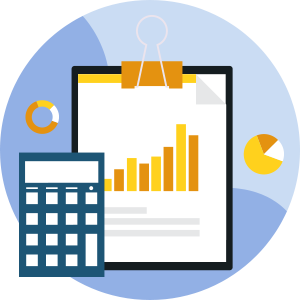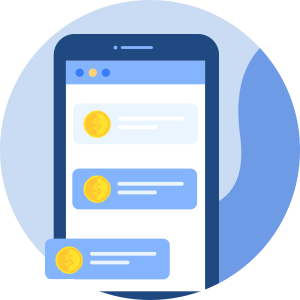 Person overseas receiving money
Their full name, address, date of birth and nationality
Overseas bank account details and
Reason for sending
They use an electronic method to verify identification so it can take as little as one full business day in Ireland to have your id verified and your account activated. by cross-referencing the information with its third-party sources.
If the electronic identification verification is not successful and they need more information from you they will contact you by email.

Dates on your id valid. Proof of address must be within the last 3 months

Make sure it shows your full name, your current address and date of birth
Ways to pay CurrencyFair
You can transfer money in to CurrencyFair by bank transfer. You can exchange and transfer your money on the CurrencyFair website or the CurrencyFair mobile app, available on both iOS and Android, at any time (except on weekends and bank holidays) and from anywhere. What's more, CurrencyFair comes integrated with certain local interbank and bill payment systems, including Open Banking in the UK, PayNow in Singapore, and BPAY in Australia.
Ways to receive money from CurrencyFair
CurrencyFair will only send money to an overseas bank account. They do not send cash for pick up or send money to mobile wallets.
Is CurrencyFair easy to use on your mobile?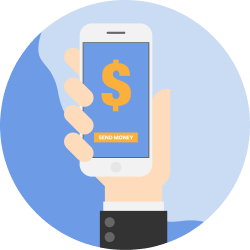 The CurrencyFair mobile app is a fast and convenient way to transfer money while you're on the go. The app lets you make international money transfers, and even set up rate alerts so you don't miss the rate you've been waiting for. The app displays every detail you need to keep track of your money transfer. In addition you can send in documents for verification. It will work wherever you have access to the internet, either through Wifi or 3G, 4G or 5G.
For ease-of-use, we read through reviews on both the Apple App Store and Google Play. The CurrencyFair app scored 4.7 out of 5 on Apple devices and 4.3 out of 5 on Android devices. Reviewers said that the app was easy to use and they got great foreign currency exchange rates.
Customer reviews and customer support
Trustpilot customer reviews about CurrencyFair
CurrencyFair is rated highly by customers, with 94 percent of reviewers on Trustpilot describing it as "Excellent" or "Great." They get an average score of 4.6 out of 5 after 5800+ reviews.
Here's what some of the reviews say.
"Easy to sign up and great online transfers and exchanges. Very easy to use and transparent fees."
"Was recommended by a friend as current bank was charging ridiculous amount to transfer and very low exchange rate CurrencyFair was quick and easy to use and exchange rate excellent."
"I transferred $75,000 from the USA to Europe and it worked fine, at a great rate."
CurrencyFair Contact Details
Week days only
Phone Ireland +353 (0) 1 526 8411 (10pm Sun - 10pm Fri GMT)
Phone UK +44 (0) 203 3089353 (10pm Sun - 10pm Fri GMT)
Phone Australia +61 (0) 282 798 642 (8am Mon - 7am Sat AEST)
Phone Australia +65 (0) 3165 0282 (5am Mon - 5am Sat SGT)
Phone Hong Kong +852 5803 2611 (5am Mon - 5am Sat HKT)
Live chat available
Email:

support@currencyfair.com
Trust and safety about CurrencyFair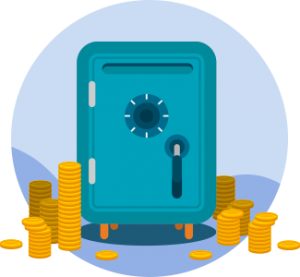 Is CurrencyFair safe?
Yes. CurrencyFair is very safe and a legitimate money transfer business. CurrencyFair is regulated and authorized by the Central Bank of Ireland under the European Communities (Payment Services) Regulations 2009. It is regulated by ASIC and their Australian Financial Services Licence number is 402709.
They keep your money in separate segregated bank accounts, different to the business bank accounts and they can not use these funds to settle their debts.
They have two-factor authentication (2FA) and 256-bit encryption via SSL from VeriSign is used to access your accounts online.
All your personal account information is stored in a secure facility that is safeguarded 24-hours-a-day. They use biometric security to gain access their servers.
Your currency knowledge centre
How to Easily Receive Money from Overseas
There are 3 main ways most people receive money from overseas. Find out the most common fees, exchange rates and money traps to avoid.
The Absolute Best 6 Money Transfer Services
Finding the best money transfer services in the US can be challenging. We reviewed over 30 banks and online money transfer companies to give your our list of the best service to send money overseas.
International Bank Wires: Your Best Options in 2019 Compared
Wire transfers let you send thousands of dollars, to almost any other bank account in the world. There's just one catch. Transfers through your bank are expensive—really expensive.