Learn how Wise works to send or receive money overseas.
Wise (formerly known as TransferWise) offers a new way to send and receive money overseas. They are one of the well known money transfer companies set up over the last 10 years to save you time and money instead of using banks or money changers.
Many people wonder how Wise can be 8 times cheaper than a bank, we will show you how they work and why they save you so much time and money.
In this review we will cover: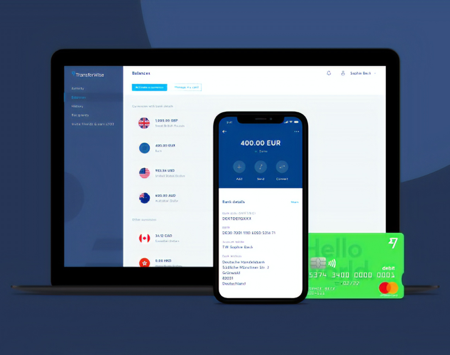 How Wise (formerly known as TransferWise) works?
Many years ago when sending money overseas customers could only go to a bank to transfer money to an overseas bank account or send cash at penalty rates through Western Union.
The banks would charge you a transfer fee of up to $50 and give a very poor exchange rate of at least 8% above the mid market rate. In addition there also might be 'hidden fees'.
Wise can send money very quickly and at low exchange rates because they have 1000's of bank accounts around the world holding local currency.
So when John asks Wise to send $1000 US dollars to his friend Bill in Germany, Wise sends Bill around €900 from its local bank account in Europe. John's money goes into Wise bank account in the US and Bill is paid from the bank account in Europe.
The reason Wise can offer such competitive rates is that the money never leaves the country, so it doesn't need to be converted. Therefore Wise are able to offer you an exchange rate very close to the mid market exchange rate. Finally there is still a middle man, its just the margin or cut they take is often 4 to 8 times cheaper than what the bank offers.
There are two ways Wise makes money - through a transaction fee and a small margin on currency conversion. These both only have to be small as they send $5 billion around the world a month.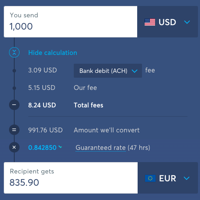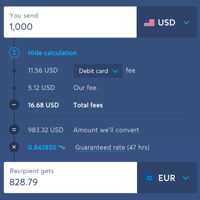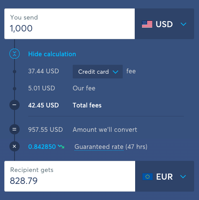 Transaction fees in the examples above are: bank transfer costs $8.24, a debit card costs $16.68 and a credit card costs $42.45.
Transaction fees can be small when paying by a bank transfer (ACH) or bank wire. Debit cards can be convenient but costly for international money transfers. Finally the most expensive way to pay for a transfer is with credit card. Find out more about Wise fees here.
Margins on the currency conversion are very close to the real exchange rate. They are generally under 1%. Banks and money changers normally charge +3%, which is considered the 'retail rate'. Airports are the most expensive place to buy foreign currency and normally charge +6%, which is considered 'above retail rate'.
In the Borderless account or multi currency account Wise makes money on the currency conversion fees and adding money to each different currency account. While the fees are very low for currency conversion, Wise makes it money because there are so many of these transactions across the world every day by millions of customers.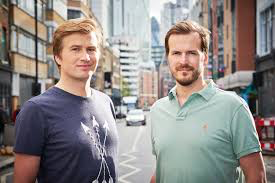 Taavet Hinrikus and Kristo Käärmann set up Wise (formerly known as TransferWise) in 2011. As expats living in London they were tired of paying so much to send money home.
According to Crunchbase, Wise has raised over $1.1 billion in 11 rounds of venture funding. In its last round of funding in July 2020, the company raised $319 million and is now valued at $5 billion dollars. Investors into the company include Techstars, BlackRock, JP Morgan.
Yes it is.
Wise use bank grade security are regulated round the globe. On their website they use HTTPS encryption and 2FA for logins and passwords to transfer money.
By law they have to 'safeguard' your money, which means they have to protect '100%' of it by keeping your money in segregated accounts in 1st class banks such as JP Morgan Chase, Barclays and Deutsche Bank.
Finally they use 3DS for card payments and employ their own in-house security team to monitor fraud and keep your money and data secure.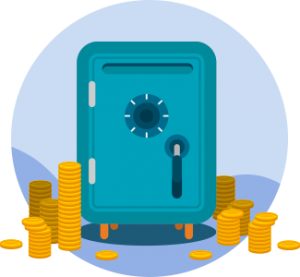 How do I receive money from Wise?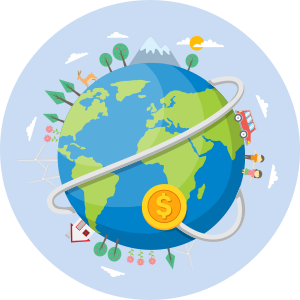 Receiving money from Wise is easy and free. The recipient does not need to have a Wise account to receive the money, only the person sending the money need to set up an account.
The person receiving the money needs to have a bank account. Pass you bank details on to the person sending the money and wait for the money to arrive in your bank account. Normally the money transfer arrives with 2 days and sometimes can be as quick as a couple of hours.
To learn more on how to send money with Wise click here.
By making money transfers possible on mobile phones, Wise has expanded its business reach. Gone are the days of having to line up in a queue during your lunch break to send money overseas in a bank.
Sending money with their user first mobile app is quick and secure. Wise have tried to make the process as seamless as possible with lots of shortcuts like setting up new transfers for previously used details and recipients.
You are also able to check the status of your transfer, send in your documents for verification, make payments using debit card or credit card. Wise have apps for IOS in the Apple store and Androids in Google Play.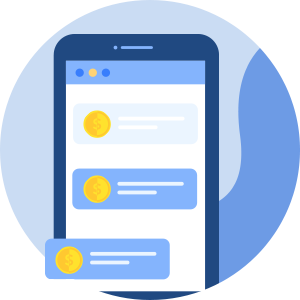 Your currency knowledge centre
Wise Borderless Account Review
Find all you need to know about the multi-currency account by Wise called the Borderless Account. With low currency conversion fees and mid market exchange rates, its perfect for a seasoned traveller or international business
The Absolute Best 6 Money Transfer Services
Finding the best money transfer services in the US can be challenging. We reviewed over 30 banks and online money transfer companies to give your our list of the best service to send money overseas.
5 Safe Money Transfer Alternatives to Wise (formerly known as TransferWise)
Keen to know other safe and trusted money transfer services like Wise? Then we have the guide you need. We name and discuss 5 safe similar sites to Wise (formerly known as TransferWise) for international money transfers.