HSBC Global Money Account Review: New No Fee Transfers
Learn why the new HSBC Global Money Account is one of the best bank options for transferring money from the US, but only if you're an existing customer.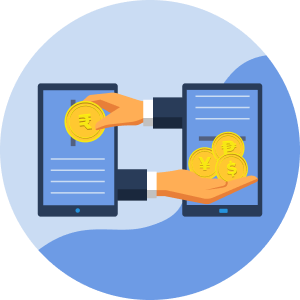 What is the HSBC Global Account?
If you're planning to send money from the US and you already have a US consumer deposit account with HSBC - then you can take advantage of what HSBC's latest product, the Global Money Account, has to offer:
A free phone-app service you can use to hold, manage and send money in multiple currencies to other HSBC customers in over 20 markets in real-time without fees.
A key problem is that many US banks do not offer a multi currency account for non-business customers. This account is open to both non-business and business customers. But you need to be aware of some things:
You need to be an existing US HSBC customer with either a checking or savings account
You can only transfer money to other HSBC customers for free
Currency exchange rate margin is still added to transfers
Available currencies are limited
You're not from the US? No problem, learn more about the best money transfer service providers like Wise (formerly TransferWise)  or Remitly that send money cheaply from Canada, Europe, South America and the rest of the world.
In this company and product review, we go in depth about the HSBC Global Money Account and cover:
Global Money Account is good for
Instant money transfers overseas
Good exchange rates and no transfer fees
Mobile phone app optimised for easy use
Global Money Account
rating: 4.5 / 5.0
Our reviews are 100% independent
---
We want to make money transfer simpler, fairer, and safer for everyone. We don't accept advertisements or promoted content so we can give you advice based on data and facts, not influence. Read more.
HSBC is a global bank founded in Hong Kong, with its main headquarters in London, UK. It is the world's sixth largest bank.
It has an established presence in the US, with over 200 branches across 10 states, but also regularly serves 67 countries and more than 40 million customers through their global businesses.
They provide a full range of personal financial services, including current and savings accounts, mortgage loans, car financing, insurance, credit cards, loans, pensions and investments...
...and now their new Global Money Account in the US, which links banking accounts together.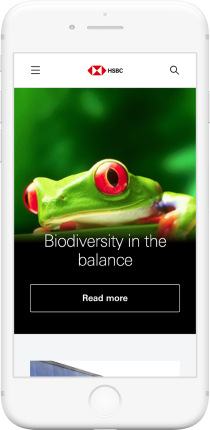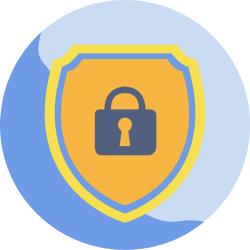 Being a global bank HSBC has long been a household name for international business. This means all products and services are governed by US laws and regulations, as well as many other countries. If you aren't a U.S. resident, please read the specific cross-border product and service disclaimers.
Specifically, money you hold in your HSBC Global Money Account is insured by the Federal Deposit Insurance Corporation for up to the equivalent permissible limit in US dollars, so your funds are secure.
HSBC also provides very safe online protection. It uses the HSBC Digital Security Device with its Mobile Banking App, with security functions like two-factor authentication.
Pros and cons of using the
Global Money Account
While HSBC's Global Money Account sounds good on paper, it might not quite the best answer for your international transfer needs. Let's break it down and explain what the Global Money Account is great at and where it has issues.
Free and instant transfers when you wire funds to other HSBC customers
Competitive foreign exchange rates. They use the mid-market rate that refreshes every 90 seconds
Convert and hold in your choice of 8 currencies
Easy to use on mobile app with the security of HSBC
Only available in the US to select customers. Will be fully available in 2023
You need to have an existing HSBC checking or savings account
Additional fee to transfer money to non-HSBC customers
Currency exchange rate margin is still added to transfers
No ATM debit card attached so you can't easily access your funds
Cannot send money to Canada, Mexico or New Zealand
How much does it cost to send money overseas?
Even though HSBC says there are no costs when you transfer using your Global Account, as with most banks they still charge a margin on the currency exchange rate. So it really isn't a fee-free service.
Basically the HBSC exchange rate comprises of the mid-market rate, also known as the interbank rate, plus a foreign currency conversion charge. This is quoted to you at the time of making the wire transfer transaction.
Fortunately, HSBC has slightly better exchange rate margins compared to other major US banks, especially for customers with a HSBC premier customer relationship. If you want similarly low exchange rates reserved for HSBC premium clients, you can get it by comparing alternative online money transfer companies.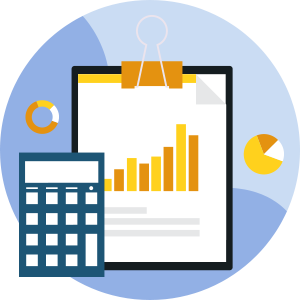 The currency conversion charge for all supported currencies will be:
| Amounts | Exchange Rate Margin |
| --- | --- |
| US$0 to US$50,000 | 1.5% |
| US$50,000 to US$100,000 | 1.25% |
| US$100,000 to US$200,000 | 1.0% |
Currency conversion rates for premium HSBC Jade customers:
| Amounts | Exchange Rate Margin |
| --- | --- |
| US$0 to US$50,000 | 0.4% |
| US$50,000 to US$100,000 | 0.3% |
| US$100,000 to US$200,000 | 0.2% |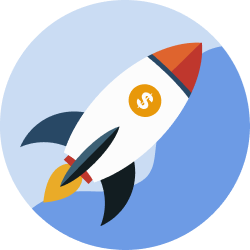 How fast are Global Money transfers?
Transfers are completed within seconds to other HSBC customer accounts overseas.
Wire transfers to non-HSBC bank accounts overseas can take 3-5 business days.
Global Money app is mobile optimized
HSBC makes it extremely easy to make transfers on your mobile phone as it was designed specially for mobile use. It's mobile friendly for both the person sending the money and the person receiving the money. Their website and mobile app allows you to do the whole process including signing up, providing id and sending money overseas.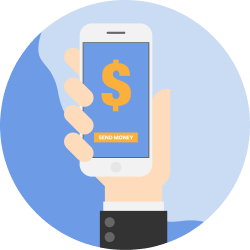 Money transfers can be made in these currencies:
*Global transfers can't be made to Canada, Mexico, and New Zealand from the Global Money Account
How to open a Global Money Account
To you open your account follow these steps:
Register for Online Banking, then download, open and login to the HSBC Mobile Banking App (existing users don't need to register again)
Select HSBC Global Money and tap Get Started
Follow the steps to sign up, enter your personal information and open the account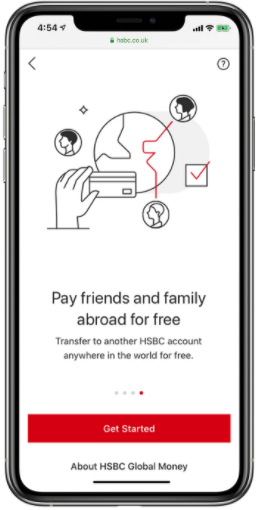 To open a Global Money Account you must be a US customer with an existing HSBC deposit account. You'll need to link your Global Money Account to any of the following accounts:
Advanced Checking
Advanced Savings
Basic Banking
Direct Savings
Choice Checking
Everyday Savings
HSBC Direct Checking
Online Money Market Savings
Premier Checking
Premier Savings
How do I add money to my HSBC Global Account?
Once you identify your funding account (this is the linked account you will transfer money to and from)
Transfer funds to any of the available currencies in your HSBC Global Money Account
Once the account has funds, you can transfer it other HSBC customers outside the US
How currency exchanges work
You can convert funds from one currency to another currency anytime in your Global Money Account. The exchange rate will be displayed for you to review before you confirm your transfer. Once you click submit, the funds will be converted in a matter of seconds.
HSBC Global Money Account limits
The maximum amount you can keep in your account at any time is US$1 million or the equivalent in foreign currencies. If you go over this amount you'll get an error message.
HSBC also has limits on how much money you can transfer including:
Minimum Transfer Limit:
US$1 to your own or any other HSBC account
Maximum Transfer Limit:
US$200,000 to your own HSBC accounts
US$15,000 to other HSBC accounts
How to cancel your money transfer
You have the right to cancel a money transfer and get a refund of all funds paid to HSBC, including any fees, but it has to be within 30 minutes and funds can't have been picked up or deposited into the account.
Scheduled transfers can be refunded completely at least one day before the date of the transfer. For more information click here.
HSBC Customer Care Support
7am to 12am ET
Contact HSBC Toll-free: (888) 975-4722
Live chat support available
Use Apple Business Chat through mobile app
HSBC Bank USA, N.A., P.O. Box 2013, Buffalo, NY 14240
Your currency knowledge centre
How to Easily Receive Money from Overseas
There are 3 main ways most people receive money from overseas. Find out the most common fees, exchange rates and money traps to avoid.
International Bank Wires: Your Best Options in 2020 Compared
Wire transfers let you send thousands of dollars, to almost any other bank account in the world. There's just one catch. Transfers through your bank are expensive—really expensive.
Foreign Currency Accounts: Explained and Compared
Foreign Currency Accounts, also known as multi-currency accounts, can be an incredibly useful tool or a black hole of fees and charges. This review covers the basics.