Moneygram Review: Fees and Features Explained [2023]
MoneyGram is a global payment company which helps customers around the world send money to over 200 different countries. Payments can be arranged online, through the MoneyGram app or via an agent near to you, with varied collection methods depending on the destination country.
Use this guide to figure out if MoneyGram [U.S.] is right for your transfer and you can also browse through a few online alternatives so you can compare the deals out there and get the best for your needs.
Ways to send money through MoneyGram
Let's quickly run through all the ways you can arrange a MoneyGram payment:
Online or in the MoneyGram app - pay by bank transfer, credit or debit card

Start the transfer online and then pay in cash at a local agent

Send from a kiosk - found in MoneyGram agent locations - and pay the agent in cash

Send at an agent location by talking to the cashier and paying in cash

Set up a recurring payment online - pay by bank transfer, credit or debit card

Pay an inmate online - pay by bank transfer, credit or debit card
No matter how you set up your transfer, the payment delivery options available to you will depend on the destination country. If you're arranging the transfer at an agent location, the agent will let you know your choices.
How to register a MoneyGram online account
Registering with MoneyGram is easy. Here's what you'll need to do:
Head to the MoneyGram website or download the MoneyGram app

Click or tap

Sign up

Follow the prompts to enter your name, email and phone number

Choose a secure password do you can log in easily next time

Check, confirm and you're done
It's good to know that if you're sending money in person with MoneyGram, you may be asked to present the ID, even if you already have an online account.
How to send money through MoneyGram online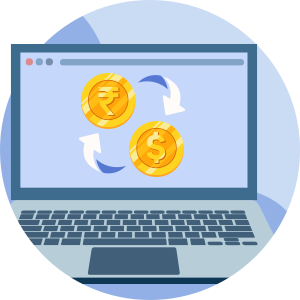 Before you get started, you can model your payment online with MoneyGram, or through their app. Here's how to do that:
Find the fee modeling tool on the main MoneyGram webpage, or in the app

Enter the country you want to send to

Enter the amount you want to send

You'll see the range of ways you can pay, and the delivery options for that destination

Check the fees for different payment and deliver options - as well as the exchange rates available - before you start your payment
When it's time to send your money with MoneyGram, you'll need to take a couple of steps:
Log into your MoneyGram account online or in app

Select the receiver if you've paid them before, or click to say you're sending to someone new

Choose how you want to pay, and how you want the money to be received

Enter the recipient information following the prompts on screen

Check all the information and click to confirm

Follow the instructions to complete the payment, using your credit or debit card, or a bank transfer
How to fill out MoneyGram money order?
Money orders are a little like a check you can buy and hand over to an individual or company to make a payment. You can buy a MoneyGram money order from some supermarkets, MoneyGram agents or independent retailers. The holder can cash the money order for the value of the payment you're making - but you'll need to complete it first. 

Complete a MoneyGram money order:
On the top line of the front

Pay to the order of

- add the recipient's name

On the second line of the front

Purchaser, signer for drawer

- add your own signature

On the last line

Address

- add your own address so the order can be returned to you if lost

Once the order is complete, tear off the receipt stub which is on the right of the money order - this is your proof of purchase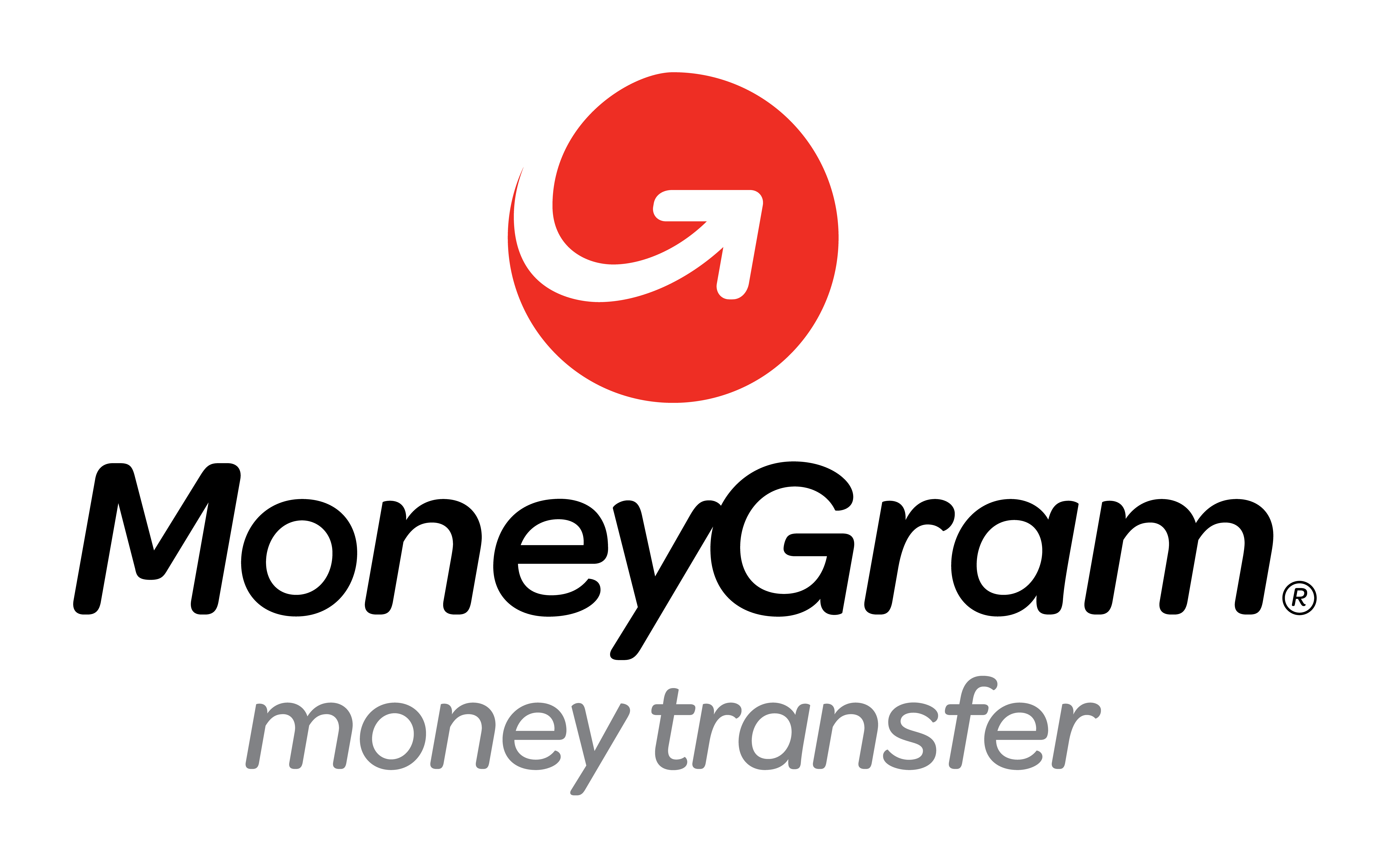 You'll need to keep your receipt in case the money order is lost, damaged or stolen. It's also good to know that filling in the recipient's name exactly is important - even a small mistake and they may struggle to redeem the payment.
How to Track MoneyGram Online
Track your MoneyGram payment easily online using the track and receive tool. Just enter your reference number and last name, to see the status of your payment.
How to receive money from MoneyGram?
If you're sent a MoneyGram payment to your bank account or as mobile money you won't need to do anything to collect your money. It will be deposited directly into the account when it has been processed.
If you're expecting a cash payment you'll need to go to a MoneyGram agent to collect your cash. Take along:
Valid photo ID - the name must match the one the sender used

Your transfer reference number - the sender can give you this

In some countries you also need proof of address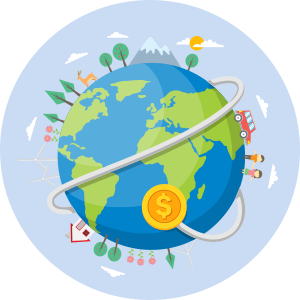 The fee you'll pay to send money online with MoneyGram will depend on where you're sending to, the value of the transfer and how you'll fund the payment. It's good to know that the costs of a payment with MoneyGram are in both the transfer fee and the exchange rate applied to your payment. We'll cover the exchange rate fees below. 
When it comes to the upfront transfer fee, usually paying with a bank transfer from a US checking account is cheaper than using a bank card or credit card. If you pay with a credit card it's also important to check if your own card issuer will add fees - the payment may be treated as a cash advance which can incur extra costs and interest.
Your transfer fee is added to the amount you send. So if you model a payment for 1,000 USD, the final amount you pay MoneyGram will be the 1,000 USD + any transfer fee. 
Finally, don't forget that sending a payment through an agent location may attract different fees and exchange rates compared to the same transfer arranged online.
When you model your transfer on the MoneyGram website or app it pays to check the exchange rate being offered against the mid-market rate. By doing this you can see what markup MoneyGram has added onto the exchange rate for your specific payment.
MoneyGram is pretty upfront about the fact that they make money on currency exchange as well as the stated transfer fee. However, the only way to see how much that is is by comparing the mid-market rate - the one MoneyGram will have bought the currency at - with the rate they're offering you - the one they're selling it at.
Get the mid-market rate for your currency pair with a simple Google search. If there's a difference between this and the rate MoneyGram offers you, that's a markup - in effect an extra fee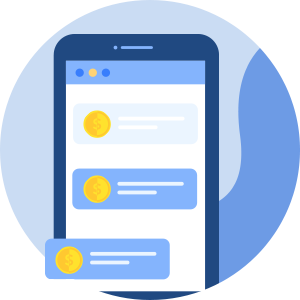 MoneyGram can be a great way of getting money quickly into the hands of someone who could be half way across the world. Aside from sending cash for collection you can also arrange payments direct into a recipient's bank or mobile money account, schedule recurring payments and other useful services.
However, before you get started it's worth checking the fees and exchange rates offered by MoneyGram for your payment are the best value out there. Do a little research and compare some alternative providers to MoneyGram to make sure you're getting a good deal.
International money transfer specialists like Wise offer mid-market exchange rate. If you're looking for an alternative for, you can check our Wise vs MoneyGram comparison to learn more.
Compare international money transfer companies like MoneyGram