Our detailed review of OFX — the money transfer company that specialises in sending large amounts overseas.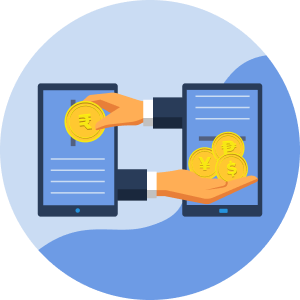 OFX have been sending money internationally for 20 years, so there is a lot of information available online.  Find all the details you need to know in our comprehensive easy to read guide.
In this OFX review we will explain:
OFX is good for
Sending larger amounts at competitive exchange rates
Excellent customer service
Fast transfers through well designed mobile app
Batch payments for international business
OFX rating: 4.6 / 5.0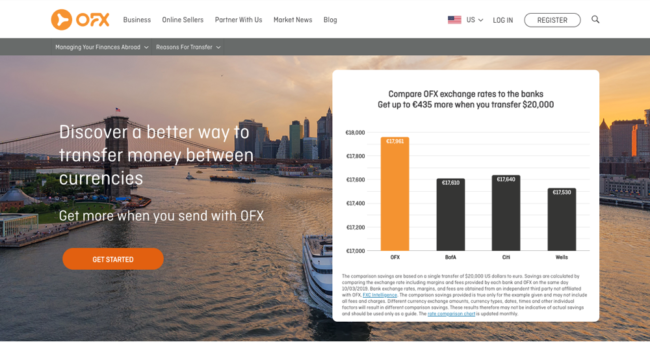 OFX is a international money transfer provider that was founded in Australia. It's an international business allowing you to transfer money in more than 50 currencies. OFX stands for Open Financial Exchange.
OFX is an currency exchange service that makes it fast and easy for individuals, online sellers, and other businesses to exchange currencies, send money overseas and make international payments. OFX has been in business for more than 20 years and has helped to transfer over £65 billion. Impressive!  
OFX has offices in the United Kingdom, (London), the United States (San Francisco), Australia (Sydney), Canada (Toronto), Hong Kong and Singapore.
OFX doesn't normally charge any additional transfer fees for you to send money overseas, instead giving you a slightly lower exchange rate than the market rate. We love OFX for sending larger international money transfer amounts, when the exchange rates are very good. Using OFX will almost certainly cost you less than transferring money using PayPal or your bank.
Unfortunately, OFX isn't the most competitive provider for transferring smaller amounts. If you're sending less than around $10,000, then a provider like Wise (formerly known as TransferWise) or Revolut will almost certainly get you a better deal.
Pros and cons of using
OFX
For most of your international money transfers, OFX is a great choice.
Let's break it down and explain what OFX is great at and where they have a few issues.
Offering excellent customer service
Not charging additional fees when sending money over $10,000
Sending larger amounts of money, where their rates are more competitive
Providing a comprehensive mobile approach
Offering services to individuals, online sellers and other businesses
Minimum transfer amount
$15 transfer fee for any transfer amount less than $10,000 (not in US or UK)
They don't accept credit card
24/7 support doesn't extend to personal financial advice
Once you have sent OFX your money, they are able to transfer money overseas securely and quickly.
If you use OFX's global network of banks, they offer same-day delivery
For most major currencies it takes 1-2 days to send money overseas
For less commonly traded currencies this process can take 3-5 days
OFX operates 24 hours a day, 7 days a week so you can submit your money transfer order any time of the day. Its important to remember OFX will not start the process until the money is in their account.
Things can also take a little longer if you're sending money to an less traded currency or currency or on a bank holiday or weekend. Make sure you plan for any extra time before making your transfer.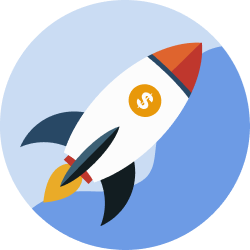 How much does it cost to send money with OFX?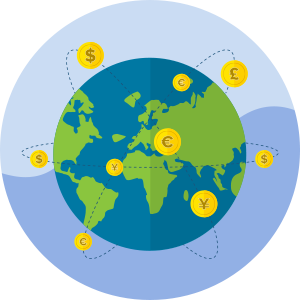 You want your money to go as far as possible, which means finding the best exchange rates. Unfortunately, you can only see exchange rates through the OFX website or app once you've created an account and logged in, which you might not want to do if you're just comparing options.
Transfer fees vary based on where you are sending money from with OFX. If you are sending money from the US or the UK there are no transfer fees. If you send money from anywhere else in the world, you will pay $15 if you transfer under $10,000.
OFX just isn't that competitive when it comes to exchange rates, and can charge more than other foreign exchange businesses. In most cases, unless you're looking for a specialist service, a company like Wise or TorFX or other money transfer providers may offer better exchange rates and lower fees.
How do I send money with OFX?
You'll need to create an account and sign up with OFX before you can send money. Here's what you need to do.
You can apply for an OFX account online through the website. Once you've done that, someone from OFX will give you a call to complete the registration process.
When you want to send money, you can do that online, through the app or by calling OFX.
You'll need to provide details of who you want to send the money to, including their name, address and international banking details.
OFX will keep you updated about the status of your transfer through email and SMS notifications. If you ever need to check your transfer history, you can do that through OFX's website.
How much can I transfer with OFX?
OFX only has a minimum transfer limit of $1000 in the US, £100 in the UK and $250 anywhere else in the world. There is no maximum limit for OFX money transfers.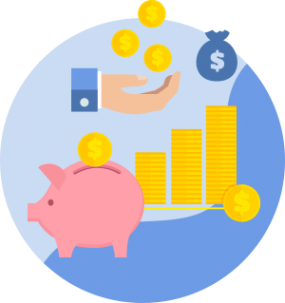 The details you'll need when you're sending money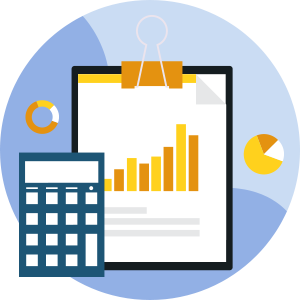 If you want to create an account and send money overseas, OFX will ask you for some details. OFX will need your full name, date of birth, residential address, occupation, email, and a contact number. OFX will also need to verify your identity, in most cases they can do that electronically, but they'll contact you if you need to provide any documents.
When you want to send money, they'll also need more details, including:
The amount of money you're sending
The countries you're sending money from and to
The currencies that you're sending money between
The name and address of the person you want to send money
The bank account details of the person you want to send money
The bank account details you'll need vary between countries, but typically you'll need to provide the sort code or routing number and the account number. In some cases, you'll need to provide a SWIFT code or IBAN (International Bank Account Number).
OFX lets you pay for your money transfer in a few ways:
Bank transfer to an OFX account with your client reference number, also known as a wire transfer
ACH Direct Debit in the US
BPay in Australia
Using a debit card in the UK
Using Direct Debit (only for business transfers)
OFX does not accept cash or cheques as a way to fund your transfer. We don't know if they accept credit cards, but we'd avoid using a credit card to pay anyway. Most credit card companies will view your funding as a "cash advance" which could mean you pay more in interest rates.
Ways to receive money from OFX
OFX only pays funds directly into a bank account overseas. They do not provide options for local cash pickup, home delivery or other options.

Money transfers can be made in these currencies:
Countries where OFX cannot send money
There are a few countries around the world where OFX can't make international money transfers. These include: Afghanistan, Belarus, Burma, Democratic Republic of Congo, Cote d'Ivoire, Cuba, Iran, Iraq, North Korea, Lebanon, Liberia, Libya, Rwanda, Sierra Leone, Somalia, Sudan, Syria and Zimbabwe.
Is OFX easy to use on your mobile?
OFX provides a mobile app so you can access many of their services through your smartphone. You can make currency transfers, view exchange rates, keep up with exchange market trends, review historic transfers and exchange rates, view currency news, set rate alerts, register for an account and track payments.
OFX will keep you updated on the state of your transfer through the mobile app and website together with SMS and email notifications. 
When it comes to ease-of-use, we read the reviews on both the Apple App Store (iPhone) and Google Play (Android). Reviewers mainly praised the app, saying it was fast and simple. There were some complaints that people couldn't access certain fields on the app, which is apparently due to changes required by the regulator. The app scored well, getting 4.7 out of 5 on the App Store and Google Play. OFX is also very responsive to reviews of its app, replying to both positive and negative feedback and offering help where needed.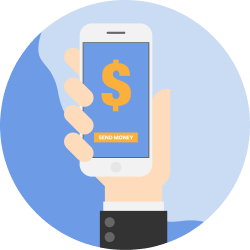 TrustPilot OFX customer reviews
89 percent of TrustPilot reviewers describe OFX as "Excellent" or "Great". They get an average score of 4.3 out of 5 out of 3,948 reviews. We've seen international money transfer providers with higher scores, but OFX does fairly well.
Here's what some of the reviews say.
"This company is great, staff are knowledge and very helpful. The exchange rates they use are only a few points less than the published rates. I am very satisfied with the transaction that OFX mediated."

"As always, no fuss, very simple and efficient money transfer. I will certainly be using OFX again in the future."
In particular, people praised OFX's customer service over the phone and how easy it was to transfer money.
There were some complaints though from people saying OFX was more expensive than competitors and remarking that it was sometimes difficult to sign up for an account.
OFX Customer Care Support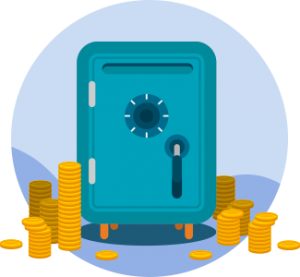 Can I trust OFX ?
Yes, absolutely. They've been in business for more than 20 years and have transferred over £65 billion. They have more than a million customers around the world and they're regulated in more than 50 countries. In the UK, they're registered with the Financial Conduct Authority (FCA), meaning that they must follow strict rules and regulations.
In terms of online security, OFX protects your personal data from fraud and theft. They encrypt your data and create secure connections with your website browser when you're providing your personal details.
You don't have to worry when you transfer with OFX - they are safe and reliable to use.
OFX provides several specialist services to businesses including:
FOREX risk management, which lets you use "forward contracts" and "limit orders" to protect your organization against volatile exchange rates.
Payment of overseas staff and payroll into their native currencies and bank accounts.
Receiving international payments from clients around the world.
Sending mass payments to up to 500 recipients quickly and easily.
Paying overseas suppliers for their products and services.
If you're an online seller, there's more good news. OFX offers a "Global Currency Account" which gives you local bank details across the following currencies: USD, EUR, GBP, CAD, AUD, and HKD. This means you can receive funds directly from customers in the US, the UK, Europe, Canada, Australia and Hong Kong.
The Global Currency Account is compatible with many online marketplaces including Amazon, eBay, PriceMinister.com, Newegg, Buy.com, Game, Wish.com, CDiscount.com, Rue du Commerce and Shop.com.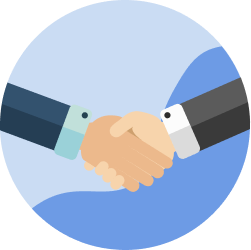 Your currency knowledge centre
How to Easily Receive Money from Overseas
There are 3 main ways most people receive money from overseas. Find out the most common fees, exchange rates and money traps to avoid.
The Absolute Best 6 Money Transfer Services
Finding the best money transfer services in the US can be challenging. We reviewed over 30 banks and online money transfer companies to give your our list of the best service to send money overseas.
International Bank Wires: Your Best Options in 2020 Compared
Wire transfers let you send thousands of dollars, to almost any other bank account in the world. There's just one catch. Transfers through your bank are expensive—really expensive.