Learn why OFX is safe to use to send or receive money overseas.
OFX is a specialist broker service which arranges individual and business transfers, and also provides currency risk management solutions. 
Using a specialist provider for international transactions can mean you get a better exchange rate and a lower fee compared to using your bank. But if you're considering using OFX to send or convert your hard earned cash, you're probably wondering: is OFX safe? This guide covers all you need to know.
In this review we will cover
OFX is Safe
Established in

1998

50

global regulators

24/7 support available

Thorough

verification process, encryption
Dedicated anti-fraud team
WorldRemit rating on Trustpilot: 4.2 / 5.0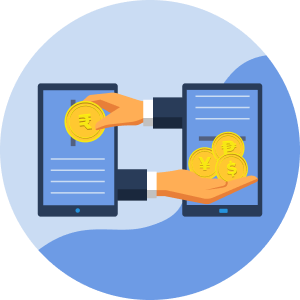 Before we get into the detail of how OFX keeps customers and their money safe, let's get some key facts and figures about OFX:
Regulators:

Overseen by 50

global regulators

, registered as a money transmitter in the US at state and federal levels

Established in:

1998

Customer numbers:

1 million

Volume of transfers:

100 billion USD
USForex Inc., doing business as OFX in the US, is registered as a money transmitter. You can check details of all relevant state licenses online. Additionally, companies like OFX need to be licensed and regulated according to local laws in any other country in which they operate - that means that OFX is overseen by a total of 50 different regulators. 
Examples include the Financial Conduct Authority (FCA) in the UK, FINTRAC in Canada, or AUSTRAC in Australia.
Is OFX safer than traditional banks?
Sending a payment with OFX is safe. As a specialist broker, OFX can often also offer a broader range of services and a better exchange rate than a bank.
Services such as OFX which are registered as a money transmitter are regulated by both state and Federal law, and must register with the Financial Crimes Enforcement Network (FinCEN) in the US. In practice, that means there's little difference - when it comes to safety - between choosing your bank or choosing a specialist provider for your international payment.
It is worth mentioning up front that as well as international payments, OFX also offers currency risk management solutions for individuals and businesses. These include forward exchange contracts in which you'll lock in an exchange rate for a future transfer, by paying a deposit and signing a legally binding contract. 
These types of currency products are fairly complex, and while safe they do come with a risk you'll miss out on benefits if the exchange rate changes in your favor during the lifetime of the contract. Make sure you understand any currency risk management products you're considering before you sign up.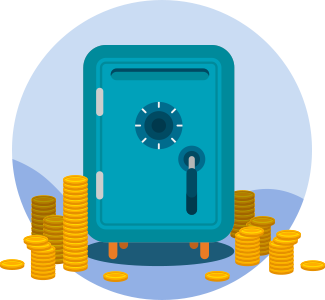 Customer reviews on Trustpilot
Here's a summary of what customers say about OFX on Trustpilot:
| | | | |
| --- | --- | --- | --- |
| Provider | Number of reviews | Score (out of 5) | Rating |
| OFX  | 4,000+ | 4.2 | Great |
Most customers posting reviews on Trustpilot are very satisfied with the service they receive from OFX. There are only about 7% of reviews listed which give the worst available rating. 
In the reviews with a poor rating, one theme is that customers have been asked to provide extra documents for verification to allow their payments to be processed. This is due to strict anti-money laundering and counter terrorism legislation around the world. 
Verification could be requested at any time, because the required documents can vary by send amount and destination country. Unfortunately this does slow down the process of transferring money - but it also helps keep accounts and customers safe. Banks have the same level of checks in place, as they must adhere to the same global legislation.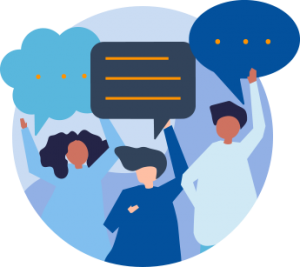 Example of a 1 out of 5 stars feedback:
"I received a quote for a currency exchange from them... I wasn't able to pursue the transfer. They reached out to me saying that the quote was binding and that I owed them $13,000 in cancelation fees...even though I have never signed anything. They said they'd be sending a collection agency after me.... Really disappointing behavior. I'm quite shocked!"
Example of a 5 out of 5 stars feedback:
"What a great and reliable service. Money to family in Perth within hours... Christmas from me to them sorted at a good rate with minimum fuss. I have used OFX for a few years now and have never had a moment's hassle."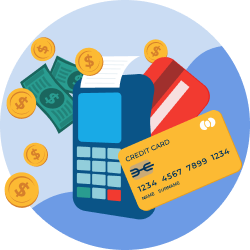 OFX has 24/7 customer support and while simple transfers can usually be arranged online or in the app, higher value payments and currency risk arrangements must be set up on the phone with the support of an expert broker. This enhances customer security because the broker can talk through the required verification steps and ensure payments are set up properly with all the necessary details.
Overall, OFX uses industry standard approaches to keep customer accounts and funds safe. These include technology and dedicated teams to spot and prevent fraud, a thorough verification process, encryption, and a requirement for accounts to be password protected. 
Trust and Credibility
OFX was set up in Australia in 1998 and has since grown to become a global business with offices around the world.
As a currency specialist, OFX has knowledgeable teams and provides a broad range of services. Having offices around the world also helps OFX to keep up with local changes in legislation and best practice to make sure everything continues to run smoothly. 
Is OFX safe for large amounts?
Making a large payment with OFX is safe. OFX does not have a maximum payment amount, which means you can send any sum you wish with no limits. You might have to complete extra verification or place your transfer order over the phone rather than online - but these are all steps taken to make sure payments are always secure.
OFX also has a service to allow customers to send partial payments when funding a transfer, if their own bank limits them from sending the whole amount in one transaction. You'll need to talk to a broker to set this up, but it can be handy if you need to send a large amount but your bank has transaction caps in place.
As with any service, if you're making a high value payment be sure to double check all the recipient details, and complete any verification steps you need to take promptly to make sure everything works smoothly.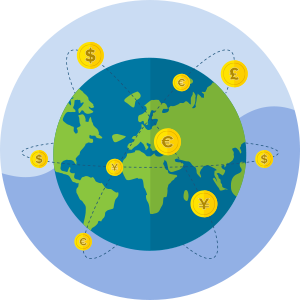 Is OFX safe to transfer money?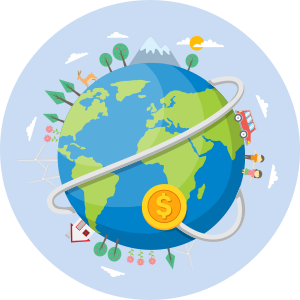 Yes, transfers are safe with OFX and as it is a licensed and registered money transmitter, you know your money is protected. You can transfer from a minimum of 1,000 USD with OFX. 
As a registered money transfer service, OFX has to stick to state and Federal laws about how to protect customer funds - these often mean providers are obliged to hold a minimum balance amount to avoid insolvency, offer a surety bond, and stick to legally mandated processes to arrange payments.
Is OFX business account safe?
OFX offers a range of services to businesses, including global currency accounts and currency risk management solutions. Sending a business payment, or opening a business account with OFX is safe. You may also find you get a more convenient way to manage multiple currencies compared to a regular bank, and can access more favorable exchange rates too.
Is your personal data safe on OFX?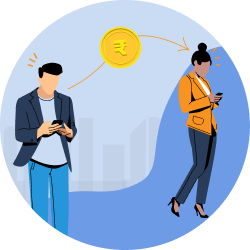 OFX will collect customer data from anyone using their services - we'll look at what that might include in a moment. Customer data is used for a variety of legal and practical reasons:
To comply with legislation in the US and the destination countries

To process transactions

To monitor and improve services

To communicate with and market to you
OFX keeps customer data safe, and complies with all relevant legislation about collecting and storing information. Your personal data may also be shared with certain third parties if you request services which require it, or if it's legally necessary. Third parties include affiliates, government agencies and identity verification services for example.
What personal data does OFX collect?
The types of data OFX will collect can include:
Identity information

- your name. SSN, email and phone number

Verification information

- your government issued ID details

Demographic information

- your nationality and occupation

Transaction information

- payments you make, and your recipient's details

Financial information

- your bank details and your credit record if required

Service information

- what type of transactions you make

Technological information

- your device and IP address
OFX keeps personal data for as long as is legally required, or practically necessary. In most cases this is for up to 7 years after you close your OFX account. 
Can you get scammed on OFX?
Although OFX takes steps to prevent fraud and keep customers safe, criminals are always looking for new ways to profit, and therefore it's not impossible that you'll get scammed on OFX. The exact same could happen with a bank or any other provider, unfortunately.
However, there are a few simple pointers to follow and red flags to look out for to make sure you don't fall victim to a fraud. OFX suggests the following:
Don't send payments to people you don't know or trust

Stay away from anything that simply sounds too good to be true

Watch out for phishing attacks asking you to share personal information or alter your bank account information

Don't send a wire transfer to repay someone who has sent you a check - the check may be a forgery
Can I avoid falling victim to fraud?
Take sensible steps to protect your OFX account and your personal information. Some of them can be:
Use secure passwords

Avoid public wifi when on sensitive sites

Don't share your financial details with anyone you don't know
Because OFX has a 24/7 customer support service, you can always check if you're unsure about the details of a payment, or if you've received a message you think may be a phishing attack.
How to get started on OFX?
You can create your account online or by calling the OFX team. Here's what you'll need:
Download

the OFX app or head to the desktop site

Register

your account with your name, email, date of birth, address, occupation, contact number

You'll

get a phone call

from a member of the OFX team to talk through getting verified, and confirm your account is active
Once your account is up and running you can send payments online or by phone. Some high value transfers or complex currency products must always be arranged by phone for safety.
Your currency knowledge centre
Wise Borderless Account Review
Find all you need to know about the multi-currency account by Wise called the Borderless Account. With low currency conversion fees and mid market exchange rates, its perfect for a seasoned traveller or international business
The Absolute Best 6 Money Transfer Services
Finding the best money transfer services in the US can be challenging. We reviewed over 30 banks and online money transfer companies to give your our list of the best service to send money overseas.
5 Safe Money Transfer Alternatives to Wise
Keen to know other safe and trusted money transfer services like Wise? Then we have the guide you need. We name and discuss 5 safe similar sites to Wise for international money transfers.