PayPal Business Account Review 2023
If you're considering joining the ranks of PayPal business account holders or interested in how their service works, this guide is for you. We'll cover the features, fees, and how to sign up to a PayPal business account in this full 2023 PayPal business account review.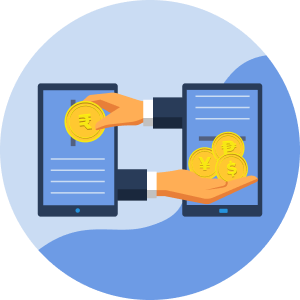 In this PayPal business account review we will explain:
How to set up a PayPal business account?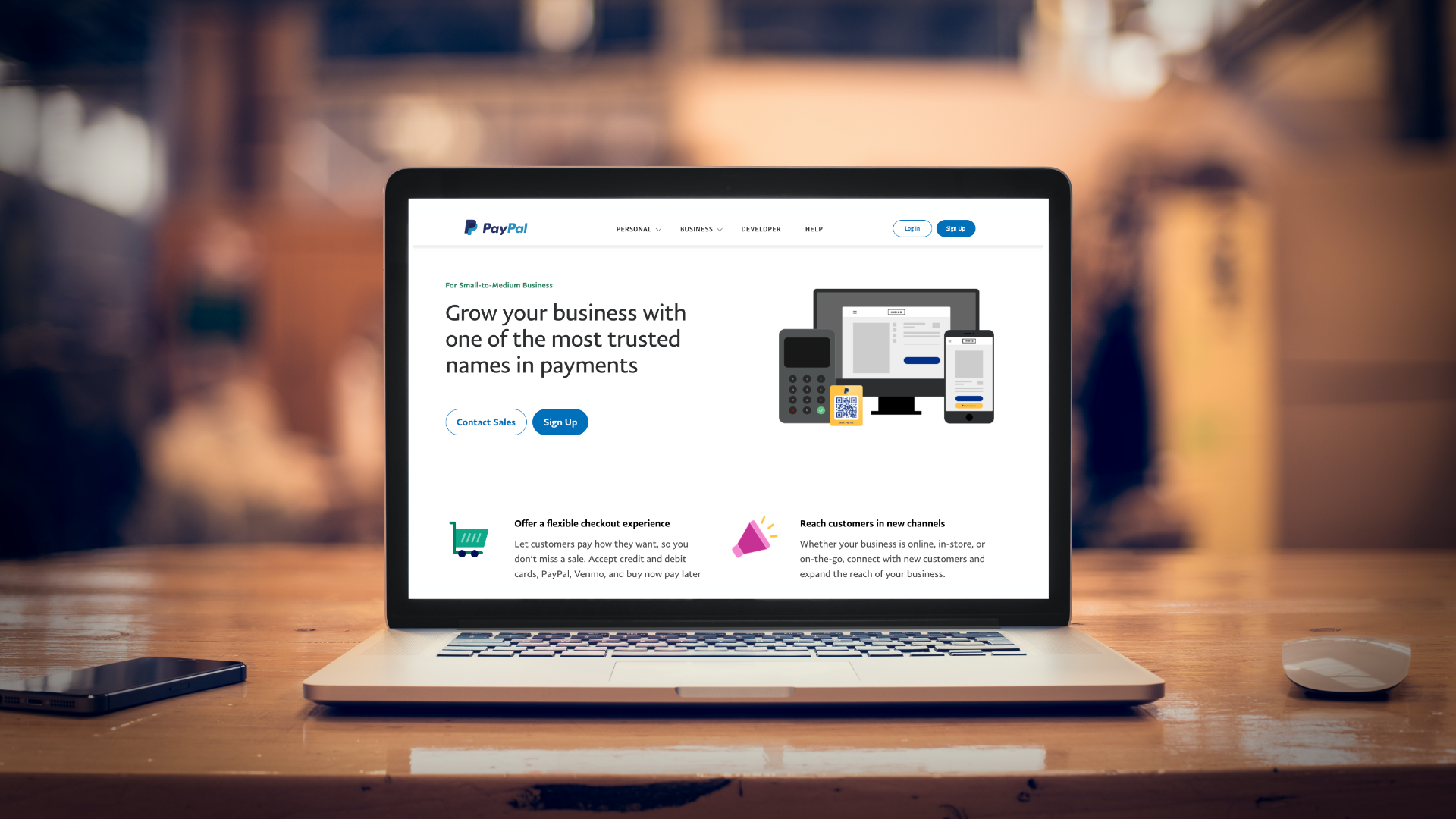 PayPal business account offers solutions for SMEs and also enterprise customers. This guide will focus on the PayPal solutions out there for small and medium sized businesses first and foremost. Check out the enterprise solutions online on the PayPal website if this suits your needs better.
You can either set up a new business PayPal account, or upgrade your existing personal PayPal account to business if you'd rather. Each individual is able to hold both a personal and a business account, so whether you start a new account or upgrade is down to personal preference.
To open a new PayPal business account:
Open the PayPal webpage or download the PayPal app

Select

sign up

Confirm you want a business account

Follow the onscreen prompts to enter your personal and business details

Review the details, click

Agree and continue

, and you're done
If you are upgrading an existing personal account:
Log into your account and go to settings

Click

Upgrade to a business account

Follow the onscreen prompts to enter your business details

Review the details, click Agree and continue

, and you're done
If you're setting up a new PayPal account you'll need to link a bank account or card to send and receive payments, and may need to take further verification steps depending on the situation.
Comparison and Alternatives to PayPal Business Account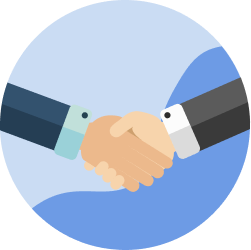 Depending on the type of business you run, and where your customers are, a PayPal business account may not necessarily be the best option. Do some research to help you decide which type of business account might work for you, taking into account convenience and cost.
If you're frequently taking payments in foreign currencies, PayPal's currency conversion and foreign transaction fees may quickly mount up. One option here is to select a multi-currency account provider instead, which lets you get paid in a range of foreign currencies. You can then choose to hold or spend the foreign currency, or switch back to dollars and withdraw when you're ready.
Providers to consider include as alternatives to PayPal business account:
Revolut Business - range of account options to suit growing businesses, select a free account or upgrade for a broader suite of features. Paid plans can access mid-market rate currency exchange and some free international transfers
Payoneer - Solutions for ecommerce sellers, entrepreneurs and SMEs to receive and send global payments, and make withdrawals to your linked US bank account
Wise Business account - save up to 19x on fees with online multi currency account and a linked international debit card, mid-market exchange rate currency conversion for international transfers, local receiving accounts in major currencies, and Xero integration
How to transfer money from a
PayPal business account
Once you've been paid into your PayPal business account you'll need to know how to get your money. There are a few different ways to do this:
Standard withdrawal to your bank account, online or via the PayPal app

Instant withdrawal to your debit card or bank account, online or via the PayPal app

Request a check from PayPal

Get a linked PayPal debit Mastercard and use this to access your business funds
The easiest way to make withdrawals is by having the money sent to your linked bank account or eligible debit card - here's how:
Log into your PayPal business account and open the

Summary

page

Click

Transfer money

Select

instant

or

standard

transfer, then next

Enter the amount to transfer

Review and confirm the payment
Standard transfers are free but take 1 - 3 business days to arrive in your account. 
Instant transfers - as the name suggests - are quicker, but do come with a fee. We'll cover this in more detail a little later. There are limits to the amount of money per transaction you can withdraw using a standard transaction - and limits on the amount you can withdraw by transaction, day, week and month in the case of instant withdrawals.
If you'd rather get your balance using a check you can request this within the PayPal app or by logging into your account online. It'll take 5 - 10 business days to get your payment this way. 
Finally, if you have a PayPal Business Mastercard you can make withdrawals up to 400 USD a day using your card, although you may pay a fee for this service  - more about the PayPal business card coming right up.
Paypal business account requirements
When you set up your PayPal business account you'll be asked for a few pieces of information, in addition to standard personal information, including:
Details about your business

, including contact information

Employer ID number

, or Social Security Number if you're a sole trader

Details of your business

website if you have one
You'll have to verify your identity, and link a bank account or card to be able to use your PayPal business account.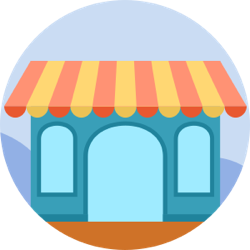 PayPal business account fees
While there is no cost to open a PayPal business account, there are charges for some transaction types. 
PayPal offers a really broad array of payment processing services to business account customers - including invoicing, QR code transactions, support for charities receiving donations and other niche services. We have listed out some of the key costs you're likely to encounter below - however, it's important to check out the PayPal business account fees in full before you sign up to make sure you know the cost of all transactions you're likely to make. 
PayPal business account vs personal
PayPal has 2 different types of account - business and personal.
Personal PayPal accounts can be used by individuals who want to shop online, or send and receive payments from friends and family. You can use a personal PayPal account if you occasionally sell online, but not if you're selling as a registered business. 
PayPal business accounts are designed for merchants trading under a business name, and have different features and fees compared to personal accounts.
Can I change my Paypal account from business to personal?
Although it's easy to upgrade from a personal to a business account, moving back to a personal account is harder. You won't be able to do this in the PayPal app or online - call the customer service number or send a secure message to have the support team change your account status manually. Alternatively close your business account and open a personal account afterwards.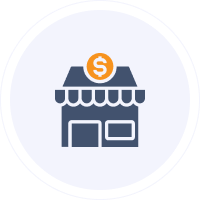 How to get a PayPal business account card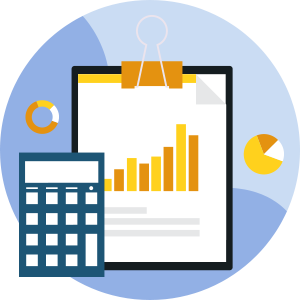 Once you have a PayPal business account you can apply from within your account for a PayPal Business Debit Mastercard. 
The process of getting a PayPal business card is:
Head to the Summary page of your PayPal business account 

Select Business Debit Card to learn more and

start your application

.
PayPal will assess your eligibility once you complete the application form and if approved you'll have your card in 7 - 10 business days. With your PayPal business account card you can:
Make withdrawals or payments from your PayPal business account
Earn 1% cashback on spending if you sign up to the cashback scheme

Protect yourself from fraud with the Mastercard Zero Liability Policy
Once you have your physical card, you'll need to activate it online or by calling PayPal on the customer service number provided along with your card.
It's important to check through the terms and conditions of your card so you know all the fees you may need to pay. Charges may apply for making ATM withdrawals or spending in foreign currencies, for example.
What's the PayPal withdrawal limit for business accounts?
Maximum withdrawal limits apply as follows:
How to close a Paypal business account
You can close your business account only if there are no unresolved issues or limitations, and once you have withdrawn all your funds. To close your account you'll need to:
Log into your account and head to

Settings

Under

Account options

choose the option

Close account

You may be asked to confirm details to prove your identity

Follow the on screen prompts and confirm you want to close your account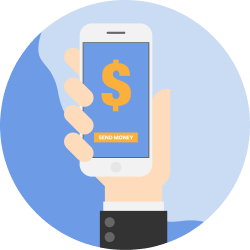 Frequently Asked Questions About PayPal Business Account
Your currency knowledge centre
How to Easily Receive Money from Overseas
There are 3 main ways most people receive money from overseas. Find out the most common fees, exchange rates and money traps to avoid.
The Absolute Best 6 Money Transfer Services
Finding the best money transfer services in the US can be challenging. We reviewed over 30 banks and online money transfer companies to give your our list of the best service to send money overseas.
International Bank Wires: Your Best Options in 2020 Compared
Wire transfers let you send thousands of dollars, to almost any other bank account in the world. There's just one catch. Transfers through your bank are expensive—really expensive.