Transfer Money
with Remitly
Learn why Remitly is a trusted option to send money overseas, especially to Brazil, Colombia, Argentina, China, India or Africa.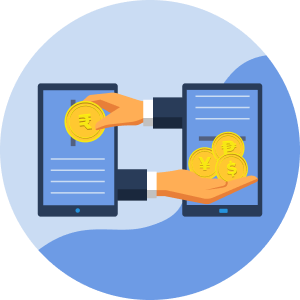 If you're planning to send a lot of small amounts of money home to South America, Asia or Africa, then Remitly is a great option.
It offers cash pick up (with no minimum amount) from over 100,000 Remitly agent locations including banks, supermarkets and pharmacies globally.
Money can be transferred directly to mobile phones, bank accounts or home, in a safe, reliable and quick way.
In this Remitly review we will explain:
Remitly is good for
Remitly rating: 4.5 / 5.0

Money transfers can be sent from these countries:
North America, Oceania & the UK

Money transfers can be received in these countries:
Remitly is an international money transfer company founded in Seattle, United States. They transfer money from family and friends in one country and help send it cheaply to family and friends in another country.
It was founded in May 2011 and has been in operation for 9 years. The company is headed by Matt Oppenheimer who spent time in Kenya and saw how difficult and costly it was to send money back home.
It's backed by many credible investors like Tomorrow Ventures Jeff Bezos (Founder and CEO of Amazon), PayU, Techstars, Stripes, DJF, QED Investors, Trilogy, DN Capital, the International Finance Corporation (IFC), Barclays, Goldman Sachs and Generation Investment Management (A fund co-founded by former vice president Al Gore).
4.7 / 5 star rating on Trustpilot
The answer is yes.
Remitly offer a money-bank guarantee, so if you're not completely happy with their service, they will refund you.
They are also backed by credible investors like Tomorrow Ventures Jeff Bezos (Founder and CEO of Amazon) and they use extensive security measures to protect your information and money against fraud.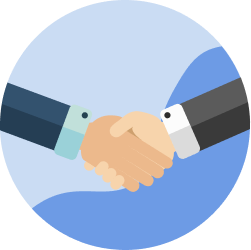 In the US, Remitly is registered with the Money Services Business and with the US Department of Treasury, and is authorized to do business in all 50 states. It's licensed as a money transmitter in Canada and is allowed to operate in all provinces except Quebec. They are also authorized to operate in Europe, Australia and the UK.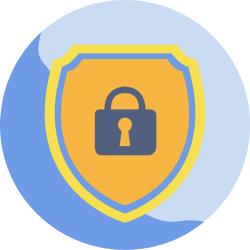 How safe are my Remitly login details?
Very safe. Remitly offer extensive security measures through the account verification process including:
Two factor authentication (2FA) feature to make accessing your account more secure
Phone verification sent to your phone when you sign in to Remitly with your password
Internet security - Secure Socket Layer (SSL) with 256-bit encryption, which is the industry standard
In the European Union and the UK, 3D Secure (3DS) is a security feature used on card payments. It helps reduce the risk of someone else using your card without you knowing about it.
You can make money transfers overseas within minutes when paying with a debit card and selecting the Express option.
Transfers using the Economy option and paying by your bank account will take 3 - 5 business days.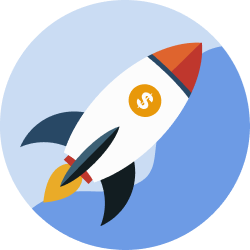 How much does it cost to send money with Remitly?
Economy Service - Offers a longer delivery time frame (3 to 5 business days) at lower transfer fees.
Express Service - Offers a much shorter delivery time frame (minutes) at higher transfer fees.
The amount depends on where you're from and where you're sending money to. Exchange rates are shown once you have selected which country and how much you wish to send.
Remitly often offer new customers or first time users promotional rates and fees and if you are an existing customer, available promotions will appear on the green banner at the top of the page.
Remitly is mobile optimized
Remitly is extremely easy to use on your mobile phone as it was designed specially for mobile use. It's mobile friendly for both the person sending the money and the person receiving the money. Their website and mobile app allows you to do the whole process including signing up, providing id, sending money overseas and tracking the delivery.
Remitly will send text message alerts so you can see where your money is during the transfer.
In addition, Remitly provides its services in multiple languages including English, Spanish, Italian, French, German, Polish, Turkish, Romanian and Vietnamese.
Which countries can I send US dollars to from the United States?
*Cash pick-up and home delivery only
How to send money with Remitly
Download Remitly app from Apple App store or Google Play store.
Login and create an account. Provide your full name, date of birth, email address, last 4 digits of your SS number or ITIN.
Choose the country and how much currency you want to send. Select Express or Economy speed.
Provide details of where the international money transfer is going including full name, bank account details or mobile phone number or cash up location or home delivery.
Pay Remitly. (link to ways to pay)
They will advise you where your money is and when it arrives via text message.
Remitly limits - how to increase your limit
Like many money transfer service companies Remitly has limits on how much money you can transfer. To increase your limit you need to provide more identification. When you sign up you start on Tier 1.
| | Tier 1 | Tier 2 | Tier 3 |
| --- | --- | --- | --- |
| 24 hours | $2,999 | $6,000 | $10,000 |
| 30 days | $10,000 | $20,000 | $30,000 |
| 180 days | $18,000 | $36,000 | $60,000 |
When you increase your limit
this screen will appear: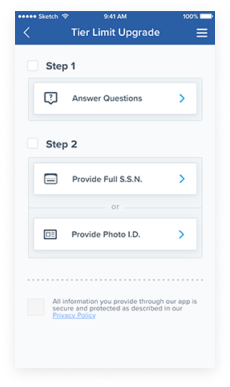 Types of identification that are acceptable:
Examples of forms of identification
Passport or Visa
Driver's License
State ID
Immigration ID or Residence Permit
Matricula Consular
U.S. Military ID
Examples of address documents
Driver's License
State ID
Matricula Consular
Pay Stub
Financial statements
Utility bills
Official piece of mail
Lease agreements

Make sure your id is valid and not expired

Make sure it shows your full name, your current address and date of birth
Ways to pay for your transfer
Paying for your international payment is simple. Remitly accept:
Credit cards and debit cards
Bank transfers from bank accounts in USA, Canada and Australia
iDEAL using your bank details in the Netherlands
SOFORT using your bank details in Austria and Germany
Faster Payments using your bank details in the United Kingdom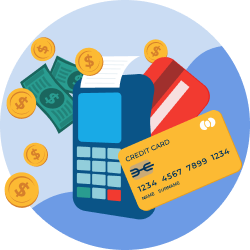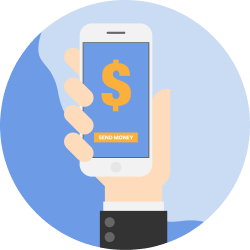 Ways to receive your money
In addition the person receiving your money transfer can collect them from:
Their bank account in their local currency
100,000 cash pick up agents around the globe
Have money transferred to their digital mobile wallet on mobile phone
Have money delivered to their home address
An exciting new option for Remitly's US-based immigrant customers is the Passbook account. It's due for release in 2020.
It's an account that doesn't require a social security number (SSN) that an immigrant living in the United States may find difficult to get.
Remitly has set itself up as a neo bank, a virtual online bank that can provide government (FDIC) guarantees for deposits up to $250,000. It provides an online account that money can be paid into with no account fees and no minimum balance. You also have access to a Visa debit card.
Remitly Customer Care Support
365 days a year
Toll-free: (888) 736-4859
Live chat support available
Email: service@remitly.com
Available in English and Spanish
Your currency knowledge centre
How to Easily Receive Money from Overseas
There are 3 main ways most people receive money from overseas. Find out the most common fees, exchange rates and money traps to avoid.
The Absolute Best 6 Money Transfer Services
Finding the best money transfer services in the US can be challenging. We reviewed over 30 banks and online money transfer companies to give your our list of the best service to send money overseas.
International Bank Wires: Your Best Options in 2019 Compared
Wire transfers let you send thousands of dollars, to almost any other bank account in the world. There's just one catch. Transfers through your bank are expensive—really expensive.