Learn why Remitly is safe to use to send or receive money overseas.
Remitly was founded to make it easier for immigrants to get money home - with lower costs and a simpler processing system. Customers can send payments on over 100 currency routes, with a great range of payout options. Remitly is mission driven, popular, and growing fast. It's also a safe way to send payments. Read on to learn why.
In this review we will cover
Remitly is Safe
Established in

2011

Authorized in all States and Washington D.C.
Thorough verification processes

Password protection

ID verification
Remitly rating on Trustpilot: 4.2 / 5.0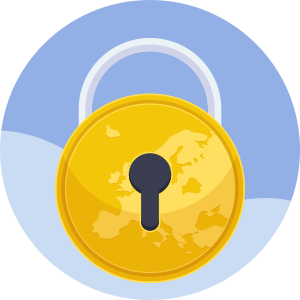 Yes, Remitly is safe to send money with. But this guide will dive into the details about how exactly Remitly keeps customers and their funds safe in just a moment. Let's start with an overview, and some key facts and figures about Remitly, to help you answer the question: is Remitly trustworthy?
Here are some key facts and figures about Remitly:
Regulators:

Remitly is

authorized

in all states and Washington, D.C., and regulated by relevant bodies in the countries it operates in

Established in:

2011, based in Seattle

Customer numbers:

2.6 million in Q3 2023

Volume of transfers:

Q3 2023; send volume reported at 5.2 billion USD
Remitly is registered by the US Department of Treasury as a Money Services Business, and also holds local licenses in any US state where a license is required, as a money transmitter. Additionally, companies like Remitly need to be licensed and regulated according to local laws in any other country in which they operate. These include the Financial Conduct Authority (FCA) in the UK, FINTRAC in Canada, or AUSTRAC in Australia.
Is Remitly safer than traditional banks?
Remitly is a safe way to send international payments. 
Like banks, services such as Remitly are regulated by both state and Federal law, and must register with the Financial Crimes Enforcement Network (FinCEN) in the US. 
The licensing arrangements do vary by state, but Remitly has the right license in place in every state which requires one. Money Transmitters typically don't hold customer funds - they arrange the payment and process it as soon as the funds clear. However, if there is ever any cause to hold customer money should be safeguarded, and should be held separately to Remitly's own funds.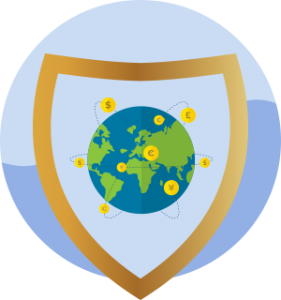 Customer reviews on Trustpilot
Here's a summary of what customers say about Remitly on Trustpilot:
Checking online customer reviews can be a good way to see whether others have found a payment provider to be trustworthy and efficient. Here's a summary of what customers say about Remitly on Trustpilot:
| | | | |
| --- | --- | --- | --- |
| Provider | Number of reviews | Score (out of 5) | Rating |
| Remitly | 33,000+ | 4.2 | Great |
Remitly is a well liked provider with plenty of strong reviews listed. Where negative reviews mention security, the issue tends to be that Remitly has taken additional verification steps which have slowed down a payment, or refused to process a transfer as it was not in line with the provider's terms and conditions. 
While these actions may be frustrating to customers, they are in place to help keep accounts safe - a regular bank may well do exactly the same.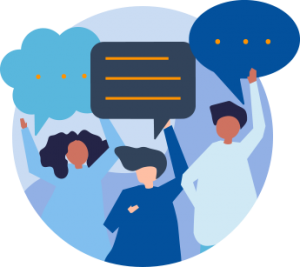 1 out of 5 stars feedback:
"Sent payment over 2 weeks ago. Money left our account straight away. We received confirmation that the transaction had been completed but the recipient didn't receive their money. We had to call every day 2-3 times a day asking what was going on but we were told mixed things. A lot of false promises were made. No one ever called us back. Now they have said they will refund the money but it will take another 10 days. Very annoyed with the poor service."
5 out of 5 stars feedback:
"I've been sending remittance for the last 10 years thru Remitly, and it is super fast, once i click the button send it and take a picture and send immediately to the beneficiary and can claim immediately. More power to you Remitly..."
Remitly security measures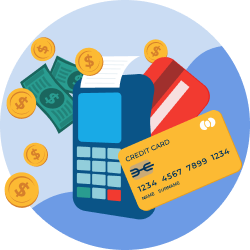 Let's take a look at the steps Remitly takes to keep customers and their money safe:
Thorough verification processes

- when you open an account, send large payments, or in the case of any irregular transactions

Manual and automated procedures

to spot suspicious activities

Secure servers

to hold customer data

Password protection

on all accounts
Remitly also uses sending limits which cap the amount you can send in a 24 hour, 30 day or 180 day window. You can increase your sending limit by providing additional verification documents to Remitly. 
This process means you can usually get started pretty quickly if you want to make a relatively small payment, and then get more fully verified later. It also means it's not possible for a criminal to get into your account and make a large payment without being asked to provide their credentials.
Trust and Credibility
Remitly has a ten year history, and is a global business which has a large and growing customer base. Because Remitly is regulated in the US and in all the other countries in which it operates, it must comply with a range of laws to keep customer money and personal data safe. 
Generally, as long as you use Remitly in line with their user agreement - sending money to family and friends only, for example - it's a very safe service to use.
Is Remitly safe for large amounts?
Sending a high value payment can be daunting. Remitly's payment limits vary according to the destination country and your account tier - but where it's allowed, Remitly is a safe way to send even large amounts. 
Before you make a high value transfer, check your Remitly send limits. If you can't process your payment right now you might have to complete additional verification steps to reset your limits. 
It's also worth double checking you have everything you need to safely process your payment - usually this will be your recipient's full name as shown on their ID for cash payments, or their full bank details for transfers to a bank account. You may also want to ask your own bank or credit card provider what limits apply, to make sure you'll be able to transfer a high value sum when you need to.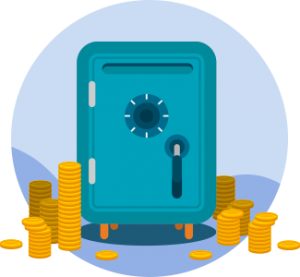 As a general rule, it's always best to know and trust the person you're sending money to and double check the recipient's details before completing the transaction. 
Is Remitly safe to transfer money?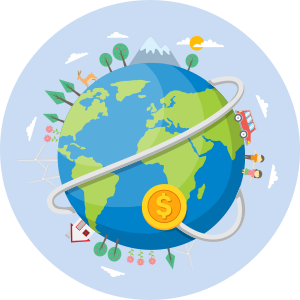 Remitly is a safe way to transfer money to friends and family around the world. 
You can send money for a range of different payout methods including transfers for cash collection and home delivery. To make sure your money is extra safe, double check all the recipient details are correctly entered when you set up your payment - including using your recipient's full name as shown in their government issued ID.
Is Remitly safe to keep money with?
In most cases, Remitly won't hold your money. Once your funds are received, they're passed on immediately to the recipient. That's why some transfers for cash collection can be ready in just a few minutes. 
If there is any reason to hold customer funds - pending security checks or verification processes for example - your money should be stored safely, separately from Remitly's own funds.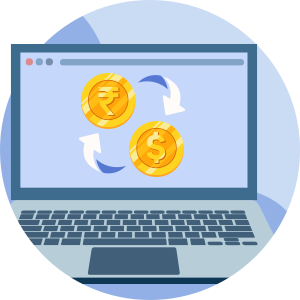 Is your personal data safe on Remitly?
To comply with US law, and the laws which apply in your destination country when sending a payment, Remitly must ask for and retain some personal data. 
Remitly will also gather data to be able to process transactions and resolve issues, and for marketing purposes. Here's a rundown of the reasons Remitly may need to access your personal data:
To collect and process payments

To verify your identity and comply with relevant laws and regulations

To improve the services offered and troubleshoot problems

To detect and prevent fraud and scams

To market services to you
Remitly is legally obliged to keep your personal data safe. Some data has to be collected due to legislation - so you can't opt out of this and still use Remitly's services. However, you may be able to manage and remove some other data, like information used for marketing - log into your account to update your preferences, or email service@remitly.com if you need any support.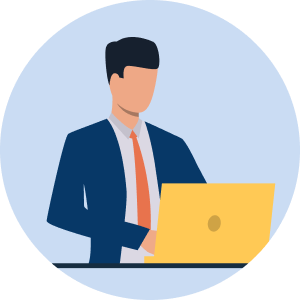 What personal data does Remitly collect?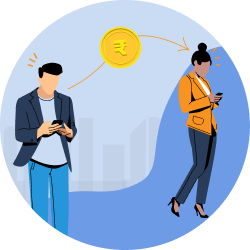 Remitly collects personal data for reasons mentioned above. In some cases, data must be held for a fixed period of time under law, or for practical reasons to process your transactions safely. Data which has to be retained by law may be kept for 6 - 10 years. Here is the type of data Remitly may collect about you:
Personal information like name, address, e-mail address, telephone number, date of birth and SSN
Financial information like your bank and credit card details
Third party information Remity gets from outside sources like credit checking and identity verification agencies
Third party information about people you send money to, like their name and contact details
Business related information about your account
Information accessed indirectly like your IP address and other sites you may visit
Can you get scammed on Remitly?
Unfortunately resourceful criminals will always find new ways to extract money from victims. It is possible to get scammed on Remitly - as it is with any bank or other financial platform.
Staying safe when sending money is largely about taking small but sensible steps: 
Being aware of common scams and frauds

Understanding and avoiding phishing and spoof emails

Never sending money to anyone you don't know will go a long way. 
Sites for cash collection can be especially vulnerable to scammers and fraudsters, as cash payments can be arranged so quickly and once collected are usually impossible to get back. 
Stick within Remitly's recommended usage, to send money only to friends and family you know well, and don't ever feel pressured into making a payment you're unsure about.
Can I avoid falling victim to fraud?
There are a few simple precautions you can take to prevent yourself from falling victim to fraud, and some of them are:
You shouldn't make a payment to someone you don't know or someone whose identity you can't verify

You shouldn't send money because you're offered more in return - for example, to release lottery winnings or get paid an inheritance
If you think you have been a victim of fraud when using Remitly services, you can contact them by telephone:
Within the US: 1-888-736-4859

Outside the US: (206) 535-6152
Additionally, in less urgent situations you can contact Remitly by email:
Report phishing emails by forwarding them to abuse@remitly.com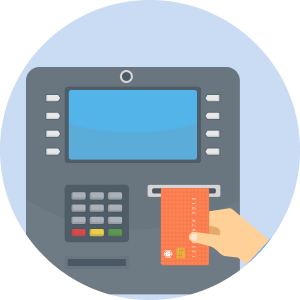 How to get started on Remitly?
You can set up an account with Remitly online or in the Remitly app:
Download the Remitly app or open the desktop site

Click

Join Now

Enter the country you're sending to, your name and email, and create a strong password

Follow the onscreen prompts to add the rest of your required details

You may need to complete a verification step depending on the type of account and payment you want to make
If you're asked to verify your account you may need to upload documents to show your identity or address. This can happen when you first create your account, based on the type of transfers you're making, or because Remitly is concerned about fraudulent activity on your account and needs to keep you safe. 
If you need to verify your identity, documents you can use include[9]:
Passport or Green Car

d

US Military ID

or other official state issued ID card

Drivers license
To verify your address you may pick:
A utility bill in your name

A pay stub

A lease agreement

A bank, credit card or mortgage agreement
If you have any problems providing the documents required, get in touch with Remitly customer service directly for help.
Your currency knowledge centre
Wise Borderless Account Review
Find all you need to know about the multi-currency account by Wise called the Borderless Account. With low currency conversion fees and mid market exchange rates, its perfect for a seasoned traveller or international business
The Absolute Best 6 Money Transfer Services
Finding the best money transfer services in the US can be challenging. We reviewed over 30 banks and online money transfer companies to give your our list of the best service to send money overseas.
5 Safe Money Transfer Alternatives to Wise
Keen to know other safe and trusted money transfer services like Wise? Then we have the guide you need. We name and discuss 5 safe similar sites to Wise for international money transfers.