Remitly vs Western Union: Is one better than the other?
Are you looking to make cheap international money transfers? Remitly and Western Union can be cheaper alternatives than using a bank. Find out which service is better, Remitly or Western Union.

Remitly

vs

Western Union:

The Important Bits
Safety: Based in the U.S., licensed and well backed
Rates: Competitive and vary depending on the amount and where you are sending the money to
Fees: Based on the method of delivery
Speed: 1-2 business days for most transfers
Service: Excellent customer support, but excellent online resources
Safety: One of the largest and oldest payment companies in the world
Rates: Vary depending on the situation
Fees: Fee vary depending on product, country etc
Speed: Also depends on the service you use
Service: Offer online, app and in-store support
The Verdict
Safety: Western Union is one of the oldest and largest money transfer companies in the world.
Rates: On most remittances, Remitly offers better exchange rates.
Fees: Remitly is clear and transparent. It's really hard to get an estimate on Western Union fees, because they vary so much.
Speed: Western Union is incredibly quick for services like cash pick up, but are about the same as Remitly for money transfers to a bank account
Service: Similar services like bank transfers and cash pick-up.
In so many ways, this is case of old vs new, but there is a lot more to it than just technology.
Western Union is still a really good option if you want someone to pick up cash for an emergency. This is because of their incredibly large branch network. It's easy and quick to send cash abroad. But it's just not cheap.
Remitly, on the other hand, are a cheaper option in almost every other circumstance.  They don't allow you to send to as many countries as Western Union, but they have most of the globe covered.
Learn more about Western Union
The Consumer Financial Protection Bureau (CFPB) ensures and regulates fair and transparent conduct of financial products and services.
Services provided by Western Union is licensed as Money Transmitters by the New York State Department of Financial Services
Remitly is registered as a Money Services Business with the U.S. Department of Treasury and as a Money Transmitter in several states in the U.S.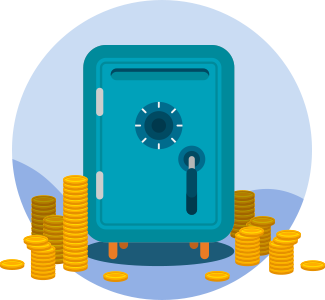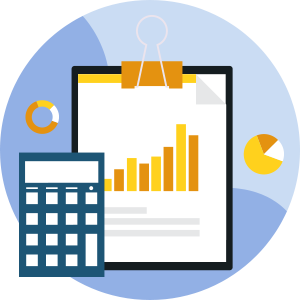 Like banks, money transfer providers usually make their money in two main ways: Firstly, the margin from which they purchase currency at a wholesale rate and the cost of currency sold on to customers. Secondly, an additional transaction fee.
In Western Union's case, the exchange rate can be widely varied, depending on the currency, country, and method of payment. The company has a price estimator on its website that allows you to look up its exchange rates.
Similarly, Remitly's exchange rate varies depending on the currency, and method of delivery.
Before making a decision, it is important to compare live exchange rates offered by each provider.
Here are three ways to compare the rates offered by Western Union, Remitly, and other providers:
View live rates online at Western Union or Remitly
Use Remitly's or Western Union's currency calculator
Compare exchange rates of up to 8 different providers at once with our comparison engine
Western Union's fee structure depends on the country, currency and the way you send money to your recipient. You can choose to send money in cash for your recipient to pick up at a Western Union branch or through a direct bank transfer, both of which will incur a transfer fee.
Remitly's fee structure is a little bit complex. There isn't a flat fee or even a set percentage fee. Their fee differs depending on the amount you are sending, where you are sending the funds, and whether you choose an Express or Economy transfer.
Be mindful that there could be more fees involved than the ones mentioned here. You could be charged a cash advance fee by your card provider if paying by credit or debit. In addition, your recipient's bank could charge a deposit fee or corresponding bank fee to deposit the funds.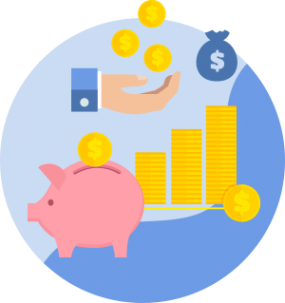 Time For Transfer To Reach Recipient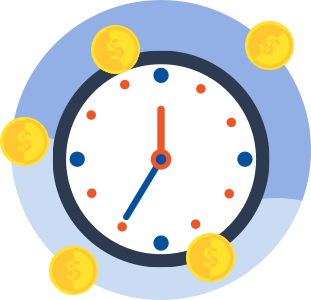 The transfer speed depends on the amount and type of currency, country of transfer and turnaround time of your bank to clear payment.
Remitly

Western Union

Varies from minutes to 5 days
Cash: Within minutes
Bank transfer: 0 – 4 working days
What Currencies Can I Transfer?
For an extensive list of currencies available for transfer with Remitly and Western Union, check out our reviews for each company.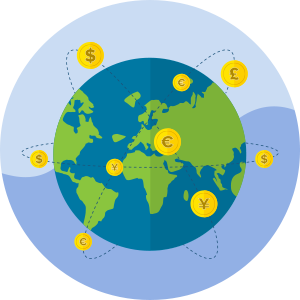 Customer Support
To get in touch with Remitly, call (888) 736-4859 (within the U.S.).
Should you have any queries, you can contact Western Union at 1-800-325-6000 (within the U.S.).
Learn more about Western Union