If you want to send a one off or regular payment overseas, or you're hoping to receive international transfers, you'll be looking for a reliable low cost payment service to help. Remitly and Wise are both major international payment providers which help millions of customers move money globally. But their services, exchange rates, features and fees do vary somewhat.
This guide will help you navigate whether Remitly or Wise might be the best option for you. If you want to learn more about each provider, check out these detailed reviews on each company: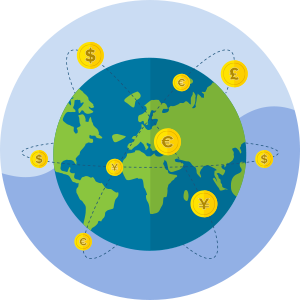 Wise (TransferWise) vs Remitly - The Important Bits
Safety: Based in the UK, LSE listed, licensed and regulated globally
Rates: Mid-market rate (real exchange rate)
Fees: Percentage based fee
Speed: Over 50% of payments arrive instantly
Currency conversion: Instant
Trustpilot rating: 169,000+ reviews. Score 4.5/5 - Excellent
Safety: Based in the US, fully licensed
Rates: Exchange rates vary by destination
Fees: Vary by country, transfer value, and speed of payment
Speed: It depends on the currency and delivery method; some payments may be instant
Currency conversion: Instant
Trustpilot rating: 36,000+ reviews. Score 4.2/5 - Great
Wise vs Remitly in three important ways:
Wise has a multi-currency account and card to support 50+ currencies - Remitly does not have that option
Remitly offers payouts for cash collection and delivery,  and to mobile wallets - Wise does not
Wise has business account options - Remitly is for personal use only
Wise and Remitly features in more detail
While Remitly and Wise both offer international payments their services are a little different. Remitly's core purpose is to cover common remittance routes to allow people working abroad to send money home to loved ones. Wise is a specialist in international payments to bank accounts, providing cross border transfers and Wise multi-currency account services to individuals and businesses.
Wise payments use the mid-market exchange rate and low, transparent fees. If you're sending money to a bank account it's worth comparing the exact fees for both Wise and Remitly to see which offers the best value. However, if you want a fast way to get cash to someone on the other side of the world, Remitly might be the right provider for you.
Pros
Low, transparent fees for transfers and mid-market exchange rate

Personal and business accounts and payments available

Transfers to 80+ countries

Local receiving accounts to get paid from 30 countries for free
Cons
Online and mobile service only

Transfer fees vary by destination and payment method

International transfers can't be made in cash, or for cash collection

Accounts are not interest bearing
Pros
Good range of pay-out options

Promotional and new customer offers which can cut costs

Arrange payments online or using your mobile device

Recipients don't need a Remitly account to get their money
Cons
Senders can only live in 17 countries, and can not remit to other send countries

Exchange rates and fees vary by destination

Not all pay-out options are available in all destination countries

Cash payments are not possible, even though recipients can collect the money in cash themselves
Wise vs Remitly - Features Conclusions
Remitly offers an important service to customers who want to send money home on popular remittance routes, especially if they're looking for cash collection or mobile money pay-outs.
Wise on the other hand is a specialist in transfers direct to bank accounts, and offers the mid-market exchange rate with low, transparent fees. Wise also has a multi-currency account with a linked Wise international debit card.
If Wise supports payments to the country you're sending to, and you want your transfer to be delivered to a bank account, it's worth checking out the fees for your specific payment from both providers. And for payments to be collected in cash, Remitly is worth considering thanks to their broad reach and extensive agent network.
Wise vs Remitly fees and exchange rates
Remitly's exchange rates and fees depend on where you're sending money to, the specific service you require, and how you'll pay. Fees include:
Transfer fee
Exchange rate markup
Third party fees
Often you can choose from 2 different payment types - Express and Economy.
Express payments are funded by debit or credit card, and can arrive quickly. Economy payments are funded with a bank transfer but can take several days to arrive. If you use a credit card to pay for your Remitly transfer you may also pay a cash advance fee to the card issuer.
Often the highest of all of the fees you pay for an international transfer is in the exchange rate markup. This is also the trickiest to see, as it's rolled into the rate you're offered when you set up your payment. As markups are applied as a percentage of the transfer value, they quickly mount up if you're sending a large amount.
Wise uses the mid-market exchange rate with no hidden costs. Instead there's a transparent fee which will depend on the value of your payment and the way you pay for it. All costs are clearly shown when you calculate your payment.
You can also open a Wise account to hold and exchange 50+ currencies. Personal accounts are free to open, and there's a 31 USD one off charge for a full business account. Linked debit cards are available for personal account holders, at a one off fee of 9 USD. Learn all about Wise fees here.
Wise vs Remitly: which is cheaper?
Choosing an international payment specialist is almost certainly cheaper than sending money using your bank. However, as fees and rates do vary, it still pays to compare a few providers before you pick.
Let's look at how a couple of different payments from Remitly and Wise work out. This table looks at how much will be received if you send a payment to a friend in EUR. Payments are funded by bank transfer and delivered to the recipient's bank account:
| Amount & Currency | With Wise recipient gets: | With Remitly recipient gets: | Winner? |
| --- | --- | --- | --- |
| 1000  USD> EUR | 989.70 EUR | 990.10 EUR | Remitly |
| 5000 USD> EUR | 4,959.10 EUR | 4,950.99 EUR | Wise |
*Fees and exchange rates correct at time of research - 1 September 2022
As you can see, in our comparison both providers offered quite similar overall value, with Remitly winning on the smaller transfer, and Wise coming out top on the higher value payment. As the fees and rates vary according to the currency route, it's well worth comparing both before you choose the right one for your payment.
Wise vs Remitly: which is faster?
Remitly Express payments may be processed in minutes. Economy transfers can take 3 - 5 business days to arrive.
Wise payments can arrive in seconds on some currency routes, and most transfers arrive within a day. You'll see the estimated delivery time when you set up your transfer, and can always track it online or in the Wise app.
From the US you can send money to over 90 countries with Remitly.
With Wise you can send money to 80 countries and hold and convert 54 currencies in your Wise account.
How each provider works
Remitly
Before you can make a Remitly payment, you'll need to create an account online or in the app. This is straightforward to do by following the on-screen prompts. However, to keep your money safe and comply with US law you may also need to provide documents for verification. When your account is set up you can make transfers in just a few steps:
Sign in on the webpage or open the Remitly app
Select Get started or Send money
Enter the amount you want to send and the delivery method
Add recipient information - bank account details for a bank transfer, or name and personal details for cash pickup
Complete your profile, adding your name and personal details
Connect your preferred payment method - bank account or card
Review, and when you're ready, hit Send money
You'll see a confirmation screen once the payment is finalized
Wise
Wise also requires customers to create an account online. You might need to provide some ID for verification, depending on the transfer type you're making.
Once your account up all up and running you can make payments easily online and in the Wise app:
Log into your account
Type in how much you want to transfer, or how much you need the recipient to get
Enter the recipient's details - bank account number or email
Check over the details
Fund your payment using a card or bank transfer
Confirm and your money will be on the move
Find out more about how Wise works in this full guide.
Availability
Remitly senders can be in the US, UK, Canada, Australia, Singapore and select European countries. However, payments can not be made between the 17 send countries. That's because Remitly is designed to help people working overseas to remit payments home - payment routes and options reflect this. Money can be sent to over 100 receiving countries through Remitly, but not all services are available in all countries. From the US you'll find a selection of 90+ countries you can send to, with pay-out options, rates and fees varying by country.
Wise services are available in a broad range of countries - and like Remitly, there may be some variation on the exact services available based on your location. If you open a Wise account in the US you'll be able to hold 50+ currencies and send payments to 80 countries. You can enter your country of residence on the Wise website to see the full details of payment and account types available based on your location.
Which is safest?
Remitly is licensed to transmit money in all US states and Washington, D.C.
Wise is registered with FinCEN and licensed as a money transmitter in most US states. In some states Wise operates as a service provider to Community Federal Savings Bank.
Get the low-down on Remitly safety here - and read our guide to Wise safety here.
Ease of use
Creating an account: Wise and Remitly accounts are opened and operated online or using the provider app.
Making a transfer: Remitly and Wise international payments can be made online or in the provider app.
Ways to send money: Wise and Remitly both offer transfers funded by bank transfer, credit or debit card.
Languages: Remitly and Wise offer global support in a range of languages, online, using the app, and by phone.
Minimum & maximum amounts: Remitly has sending limits which apply every 24 hours, 30 days and 180 days. These limits vary depending on the specific services you use. You can increase your limit by providing additional verification documents. Wise limits depend on which currencies you send to and from, and how you pay. However, you can make several smaller transfers if your ideal transfer amount exceeds the limit for the specific payment.
ATM withdrawals: Wise personal account holders can get a linked debit card to make ATM withdrawals globally. Remitly doesn't offer this service.
Receive money: Wise payments are usually delivered into the recipient's bank account for convenience. Remitly transfers can be sent to bank accounts, for cash collection or delivery, or to mobile money accounts, depending on the destination country.
Conclusion
If you need to send a payment for cash collection you'll want to pick Remitly. However, Remitly's service does have limitations, and the rates and fees may not be the very best out there.
For low cost international payments to a bank account it's worth comparing the fees and delivery times for both providers, as they're relatively evenly matched on cost. Finally, if what you need is a multi-currency account or a card to spend with when you're abroad or shopping online with international retailers, Wise could be a fit.
FAQs
Is Wise or Remitly cheaper?
In our comparison, the overall costs for Wise and Remitly were quite similar, making it worth getting quotes from each provider before you choose the right one for you.
What is the difference between Wise and Remitly?
Wise is a specialist in sending global payments to bank accounts directly. Remitly on the other hand offers a range of payment types on common remittance routes, meaning with Remitly you may be able to send money for cash collection, home delivery or to a mobile money account for example.
Is Wise or Remitly faster?
Wise payments can arrive instantly, with most being delivered within 24 hours. Remitly Express payments may be processed in minutes. Economy transfers can take 3 - 5 business days to arrive.
How many currencies do Wise and Remitly support?
From the US you can send money to over 90 countries with Remitly. Wise customers can send payments to 80+ countries, and hold and manage 50+ in their Wise accounts.
Can I open a business account with Wise or Remitly?
Wise business accounts are available to US residents, and can hold and exchange 50+ currencies. Remitly payments and accounts are intended for personal use only.