Learn about Revolut, an online finance and banking service that also lets you transfer money overseas.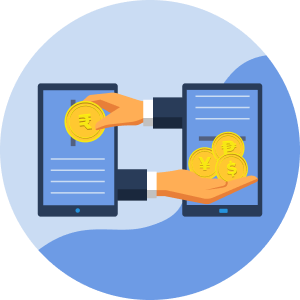 Revolut is a mobile-first 'bank' that makes it fast and easy for you to manage your money. Money can be transferred online directly to mobile phones, bank accounts or home, in a safe, reliable and quick way.
In this Revolut review we will explain:
Revolut is good for
Fast and simple mobile phone money transfers
Helpful personal finance and other bank services
Best exchange rates and low fees with card accounts
Revolut rating: 4.6 / 5.0
Key features:
Fast online money transfers to other Revolut accounts or direct to bank accounts around the world

3 tiers of multi-currency account with different features and fees

Hold and exchange 28+ fiat currencies plus crypto

Spend in 140 currencies with your linked Revolut card

55,000 networked ATMs for no-fee withdrawals + 1,200 USD/month of no-fee out of network withdrawals
Key stats:
Founded in 2015, and headquartered in London

Revolut has 15.5 million users - and  1.1 million use the app daily

Over 65 billion GBP is transacted on Revolut annually

You can hold and manage 28 fiat currencies and spend in 140 with a Revolut card

Money transfers can be sent from these countries:
North America, UK, Asia & Oceania

Countries you cannot send money to:
There are some countries and currencies around the world where Revolut can't make international money transfers. These include:
USD transfers to Barbados, Curaçao, Gibraltar, Jersey, Malta, St Maarten, Georgia, Malaysia or Monaco
EUR transfers to St Maarten
CHF and NOK transfers to Malta
IDR, INR, MYR and PHP transfers outside of Indonesia, India, Malaysia and Philippines respectively
There are a multitude of other countries, mostly in Africa and the Middle East that Revolut do not send money to.

Money transfers can be made in these currencies: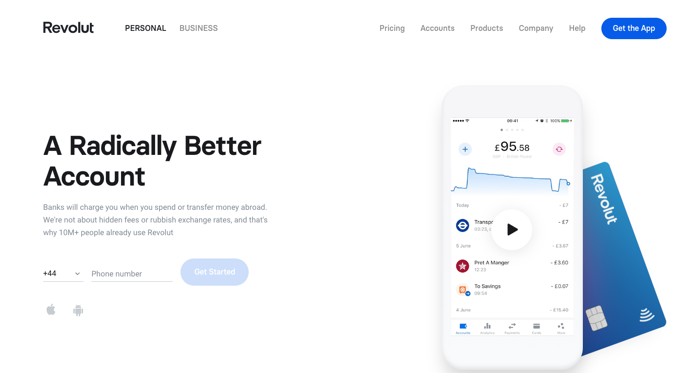 Revolut is a mobile-first bank that makes it fast and easy for you to manage your money by providing a current bank account, debit card, and foreign currency exchange services.
Revolut is known as a "challenger bank" because they're changing the way people like you manage your money. Rather than trudging out to a bank branch, you can use the fully featured Revolut app to view and make transactions, which is handy.
The Revolut card lets you easily spend money in the countries they operate in, and they will automatically convert money into the destination currency. Learn more: Revolut card review
Revolut offers three main plans: A no-fee one and Revolut premium plans:
Standard, which doesn't have a monthly fee
Premium, costs you US$9.99 a month with a discount if you pay upfront
Metal, available in the UK, Europe and Singapore
The higher-priced premium account give you more options, and could be a better choice if you travel internationally. Otherwise, the standard plan still has some pretty good services.
If you run a business, there's some good news, as Revolut does offer business accounts. It lets you take domestic and international payments and makes it faster and easier to do that tedious bookkeeping! You can also set up bulk payments and recurring transactions.
This range of services has made Revolut popular — they have over 10 million customers, and they've managed over 350 million transactions with a total value of US$50 billion. Wow!
We think Revolut is a great option, especially if you're sending or spending money abroad.
Revolut is also coming soon to Brazil, Canada, New Zealand, UAE, Hong Kong and Japan.
Yes, it is. Revolut offers many of the services of a traditional bank current account, but it doesn't provide absolutely everything you might want from your local bank.
For example, although Revolut does provide direct debits (automatic bill payments) for UK and European current accounts, you can't create standing orders. On the plus side, Revolut does allow for recurring payments.
You'll need to top up your Revolut account so you have money to spend. Additionally, Revolut doesn't offer authorized overdrafts, so if you spend more than is in your account, you must return it to a positive balance within seven days.
Revolut will also provide you with a linked debit card, on either the Mastercard or Visa networks, depending on where you're located. You can use this to pay in the US or overseas, via Chip and PIN or contactless.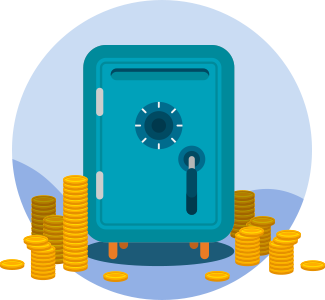 Pros and cons of using
Revolut
For most of your international money transfers needs, Revolut is a great choice. Let's break it down and explain what Revolut is great at and where they have a few issues.
It's really easy to open an account, and you can get one in minutes

They have a ton of helpful digital services, even with the no monthly fee Standart plan

You get a linked debit card, for easier spending

Money transfers are normally fast, simple, and cheap

They provide the "Interbank" mid-market foreign exchange rate, which is the best you can get
You will pay more to send money overseas if you send over a certain amount, or at certain times of the week

You need to top up your account from elsewhere so you have enough of a balance

You can't add money to your account with cash or a cheque

The bank account doesn't do absolutely everything a traditional bank account can (yet)

At the moment, you can only have local currency accounts in pounds and euros

Taking money out from an ATM will cost you extra when you use up your monthly limit
About Revolut
Revolut specialises in multi-currency accounts and linked services like debit cards, savings vaults and kids accounts. You can also trade and exchange crypto currencies. Let's take a look at the key account products for individuals and businesses.
Multi-currency accounts
Revolut multi-currency accounts for individuals let you hold and manage 28 fiat currencies and some select cryptocurrencies, too. You can choose a standard account plan which has no monthly fee, or upgrade to a paid plan for more features and higher transaction limits[5].
All accounts - even the Standard plans - get a linked debit card for no-fee in network ATM cards, 1,200 USD/month of no-fe applied out of network withdrawals, up to 5 Revolut Junior accounts (no-fees applied to open) for kids, and 10 international payments (without paying fees) a month.
Business accounts and services
Revolut business accounts are available to freelancers and companies[6]. You can choose from 4 tiers of account from a standard plan without a monthly fee to a custom made Enterprise plan. Revolut recommends their popular Grow account, which has a 39.99 USD/month fee[7]. 
Depending on your account plan you'll be able to unlock various features like no-fee international payments and currency exchange to hold and manage 28 currencies. 
On all account plans you'll get local receiving accounts in USD and GBP, and linked physical and virtual cards for your team, to spend in 150 currencies.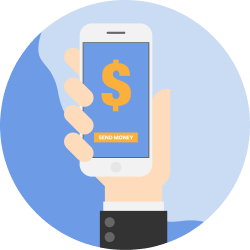 Revolut personal card accounts
Looking at the services Revolut lists, it's clear who their target audience is — people who are mobile-savvy, like technology and travel, and transfer money abroad. In other words, probably you.
Here is a list of what you get with the  Standard, Premium and Metal accounts:
All accounts (Standard, Premium and Metal) receive:
A linked Revolut card (Mastercard or Visa)
Card payments in the US and overseas
Foreign currency exchange services to send money abroad
Built-in budgeting which makes it easier for you to manage your finances
A UK bank current account and Euro IBAN account (not available outside UK and Europe)
Access to 5 cryptocurrencies like Bitcoin and Ethereum (not available outside UK and Europe)
Apple Pay for faster payments on iPhones
Revolut "Vaults" where you can put aside money, so you can save for that amazing holiday or house project
Send and request payments with other Revolut users
Round-up the amount you spend and put the difference into a Revolut Vault to help you save
No-fee cash machine ATM withdrawals up to a certain amount
Instant spending notification
The Premium plan also gives you:
Overseas medical insurance
Travel insurance and airline lounge passes if your baggage or flight is delayed
Priority customer support
Global express delivery
Disposable virtual cards that you can use to make online purchases
Premium cards with exclusive designs
No-fee ATM withdrawals up to a certain amount
Revolut Junior accounts for up to 2 kids (not available outside UK and Europe)
The Metal plan also gives you:
Revolut Junior accounts for up to 5 kids
A metal, premium card
Perks and discounts when you're shopping for certain brands
Cashback on all card purchases
Higher limits for no-fe ATM withdrawals
1 no-fee SWIFT transfer each month
Unlimited cross border transfers with no-fee
You can top up your Revolut account by having your salary paid in, using a bank transfer, adding money with a card, using Apple or Google Pay, or requesting money from others. Note, in the US you can't top up your account using a credit card.
How long it takes to transfer funds really depends on where you are transferring to and what currency you are sending:
It can be instant to other Revolut users
Or it can take a few hours to 3 days for a money transfer for GBP transfers to a UK bank account
EUR transfers to a European bank account usually takes up to 2 working days
IDR, INR, MYR transfers to a bank account in Indonesia, India and Malaysia usually takes up to 1 working day
However, it can take from 3-5 days for an international money transfer for standard customers.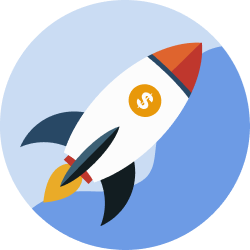 Revolut pricing
Revolut offers several different options for customers, including 3 tiers of international account products for personal customers. You receive a set number of no-fee services per month  for each account type - and the more you pay per month, the more perks you unlock.
Revolut account pricing
Revolut accounts for personal customers cost:
Standard plan - no monthly fee

Premium plan - 9.99 USD/month

Metal plan - 16.99/month
All account holders - including standard plal customers - get certain perks and features like:
Hold and manage 28 currencies

Spend with your linked debit card in 140 currencies

No-fee out of network ATM withdrawals up to 1,200 USD/month

Trade crypto without any fees up to 200,000 USD/month

Account balances are interest earning
If you choose to pay a monthly fee you may find you unlock higher account limits and new features, like better interest on savings, airport lounge access and travel insurance.
How much does it cost to send money with Revolut?
The fees for a subscription with Revolut depends on which level of service you buy in the table below. We have included prices for the Metal account for when it eventually gets released in the US.
| | Standard | Premium | Metal |
| --- | --- | --- | --- |
| Monthly | No-fee | $9.99 | $16.99 |
all prices are in US dollars
While Revolut do offer no-fee international transfers, and very favourable exchange rates it is important to know there are monthly limits.
Revolut charges extra if you make money transfers under these circumstances:
There is a 0.5% charge for international transfers after you've reached your monthly limit
If you send money over the weekend, Revolut will charge between 0.5 to 2.5% of the transaction amount - this is the fee you really need to watch for
While you can use the cards to withdraw money at ATMs all over the world, there is a 2% extra fee after you've reached your limit
If you exchange currency into Thai Baht or Ukrainian Hryvnia, you'll pay one percent extra.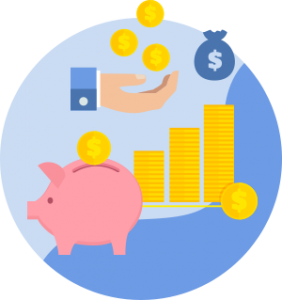 To save money we suggest you:
Send money overseas on a weekday instead of the weekend and stay under your monthly limits
Revolut monthly limits
These depend on which level of subscription you have:
| | Standard | Premium | Metal |
| --- | --- | --- | --- |
| International money transfers | $6,500 | Unlimited | Unlimited |
| Cash withdrawals from ATMs | $300 | $600 |  $600 |
Revolut exchange rates
Revolut offers the mid-market, interbank exchange rate between currencies, which is the best exchange rate you can get. Bargain!
However, Revolut does charge an extra percentage-based fee when transferring money to an overseas bank account and for certain conversions. This may change according to when and how frequently the currencies are traded. Find out more on Revolut's fees page.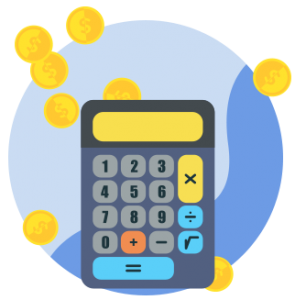 How much for the Revolut card?
It depends on your subscriptions, but here is the list:
Standard
Premium
Metal
First Revolut Card
$0
$0
$0
Delivery Charge
$4.99 (standard)
$19.99 (express)
$0
 $0
Replacement Revolut Cards
$5.00 plus delivery
$0
 $0 for first replacement
$70 thereafter
Virtual Revolut Cards
$0 for first virtual card
$4.99 thereafter
$0
$0
Revolut doesn't have limits on how much money you can transfer, except for GBP transfers to the United Kingdom. There's both a value cap per transfer as well as daily and weekly limits.
Each transfer limit is £250,000, while the daily limit is £500,000 combined, meaning that you cannot transfer more than £500,000 out of the account within 24 hours.
The weekly limit is £1,000,000 combined. You cannot make more than 50 transfers every 24 hours and 200 transfers per week.
How does Revolut work?
Revolut accounts actually offer quite a broad range of options - and you get more features the more you're willing to pay every month. Within your account you can hold and exchange currencies and make payments to other Revolut accounts and standard bank accounts. 
Even standard plan account holders get some no-fee services with Revolut - but fees do apply once you exceed your no-fee transaction limits, so you'll want to keep on top of the terms and conditions to make sure you're not charged more than you expect.
How to create an account with Revolut
Creating an account with Revolut is easy:
Download the Revolut app or open up the website

Click

Sign up

Enter your personal details, following the onscreen prompts

Complete the verification step as required

Once your account is verified you can add funds and get started
How to send money with Revolut
Download Revolut app from Apple App store or Google Play store
Login and create an account. Once that's done, you'll need to top up the account with some money
Choose the country and how much currency you want to send
Provide details of where the international money transfer is going including full name, bank account details or mobile phone number
Pay Revolut (link to ways to pay)
They will advise you where your money is and when it arrives via text message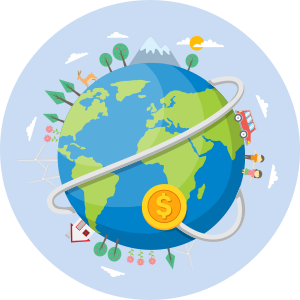 Why do I need to verify my identity?
Revolut needs to keep everyone's money safe, and that means verifying your identity, whether you are opening a personal or business account.
They'll ask you for a picture of a valid identity document and a picture of your face — this will happen when you first create your account. Occasionally Revolut requests a copy of your U.S. resident visa. We know it can be a bit of a pain, but here are some tips to make it easier for you.
Take a clear (non blurry) picture of your identity document in a brightly lit place
Turn off your flash to avoid glare
Don't take a picture of a picture
Make sure your account details match the details on your legal document
Types of identification that are acceptable:
Examples of forms of identification
Passport or Visa
Driver's License
State ID
Immigration ID or Residence Permit
Matricula Consular
U.S. Military ID

Make sure your id has at least 3 months validity and not expired

Make sure it isn't blurry and shows your full name, your current address and date of birth
What details do I provide to Revolut when I send money?
Here's the info you'll need to provide to send money to someone:
The amount of money you're sending
The countries you're sending money from and to
The currencies that you're sending money between
The recipient's full name and address
Bank details of the recipient's account (such as an IBAN or International Bank Account Number)
Bank identifier code also known as a sort code or routing number and the account number. For example, a BIC/SWIFT code, ACH routing number, or IFSC
Hint:
Sending money to a Revolut user is instant and without any fees anywhere in the world. You just need to know their phone number.
What about receiving money?
To receive money from another Revolut user you just need to provide your phone number. If they don't have a Revolut account you just need to provide them with your Revolut account details or a payment link.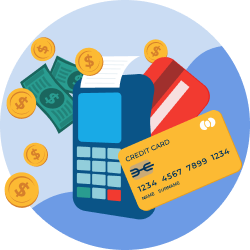 Ways to pay for your transfer
Paying for your international payment is simple. Revolut accept bank transfers to your Revolut account number. You can also add money instantly by card payment. U.S. customers can only pay with Mastercard and Visa debit cards.
Note: US customers can't pay by credit card or American Express due to regulations
For customers outside the US Revolut recently added ApplePay and GooglePay as acceptable payment methods. For UK customers, Revolut can pay and connect their American Express and bank accounts with Revolut to view everything in the one place.
Unfortunately, you can't pay by cheque or cash deposits to top-up your Revolut account.
At the time of writing, Revolut has a 4.4/5 star on

 Trustpilot; Excellent

rating

The answer is yes.

Plenty of people have shared their opinions about Revolut on Trust Pilot. The good news is that Revolut scores well. Just over nine in ten people rate Revolut highly, while seven percent rate it poorly.

Positive reviews liked the ease-of-use of the app, the digital services that Revolut offers, and customer service. Negative reviews were mainly about accounts being blocked or disabled, and not being able to find out why.
Customers who love Revolut
"Very easy process to obtain a card. Guided step by step. The card arrived very quickly. Very easy to use. Great you receive notification about each transaction. Love the vault system as it helps to keep track of everything."
Customers who had issues with Revolut
Of course, there are also some less positive reviews on there. Of the reviews which were listed at the time of research 9% gave the lowest Bad rating. These include issues where people have had accounts locked due to compliance issues, or who were waiting for referral payments to arrive. Revolut's customer responses on Trustpilot are up to date, suggesting that the team pick up complaints posted here to help resolve them.

"My account was deactivated with no explanations whatsoever. After I successfully used it for more than 2 years and spent about 50k throughout this time. That's not the attitude I was expecting towards loyal customers."
Is Revolut reliable?
Despite the issues that some customers had, overall Revolut had high scores with its customer base. So long as you understand the limitations, we'd recommend them, especially if you want to send money abroad.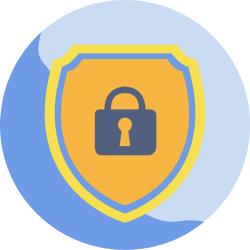 Will Revolut keep your funds safe?
Yes. Your funds are held by Metropolitan Metropolitan Commercial Bank, Member Federal Deposit Insurance Corporation, and are insured by the Federal Deposit Insurance Corporation for up to US$250,000.
Revolut's policies and procedures are designed to protect the security of your information. They do the following:
Protect your information by firewalls and restricted access in compliance with applicable regulations
All data passed between Revolut mobile apps, their servers, and third parties are 2048-bit SSL encrypted
Revolut is also regulated in all the countries they operate in, including:
Financial Conduct Authority (FCA) in the UK

European banking licence from the European Central Bank, plus funds you deposit are protected up to €100,000 under the European Deposit Insurance Scheme (EDIS)
Australian Securities & Investments Commission (ASIC) and holds an Australian Financial Services Licence (AFSL number 517589) in Australia
Revolut has a remittance licence from the Monetary Authority of Singapore

They also safeguard your money by keeping it in a "ringfenced" account that's separate from their operational business account
It's important to note that the money in your account isn't covered by the Financial Services Compensation Scheme (FSCS). You can find more information on their terms page.
Revolut's business accounts are specially designed for modern businesses to save time and money while making domestic and international payments. Plans are tailored for both corporate and freelance subscription accounts.
The best feature is being able to access multi-currency accounts. As well as being able to hold up to 28 different currencies, it also lets you have local bank details in the UK and Europe.
Your business also gets:
Virtual and prepaid corporate cards
Bulk payments
Multiple administrators
Integration with common accounting or messaging software (e.g. Xero, Quickbooks, Slack)
Open API
Dedicated 24/7 business support team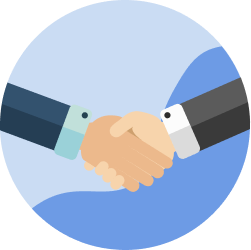 Revolut alternatives
Depending on what types of service you require you might find that other providers can suit you as well - or better - than Revolut. Check out our reviews for these alternatives to Revolut as a comparison:
Wise - international transfers and multi-currency accounts which use the real mid-market exchange rate with no markups. Check out: Wise vs Revolut
OFX -

Open an OFX account for individual or business use for expert advice and bank beating exchange rates

TorFX -

Get advanced currency services from FX experts

For cash pick-up -

WorldRemit, Remitly

and

Western Union

all offer online and mobile payments which can then be collected by the recipient in cash at a local agent location
Conclusion
Revolut accounts come with a range of neat features like multi-currency functionality, linked debit cards, and no-fee in network ATM withdrawals. Even the no-fee accounts have some good perks - and you can also upgrade to a paid account for more functionality and features.
Great for: people who need to manage multiple currencies, and want advanced account facilities like interest bearing savings options and kids accounts. 
Best for people who will use all the features of their account plan without exceeding the limits - fair usage fees may then start to apply.
Frequently Asked Questions (FAQs) Revolut
Revolut offers no-fee account options for both individual and business clients. You can also upgrade to paid account plans at a variety of tiers, which unlock extra account functions and higher limits.
How long it takes for Revolut payments to arrive depends on the currency and destination country.
Revolut is safe and fully regulated everywhere it operates.
The standard Revolut exchange rate is the mid-market rate with no markup. Depending on the account tier you have you may be able to exchange currencies with this rate up to a monthly limit, or without limits. Out of hours and exotic currency fees apply.
You can get the Revolut app for Android or Apple phones.
You can sign up for a Revolut account for no-fee or upgrade to a paid payment plan. Each account tier comes with different features and limits, including no-fee currency exchange and transfers.
Revolut accounts support 28 fiat currencies and select crypto currencies.
Your currency knowledge centre
How to Easily Receive Money from Overseas
There are 3 main ways most people receive money from overseas. Find out the most common fees, exchange rates and money traps to avoid.
The Absolute Best 6 Money Transfer Services
Finding the best money transfer services in the US can be challenging. We reviewed over 30 banks and online money transfer companies to give your our list of the best service to send money overseas.
International Bank Wires: Your Best Options in 2019 Compared
Wire transfers let you send thousands of dollars, to almost any other bank account in the world. There's just one catch. Transfers through your bank are expensive—really expensive.